Keto Cheese List: 20+ of the Best Keto Cheeses for Your Diet
Last update: March 3, 2023
9
909
0
The ketogenic diet is a restrictive diet that eliminates many favorite foods. Fortunately, cheese isn't one of them! As a low-carb food, cheese fits easily into your keto meal plan.
Cheese is one of the best items for your keto food list.
It fits smoothly into your diet, matching the fundamental requirements of high-fat, low-carb. These high-fat dairy products tend to have plenty of protein and a low carb content, making them great for promoting satiety and boosting your energy levels while remaining in ketosis.
That said, not all cheeses are perfect for your ketogenic diet. Some are better than others – for example, many varieties are highly processed. You should also be mindful of carb content when selecting your keto cheese. Don't assume that you can eat copious amounts of it, either.
There's something for everyone, from goat cheese to subtly sweet cream cheese.
So, for all the keto dieters, here is your ultimate keto cheese list.

Keto Cheese List: The Extended Guide to the Best Cheeses
Cheese ticks a lot of boxes for your keto diet. Still, cheese has a high saturated fat content, which means it's not always the best food for your heart. You need good fats, so it's best to find the most keto-friendly cheese options that won't overload your diet with unhealthy fats.
Keep reading for our keto cheese list.
#1 Blue cheese
Blue Cheese
Dairy
Keto Friendly
Key nutritional facts (per 100g):
If you're going to eat cheese on keto, blue cheese should be high on your list. It is a keto-friendly cheese because it has only 2.34g of carbs per 100g serving. It also has a high fat content, with 8.58g of monounsaturated and polyunsaturated fats, which are good for the heart.
Blue cheese is great because it's so full of flavor, which means a small amount goes a long way. You can add it to salads, sauces, and steaks or serve it as a snack with apple slices and your favorite nuts. Walnuts and blue cheese make a wonderful snack when you want something filling.
#2 Halloumi
Halloumi Cheese
Dairy
Keto Friendly
Key nutritional facts (per 100g):
Halloumi is another high-fat, low-carb cheese that won't kick you out of the ketosis state. It's rich in calcium to keep your bones strong and protein to strengthen the muscles. Eating high-protein foods and exercising on the keto diet will help you lose weight without losing muscle.
Halloumi cheese pairs well with other foods perfect for the keto diet, such as eggs and avocado.
#3 Cotija cheese
Cotija Cheese
Dairy
Keto Friendly
Key nutritional facts (per 100g):
Cotija cheese is a Mexican semi-hard cheese similar to parmesan cheese but with a stronger flavor. It's a good source of protein, with 20g per 100g serving. This cheese has a strong, salty taste, making it a great topping for keto-friendly salads. Try grating it over the top.
#4 Goat cheese (chevre)
Goat Cheese
Dairy
Keto Friendly
Key nutritional facts (per 100g):
Goat cheese, or chevre, is cheese made from goat's milk. It's among the best keto cheese varieties because it has zero carbs. Furthermore, cheese made from goat milk has higher amounts of heart-healthy polyunsaturated fatty acids than those made from cow's milk.
Goat cheese also has less lactose than other cheeses containing cow's milk, making it easier to digest. Although it doesn't melt in the same way, it's still very versatile. Many keto dieters enjoy goat cheese in salads and with roasted vegetables, such as asparagus and broccoli.
It has a similar texture to cream cheese, which some people use as a goat cheese substitute.
#5 Gruyère cheese
Gruyère Cheese
Dairy
Keto Friendly
Key nutritional facts (per 100g):
Those following the keto diet who truly enjoy cheese will be happy to know that Gruyère cheese is a suitable choice. Gruyère is a hard Swiss cheese loved by most for its salty and nutty flavor. One slice has almost no carbs, 8.34 grams of protein, and just over 9 grams of fat.
#6 Brie cheese
Brie Cheese
Dairy
Keto Friendly
Key nutritional facts (per 100g):
You can't go wrong with brie cheese on keto! You can easily incorporate it into your ketogenic diet with only 0.45 grams of carbs per serving and a whopping 27.7 grams of fat. It's rich in nutrients, including vitamins B2 and B12, which support energy production and reduce fatigue.
#7 Camembert cheese
Camembert Cheese
Dairy
Keto Friendly
Key nutritional facts (per 100g):
Camembert is a dreamy cheese as it's so rich and creamy. It has low carbs and a high fat content for your keto diet plan. It has good nutritional benefits, with the essential electrolytes – calcium and potassium. It also has vitamin A, which is necessary for your vision and immune system.
Some people like to deep fry camembert, but this increases its saturated fat content.
#8 Monterey cheese
Monterey cheese is minimally processed and meets the high-fat, low-carb macros requirements. This semi-hard cheese has a mild, buttery flavor and great melting properties. Try making a grilled cheese on low-carb bread for a tasty serving of calcium, fat, and protein.
#9 Emmental
Emmental cheese is a medium-hard cheese that boasts high protein and almost zero carbs. You can eat it cold as a snack, in sandwiches, or hot, as it melts easily. It's not a low-calorie food, so keep that in mind when snacking on this Swiss cheese if you're reducing your caloric intake.
It pairs well with fruit, so choose something keto-friendly, like black olives.
#10 Edam
Edam is a semi-hard cheese that originated in the Netherlands. It is similar flavor-wise to mild cheddar cheese. You can eat Edam on your keto diet without interrupting your weight loss progress. In addition to protein, your body can benefit from calcium, phosphorus, potassium, and selenium.
#11 Swiss cheese
Swiss Cheese
Dairy
Keto Friendly
Key nutritional facts (per 100g):
Swiss cheese is a semi-hard cheese recognized for its distinctive holes. The name is used to describe any cheese that resembles Emmental cheese. It's suitable for the keto diet because it is low in net carbs but high in protein and fats.
Swiss cheese is healthy in moderation, but like any cheese, you must be mindful of its high sodium and saturated fat content.
#12 Pimento cheese
Pimento Cheese
Dairy
Keto Friendly
Key nutritional facts (per 100g):
Pimento cheese is like cream cheese because it's easily spreadable. The general recipe includes cheese, mayonnaise, and pimento chili peppers. Like cream cheese, you can load up your crackers and veggie sticks with pimento cheese for a snack that packs a peppery kick.
#13 Tilsit cheese
Tilsit Cheese
Dairy
Keto Friendly
Key nutritional facts (per 100g):
The semi-hard cheese Tilsit fits nicely into a low-carb diet plan. It's minimally processed and free of non-keto ingredients, such as food additives. You can eat this cheese to get important vitamins into your diet, including calcium, riboflavin, and vitamins A and B12.
#14 Roquefort cheese
Roquefort Cheese
Dairy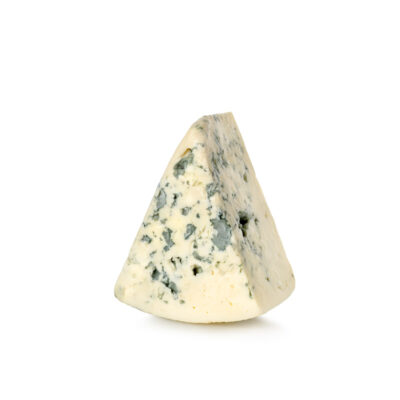 Keto Friendly
Key nutritional facts (per 100g):
Roquefort is a popular French blue cheese known worldwide for its distinctive flavor and strong, pungent smell. It's made from sheep's milk, and a 28g serving has moderate amounts of protein and fat and barely any carbs. It has good amounts of calcium, phosphorus, and selenium.
#15 Cheddar cheese
Cheddar Cheese
Dairy
Keto Friendly
Key nutritional facts (per 100g):
Cheddar might not be the most adventurous cheese, but it's versatile and delicious – that's why people love it. Cheddar cheese is completely keto-friendly as it's high in fats and low in carbs. It's plentiful in healthy fats to help your body burn clean fuel while in the ketosis state.
#16 Provolone
Provolone
Dairy
Keto Friendly
Key nutritional facts (per 100g):
Provolone is a mild but rich semi-soft cheese, making it incredibly versatile. It provides your body with calcium to support your bones. It has iron for making hemoglobin and zinc for cellular growth, protein building, and contributing to a healthy immune system.
#17 Burrata
Burrata Cheese
Dairy
Keto Friendly
Key nutritional facts (per 100g):
This Italian, semi-soft cheese is made from milk, cream, and mozzarella. It's low in net carbs, so you don't need to worry about going over your daily carb allowance. Plus, it's a good source of potassium, which regulates fluid balance and ensures proper muscle and nerve function.
#18 String cheese
String Cheese
Dairy
Keto Friendly
Key nutritional facts (per 100g):
String cheese is one of the most convenient keto snacks available as it doesn't require any preparation. You can eat it on the go to quickly ramp up your daily fat intake. It's another protein-rich source that satisfies cravings and prevents you from feeling hungry on keto.
#19 Gouda
With a 28g serving of gouda, you will provide your body with 7.06g of protein, 7.77g of fat, and less than a gram of carbohydrates. It's another cow's milk cheese that originates in the Netherlands that is described as having a buttery, caramel-like flavor.
#20 Mozzarella
Mozzarella Cheese
Dairy
Keto Friendly
Key nutritional facts (per 100g):
Mozzarella is a favorite in the Mediterranean diet, alongside feta cheese, ricotta cheese, and parmesan cheese. Mozzarella is lower in calories and sodium than many other cheeses. It's good for your gut health as it contains probiotics that help restore the natural balance of bacteria.
#21 Paneer
Paneer
Dairy
Not Keto Friendly
Key nutritional facts (per 100g):
Paneer, also known as ponir and Indian cottage cheese, is a soft cheese made from curdled milk. For many vegetarian keto dieters, paneer is a staple protein choice. However, you only can eat a small amount of it as it is high in net carbs, so will instantly kick you out of ketosis. 100g of paneer has 15.9g of protein, 15.5g of fat, 22.5g of carbohydrates, and 597mg of calcium.
#22 Mascarpone
Mascarpone
Dairy
Keto Friendly
Key nutritional facts (per 100g):
Mascarpone is a beautifully smooth, fresh cream cheese. It's made from heavy cream rather than whole cow's milk. It has a creamy, buttery texture with a slightly sweet flavor and is often used for sweet and savory dishes, including cheesecake.
This type of cream cheese is a fantastic keto food because it's low in carbs and high in healthy fats. It also contains moderate amounts of other essential nutrients, including calcium, vitamin A, and vitamin B12.
#23 Parmesan
Parmesan
Dairy
Keto If Limited
Key nutritional facts (per 100g):
Parmesan cheese is a firm favorite among hard cheeses. It has a distinctive flavor that matches beautifully with pasta dishes (low-carb varieties for keto), salads, and roasted vegetables. It's a very low-carb cheese, with just 3.22 grams of carbs and 25 grams of fat per 100 grams.
Why not add parmesan cheese to your next serving of keto vegetables?
FAQs
How much cheese is okay to eat on keto?
Cheese is keto-friendly, but you should limit how much you include in your keto diet. The American Heart Association recommends consuming no more than 2–3 servings of dairy products, including cheese, per day. This will prevent you from consuming too much saturated fat.
Which cheese is best for the keto diet?
Cheese is keto-friendly because it is high-fat and low-carb. You can enjoy most cheeses while following the ketogenic diet, although not all cheeses are created equal. Goat cheese is often top of the keto cheese list because it contains healthy fats and almost no carbs.
Is cheese a good snack while on keto?
Yes, cheese makes a great keto-friendly snack because it has a low carb, moderate protein, and high fat content. You can nibble on cheese during the day to cure hunger and boost your energy levels until your next meal. Just keep an eye on how much saturated fat you consume.
Can you eat Velveeta cheese on keto?
No, Velveeta cheese shreds are not keto-friendly. They contain too many net carbs and other unhealthy ingredients.
A Word From a Nutritionist
The keto diet is a high-fat, moderate-protein, and low-carb diet.
As most cheese features these exact requirements, it makes for a staple keto food. Cheese has drawbacks because it contains high amounts of sodium and saturated fat. However, cheese can fit into a healthy diet, benefit your health, and even aid weight loss.
Cheese isn't short on nutrients. It has fat, protein, calcium, and other vitamins like zinc, phosphorus, riboflavin, vitamin A, and vitamin K. Cheese intake supports your bones, muscles, and teeth and is associated with a reduced risk of developing cardiovascular disease.
Always prioritize fresh cheese over highly processed foods, like American cheese. American cheese is a type of processed cheese that combines cheddar, Colby cheese, and others. It is high in calories, sodium, cholesterol, and saturated fat. Most people avoid American cheese on the keto diet.
Spray and canned cheese are other examples of those to avoid. Focus on those that bring nutritional value to your diet, like blue cheese, cottage cheese, and goat cheese. Remember, some have higher carb counts, and some have more lactose – the naturally-occurring sugar in dairy products.
Although it ticks many boxes, you shouldn't make cheese your top choice for fat. It can definitely fit into your keto diet sparingly. However, you should still eat healthy, minimally processed fats like olive oil, avocado oil, butter, avocados, eggs, fatty fish, and dark chocolate.
Conclusion
Keto dieters are often looking for delicious foods to include in their diet while keeping carbohydrate consumption to a minimum. Cheese is not to be missed, as it provides plenty of fat and protein, among other nutrients. It's primarily low-carb, so it won't end ketone production.
Still, you should moderate how much cheese you eat. Due to high amounts of saturated fats, eating too much can negatively impact your heart health. Select your favorite keto cheeses and incorporate them safely into a clean keto diet that prioritizes good fats.
Last update:
March 3, 2023
9 min read
909 Views
0 Comments