20 Best Keto Snacks to Satisfy Your Cravings
Last update: May 19, 2023
9
883
0
Keto diets are highly restrictive regarding what you should and shouldn't eat, but that doesn't mean you need to eliminate all snacks. This article takes you through the best keto snacks with information on their nutritional content that makes them suitable additions to a keto diet.
If you're currently deep into your keto diet, but your mind can't stop thinking about the next meal, and you can hear your stomach rumbling, chances are that your needs aren't being met. Keto snacks can be the best way to overcome this obstacle.
While snacking may be viewed as a negative, you can add healthy nutrients to your diet from certain snacks. Alternatively, a way to avoid this occurring can be to add more protein to your meals.
But, to solve your immediate hunger, we have composed a list of our favorite recipes, including keto snack ideas that will keep you satisfied and won't affect your overall net carbs too much.
20 Best Keto Snacks You Should Try Right Now
Before we start, it's important to note that snacking shouldn't make you feel guilty. Sometimes people need more nutrients on the keto diet, and the only way to achieve that is by eating snacks. To live a healthy lifestyle, you have to enjoy food while losing weight at the same time.
Below, you will find 20 perfect keto snack recipes:
#1 Olives
Olives
Fruits & Berries
Keto Friendly
Key nutritional facts (per 100g):
Olives are nutrient-dense fruits that don't restrict the ketogenic diet.
They are packed with vitamin E, calcium, iron, and only 0.96 grams of net carbs. A low number of carbs means they can't break ketosis or hinder the fat-burning mechanisms in your body.
Calcium is one mineral that maintains bone health and muscle functions. It can also support the release of hormones, which is essential for ketone production. The 121 milligrams of calcium in olives make them great for entering ketosis.
#2 Cheese
There are certain types of cheese you can eat on a low-carb meal plan. These include goat, blue, cream, and parmesan cheese. Since they all contain minimal carbs, you can stay in ketosis while losing weight.
Goat cheese is the best option for your afternoon snack. It has 0 grams of net carbs and 21.1 grams of healthy fats. You need lots of good fats to maintain energy levels throughout the day. Some people like to fry goat cheese using coconut oil and pink Himalayan salt.
#3 Pecan nuts
Pecans
Nuts & Seeds
Keto Friendly
Key nutritional facts (per 100g):
Pecans are sweeter nuts that make a great keto snack.
In just 100 grams of pecans, there are 4.3 grams of net carbs. These nuts contain lots of dietary fiber, meaning your stomach will feel full after consumption. Of course, the less hungry you are, the more likely you won't binge eat junk food.
Even though pecans don't contain many carbs, it's important to monitor your carb intake.
#4 Salami bites
Salami
Meat
Lazy Keto
Key nutritional facts (per 100g):
Cured meats, like small salami bites, usually have a low-carb content.
This food contains vitamin B12, thiamine, protein, and 1.2 grams of net carbs. Many people believe that salami isn't healthy due to the saturated fats. While this might be true, eating salami in moderation won't cause any damage.
You can eat raw salami slices or cook them to make keto chips.
#5 Macadamia nuts
Macadamia nuts are high in healthy fats, dietary fiber, and protein. They also contain 5.2 grams of net carbs, making them perfect for the keto diet.
Eating lots of protein ensures your muscles can function properly. For people who are exercising, while following keto, an adequate protein intake can boost your results. This is because protein decreases recovery time, meaning you don't have to be sore for long.
#6 Celery with cream cheese
Celery
Vegetables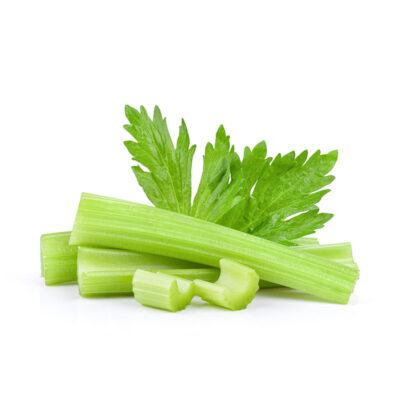 Keto Friendly
Key nutritional facts (per 100g):
Celery is the perfect crunchy snack for your low-carb diet. Since this food only contains 1.37 grams of net carbs, you can enjoy it with some delicious cream cheese.

There are nutrients like vitamin C, potassium, folate, and magnesium in celery. Magnesium is known to support weight loss by strengthening the metabolism. This mineral can also prevent fatigue while on the keto diet and stop your muscles from cramping.
#7 Cucumber with cream cheese
Cucumbers
Vegetables
Keto Friendly
Key nutritional facts (per 100g):
One of the best vegetables to eat is cucumber. The low-carb snack contains 3.13 grams of net carbs, which is great for maintaining ketosis. Of course, plain cucumber might be boring for some people, so try mixing it with a pot of cream cheese as well.
Cucumber also has lots of vitamin K and phosphorus. To avoid a vitamin K deficiency on the keto diet, eat more water-based vegetables like cucumber and monitor what nutrients you consume every day.
#8 Berries with heavy whipping cream
Blackberries
Fruits & Berries
Keto If Limited
Key nutritional facts (per 100g):
Raspberries and blackberries are the best healthy keto snacks. You can mix them with heavy whipping cream to enhance the flavor and make the dish more enjoyable. The net carbs are also low, with 5.9 grams in raspberries and 4.31 grams in blackberries.
Strawberries and blueberries are perfectly fine to eat in moderation. This is because they have slightly more carbs, so it's important to monitor your intake of berries.
Heavy Cream
Dairy
Keto Friendly
Key nutritional facts (per 100g):
Also, just be aware that heavy whipping cream has 2.84 grams of net carbs. Only add a small amount to the berries to avoid breaking ketosis accidentally.
#9 Dark chocolate (86% or higher)
Dark Chocolate
Sweets
Not Keto Friendly
Key nutritional facts (per 100g):
Of course, those sugar cravings can be tempting. Dark chocolate higher than 86% can satisfy your sweet tooth.
There are 35 grams of net carbs in 100 grams of dark chocolate (70–85%). Now, this is a lot, but no one will eat that much in a single serving. Eating two squares of the chocolate bar will only be around 2 grams of net carbs, which is perfect for the keto diet.
People with diabetes can also enjoy dark chocolate when following this eating plan.
#10 Pork rinds
Pork Rinds (Chicharrones)
Meat
Lazy Keto
Key nutritional facts (per 100g):
Pork rinds are made from fats and protein. They don't contain any net carbs or sugars that could disrupt weight loss. It's easy to believe that crunchy pork rinds aren't healthy, but they are essential for reaching your daily protein intake.
The high amount of calcium can also encourage your body to produce more ketones. Calcium is there to support bone strength when you're losing stubborn weight.
#11 Beef jerky (zero-sugar)
Beef Jerky
Meat
Not Keto Friendly
Key nutritional facts (per 100g):
Beef Jerky, in general, is not keto. However, you can find the keto version of beef jerky that contains no sugars and won't retain any net carbohydrates. This delicious keto snack is an excellent source of protein, vitamins, and minerals. For example, iron is needed for energy production during ketosis, which can stop you from feeling fatigued. 
Another great example is phosphorus – an organic compound that has been known to support weight loss. One study found that phosphorus decreases body weight and overall body mass index in just 12 weeks.
#12 Bacon
Bacon
Meat
Lazy Keto
Key nutritional facts (per 100g):
Bacon is a very low-carb snack that is perfect for keto recipes.
There are 2.1 grams of net carbs in bacon, making it suitable for your snacking moment. Even though bacon won't break ketosis, it can still run the risk of disrupting weight loss. The high salt content may cause blood pressure spikes, so be aware of that when eating bacon.
However, bacon is fairly nutritious, with 40.9 grams of protein and 557 milligrams of potassium.
#13 Bulletproof coffee
Coffee
Beverages
Keto Friendly
Key nutritional facts (per 100g):
Bulletproof coffee is a beverage that contains unsalted butter, MCT oil, and black coffee. These ingredients are supposed to boost the fat-burning process in your body. Due to the fat content, this sweet treat doesn't have any net carbs.
MCT oil comprises medium-chain triglycerides that may aid weight loss. The fats could promote feelings of fullness, which naturally stops you from eating bad foods.
#14 Cheese and lettuce wraps
Cheddar Cheese
Dairy
Keto Friendly
Key nutritional facts (per 100g):
Wheat wraps aren't keto-friendly, but that doesn't mean you can't make your own version of it. Lettuce is the perfect ingredient for a wrap, as it's big enough to hold foods like cheese. Simply peel a lettuce leaf off the head and use that for the base.
There are only 1.44 grams of net carbs in lettuce. For some extra flavor and protein, add low-salt peanut butter (or nut butter) on top of the cheese. This should only be around one tablespoon (16 grams) to avoid breaking ketosis.
#15 Coconut chips (without added sugar)
Coconut chips are a great portable snack. You can carry them around and eat them during your travels. Since raw coconut only contains 6.2 grams of net carbs, turning it into a crisp-based treat can help you get more potassium, iron, manganese, and selenium.
You can make your own chips by peeling the coconut meat into flakes and baking them. There are also grocery store versions, but make sure to buy coconut chips that don't contain added sugars.
#16 Baked brie cheese
Brie cheese is a soft-ripened cheese that contains 0.45 grams of net carbs. Not everyone enjoys eating plain brie, so it's worth baking the food to make a low-carb treat. All you need to do is pop the cheese in the oven for 15 minutes or the microwave for 2 minutes.
Some people make keto crackers to dip in the melted cheese. To make these crackers, melt some mozzarella cheese, roll the dough into your desired shapes, and pop them into the oven. These shapes will harden and suit all of your healthy homemade recipes.
#17 Plain Greek yogurt with berries
Greek Yogurt
Dairy
Keto Friendly
Key nutritional facts (per 100g):
Plain Greek yogurt is great for your keto-friendly snacks.
In 100 grams of Greek yogurt, there are 3.64 grams of net carbs. You can add berries to this snack or mix them together to make a keto smoothie. Just remember to monitor how many berries you eat, as some of them could exceed your daily carb intake.
Greek yogurt also contains minerals like calcium, vitamin A, potassium, and protein. Potassium has been known to reduce your body mass index and shrink upper belly fat.
#18 Bacon-wrapped asparagus
Asparagus
Vegetables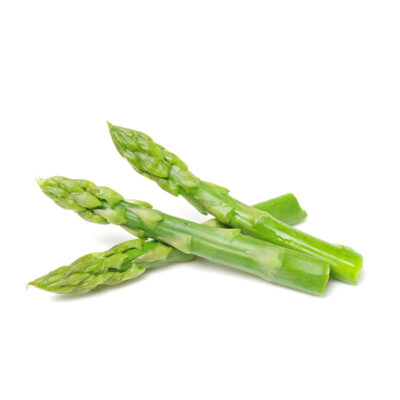 Keto Friendly
Key nutritional facts (per 100g):
Asparagus is very low in net carbs, with 1.78 grams per portion. Due to this vegetable's bitter taste, you can wrap bacon around some asparagus slices to make it taste better. Bacon will add more texture without raising the carb content too much.
People also eat asparagus for its high amount of vitamins and minerals. Folate is one of the prominent minerals that can lower blood pressure during ketosis.
#19 Guacamole with celery sticks
Guacamole
Condiments
Keto Friendly
Key nutritional facts (per 100g):
Guacamole is made using avocado, lime juice, and fresh onion.
If you do want to make your own, use white onion due to the lower number of carbs. White onion has 6.48 grams per 100-gram serving. You can split this serving in half to ensure the guacamole doesn't break ketosis.
Of course, guacamole on its own won't be enjoyable. Just dip some celery sticks into the condiment when you're feeling extra hungry.
#20 Tomato mozzarella bites
Tomatoes
Vegetables
Keto Friendly
Key nutritional facts (per 100g):
Tomato mozzarella bites are an easy keto snack that requires very little preparation.
All you need is a handful of cherry tomatoes and some cheese balls. Put these two ingredients on a cocktail stick for simple consumption. Tomatoes only contain 2.84 grams of net carbs, so they'll help to maintain ketosis in your body.
One great fact about these small fruits is that they hold lots of vitamin C. This nutrient can promote a fast metabolism, which encourages more calorie-burning throughout the day.
A Word From Our Nutritionist
There are many keto snacks that can fill up your stomach. 
For people who want more sweet snacks, there are sugar-free chocolate chips that could make delicious keto snacks on your diet. You could also make peanut butter cups using a small amount of peanut butter, dark chocolate, and crumbly pieces of almond flour.
If you also enjoy frying vegetables to make small smacks, dip them in some olive oil, cover them in almond flour and pop them in a pan. This technique will give you deep-fried veggies that don't contain too many net carbs.
Just remember to always monitor how many carbs you're eating in a day. It's easy to go overboard and ruin ketosis, so keep track of your daily macros.
Conclusion
Keto snacks are great for people who get regular food cravings on the keto diet. They are simple treats that fuel your body with important nutrients. If you do want to achieve long-term weight loss, choose snacks that have minimal calories to avoid setting back your results.
If you have a hard time sticking with the keto diet, we would recommend trying Keto Cycle App!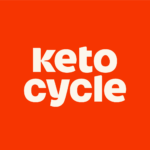 Proven scientific data
Calorie tracker
Customized meal plans and food prep
10,000+ easy-to-make keto recipes (including vegetarian options)
Full workout schedule
Motivational tips
Start Keto Cycle Quiz
Last update:
May 19, 2023
9 min read
883 Views
0 Comments