7 Best Appetite Suppressants to Crush Cravings
Last update: July 27, 2023
11
1248
0
Tame your hunger with these powerful appetite suppressants
Many people, especially those on a weight loss journey, struggle to control their unhealthy snacking and uncontrollable hunger.
With all those mouthwatering foods in your favorite eatery and the abundance of snack choices, it can seem impossible to fight your food cravings and weight gain. Luckily, there are many appetite suppressant supplements available that might help.
Best thing? Not only prescription appetite suppressant work.
We have reviewed the best appetite suppressants to determine the most effective ones. We evaluated each weight loss supplement, considering different factors that include efficacy, ingredients, quality, pricing, and reviews. 
#1 Best Overall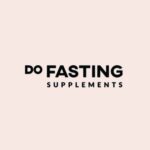 Has a colon-cleansing effect
Helps to suppress appetite quickly
Might help with constipation
Vegan and gluten-free
Free shipping within 4–7 days and a 30-day money-back guarantee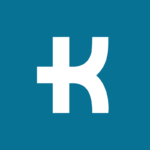 Suitable for those with type 2 diabetes, prediabetes, or obesity
Helps to control blood sugas
 Increases metabolism and curbs hunger
Great strawberry taste
Contains whey protein, MCT oil, collagen peptides, and electrolytes
Great for those on the keto diet
Alleviate keto flu symptoms
14-day money-back guarantee
The Best Appetite Suppressant of 2023: 7 Recommendations From a Nutritionist
You don't want to take an appetite suppressant that will make you feel crazy or uncomfortable, even though weight loss is your goal.
It's important to choose a supplement that uses natural ingredients and has been tested by experts. Here are the 7 best appetite suppressants:
#1 DoFasting Box – Best overall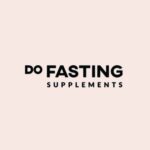 DoFasting Box is our best choice – the best overall appetite suppressant to control hunger and help you lose weight. These supplements are vegan, gluten-free, and created in the US.
The Essential Fiber Complex in this box reduces hunger pangs during intermittent fasting and offers other additional benefits, including lowering blood pressure, triglycerides, and cholesterol levels, to protect against heart disease.
Additionally, fiber can help soothe diarrhea, make you poop, and regulates blood sugar levels in people with or at risk for diabetes.
DoFasting Box contains powerful, natural appetite suppressant ingredients, cellulose and glucomannan. These are non-soluble sources of fiber, meaning the body does not absorb them. They absorb water in your stomach, making you feel full. This feeling makes weight loss easier.
Cellulose supports the digestive system and helps detoxify the body by cleaning the colon. Given that its colon-cleansing effects promote regular bowel movements, it's effective in relieving constipation.
Glucomannan is low in calories, so taking this supplement during your fasting window won't break your fast. Appetite suppressant pills with glucomannan are shown to be effective and safe.
The company provides free shipping within 4–7 days and a 30-day money-back guarantee.
Pros
30-day money-back guarantee

Free worldwide shipping

Very low calorie count

Great natural taste
Cons
Pricey
#2 Klinio Box – Best for those with diabetes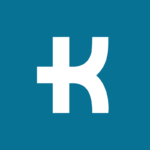 The Klinio Box provides a different approach for persons with type 2 diabetes, prediabetes, or obesity to control their blood sugar while losing weight without adhering to a rigorous diet or exercise regimen.
This box provides the body with the nutrition it needs to produce more insulin. Along with regulating other important elements like blood pressure, cholesterol, and blood sugar levels, it also increases metabolism, curbs hunger, and suppresses the desire for sweet cravings.
This supplement contains ingredients like cellulose and glucomannan, which have been shown to help people with diabetes lose weight and control their blood sugar levels.
The primary ingredient of Klinio supplements, glucomannan, is a source of soluble fiber that forms a protective film on the gut wall to extend the time food stays in your stomach, enhancing feelings of fullness and reducing appetite. This helps digestion and prevents sugar and cholesterol from being absorbed immediately.
Cellulose promotes regular bowel movements, speeds up the transit of food through your digestive system, and reduces constipation. Appetite suppressant supplement not only helps to leave all the craving at bay but might also detoxify your body.
Pros
Gluten-free

Low calorie count

Vegan-friendly

Free US shipping
Cons
Price
#3 Keto Cycle FUEL – Best for keto dieters
Tasty collagen powder
Increased metabolism and fat burning
Sustained and consistent weight loss
Check Current Pricing
Keto Cycle FUEL is one of the top-selling ketogenic diet supplements on the market. This supplement offers many benefits to streamline and simplify your keto lifestyle while giving you the feeling of satiety.
Keto Cycle contains whey protein, MCT oil, collagen peptides, and electrolytes. Taking this supplement can help you burn body fat by using it as energy and increase blood ketone levels.
You may experience fatigue on the keto diet, especially in the first few weeks, as your body gets used to eating fewer carbohydrates. As a result, using a keto supplement like Keto Cycle can help boost the energy you need to stick to your diet and not overeat.
This keto combination has exogenous ketones, which increase energy and boost performance. The ketones in Keto Cycle also alleviate keto flu symptoms, like brain fog, and can help you stick to your diet plan by making it simpler to limit calories and carbs.
Keto Cycle FUEL contains electrolytes like magnesium and sodium, which are important for keeping your body balanced and hydrated while following a ketogenic diet. Electrolyte imbalance is the main leading factor in keto flu.
This appetite suppressant supplement comes with a 14-day money-back guarantee, allowing you to try this keto diet supplement without a monetary commitment. If you feel that Keto Cycle doesn't meet your needs, you can return your unused bottles and get a full refund.
You can also save money by buying several Keto Cycle FUEL bottles in a single order. Buying two bottles gives you one free, while buying three bottles gives you two free ones. Overall, Keto Cycle is a trustworthy keto diet supplement that has all the ingredients you need to follow the keto diet.
Pros
Gluten-free

Low calorie count

Made in the USA

Great flavors
Cons
Not vegan-friendly

Will break your fast
#4 PhenQ – Best with Capsimax powder
Increases fat burning
Blocks fat production
Increases energy
Balances mood
Scientifically proven formula
Learn More
PhenQ is a weight loss supplement with ingredients that have been shown to suppress appetite and boost metabolism, making it an effective appetite suppressant.
PhenQ weight loss and appetite suppressant supplement help you lose weight in multiple ways, including suppressing appetite, burning fat, boosting energy, stopping fat production, and improving your mood.
The ingredients in this product include caffeine, nopal cactus fiber, Capsimax powder, L-carnitine fumarate, and chromium picolinate. They may help you burn more calories throughout the day through a more powerful thermogenic effect.
Capsimax powder has a blend of other ingredients, like caffeine, capsicum, and vitamin B3, that can help you increase your body's temperature and burn more calories than usual. Chromium picolinate is a naturally occurring mineral in whole grains, fruits, and meat. Its main purpose is to efficiently regulate blood sugar levels by reducing sugar and carb cravings.
Caffeine, the most well-known ingredient, may rejuvenate the body and give quick energy. Additionally, caffeine stimulates thermogenesis and fat burning and can help suppress appetite.
The company offers a 60-day money-back guarantee, allowing you to return the supplement and receive a full refund if unsatisfied.
Pros
60-day money-back guarantee

Free shipping

All-natural ingredients

No need for prescription
Cons
Can affect sleep quality

Not suitable for pregnant women and children

Can only be purchased from the official website
#5 Leanbean – Best for steady energy support
Boosts metabolism
Helps burn fat faster
Improves mood
Learn More
Leanbean is one of the best known appetite suppressants for women. The manufacturer of this supplement knows that men and women lose weight in different ways. According to recent research, women typically experience stronger hunger pangs than men and have more difficulty overcoming these cravings.
This natural fat burner helps you lose weight by increasing energy levels, reducing hunger, accelerating fat burning, enhancing mood, and curbing cravings. Ingredients in these diet pills might help you lose weight in less than 30 days.
Leanbean supplement helps you get the physique you want by flattening your belly and firming up your glutes. It also encourages you to become more energetic and active.
Its primary ingredients include glucomannan, choline, vitamin B6, vitamin B12, chromium picolinate, turmeric, Garcinia Cambogia, green coffee beans, and acai berry.
Glucomannan is the main ingredient and an effective appetite suppressant in these diet pills. It's a water-soluble dietary fiber obtained from the elephant yam tuber or root known as konjac. Glucomannan forms a viscous gel in the stomach, making you feel fuller for longer and reducing your urge to eat.
When consumed frequently, glucomannan has also been found to help reduce total body weight and control blood sugar.
Leanbean daily dose is 6 pills. You will consume 2 tablets with every meal. While using these weight loss pills, be sure to focus on a healthy diet as well.
This appetite suppressant supplement doesn't include stimulants, so you can take them in the afternoon without worrying about how they'll affect your sleep.
Pros
90-day money-back guarantee

No shipping cost

Thousands of positive reviews
Cons
Money-back guarantee is limited to bundles

Only targeted at women

Very high daily dose (6 pills)
#6 Phen24 – Best for balancing cortisol levels
Promotes better sleep
Reduces stress
Helps burn fat
Boosts metabolism
Learn More
Phen24 is another diet pill that works by boosting your metabolism. It comes with two appetite-suppressing supplements that operate around the clock to increase your metabolism and ensure you lose weight even when you're asleep.
Phen24 is designed to increase energy levels and limit your food cravings. Its formula contains potent thermogenic and effective stimulants, including cayenne powder, caffeine, manganese, copper, zinc, and l-phenylalanine.
A high cortisol level is linked to increased fat storage, a slowed metabolism, irregular sleeping habits, mood changes, and irritability. This appetite suppressant balances your body's cortisol levels and reverses its effects.
The company says that Phen24 is not a magic pill. You need to change your lifestyle by including healthy doses of exercise since Phen24 needs the help of increased activity to enhance your metabolism day and night. 
Combine these weight loss pills with a healthy diet to burn fat and reduce body weight quickly.
However, there are many similarities between PhenQ and Phen24, so you can try them both and see which product works best for you.
Pros
60-day money-back guarantee

Offers free shipping

Third-party-tasted

Uses natural ingredients only
Cons
Daytime formula has stimulants

Not good for those on antidepressants
#7 Instant Knockout – Best for boosting metabolism
Boosts energy and metabolism
Some ingredients help to burn fat
Reduces your calorie intake
Learn More
Instant Knockout is a well-known appetite suppressant that helps men control hunger and lose body fat. It contains organic stimulants that boost metabolism and energy to help you power through your day.
Athletes who want to lose weight without losing muscle should consider using Instant Knockout. Although these diet pills were created with MMA athletes in mind, they benefit any athlete looking to drop some pounds and get into shape.
The powerful capsules contain a few well-known ingredients, like green tea extract, cayenne pepper seeds, green coffee bean extract, and glucomannan powder, alongside vital nutrients and vitamins like vitamin B12, zinc, and GTF chromium.
Because of its ability to reduce hunger, glucomannan is a crucial ingredient in this product's success. It makes it easier to resist the urge to snack between meals and keeps you full throughout the day.
Instant Knockout appetite suppressant includes caffeine which is an essential stimulant that helps speed up your metabolism and fat-burning after exercise.
The company uses GMP-certified and FDA-registered facilities to ensure high-quality products made only using ingredients that come from natural sources.
Pros
Vegan-friendly

30-day money-back guarantee

Offers a subscription plan
Cons
Large and difficult-to-swallow capsules

High in caffeine

Can only be bought from the official website

May cause bloating and upset the stomach
Best In Appetite Suppressants Category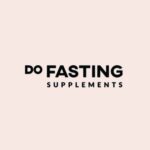 Pros
30 day money-back guarantee
Free worldwide shipping
Very low calorie count
Great natural taste
60-day money-back guarantee
Free shipping
All-natural ingredients
No need for prescription
The brand is reputable, with many years of experience
Money-saving
60-day money-back guarantee
Offers free shipping
Third-party-tasted
Uses natural ingredients only
90-day money-back guarantee
No shipping cost
Thousands of positive reviews 
Cons
Can affect sleep quality
Not suitable for pregnant women and children
Can only be purchased from the official website
Daytime formula has stimulants
Not good for those on antidepressants 
Money-back guarantee is limited to bundles only
How We Tested the Best Appetite Suppresants
Here is a thorough breakdown of all the criteria we used to choose our best appetite suppressant supplements. We also included appetite suppressant for women and appetite suppressant for men.
Quality
We ensure the company is keen on the safety and quality of a product. All appetite suppressant pills and supplements listed in this article have been tested for quality and safety in third-party labs, so it is safe to use.
Effectiveness
We make sure that the suppliers of these appetite suppressants provide 100% legitimacy and efficacy for every product in their line-up so that the clients can reach their goals in no time.
We have specifically conducted our research on DoFasting Box, Klinio Box, and the Keto Cycle FUEL supplements and confirm that each ingredient used is proven to promote weight loss, burn fat, and reduce food cravings through scientific studies.
Appetite suppressant pills and powders are both equally effective, so it all comes to the personal preference.
Price
The pricing range is another factor we consider. It's not always true that the most expensive is the best. You are mistaken if you believe purchasing an expensive bottle of appetite suppressant pills will make them more effective than cheaper ones.
As a result, our collection includes products with a range of prices but with high-quality standards.
Brand reputation
Appetite suppressant supplements should be created by those who really know what the human body needs.
The brand should be reputable and with many years of experience. We ensure the brand we choose has experienced nutritionists, fitness experts, and medical consultants in charge of designing the product. The brand should also be prepared to assist the clients with each stage of accomplishing their goals.
A Word From Our Nutritionist
Appetite suppressants can help you control your hunger and start losing weight. Your healthcare professional can help you identify the ideal weight-loss pill or treatment strategy for your specific needs.
But while prescription appetite suppressants are effective, so are over-the-counter ones. Look for such natural ingredients as glucomannan, psyllium husk, or cellulose. Appetite suppressants should also be clinically-studied and safe.
Certain lifestyle changes are essential to continue losing weight successfully. Remember that when you stop using appetite suppressants, their action stops. Therefore, it's crucial to maintain a healthy diet and increase your physical activity.
Appetite-suppressing supplements can interact with medications such as anti-anxiety drugs or antidepressants. Additionally, they can make several medical conditions worse. If you have liver disease, hyperthyroidism, glaucoma, or heart disease, you should avoid taking appetite suppressants. Women who are pregnant or nursing should not take these supplements.
FAQs
How do appetite suppressants work?
Appetite suppressants work by affecting the brain's desire to eat. Diet pills might help you feel fuller more quickly with less food by controlling hunger. As a result, you eat fewer calories and shed some pounds.
Are appetite suppressants safe to use?
Yes, but only those natural appetite suppressants made with natural ingredients. The supplements listed above are risk-free and don't have any artificial components that could harm your body. Any natural appetite suppressant should be researched and backed by science to ensure its efficacy.
What are the drawbacks of appetite suppressants?
As with any medication, appetite suppressants can occasionally have unwanted side effects, including nervousness, dizziness, insomnia, and digestive issues such as constipation, nausea, stomach pain, and diarrhea.
Are appetite suppressant pills effective?
Yes, both appetite suppressant pills and powders are effective. However, it is best to consult your doctor before purchasing such a supplement. Healthcare providers might also recommend you prescription appetite suppressants.
Conclusion
In our well-researched review, we have laid down the 7 best appetite suppressant supplements, along with their primary benefits. If you're looking for the best appetite suppressant supplements to help you lose weight, we highly recommend using our overall best, the DoFasting supplement. Other great options are Keto Cycle FUEL, Klinio supplements, and PhenQ.
Avoid appetite suppressants if you have medical conditions such as hyperthyroidism, liver disease, or glaucoma. Don't take these supplements if you're pregnant or breastfeeding.
Additionally, you must discuss your plan with your doctor. Choose natural appetite suppressant supplements over artificial ingredients. Any natural product you select will function best with a balanced diet and regular exercise.
Last update:
July 27, 2023
11 min read
1248 Views
0 Reviews