Balance of Nature Review: A Secret to Wellness?
Last update: September 22, 2023
14
1284
0
Is it possible to improve your health and well-being with these supplements?
Have you ever wondered whether Balance of Nature is as good as it seems? I certainly did.
The Balance of Nature company was founded in 1997 by Dr. Douglas Howard and offers fruit, vegetable, and spice supplements. Using a philosophy called "Triad of Health," it emphasizes the physical, mental, and spiritual components of good health. The company believes people must maintain overall health by balancing what they think, do, and eat.
To review Balance of Nature supplements, I examined their ingredients, benefits, downsides, possible side effects, and brand reputation. Would it be worth your money? Let's find out.
What Is Balance of Nature?
Suitable for vegans
Non-GMO
Third-party tested
Improves the lack of nutrition in the modern diet
Learn More
A convenient way of eating real fruits and vegetables each day

Helps to support overall nutrition

No added sugar

30-day money-back guarantee
Relatively expensive supplement product

The brand has received an FDA warning letter

Not organic

Requires taking 6 capsules each day
This company offers fruit, vegetable, fiber and spice supplements to fill in dietary gaps. The range of products include Balance of Nature Fruits, Balance of Nature Veggies, and Balance of Nature Fiber & Spices.
Featuring 31 fruits and vegetables in capsule form, plus 12 natural herbs and spices in powder form, the brand claims these supplements provide your body with essential nutrients.
Each capsule contains a powdered blend of fruits and vegetables that are known for their phytochemical and phytonutrient content. The blends contain no additives or added sugars and are made entirely from natural ingredients.
However, I found information that Balance of Nature was sued for making false advertising claims about its products. In July 2023, the company agreed to pay $1.1 million as a settlement.
About the Balance of Nature
The Balance of Nature brand was started by Dr. Douglas Howard, a chiropractic physician, in the late 1990s. With interest in health from an early age, Dr. Douglas observed how fruit and vegetables could improve health.
He noticed that those who lacked access to fruits and vegetables in their diet were in poorer health. Fruit and vegetables should be part of a balanced diet that includes all food groups.
He researched the benefits of fruit and vegetables, finding that their phytonutrient content, along with the presence of other plant compounds, helped improve overall health and reduce the risk of certain diseases.
Noting their benefits to the human body, Dr. Douglas decided that it was essential for everyone to get these phytonutrients into their bodies, and he set about building the health supplement company named Balance of Nature.
Best In The Superfoods Category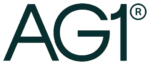 Pros
Makes for a great meal replacement
Can be used with other foods
Various subscriptions available
Multiple flavors available
It's free from major allergens
Has a 60-day money-back guarantee
Can be incorporated into many dietary lifestyles
Perfect for vegetarians and vegans
Suitable for paleo and keto diets
Lowers blood pressure
May increase energy levels
Promotes healthy blood circulation
Supports easy blood flow to the heart
Cons
Heavy processed
Only available in the US
Expensive compared to other green powders
May cause digestive problems
Unclear whether ingredients are in clinically relevant doses
Not suitable for those with low blood pressure
May change the color of your urine
Powder doesn't always dissolve properly
Why I've Decided to Review Balance of Nature Supplements
As a healthcare professional, I have spent countless hours researching and recommending solutions for improving the health of my patients and loved ones.
Throughout my journey, I encountered the name Balance of Nature multiple times, with claims of transformative benefits. It is claimed that these products improve gut health, give you more energy, clearer skin, and help to focus better.
Why would I not be interested?
Curiosity got the best of me, so that's why I decided to explore Balance of Nature to see if it could make a difference. After all, I have first-hand experience of how nutrition can improve overall health and quality of life.
To decide if this product is worth recommending, I thoroughly reviewed Balance of Nature's product range, ingredients, real customer reviews, and much more.
How Does Balance of Nature Work?
To answer the question briefly, Balance of Nature supplements provide a concentrated source of essential nutrients derived from fruits and vegetables. By filling nutritional gaps in your diet, these supplements may improve overall health and well-being.
A Fruit capsule contains 16 whole fruits, including apple, strawberry, pineapple, wild blueberry, papaya, orange, cranberry, grape, and more. A Vegetable capsule contains 15 vegetables, such as broccoli, spinach, soybeans, wheatgrass, kale, and cauliflower.
Each supplement should be taken three times a day (six capsules in total). With this daily dose, you should receive a combination of 31 fruits and vegetables.
Fiber & Spice, a third supplement of Balance of Nature, contains a powdered blend of 12 different spices and fiber. It can be taken twice per day with water or juice. Fruits & Veggies capsules can be taken with this supplement as an additional source of soluble and insoluble fiber.
While everything sounds good in theory, the product nutrition label does not provide exact amounts of the ingredients. This lack of information means that users do not know how much of each of the ingredients they are consuming and, therefore, whether they are getting enough of each to actually do any good.
While users of the brand comment on the positive effects the Fruit and Veggie capsules have, most of this proof is anecdotal.
The brand claims their combinations are based on scientific evidence and clinical trials, but without the necessary information on the labeling, it is difficult to say whether the capsules offer enough nutrition to truly make a difference.
Balance of Nature Fruits & Veggies Ingredients
The ingredients of the Fruit capsules and Veggie capsules differ slightly, and it is recommended that you take both together to improve your overall physical health.
The brand uses real food, including whole fruits, to create its food supplements. However, these supplements are not labeled as organic.
I have summarized the ingredient combinations of each of the different Balance of Nature Fruits & Veggies capsules.
#1 Maintain blend
A 720mg capsule is taken for the Balance of Nature Veggies Capsule Maintain blend. This capsule contains a combination of broccoli, spinach, soybean, green cabbage, wheatgrass, kale, cauliflower, celery, white onion, and zucchini.
A 731mg capsule is taken for the Balance of Nature Fruit Maintain blend. It is made up of tomato, papaya, banana, apple, grape, wild blueberry, strawberry, and aloe vera.
The fruits and vegetables included in this blend are designed to maintain health. This means they add essential nutrients that are needed daily by the body, including vitamins and minerals.
#2 Protect blend
The veggie capsules for the Protect Blend are 713mg. The vegetable combination inside is made up of garlic, red cabbage, red onion, soybean, carrot, kale, cayenne pepper, shiitake mushroom, wheatgrass, and sweet potato.
The fruit supplements are 719mg capsules and are made up of a fruit combination that contains orange, tart cherry, cranberry, wild blueberry, grape, apple, grapefruit, and aloe vera.
The Protect blend appears to focus on more antioxidant and plant-compound-rich fruits and vegetables. Antioxidants are a great way to protect the body from oxidative stress.
Other plant compounds include phytochemicals that protect against cancer and support good immune function, as well as phytonutrients with anti-inflammatory properties.
#3 Repair blend
The Repair blend vegetable concentrate supplementation capsules come in a 576mg capsule. It is made up of carrot, kale, green onion, soybean, spinach, cauliflower, celery, and zucchini.
The fruit capsule Repair blend comes as a 561mg capsule. They are made up of a combination of raspberry, pineapple, mango, sweet cherry, lemon, and aloe vera.
The Repair blend appears to focus on boosting your health by lowering blood pressure and blood sugar levels and supporting a healthy digestive system.
Benefits of Balance of Nature
The Balance of Nature products have a few reported and advertised health benefits. However, without knowing the actual values of the fruit and vegetable combinations within each capsule, it is difficult to know how much the capsule will actually affect you.
#1 Might improve your immune system
Supplements created by Balance of Nature contain a variety of fruits and vegetables that are high in vitamins, minerals, and antioxidants. Evidence suggests that using fruit and vegetable powders in your diet can improve your overall health. If used continuously, these supplements can promote a healthy immune system, repair DNA, and even protect cells.
#2 You will have more energy
Users of the supplements have self-reported benefits that include a boost in energy levels, mental clarity, and sleep.
It might be valid as taking Balance of Nature supplements might help you fill nutritional gaps in your diet. You may experience an increase in energy levels when you receive a balanced supply of these vital nutrients. When you have enough energy, you can stay active and tackle daily tasks easily.
#3 Better gut health
Consuming fruits and vegetables is known to promote digestive health. Balance of Nature supplements I've reviewed contain fiber-rich ingredients that may benefit your digestive system and also have other health benefits.
Good digestion and nutrient absorption are dependent on a healthy gut, therefore these supplements may lead to better health in general.
Downside of Balance of Nature Supplements
After reviewing these supplements and their quality, I noticed some downsides that might concern you:
#1 It might have some unpleasant side effects
Though the health supplement company Balance of Nature claims that all of its products are considered safe to consume, some people may still experience side effects.
To begin with, an increase in fiber through taking the Fiber and Spice blend could lead to digestive issues for people not used to this amount of fiber each day.
On rare occasions, some people can have allergic reactions to supplements. The symptoms of an allergic reaction include a rash, swollen lips, difficulty breathing, itchy and watery eyes, and confusion. If you experience these symptoms, you should seek immediate medical attention.
#2 Might interfere with some medications
The brand suggests that its supplements will not affect any medications. However, it does contain grapefruit, which is known to affect some medications. This list includes statins, calcium channel blockers, anticoagulants, and some immunosuppressants.
#3 False or misleading claims
I found that the Balance of Nature claims third-party testing in an independent laboratory, but evidence of this is not available as no lab reports are provided on their website.
The FDA warning letter received by the brand is also worrying. The letter accused the brand of adulterating dietary supplements and not ensuring their products met quality standards. On top of this, the letter claimed the brand did not meet the standards of the CGMP (Current Good Manufacturing Practice).
How to Take Balance of Nature Supplements
As a whole, I find the Balance of Nature supplements to be easy-to-use and convenient to carry around if needed. Here is how you should use them:
Fruit & Veggies Capsules: The six capsules (3 veggie and 3 fruit ones) can be taken like regular supplements with a glass of water and swallowed whole. They may also be sprinkled over cereal or porridge or chewed. Capsules are also safe to be cooked, so can be added to a range of meals and even baked goods. You could also add them to your smoothie.
Fiber & Spice: This soluble and insoluble fiber blend can be taken once or twice a day. You need to add two scoops of the blend into water or apple juice.
The Cost of Balance of Nature Supplements
At the time of writing this review, a bottle of Balance of Nature's Fruit and Veggies supplements costs $89.95. The site offers subscription services starting at $69.95 per month through.
Fiber & Spice blend without the Subscribe & Save option will cost you $69.95 and w$49.96 with the subscription service.
There is also a so-called Whole Health System that includes all three supplements. You can purchase the bundle once for $159.95, or subscribe for $109.95 per month
How I Tested the Balance of Nature Supplements
When I am reviewing the product, I use a meticulous system of testing. I take a look at the quality, effectiveness, ingredients used, price, and brand reputation of the products.
I want to make sure all of the products I review are worth the money they cost and that I'm not putting any of my readers in danger.
Take a look below to see how I scored the Balance of Nature products in each of these sections.
Quality 8/10
Quality is incredibly important in any form of supplementation, and I take it very seriously.
The Balance of Nature products are generally considered to be of good quality. Most user reviews are positive and suggest that the supplements have benefitted their health.
Something to consider with the products from Balance of Nature is the FDA letter, which suggests that the quality could be lacking in some areas of these supplements. This is an alarming accusation that will likely put people off purchasing.
Effectiveness 7/10
The effectiveness of supplements should be a top priority when choosing between brands, which is why I ensure that any supplement I review has some proven efficacy.
The Balance of Nature selection will have some effectiveness due to its high concentration of fruits, vegetables, and plant compounds. Without knowing the values of each ingredient, it is difficult to know how much, though.
Research indicates that increasing your fruit and vegetable intake can help improve your overall health, which is why these supplements are somewhat effective.
Ingredients 8/10
The ingredients in a supplement are what make it. When I review a supplement, I want to see lots of healthy ingredients that are going to improve your health.
The products that Balance of Nature offers are packed full of clean and healthy ingredients. Fruits and vegetables contain phytochemicals that can help improve your physical health in several ways.
I've given these supplements a score of 8/10 for their ingredients because I think they're well-researched and backed by scientific evidence and clinical trials.
Balance of Nature could improve its score by providing accurate values of each of the different ingredients on the labeling so that consumers know exactly what they're getting when they use this supplement.
Price 5/10
Good health shouldn't be so expensive that people can't afford it. Unfortunately, this is where Balance of Nature falls short.
Their supplement products are relatively expensive when compared to other products of their kind. You can shop these products via Amazon and their website. If you choose to shop on the Balance of Nature website, you will be able to get some discounts and subscription offers.
The preferred membership subscription allows consumers a reduced price for a monthly subscription of this supplement; however, you will have to make a commitment.
The Balance of Nature offering could be too expensive for some people, which is why I haven't scored it very highly in this section.
Brand reputation 6/10
The reputation of a brand is important to me. If the brand has a good reputation, they're likely to have had positive effects on its customers' well-being.
Balance of Nature has a relatively good reputation, which is why I have scored it 8/10 in this category. Online reviews are mostly neutral to positive, suggesting that, within the industry, Balance of Nature products are respected.
The reputation of the brand may have taken a hit in recent years due to the FDA warning letter; however, it would appear steps are being taken to rectify the mistakes that were made. For instance, the brand now makes it clear that the supplement cannot cure any diseases on its own.
When choosing a supplement product, always ensure that you're buying from a reputable brand so that you get quality products that do not affect you negatively.
A Word From Our Nutritionist
Fruit and veggie capsules that contain a range of phytonutrients and plant compounds have been shown to have a positive effect on the health of users. Increasing your intake of fruits and vegetables, in general, will always improve your health.
We tend to get the bulk of our micronutrients, which include vitamins, minerals, and other plant compounds, from fruit and vegetables in our diet, but some people find it difficult to eat enough each day.
Indeed, some diet types, like the keto diet, even restrict the kinds of fruit and vegetables you can eat due to their carbohydrate content. This is why fruit and vegetable powder supplements can be a good addition to your diet.
It is important for your overall health that you eat a balanced diet. You should get the requisite amount of macro and micronutrients each day to allow your body to function properly and keep you in good health.
A balanced diet consists of foods from each food group, including carbs, protein, fats, fruit, vegetables, and legumes. You should try to eat more whole grains than refined carbohydrates and focus on healthy fats, namely unsaturated fats, for your fat intake.
In addition to a balanced diet, exercise is also important. It is recommended that you should do at least 150 minutes of moderate activity each week to remain in good health.
Though food supplements cannot replace meals or a balanced and healthy diet, they can provide additional support for your body. If you do not get enough fiber in your diet, for instance, then a fiber supplement can support a healthy digestive system.
Fruit and veggie supplements are not a replacement in any way for real nutrition from actual fruit and vegetables, but adding them to your diet should not do any major harm. Indeed, it could give you that extra boost you need.
Remember to always buy from reputable and quality suppliers, only take the recommended dose, and maintain a healthy and balanced diet alongside your supplementation.
FAQs
Where can I buy Balance of Nature?
The products from Balance of Nature are available to purchase on the brand's own website. There are two buying options; one is a one-off purchase, and the other is a subscription service that requires a one-off fee but gives you discounts on each of the products. It appears Balance of Nature may also be available on Amazon.
Is Balance of Nature a hoax?
Balance of Nature is a brand that produces supplements aimed at improving your overall health. They use real fruits and veggies to create their supplements, and many users self-report improvements in their physical well-being. 

The efficacy of the supplements is hard to determine due to a lack of information on the product label. However, adding more fruit and vegetables into your diet could improve your health.
Is Balance of Nature Fruits & Veggies worth the money?
The Balance of Nature product offering is diverse, and users claim to have felt improvements in their physical health. However, compared with other products of its kind, it is quite an expensive option. Though the supplements are good for people who do not get enough fruit and vegetables in their diet, it may be cheaper to buy fruit and vegetables instead.
Is Balance of Nature Fruits & Veggies approved by the FDA?
The Balance of Nature supplement products are not approved by the FDA. Indeed, the brand recently received an FDA warning for adulterating supplements. FDA approval for dietary supplement products is rare, which is why you always need to be careful when adding them into your diet as there is no real regulation.
Where is Balance of Nature made?
The Balance of Nature brand is based in Utah, United States. Balance of Nature claims that its products are made in the US; however, information on the brand's website is limited. The brand also claims to use third-party testing, but evidence and reports of this are difficult to find too.
Does Balance of Nature help with weight loss?
Despite their ability to support overall health, these supplements are not specifically designed to shed pounds. To lose weight, a combination of healthy nutrition, calorie management, and physical activity is usually required.
Does Balance of nature really work?
Balance of Nature supplements may be more or less effective, depending on the individual.
While some users report positive results, others may not notice any differences.
Conclusion
My Balance of Nature review has covered the brand's history, product information, and the efficacy of the products offered.
The brand has a decent reputation and is generally trusted within the world of supplementation. Users self-report feeling better after using these products too, but actual scientific evidence is limited.
However, the products are relatively expensive compared to other products of their kind and it may actually be cheaper to just consume actual fruits and vegetables in your diet.
While fruit and vegetable supplementation can be good for your well-being, it is best to get as much real nutrition from actual food each day rather than relying on supplements.
Last update:
September 22, 2023
14 min read
1284 Views
0 Reviews