Athletic Greens Review: Nutritionist's Unfiltered Take
Last update: September 25, 2023
17
1246
0
Join me as I dive into the world of greens powders and explore the leading Athletic Greens powder. Here I uncover its various applications, benefits, and even take a look at its not-so-bright side.
Sometimes, our diets can be like puzzle pieces that don't quite fit together to create a complete health picture. When the missing pieces prevent us from meeting our nutritional needs, the world of dietary supplements awaits.
As a certified nutritionist, I am constantly scouting new products to help my clients foster a nutritionally balanced diet. During my search for effective solutions, I came across Athletic Greens, which has become quite popular in the wellness industry.
Companies like Athletic Greens have managed to make supplements that support immunity, recovery, and digestion. The brand makes its supplements for all groups of people at all activity levels.
To assess how effective this supplement truly is, I decided to try it myself. I have created this detailed review to share my experience and key findings regarding Athletic Greens.
What Is Athletic Greens (AG1)?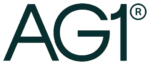 Free from major allergens
Prepared from whole food sources
Can be incorporated into many dietary lifestyles
Easily digestible because it is in powder form
Has a 60-day money-back guarantee
Third-party testing seal
Learn More
Improves digestion

Supports immune health

Increases stamina and recovery rates after workouts

Good for liver health

NSF certified for athletes

Vegan and vegetarian-friendly
Expensive compared to other greens powders

May cause digestive problems

Unclear whether ingredients are in clinically relevant doses
Athletic Greens (AG1) is a nutritional supplement combining vitamins, antioxidants, and adaptogens that help improve brain, muscle, gut, and overall cell health.
It's good for everyone, but because it has highly absorbable nutrients, it can be especially convenient for athletes.
What sets Athletic Greens apart from most other greens powders is the addition of raw superfood extracts, mushrooms, herbs, and probiotics.
Proprietary blends of Athletic Greens contain some high-quality organic ingredients. However, it is not an organic product as a whole because it also contains some non-organic ingredients, such as stevia.
The company claims that it provides all the vitamins and minerals in a typical multivitamin because most of the Athletic Greens ingredients come from whole fruits and veggies.
How does Athletic Greens work?
Unlike standard multivitamins that commonly come in a pill formula, this supplement comes in a powder form. It's designed to be mixed with water and then consumed as a drink.
This formula helps the body better utilize the nutrients, as they are digested and absorbed more easily.
Since the supplement is entirely plant-based, it is suitable for vegetarian and vegan diets. The brand also states the product is keto-friendly, with only a low amount of net carbs.
In this Athletic Greens review, I'm going to discuss all the ingredients in more detail, but first, let me explain why I chose to unpack this product specifically and how it went.
My First Impressions of Athletic Greens
Given its popularity, I was naturally intrigued when I first discovered Athletic Greens. What primarily stood out to me was the supplement's transparency of its ingredients.
Athletic Greens features a range of valuable components, including antioxidants, essential nutrients, prebiotics, probiotics, stress adaptogens, and digestive enzymes.
Another factor that caught my eye was the fact that the product is gluten-free, free from eggs, and doesn't contain any added sugar or artificial additives (such as GMOs and preservatives).
After researching its ingredients and reviewing an array of positive customer reviews, I decided to try the supplement myself and put it to the test. I ordered a supply through their official website to give the product a go.
Upon using the supplement, I followed its instructions, mixing it with water. I found the powdered formula easy to mix and convenient to serve, which allowed me to seamlessly integrate the product into my daily routine. Here, I must also mention that I chose to take the supplement every morning.
In terms of taste, Athletic Greens left me pleasantly surprised. I found the flavors pleasantly sweet, which was a significant bonus as many green supplements I have tried in the past have either tasted too bland or too bitter.
Overall, my first impressions of Athletic Greens were positive. From its range of beneficial ingredients to its appealing taste, I think the product offers a delightful all-in-one nutrient solution.
How to Use Athletic Greens
The Athletic Greens powder should be mixed with cold water and taken on an empty stomach in the morning for optimal absorption. Keep in mind that it's not a meal replacement and should be combined with a balanced diet for the best results.
You can also mix it with milk or in a green smoothie. However, the company advises against mixing it with hot or acidic liquids as it may affect the efficacy and integrity of the ingredients.
The company recommends taking one scoop a day, but people with significant life stressors or athletes during short-term periods of intense activities like rowing or cycling can take up to two servings daily.
Key Ingredients of Athletic Greens
A container of Athletic Greens has 30 servings, each 12g. One scoop contains the following:
Calories: 40
Total carbs: 4.8g
Protein: 4g
Dietary fiber: 1.9g
Fat: 0g
This green powder also contains an impressive micronutrient profile as it has a vitamin and mineral blend.
The Athletic Greens powder is a comprehensive superfood powder containing 75 ingredients. Most Athletic Greens' ingredients are whole-food sourced nutrients, vitamins, and minerals. This daily green powder has ingredients grouped into 5 different categories, as shown below.
#1 Raw superfood complex
The raw superfood complex in Athletic Greens is a nutritional powerhouse. It's packed with papaya, organic spirulina, broccoli, apple powder, spinach root extract, and cocoa bean extract, which are excellent for supporting overall health. I find the liver-protective and pH-balancing properties of these superfoods particularly appealing.
#2 Natural extracts, herbs, and antioxidants
This product features a blend of adaptogen herbs and different nutrient-dense extracts that improve antioxidant activity and support hormonal functions.
These components are particularly beneficial to those who wish to maintain their skincare, promote hair growth, and improve immunity.
Some ingredients include ashwagandha root extract, citrus bioflavonoids extract, hawthorn root extract, rosemary leaf extract, dandelion root extract, milk thistle seed extract, and stevia.
These herbs also have supportive benefits and improve brain health and blood sugar. Personally, I experienced higher energy levels and better focus when taking this Greens powder supplement. This effect kicked in soon after I consumed the product in the morning.
#3 Digestive enzyme and super mushroom complex
This blend contains super mushroom complexes such as reishi mushroom powder and shiitake mushroom powder. It also contains digestive enzymes like bromelain, burdock root powder, and astragalus, a root powder extract.
These digestive enzymes and mushroom complex help improve digestive health, immune function, and nutrient absorption.
#4 Probiotics
Probiotics help promote healthy gut bacteria balance, improve digestive health, and offer antimicrobial health benefits. Probiotics are great for tackling diarrhea and promoting a smoothly functioning gut.
The blend has two dairy-free probiotics: Lactobacillus acidophilus UALa-01 and Bifidobacterium bifidum UABb-10. Both of these strains are well-studied and often celebrated within the nutritionist community due to their effectiveness.
#5 Various vitamins and minerals
Athletic Greens is a nutrient-dense greens powder with a long list of vitamins and minerals. It contains vitamins A, C, E, several B-complex vitamins, and vitamin K2. It also contains minerals such as sodium, selenium, copper, and manganese that positively contribute to human health.
It also contains alpha-lipoic acid that helps convert glucose to energy, niacin for repairing cell damage, and folate. I find the inclusion of these ingredients particularly impressive as they are valuable ingredients that facilitate optimal cellular health and support energy metabolism.
What I Liked About Athletic Greens
From my professional standpoint, Athletic Greens contains high-quality ingredients. This green powder is a dense raw superfood complex with 75 ingredients, nearly two to three times the number in other greens powders.
However, more isn't always better, as it contains more than 100% of the recommended daily value in some ingredients and way less in others.
Nonetheless, during the time I consumed Athletic Greens, I actually noticed my digestion improve. Although I felt full after meals, I didn't feel uncomfortably bloated and was able to go to the toilet without any issues.
There isn't much research on the health benefits of this green powder, and most of the health benefits are associated with the individual ingredients. With that said, below are some of the main benefits I personally experienced when taking Athletic Greens.
#1 Improves digestion
As I mentioned previously, Athletic Greens contains well-researched probiotics, Lactobacillus acidophilus, and Bifidobacterium bifidum. These are both derived from non-dairy sources and help improve digestive health.
Studies show that L. acidophilus has antimicrobial properties, helps modulate bowel function, and improves digestive health. It also helps suppress intestinal pathogens and allows good bacteria to thrive.
B. bifidum is the most abundant gut bacteria in healthy infants, and it helps improve overall health. It also has a small amount of fiber that improves overall health.
However, based on my experience with clients, I have learned that probiotics are not a one-size-fits-all solution, as some may have potential side effects.
As a nutritionist, I feel responsible to warn you that some probiotics can worsen gut health among some individuals. The best way to improve digestive health and minimize bloating is by eating a healthy, fiber-rich diet and drinking enough water.
While probiotics may not be for everyone, they do help many people. I personally found that Athletic Greens greatly supported my digestion and made my bathroom breaks smoother than usual.
#2 May increase energy
The green powder supplement also contains rosehip, which provides potent antioxidant activity and is high in carotenoids, polyphenols, and vitamin C. These supplements help with moderate weight gain.
The supplement also contains green tea, which is a healthy source of energy. I often advise clients to take green tea instead of coffee, as it contains a much lower caffeine index, meaning it doesn't cause jitters or restlessness.
I find that Athletic Greens is also good for the nervous system as it provides the nutrients necessary for neurotransmitters, which improve cognitive function. Additionally, its anti-inflammatory properties help reduce brain inflammation.
When consuming this product, I noticed an improvement in my concentration, and my energy levels began to increase, making it easier to wake up in the morning, work efficiently, and exercise at a consistent pace.
#3 Boosts recovery after workouts
While I was taking Athletic Greens, I certainly found my muscles feeling more relaxed after intense workouts. I believe with sufficient water intake and appropriate exercise, this supplement can certainly aid post-workout recovery.
The supplement contains a blend of nutrients such as vitamin C and zinc that generally benefit recovery and boost immunity. It also contains added vitamins and minerals that are necessary for increased energy production at a cellular level.
For instance, B vitamins play a crucial role in energy metabolism. A nice addition to the powder is ashwagandha, which can reduce inflammation and even minimize stress.
#4 May support the immune system
Athletic Greens contains astragalus, a Chinese herb that supports a healthy immune system. Astragalus contains antioxidants that have a protective effect on the kidney, intestine, liver, and brain. It also helps balance hormones and protects the body from inflammation-related diseases.
Additionally, the supplement contains organic chlorella powder with zinc, omega-3 fatty acids, and provitamin A. Studies show that chlorella powder has protective effects on the liver by lowering blood fats and reducing the risk of contracting liver disease.
From a nutritional standpoint, the inclusion of astragalus and organic chlorella powder is noteworthy, given the potential benefits of these ingredients.
#5 Suitable for different diets
It's always great to see supplements that harness the power of natural plant-based foods, and Athletic Greens does just that. This supplement is free from animal products, including dairy-free probiotics, making it suited to vegetarians and vegans.
For those following a gluten-free diet, Athletic Greens is a superb option as it is completely free from grains containing gluten.
This means that individuals who suffer from a gluten intolerance or celiac disease can safely integrate Athletic Greens into their diet without worrying about any unwanted reactions.
Those following a keto diet or a paleo diet can take Athletic Greens with no worry, as the supplement is low in net carbs.
Furthermore, this supplement is also non-GMO and nut-free, making it suited to those with related allergies or those who prefer to avoid genetically modified ingredients.
#6 Safe for sports
After assessing the ingredients in Athletic Greens, I can confidently deem it safe for individuals who frequently engage in sports. This is primarily due to its transparent ingredients, meaning there are no hidden nasties or unsafe components.
I believe that the nutrient-rich blend of vitamins, minerals, and high-quality superfoods will greatly benefit athletes and meet their needs. For example, they can increase energy levels during exercise and facilitate smooth recovery after workouts, allowing athletes to improve their performance in both areas.
What I Didn't Like
Although Athletic Greens presented several advantages, which I firmly believe will benefit many individuals, it also has some downsides.
Here are the main things I didn't particularly enjoy about Athletic Greens:
#1 The taste may not be for everyone
Although I found the slightly sweet taste profile of Athletic Greens pleasant, it may not be everyone's taste. I would prefer there to be a wider variety of flavors available to choose from to ensure the product caters to various preferences.
#2 Contains very little fiber
I found the low fiber content of Athletic Greens a fundamental drawback, especially for individuals seeking to manage their weight and support their digestive function. A fiber boost from ingredients such as psyllium husk or flaxseed could greatly enhance the product's digestive benefits.
#3 May cause unpleasant side effects
It's important to understand that the side effects of the Athletic Greens nutrition powder vary among individuals. However, the most common side effects are nausea and digestive issues like diarrhea and bloating. Spirulina also contains anticoagulant properties that lead to blood thinning.
Other ingredients, such as astragalus, interfere with immunosuppressive drugs, and Rhodiola may cause dizziness or a dry mouth.
#4 Not safe for everyone
It's important to note that consuming Athletic Greens is not advisable for pregnant or breastfeeding women and people under 18. It is best to consult with your healthcare provider before adding any supplements to your dietary plan.
AG1 also contains ingredients that might be detrimental if you are allergic to them.
For example, it includes ingredients such as lecithin, which contains phosphatidyl serine and phosphatidyl choline, both derived from soy. This could be a problem for people with soy allergies. It is, therefore, advisable to check the ingredients list carefully for potential allergens.
#5 Lack of research on the effectiveness of the blend
Although Athletic Greens features several ingredients rooted in research, it does contain some that lack conclusive evidence for their efficacy.
For instance, the supplement contains spirulina, which poses potential health benefits, such as its supposed ability to lower cholesterol or its potential anti-inflammatory properties, that haven't been proven.
How Much Does Athletic Greens Cost?
Upon shopping for Athletic Greens, you are presented with two options: The Pouch, comprising one 30-serving pouch, and the Travel Pack, comprising 30 individual travel packs designed to be taken on the go.
The Pouch costs $99 ($79 with current promotion) for a single subscription and $198 ($149 with promotion) for a double subscription.
The Travel Pack costs $109 ($89 with current promotion) for a single subscription and $218 ($169 with current promotion) for a double subscription.
Both the Pouch and Travel Pack options come with a free starter kit, including a shaker, five travel packs, and a year's supply of D3+K2.
You can purchase Athletic Greens from their official site. AG1 is also available on Amazon but at a higher price. The Athletic Greens website offers a 60-day money-back guarantee if you aren't satisfied with the product within the first 60 days of purchase.
Athletic Greens vs. the Alternatives
When shopping for any supplement, it's always best to compare different products to ensure you choose what's right for you. To help you compare Athletic Greens against similar supplements, I have created this comparison table:
Comparison Winner: Athletic Greens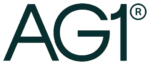 Pros
Prepared from whole food sources
Third-party testing seal
Supports immune health
NSF certified for athletes
Doesn't contain major allergens
60-day money-back guarantee
12-month money-back guarantee for unopened packages
Dairy-free and soy-free
Affordable
Boosts mental clarity
A convenient way of eating real fruits and vegetables each day
30-day money-back guarantee
Cons
Expensive compared to other greens powders
May cause digestive problems
Unclear whether ingredients are in clinically relevant doses
Lacks certified third-party testing seal
Lacks information on ingredients
Lacks information on ingredients
Relatively expensive supplement product
The brand has received an FDA warning
Requires taking 6 supplements each day
What Do Other Users Think About Athletic Greens?
Reading real-life reviews is the easiest way of assessing how effective any product is. The reviews for Athletic Greens are highly positive. Upon browsing their site, you can find feedback from customers, health experts, and athletes.
It has a respectable 4.5-star rating based on 36,991 reviews (at the time of writing). I also took reviews from third-party sites, including Amazon, where the brand has a 4.4-star rating based on 3,257 reviews. Here's what some users have to say about the supplement:
This happy customer experienced better energy from Athletic Greens.
This customer enjoyed the ease of consumption, the taste, and the increased energy the supplement provided.
This customer was satisfied with the supplement's taste and felt the benefits were average, but found the price to be too high.

This satisfied customer enjoyed the flavor of the supplement and experienced an energy boost. However, they did not experience improved digestion and believe it's too expensive.
This happy customer thoroughly enjoyed Athletic Greens, sharing they felt energized and liked the taste.
How I Tested Athletic Greens
When testing Athletic Greens against other greens powders in the market, I assessed the key factors I believe directly affect customer experience. The main factors I evaluated were quality, effectiveness, price, and brand reputation. Below are my findings.
Quality 9/10
The quality of any dietary supplement is the most important factor directly affecting a consumer. Athletic Greens is high in quality and has a long list of ingredients accounting for its nutritional makeup. It has almost all the micronutrients in other multivitamins and superfood powders.
It also uses organic plant-based ingredients and has no artificial colors, added sugar, or artificial sweeteners. Unlike other reputable competing products, Athletic Greens bears a third-party testing seal, a significant selling point in its favor.
Effectiveness 8/10
When testing products, I always assess their effectiveness and whether they work as advertised. Based on my body's response to AG1, I did find it to be effective in improving immune health, aiding in exercise recovery, improving digestion, and reducing inflammation.
It is nutritional and effective for people of all activity levels and supports body functions throughout all life stages. It is also better utilized than pill supplements as the superfood powder is gentler on the stomach.
Price 6/10
The price point of a running supplement determines whether one can use it in the long term. Athletic Greens is on the pricier side, as a one-time purchase with 30 servings costs $99.
You can shop for AG1 on the official website or Amazon. If you purchase it on the official website, you are eligible for some discounts and subscription offers.
The price fluctuates due to shipping, and you may have to pay more depending on where you live. Though it's a high-quality product, one may have to rethink spending that money monthly.
Brand reputation 9/10
Brand reputation reflects the product quality a business offers. A good brand reputation goes hand in hand with credibility and trust. Customer retention shows that the clients love the product and are willing to be repeat customers.
Athletic Greens has a solid reputation, many positive customer reviews, and numerous big market names behind it.
A Word From Our Medical Team
Superfood powders have high levels of antioxidants, minerals, carotenoids, and vitamins that your body needs to stay healthy. However, it is best to build healthy eating habits and get nutrients from whole foods, fruits, and vegetables before considering supplementation. Incorporating regular exercise into your life by building a workout routine is also advisable to maintain good health.
Though supplements can supply the body with additional nutrients, they do not replace a proper diet. Vegetable powders are also not suitable for everyone. People under 18, as well as pregnant and/or breastfeeding mothers, should stay away from Athletic Greens.
Before starting on any dietary supplements, consult with a medical professional. Stick to the recommended dosage for the best results.
FAQs
Conclusion: Is Athletic Greens Worth It?
Considering the impressive research-backed ingredients in Athletic Greens and the brand's attention to quality, it might be worth buying. However, unlike many other greens powders, Athletic Greens is pricier and may not be accessible to those with tighter budget constraints.
Based on my nutritional expertise, a single scoop of powder cannot provide the body with the necessary nutrients for optimal health. It's important to be mindful that Athletic Greens is not a magic solution, but it might be helpful in addition to your nutrition program.
Last update:
September 25, 2023
17 min read
1246 Views
0 Reviews