SuperBeets Review: Could It Make the Difference to Your Health?
Last update: September 20, 2023
13
991
0
Advertised as a circulation superfood, SuperBeets could be a game-changer for those with high blood pressure. I decided to review the powder to discover if it's as good as it sounds.
From family history to physical activity, many aspects of our genetics and lifestyles impact our blood pressure. For some of my patients, this makes maintaining healthy levels a challenge.
If your blood pressure fluctuates, you'll likely have days where you feel sluggish from dips yet overwhelmed by peaks. However, medication isn't suitable for everyone struggling with poor heart health, so a supplement like SuperBeets could be the solution.
I decided to review SuperBeets to decipher whether its benefits outweigh the potential pitfalls. Join me to discover if this supplement could help you achieve normal blood pressure.
What Is SuperBeets?
Lowers blood pressure
May increase energy levels
Promotes healthy blood circulation
Supports easy blood flow to the heart
Learn More
Pros
Cheaper than most dietary supplements

Convenient way of adding nutrients to your diet

Contains no artificial sweeteners

Easy to drink every day
Cons
Not suitable for those with low blood pressure

May change the color of your urine

Powder doesn't always dissolve properly

Only two flavors available
SuperBeets is a dietary supplement targeted at helping you achieve lower blood pressure levels. The supplement comes in a powder form that you can mix with water.
The core ingredient in SuperBeets is non-GMO beets grown in the US. Beetroots contain nitrates, a compound that relaxes blood vessels, supposedly improving blood flow.
SuperBeets could help maintain blood pressure levels because of the nitric oxide production from beet juice. Other health benefits, like increased energy levels and stamina, make this supplement compelling.
Here's a breakdown of the nutritional facts for this beet juice supplement:
Calories: 15
Carbohydrates: 4g
Fat: 0g
Magnesium: 10mg
Potassium: 160mg
Protein: 1g
Sodium: 65mg
Vitamin C: 50mg
I did a review of SuperBeets in part because the University of Texas Health Science Center created the formula, suggesting a well-designed product. They used malic acid and magnesium ascorbate to create a scientifically-backed supplemental powder.
SuperBeets product range
I discovered numerous products in the SuperBeets range beyond the beet powder supplement, which covers a range of needs from brain and immune health to sports performance. Here's a summary of everything that SuperBeets has to offer:
Heart Chews – Supports healthy blood pressure by increasing nitric oxide production.
SuperBeets Sport – Powered by a nitric oxide superfood formula, this power increases endurance by up to 18% for effective sports performance.
Energy Gummies – A berry-flavored gummy that delivers plant-based caffeine for a gentle energy boost.
Energy Plus – A powder that increases energy levels, improves mental focus, and stabilizes blood pressure.
Collagen – Grass-fed collagen peptides support healthy hair, skin, and nails, along with delivering heart health benefits.
You can also buy these products in bundles, such as the Blood Pressure Bundle that combines SuperBeets with Heart Chews and SuperBeets Energy Plus. One advantage of using SuperBeets supplements together is that they don't create adverse effects from mixing, unlike other supplement combinations.
Who Is SuperBeets for and How to Use It
SuperBeets powder offers the most health benefits for people with high blood pressure. Conducting several tests using a monitor across the week gives you insight into your blood pressure health.
If your systolic blood pressure (the top number) is over 140 and your diastolic blood pressure (the bottom number) is over 90, you have high blood pressure.
Although the main purpose of SuperBeets is to support heart health and decrease blood pressure, some people also find it effective as a weight loss supplement. Nitrates are believed to prevent weight gain and provide more energy for stamina-intense tasks like long-distance running.
How to use the SuperBeets supplement
I purchased one bag of the powder from their official website to make sure I was getting the official SuperBeets product and not a duplicate. I was pleased to see that it came in a small yet sturdy container that could easily be transported in my bag to work without the risk of spillage.
To use the SuperBeets supplement, add 5 grams of powder to 3–5fl oz of plain water. Mix and drink one serving daily. Don't exceed one serving every 24 hours.
Overusing SuperBeets could lead to stomach pain, headaches, and constipation-related sickness. If SuperBeets makes you feel unwell, stop and consult your doctor.
Avoid drinking beetroot juice while using SuperBeets so you don't overeat beets. Overeating beetroot can increase your risk of kidney stones if you're susceptible because it's high in the oxalate compound.
It takes time for SuperBeets to encourage low blood pressure, so take it daily for a month or so to discover if it works for you.
What I Liked About the SuperBeets Supplement: 5 Key Benefits
After considering the ingredients in the supplement and the research behind them, I was able to see several health benefits you can get from using SuperBeets.
#1 It improves heart health
Heart disease has been the leading cause of death in the US since 1950. Anything Americans can do to improve heart health is crucial. Ingredients in SuperBeets, like nitric oxide, beetroot powder, and magnesium, decrease blood pressure, promoting heart health.
Beets are rich in nitrates, preventing cardiovascular disease. The magnesium content in SuperBeets can help maintain cellular membranes, preventing your heart from over-expanding.
SuperBeets also uses stevia leaf extract as a sweetener rather than sugar. Americans consume more than double the recommended amount of sugar daily. High blood sugar levels make you vulnerable to type 2 diabetes, which affects 10% of the US population. I support dietary supplements that target common health problems in the US.
#2 It can boost your energy levels
One ingredient in SuperBeets is malate, a combination of magnesium and malic acid. Malate promotes aerobic energy levels, making it easier to improve long-distance running or walking over 2 miles. Regular exercise is crucial for maintaining a healthy lifestyle and robust mental health.
I think it's important to remember that this benefit isn't the main purpose of SuperBeets. Although it can positively impact your mental health, don't use SuperBeets primarily as a mental health supplement.
The beetroot juice supplement regulates blood flow to achieve stable blood pressure. Increased energy and stamina are exciting side effects that some users can enjoy.
#3 It may help maintain healthy blood pressure
One of the biggest benefits I like about SuperBeets is its high nitric oxide levels. The beetroot juice in this powder contains plentiful nitric oxide, which your body needs to regulate blood pressure. Many nitric oxide supplements are available on the market, but they lack the specific ingredients that make SuperBeets so great.
The combination of nitric oxide, magnesium malate, and stevia leaf in SuperBeets makes it more of an all-rounder than many competitors. SuperBeets likely has more health benefits than eating beets daily without further additives.
#4 You may lose weight
I will stress again that SuperBeets is not a diet-based supplement designed for weight loss. However, some users will experience weight reduction when they use this beetroot juice-style supplement.
This is because taking SuperBeets can boost your energy levels, meaning you'll be more inclined to stick to your exercise routine. The magnesium content in the beetroot powder supplement can also strengthen your metabolism.
You can take SuperBeets with hopes to enhance athletic performance and make it easier for you to train in a gym or go for long walks to improve heart health and overall physical condition. Please remember that even if you don't lose weight, you can improve your physical health with the benefits of SuperBeets.
#5 It may protect against cancer
Some research suggests beetroot could help fight certain cancers. There are compounds in beets that have been through clinical trials to test their effectiveness at strengthening the impact of anticancer drugs for pancreatic, breast, and prostate cancer.
Other studies have used beetroot extract to shrink the growth of prostate cancer cells in a lab setting. I will highlight that these results haven't been tested in human trials, but the signs are promising for this to be a potential benefit of the SuperBeets beet juice supplement.
Downsides of the SuperBeets Supplement
Although I think there are positives to the SuperBeets supplement, there are also a few areas for improvement.
#1 Lack of evidence on its safety
Although we have a general understanding of the benefits of SuperBeets ingredients, we need more studies with human trials to have more confidence in the product. I would like to see SuperBeets products used in third-party clinical trials to get an objective overview of their effectiveness.
I am also concerned that the limited clinical trials don't instill buyer confidence. It's hard to be certain that there are no dangerous side effects or risks involved with taking SuperBeets without more impartial evidence.
#2 Overconsumption of beets may lead to health issues
Overeating beets and beet-filled products can make some people vulnerable to developing kidney stones. You could also experience beeturia, where overeating beets discolors your urine. The effect can leave your urine anywhere from a light pink to a deep red.
Naturally, deep red urine causes concerns for most people. Beeturia doesn't cause any issues beyond this discoloration. However, it does make it harder to identify other illnesses that cause blood in your urine.
Equally, overeating beetroot can also cause stools to be dark in color, making it harder to spot blood or other troubling signs. I wouldn't recommend using SuperBeets if you already consume a beet-heavy diet.
#3 It's relatively expensive
SuperBeets costs $39.95 for a 30-day supply. Customers can save some money by bulk-buying, with a 3-month supply costing $98.01 and a 6-month supply costing $181.98. For a beetroot juice supplement, it's fairly expensive.
I would approve this price point if HumanN provided evidence from third-party trials supporting their product. However, without reliable research, I think this price is too high.
#4 It takes time to get used to the taste
I approve of powder-based supplements like SuperBeets because they're easier for anyone who struggles to swallow capsules or chew gummy supplements. However, one downside is the unpleasant powdery taste of the supplement.
The original apple and black cherry options make it more enjoyable, and after using it for a while, I think I'd get used to the flavor, as many other users report liking the overall taste. Powdered drinks generally have a unique taste and texture that needs adjusting time. I think implementing a greater range of flavors would make SuperBeets more palatable for more users.
#5 It may not suit people with lower blood pressure
SuperBeets is unsuitable for someone with lower blood pressure. SuperBeets promotes heart health and lowers blood pressure in the process. I can only recommend SuperBeets if you also struggle with elevated blood pressure. If you already have low blood pressure, this isn't a suitable supplement.
Key Ingredients of the SuperBeets Supplement
There are numerous ingredients in SuperBeets that I want to cover.
#1 Non-GMO beetroot powder
Beetroot contains nitric oxide, which lowers blood pressure and promotes circulation. Non-GMO beetroot powder means the beetroot hasn't been genetically modified or engineered. Instead, SuperBeets uses natural ingredients and promotes itself as a natural product.
However, scientific research shows no nutritional benefit from choosing non-GMO foods over modified products. It is better for the environment to use non-GMO ingredients, which I know many customers want.
#2 Malic acid
Malic acid is an organic compound in various cosmetics, foods, and medicines. It's used to fight fatigue and improve endurance because of its ability to increase your energy levels.
Malic acid isn't shown to lower blood pressure or strengthen your heart. It's likely used in SuperBeets to boost energy levels, letting users quickly feel benefits from taking the supplement.
#3 Magnesium ascorbate
Magnesium ascorbate is a non-acidic form of vitamin C. I like that SuperBeets uses this form because it's gentle on the GI tract, meaning people with issues like IBS can ingest it without many problems.
You need magnesium to increase energy metabolism, strengthen your immune system, and regulate fatty acids in your body. Magnesium ascorbate is in SuperBeets to aid in lowering blood pressure
#4 Stevia leaf extract
HumanN uses stevia leaf extract from the stevia plant to enhance the flavors of SuperBeets. Stevia also has the potential to prevent spiking blood sugar levels and help limit caloric intake. I think using stevia over sugar is excellent for a health supplement.
How Much Does the SuperBeets Supplement Cost?
SuperBeets costs $39.95 for a single 30-day supply from the HumanN website. You can save money by bulk-buying canisters in sets of three or six. You can also save 35% and get free shipping by subscribing to receive canisters automatically at regular intervals.
Other Customer Reviews of the SuperBeets Supplement
Customer reviews for SuperBeets supplements are largely positive. Users report that their energy levels have increased, and their blood pressure is lower than before they started using the supplement. Most users enjoy the flavor and find it easy to take.
One user on Amazon gave the product 5 stars sharing his recent experience:
"I am taking this product for blood pressure support. I am stage 1 or borderline. I chose this to try due to some credible research. Will be checking on how my blood pressure is in the coming weeks. I wouldn't forgo hypertension treatment if mine was higher. It is easy to prepare and drink in the morning before work. Great in a smoothie!"
Another user highlighted the product having no effect:
"Tried it daily for two months and no decrease in blood pressure or sugar levels was seen, so I stopped my automatic refills. I have relatives who SWEAR by this product, but it did nothing for me."
It's always possible that a supplement won't affect you.
Best In the Superblends Category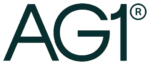 Pros
It's free from major allergens
Has a 60-day money-back guarantee
Can be incorporated into many dietary lifestyles
Perfect for vegetarians and vegans
Suitable for paleo and keto diets
Lowers blood pressure
May increase energy levels
Promotes healthy blood circulation
Supports easy blood flow to the heart
Makes for a great meal replacement
Can be used with other foods
Various subscriptions available
Multiple flavors available
Cons
Expensive compared to other green powders
May cause digestive problems
Unclear whether ingredients are in clinically relevant doses
Not suitable for those with low blood pressure
May change the color of your urine
Powder doesn't always dissolve properly
Heavy processed
Only available in the US
A Word From Our RD
You might think drinking beetroot juice daily doesn't suit your meal plans or schedule. However, using a powder supplement could be a good option if you need something quick. Mixing it with water almost creates beet juice, except with more nutritious ingredients.
Along with taking supplements and blood pressure medications, there are many small lifestyle changes you can make that will help you maintain healthy blood pressure levels. For instance, you should create a regular exercise routine balanced with heart-healthy cardio like running and strength training exercises.
Other things you can do to prevent spikes in blood pressure include lowering your stress levels, eating a fiber-filled diet, avoiding alcohol, drinking more water, and cutting back on caffeine.
Always talk to a medical professional if you don't feel well after taking a supplement. It's not worth experiencing the side effects to make the most of your money. The doctor can tell you the best natural treatment for high blood levels without much medication.
How I Tested the SuperBeets Supplement
I wanted to provide a SuperBeets review covering all the product bases. Here are the factors I considered to decide if I would recommend SuperBeets.
Quality 9/10
HumanN have used non-GMO ingredients high in nitric oxide and avoided using sugar to make their natural apple flavor and black cherry flavor supplements palatable. I think this deserves a high grade because it suggests that health is the focus of the supplement rather than hopping on a trend to gain profit.
Effectiveness 7/10
Like most supplements, SuperBeets can take 3 months to affect you fully. However, there is no guarantee that it will make a difference for you. I give it a 7/10 for its effectiveness because most reviews suggest it works. I would consider a higher mark if third-party testing clearly showed the efficacy of SuperBeets.
Price 7/10
I think the high price point for SuperBeets will stop some people from trying it. A tub that lasts 30 days costs around $40, which is too expensive for a one-time purchase. However, a 90-day money-back guarantee brings up the score for me because you can try it and discover if it works for you.
Brand reputation 9/10
HumanN has a detailed story page on its website that explains its mission of helping people maintain healthy blood pressure. They aim to prevent and reduce heart disease, type 2 diabetes, and heart attacks across the US. I gave them a high mark for their commitment to preventing major health issues.
FAQs
How much beetroot powder should I take per day?
You can take one scoop (around 5g) mixed with 3–5fl oz of water daily. People can consume this dietary supplement at any time of the day, making it easy to fit into your schedule.
What is the taste of SuperBeets?
SuperBeets comes in a natural black cherry flavor and a natural apple flavor. They have a sweet taste that easily mixes with water to give you that hydrating touch. If it doesn't dissolve properly, you might taste some of the chalky powder, so keep mixing to eliminate any lumps.
Where can you buy SuperBeets?
This powder supplement is available on the official HumanN website. You can buy SuperBeets as a one-time purchase or subscribe to save 35% plus free shipping. Other websites selling this dietary product aren't legitimate and could promote false and harmful ingredients.
Who shouldn't use SuperBeets?
You shouldn't use SuperBeets if you already have low blood pressure or are currently on medication that treats the same areas as SuperBeets products.
Final Verdict
Ultimately, I think SuperBeets is worth trying if you have mildly high blood pressure and are not currently on medication. If it isn't effective, you can get a no-questions-asked refund within 90 days of your purchase.
I think most users will find that they have more energy and stamina and more regulated blood flow, leading to lower blood pressure and increased daily satisfaction.
Remember, taking supplements as part of a healthy lifestyle is the best way to control your blood pressure levels. If you're struggling to keep on top of your heart health, blood pressure apps such as Cardi Health offer a convenient solution for providing real-time insights, monitoring your heart, and eating a balanced diet.
Last update:
September 20, 2023
13 min read
991 Views
0 Reviews