Trimtone Review: Does It Actually Help You Lose Weight?
Last update: September 26, 2023
12
525
0
Are you planning to use Trimtone to lose weight? Read my detailed review to find out if it works and make an informed decision.
Sometimes losing weight can become tiresome. Despite your best efforts, you might feel deflated when the weight won't disappear. When you think that exercise and a calorie-restricted diet aren't getting you results, you might consider another strategy to boost your progress.
That's where dietary supplements designed for weight loss come into place. There are several benefits of using these supplements, including repressing your appetite and giving you the energy to power through workouts.
Trimtone is a popular example of such a supplement. The creators of this product claim that it can help women lose weight quickly.
The claims and popularity of Trimtone made me curious, and I decided to examine it thoroughly. In this article, I'll share everything I found about this supplement, including its ingredients, pros, and cons, to help you decide if it's the right option for your weight loss journey.
What Is Trimtone?
Speeds up the fat-burning process
Supports calorie burning to boost fat loss
Learn More
Pros
Boosts fat metabolism

Helps burn body fat

Suppresses appetite

May boost energy levels

Supports healthy blood sugar levels

Natural, clinically-proven ingredients

Easy one-a-day formula

Can be used as a pre-workout supplement

Offers 100-day money-back guarantee
Cons
High amounts of stimulants

Low doses

Not suitable for those who are sensitive to caffeine

Not suitable for vegans and vegetarians
Trimtone is one of the most popular weight loss supplements out there, made of all-natural ingredients. The very first thing that I noticed about this product is that it's specially designed to help women lose weight by stimulating thermogenesis.
It's a bodily process that converts stored fat into energy, which in turn, increases your metabolism and the rate at which your body burns calories, including at rest.
According to the manufacturer, the formulation of this supplement allows the body to burn even the most stubborn body fat, like in your abdominal region.
The company also claims that Trimtone can help you in losing weight by suppressing your appetite, reducing food cravings, and improving exercise performance.
As a medical professional, I can tell you that science backs that claim because of the two main ingredients in the supplement, including caffeine and green tea. However, more research is still needed to fully understand the extent of caffeine's effects on appetite suppression.
Who Is Trimtone For?
As I've mentioned already, the Trimtone fat burner is made for women (over 18 years of age) who want to lose weight and reach their body fitness goals. The ingredients it contains can reduce your appetite and help your body burn fats faster.
However, I must mention that Trimtone is not a magic pill. Just like with any other supplement, you should follow a healthy diet and a well-thought-out exercise plan to achieve the desired results.
While the company says that it's only for women, I couldn't find anything in the formulation information of this product to suggest that it's not suitable for men.
How Long Does It Take for Trimtone to Work?
The official Trimtone website suggests that you can start seeing positive results within a few weeks of use. However, you need to make sure that you follow a healthy diet and exercise routine. Otherwise, you won't be able to experience the desired results.
Another important thing to note is that most supplements for weight loss work differently for different people. I've seen this countless times in my professional career that one supplement that's working for one of my patients doesn't generate the same results for another (or doesn't work at all).
So, it's something that you should keep in mind. Additionally, as recommended by Trimtone's official website, make sure that you follow healthy eating habits and perform exercise that can help you lose weight.
Pro tip: To help you keep track of workout routines and dietary plans, you can use weight loss apps, which can offer personalized recommendations tailored to your goals.
Key Ingredients of Trimtone
It goes without saying that the ingredients in dietary supplements for weight loss determine whether or not they can genuinely help you shed some pounds.
So, let me explain all the main ingredients that Trimtone contains.
#1 Caffeine anhydrous
In my opinion, the most important ingredient in the Trimtone supplement to lose weight is caffeine anhydrous. It's a dehydrated form of caffeine made from the leaves and seeds of the coffee plant.
It encourages your body to burn fat by increasing thermogenesis while boosting energy and alertness and improving exercise performance.
However, I must mention that the effects of caffeine on body weight are still not fully understood. More research is needed to understand the mechanisms this ingredient uses to help you lose weight.
#2 Green coffee extract
Another ingredient in Trimtone is green coffee extract or green coffee bean extract. It contains chlorogenic acid, which may reduce body fat, lower blood lipids, and help control blood glucose.
The green coffee extract also contains caffeine, which can increase calorie burning and deliver energy for daily activities and workouts.
#3 Glucomannan
Glucomannan is a water-soluble dietary fiber that comes from the roots of the Konjac plant. It's commonly used in many fiber supplements because it can contribute to weight reduction. It works like an appetite suppressant as it binds to water and forms a gel, creating a sense of fullness.
While glucomannan is generally considered safe for most people, it can affect your health negatively as well. For example, in some individuals, it can cause excess gas (flatulence), discomfort in the abdomen, and the potential for blockages in the esophagus or lower digestive system.
Although these side effects are not very common, and I haven't observed many people experiencing them, it's still possible for them to occur. One of the best ways to minimize these side effects is to drink plenty of water while taking this supplement because of glucomannan's high water-holding capacity.
#4 Grains of paradise
Grains of paradise is a plant that belongs to the ginger family. Consuming grains of paradise daily increases whole-body energy expenditure by activating brown adipose tissue, which burns calories. It also decreases visceral fat and works to prevent the accumulation of visceral fat.
As I've mentioned earlier, the supplement is suitable for women over 18 years of age, and this ingredient is one of the reasons why. It can lead to irritation of the intestine, stomach, and urinary system if consumed by kids. So, I would recommend you keep everything away from kids that contain grains of paradise.
#5 Green tea extract
Green tea extract is another ingredient in the Trimtone supplement that's known to spark weight loss. It can increase fat oxidation at rest and during exercise, which is the process of breaking down fatty acids. It's also full of potent antioxidants and green tea catechins that may have anti-obesity effects.
A Word From MD
Rosmy Barrios, MD
Medical advisor for Health Reporter
Trimtone is a weight loss supplement for women that can help you in achieving your fitness goals. It contains natural ingredients that can increase the fat-burning process, suppress your appetite, and increase your energy levels.
It's high in caffeine, which can increase fat burning, but excessive consumption of this ingredient can be harmful. So, be extra careful while taking this supplement, especially if you drink coffee. The supplement also contains glucomannan, which can cause abdominal discomfort in some people. If you experience this side effect, stop taking it immediately and seek medical attention.
Additionally, you must understand that Trimtone is still a supplement and can only help you lose weight quickly if combined with a healthy lifestyle. Lastly, don't incorporate it, or any other supplement, into your life without talking to your healthcare provider.
Benefits of Trimtone
Now, I'll explain all the potential benefits that using the Trimtone supplement can bring to the table.
#1 Helps to lose weight
The ingredients that Trimtone contains can actually help you with weight loss. It contains caffeine in a high amount, and from a medical standpoint, I can tell you that it can increase your resting metabolic rate, promote body fat reduction, and enhance exercise performance.
It triggers thermogenesis – the natural production of heat in the body, which works by burning calories. Increasing thermogenesis simultaneously enhances the number of calories you expend.
#2 Can reduce cravings
Another potential benefit of using Trimtone is that it can suppress your appetite and help you manage how much you eat throughout the day. One of the ingredients used to make this supplement is glucomannan, and as I've discussed already, it can keep you satiated for a long period of time.
Keeping your appetite under control will make you less likely to snack and consume unnecessary calories. It will also help mitigate hunger while on a low-calorie diet.
#3 Increases energy levels
You might feel more energetic after using Trimtone because, as a stimulant, caffeine can increase energy levels. Having more energy can support your weight loss journey as you will be more likely to partake in exercise and burn fat and less likely to lay on the sofa.
#4 Can improve focus
Due to the caffeine content, Trimtone might improve cognitive performance and increase your mental focus. Many people rely on drinking coffee in the morning because caffeine increases alertness and wakefulness. If you're one of those people, you might feel more able to complete cognitive tasks.
However, I would recommend you keep your daily caffeine intake in check if you drink coffee and are taking this supplement as well. You don't want to consume more than 400mg of caffeine in a single day as it can lead to several side effects (discussed below).
Cons and Side Effects of Trimtone
Just like any other supplement, Trimtone also comes with its own set of drawbacks. It's my responsibility to explain these cons so that you can make an informed decision.
#1 Contains caffeine
Trimtone contains a lot of caffeine. One daily dose has 120mg of caffeine (approximately one cup of coffee), 100mg of green coffee, and 100mg of green tea – two caffeine-containing ingredients.
So, as I've said earlier, you should be careful while consuming other caffeinated beverages. Make sure that you don't consume more caffeine than what's considered safe on a daily basis.
While caffeine intake can promote weight loss, it also has some nasty side effects. It's a natural stimulant that may trigger anxiety, restlessness, jitters, elevated heart rate, difficulty sleeping, paranoid thoughts, upset stomach, and other gastrointestinal distress.
#2 Not suitable for vegans
Unfortunately, Trimtone uses gelatin capsules, which are made from animal body parts. It makes the supplement off-limits for those following a vegetarian or vegan diet. I believe it's a significant disadvantage of the Trimtone brand, as it doesn't cater to specific and popular dietary needs.
#3 Expensive
The price tag of the Trimtone supplement is on the higher side. It might not be the most expensive dietary product out there, but it can still put a strain on your wallet, especially if you're on a tight budget. It costs $1.66 for a daily dosage, and I don't think it's the kind of money that everyone can afford.
What Do Online Reviews Say About Trimtone?
Whether it's an app related to body fitness or a dietary supplement, I always read online reviews from other users to see what they think about it. It helps me understand what to expect from a product and if it's worth my time and money.
Let's see what the customers online are saying about their Trimtone results.
Jenny seems a satisfied Trimtone user. She experienced weight loss, although minor, and reduced appetite. Another important point she mentioned is that it gives her an energy boost, and I believe it's because of caffeine.
Danielle's review echoes the same message I've talked about a couple of times before. It's not a magic pill, and you need to pair it with a nutritious diet and active lifestyle to see positive results.
Kaila also shares the same thoughts as Danielle. However, she started experiencing side effects after 3 weeks, which is possible and can happen to anyone. That's because supplements can affect individuals differently, and it's important to pay attention to how your body responds when using them.
How Much Does Trimtone Cost?
As compared to other supplements of the same category, Trimtone is a bit more expensive. The company currently offers three different options to choose from.
1 jar of 30 capsules (one-month supply) costs $49.99
2 + 1 jars (60 + 30 capsules) costs $99.99. With this option, you get 30 capsules for free
The last option allows you to get 3 + 2 jars (90 + 60 capsules) for $149.99, which means you get 60 capsules for free. It sounds like a good deal but can only be viable if you're planning to use this supplement for 5 months.
Trimtone vs. Alternatives
Trimtone is undoubtedly a popular weight loss supplement, but it's not the only player in town. There are many other options available in the market to choose from.
I've selected the best ones for you that you can opt for if you're concerned about Trimtone.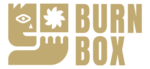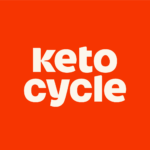 Pros
Provides essential nutrients, vitamins, and microelements
Supports healthy and sustainable weight loss
Source of energy and vitality
Many users have reported successful weight loss
Speeds up ketosis
Alleviates symptoms of keto flu
Suppresses appetite
Curbs hunger pangs
Supports intermittent fasting
Boosts energy levels
Contains essential electrolytes
No fillers or additives
Chocolate and vanilla flavors
Comprehensive formula with multiple benefits
Scientifically-backed ingredients
Comes in pill form, making it super convenient
Contains natural ingredients and extracts
Can boost energy levels
May help reduce cravings and control appetite
Many users have reported great results
Increases focus
Supports the ketogenic diet
Kickstarts ketosis
May increase calorie burning
Improves mental energy Reduces sugar cravings
All-natural ingredients
Increases calorie burning
Increases fat burning
Decreases appetite
Boosts energy
Blood glucose regulation
Natural ingredients
No chemicals or fillers
Cons
A single-time experience can be pricey
Not suitable for vegans
Not suitable for vegans and vegetarians
Only sweet flavors
Results may vary among users
Some users may experience mild side effects
May not be suitable for pregnant or breastfeeding women
May be more expensive compared to other supplements
The effectiveness may vary among individuals
May not be as widely accessible as some other weight loss products
Some users may experience insomnia or restlessness due to caffeine content
Should be used in conjunction with a balanced diet and exercise
Caffeine may cause unwanted side effects
Not much research to support its claims
High caffeine content
Low doses may not be effective
Not suitable for vegans and vegetarians
FAQs
Is Trimtone legit?
Yes, Trimtone is a legitimate brand of fat burners manufactured in the US and the UK. Many customers have tried and tested the product to promote fat burning. There does, however, appear to be little information on the company behind Trimtone.
How to use Trimtone?
You can take Trimtone daily to contribute to a balanced diet and workout regimen. The recommended dose is one capsule each morning, 30 minutes before breakfast. The brand advises that you swallow your capsule with an 8oz glass of water.
How long does it take for Trimtone to work?
How long it takes for Trimtone to work varies from person to person. It is designed for use in conjunction with a good diet and exercise plan. Those that prioritize eating well and getting regular exercise may notice results sooner than those who do not actively increase weight loss efforts. It may take a few weeks to see results.
Where to get Trimtone?
You can buy Trimtone by going to its official website. Once there, you'll see a red BUY NOW button, and clicking on that will lead you to a page where you can place your order after selecting the right option.
How I Tested
While examining Trimtone, I analyzed 4 important factors, including quality, effectiveness, price, and brand reputation, to evaluate this product.
Read on to learn more about this supplement in terms of these factors.
Quality 8/10
Trimtone is undoubtedly a high-quality product. These capsules are made of natural ingredients and come in a nice-looking jar. My only reservation in terms of quality is that there's no information on the official website about the source of the ingredients.
Effectiveness 7/10
While the ingredients that Trimtone contains can actually help you with weight loss, some of them can also lead to side effects. Additionally, the supplement also has a lot of caffeine, which can be harmful to your body if consumed in large amounts.
I must also mention that the supplement might not work at all if you don't eat a healthy diet and work out regularly. It's not a magic solution, and it's designed to aid you in your weight loss journey.
Price 6/10
While the Trimtone's price might be lower than some supplements, it's generally more expensive than your typical weight loss supplement. Paying $49.99 for a 1-month supply might not be sustainable for some people in the long run.
Brand reputation 8/10
Trimtone is considered a safe, all-natural weight loss supplement from a well-known brand. It is GMP-certified, which means the creators adhere to quality standards. It has been in the industry since 1999, which has allowed it to become a reputable brand in the weight loss supplement industry.
Trimtone: The Final Verdict
Trimtone has some good qualities, and it can be beneficial for some people to lose weight. The caffeine content will undoubtedly boost your energy to help you continue your journey.
However, many people prefer less caffeine in their daily weight loss supplements. Remember that there are alternatives that will give you results without the large caffeine hit.
So, if you're concerned about taking the Trimtone supplement, you can choose other options like Leanbean, Capsiplex, VidaSlim, and Lipozene.
Last update:
September 26, 2023
12 min read
525 Views
0 Reviews