Leanbean Review: Is This Diet Pill Doctor-Approved?
Last update: September 4, 2023
16
861
0
Our resident doctor explains whether Leanbean really can help women shift those pesky pounds.
Known for their ability to speed up the fat-burning process, weight loss pills are a popular type of dietary supplement used by both men and women worldwide. Leanbean diet pills claim they can help women burn stubborn body fat, lose weight, and keep it off for good.
But how do you know whether or not this is one of the best fat burners out there? As a healthcare professional, I wanted to put this to the test and see whether I could recommend Leanbean to my patients needing that extra boost on their fat loss journey.
In this Leanbean review, I'll explain what I think about one of the most popular dieting pills on the market. I'll explore the benefits and potential side effects of this fat burner, as well as assess how it stacks up against some other popular dietary supplements.
What Is Leanbean?
Suppresses appetite
Designed to boost weight loss
Works as a fat burner through thermogenesis
Vegan-friendly
One bottle contains 180 pills
Offers a small boost of energy
Learn More
Pros
Boosts your fat metabolism

Contains natural ingredients
Cons
Expensive over the long term

Can contribute to nutrient deficiencies

Creates results that are unsustainable without supplementation

Only available for purchase through the website
Leanbean is a weight loss supplement that contains 12 natural ingredients. Each one is clinically proven to be safe and effective in either boosting metabolism, suppressing appetite, improving energy levels, or supporting gut health.
Glucomannan, the ingredient within the highest dose in this supplement, is well known for its ability to curb food cravings by taking up space in the stomach. As a type of dietary fiber, this is effective for naturally reducing your calorie intake and helping you stick to your weight loss diet.
Ingredients like choline and green coffee extract can also ensure that Leanbean acts as an effective body fat burner.
Why Did I Decide to Review Leanbean?
Sticking to a weight loss diet can be difficult, particularly for those who have busy work schedules, social lives, or kids to look after. As a result, I often see patients who are struggling to shift their pounds and need a small boost to get them started or to maintain their motivation.
Weight loss pills tend to have a bad reputation in the industry, as some have negative side effects, and you may regain the weight once you stop taking them. However, they do act as fat burners and suppress your appetite, which can make the process of losing weight significantly less stressful.
I wanted to test out Leanbean's popular diet pills to see if they could help those patients who are stuck in a yo-yo dieting cycle and, as a result, can never sustain their weight loss results.
How Does Leanbean Work?
As I mentioned before, the Leanbean fat burner contains the recommended dose of 12 unique ingredients that work together to help you lose weight.
For example, ingredients such as the 3 grams of glucomannan expand in the stomach when they come into contact with water. This allows glucomannan to absorb up to 50 times its weight, which keeps you fuller for longer.
Leanbean also uses nutrients such as choline, which is essential for removing cholesterol from the liver and preventing fat buildup. Studies show that taking choline in the correct dose could help you lose weight fast without causing nutrient deficiency or leading to a loss in muscle strength.
Many patients I see blame tiredness for their lack of motivation when it comes to eating a healthy diet and exercising regularly. Luckily, Leanbean works to combat fatigue using B vitamins.
It's recommended to take 2 Leanbean body fat burner tablets 3 times daily, 30 minutes before meals, to ensure proper absorption.
I always tell my patients to take their supplements regularly and consistently to see results. The manufacturers suggest that one should see results within 90 days.
Who should take Leanbean?
Leanbean is designed primarily as a weight loss supplement for women struggling to achieve their health and fitness goals through diet and exercise alone. I'd suggest that it's ideal for women who can't find the motivation to maintain a caloric deficit, which is essential for weight loss.
Although Leanbean was designed as a fat burner for women, I'd also recommend it for men who find the stimulants in these types of products too intense. However, it's important to note that the pill wasn't formulated with men in mind, so it may not work as effectively.
Leanbean Ingredients
Many of Leanbean's key ingredients, like glucomannan and green coffee bean extract, are commonly found in other diet pills I've seen on the market. The addition of zinc and vitamins B6 and B12 makes it helpful in preventing deficiencies in many essential vitamins and minerals.
Below, I've provided a summary of all 12 ingredients within the fat burner, including what I like about each one.
#1 Glucomannan (3,000mg)
Konjac products like glucomannan tend to be a popular ingredient in weight loss and fat-burning supplements since they make you feel fuller for longer. This is because they may help to reduce hunger pangs while fasting and make it easier to resist unnecessary snacking. They also improve the diversity of your gut microbiome, which plays an important role in weight loss.
Although I'm glad to see this ingredient included in Leanbean for its ability to stabilize blood glucose and reduce body weight, some clinical trials show that these results are not consistent for participants who are moderately obese.
#2 Choline (82.5mg)
Choline is a natural nutrient that is both synthesized and metabolized in the liver. Like glucomannan, it is another popular and effective additive to weight loss supplements that I like to see. This is because it has been shown to boost fat metabolism, making it easier to burn through excess body fat.
#3 Chromium picolinate (35mcg)
As a form of the mineral chromium typically found in supplements, chromium picolinate is effective at regulating blood sugar levels. I often emphasize the importance of stable blood sugar levels for patients who struggle with binge eating, as having stable levels is essential for curbing cravings, limiting calorie intake, and supporting healthier eating habits.
#4 Vitamins B6 and B12 (1.7mg and 2.4mcg)
Both vitamins B6 and B12 are useful in supporting overall vitality, helping support healthy nerve function, and regulating blood sugar levels. Vitamin B12 deficiencies are known to contribute to anemia, which is common in many female patients I see. This condition can cause fatigue and lethargy, which makes weight loss even more difficult.
#5 Chloride (10mg)
Chloride is another mineral that is important in creating and sustaining overall balance within the body, most importantly when it comes to balancing body fluids.
I'm glad to see it included in this blend because it supports stomach health by boosting the production of digestive juices, aiding in proper food digestion, and promoting overall gut health.
#6 Zinc (11mg)
With 17% of the world's population being zinc deficient, it's essential that we get our daily dose of this mineral through supplementation. Zinc is a wonder mineral in the world of weight loss, as it helps process fats and carbs more efficiently while suppressing the inflammation and oxidative stress that can lead to weight gain.
Studies show that taking zinc is effective in reducing appetite for those with obesity when combined with a restricted calorie diet.
#7 Green coffee bean extract (50mg)
Green coffee bean extract is a product created from regular coffee beans before they undergo the roasting process. Because of this, the beans are higher in antioxidants that help regulate blood sugar levels and, most importantly, boost fat metabolism.
By reducing carbohydrate absorption, they also lower insulin spikes, which is another important factor in appetite regulation and weight loss.
#8 Turmeric (50mg)
Turmeric is an alternative to caffeine anhydrous, a common additive in other fat burners for men.
The active ingredient in turmeric, curcumin, has multiple studies proving its efficacy in managing metabolism and reducing muscle soreness post-workout. This makes it great for any of my patients who are living an active lifestyle and hoping to lose weight through cardio and strength training.
#9 Garcinia cambogia (100mg)
Garcinia cambogia is a fruit widely marketed as a weight loss supplement since studies show that it helps reduce body fat, even without being combined with exercise. This is because it has appetite-suppressing qualities that help users naturally consume fewer calories, although the same study I mentioned above indicates that these effects may only be short-term.
Another benefit of garcinia cambogia is that it is safe for anyone with diabetes, making this supplement suitable for a wide range of my patients.
#10 Acai berry (20mg)
Acai berries are a superfruit best known for being rich in antioxidants, which help protect against diabetes, cancer, and heart disease. They also contain a range of minerals, including zinc, iron, copper, and potassium, meaning you're less likely to develop a nutrient deficiency when taking Leanbean pills.
However, acai is likely an ingredient in this blend because of its potential to reduce blood glucose levels, which helps curb food cravings.
#11 Piperine (5mg)
Also known as black pepper extract, piperine effectively improves the absorption of other minerals and nutrients in the body. This includes ingredients included in Leanbean, such as curcumin, which increases their effectiveness.
One of the biggest benefits of piperine is that it may help prevent high blood sugar and improve insulin sensitivity, which are both important for regulating appetite and weight loss.
Leanbean Benefits From a Doctor's Perspective
While taking a closer look at Leanbean's ingredients, I noted a wide range of benefits for women looking to lose weight. Keep reading to see my thoughts.
#1 You will lose weight much more easily
Food cravings that lead to late-night snacking are often a hurdle for many of my female patients trying to lose weight. However, the high glucomannan content in the Leanbean fat burner may provide a useful solution. This ingredient makes the pills an effective appetite suppressant since it absorbs water in your stomach and helps to keep you feeling fuller for longer.
Weight loss supplements that improve fat metabolism help to address the root problem of increased weight gain, and when taken long enough, should support you in reaching and sustaining a healthy body weight.
#2 You will have more energy
In addition to being full of ingredients that help users lose weight, Leanbean has ingredients that support healthy levels of many nutrients essential for optimal health and energy, including zinc, chloride, and vitamins B6 and B12.
Leanbean supplements also increase fat metabolism. This means that users can also expect to feel more energized since their body will be converting their food into energy instead of storing it as fat.
#3 Your focus will improve
When you're going through the weight loss process, you may find that the drop in calories leaves you feeling hungry for a while, making it difficult to concentrate at work or on your studies. By keeping you full, taking Leanbean means you're less likely to be distracted by hunger pangs, improving your concentration.
Plus, the two energy-boosting B vitamins included in this supplement will relieve your fatigue, so you'll feel ready to focus and take on the day.
#4 You will feel fuller for longer
As I previously mentioned, the addition of the fiber glucomannan helps Leanbean work well as an appetite suppressant by filling your stomach up for longer. This means you'll be less likely to encounter hunger pangs and cravings for sugary or fatty foods, both of which can contribute to weight gain and sabotage your efforts.
#5 Clinically proven dose of glucomannan
I often see supplements with a range of scientifically-backed ingredients, which makes them appear effective. However, manufacturers sometimes fail to include them in clinically-proven doses, meaning they won't necessarily help users lose weight.
I was pleased to see that Leanbean contains 3 grams of glucomannan. To obtain the claimed effect, research indicates that at least 3g of glucomannan should be consumed in 3 doses per day before meals, which Leanbean manufacturers recommend.
What Are the Downsides of Leanbean?
Despite the benefits, there are some downsides you should consider before buying Leanbean. I've explored these in detail below to help you make an informed decision about the supplement.
#1 Effectiveness can vary
As with any dietary supplement, results are likely to vary from person to person due to differences in our genes, body mass indexes (BMI), and lifestyles, just to name a few factors. It's also important to remember that Leanbean is only intended to supplement a consistent diet and exercise plan.
This means that Leanbean may not work for all my patients, especially as the formula is designed specifically for women only. However, if you do find that it doesn't work for you in 90 days, you can benefit from a full refund.
#2 More expensive compared to other supplements
High-quality dietary supplements tend to be expensive, and Leanbean is no exception. At $59.99 for a 30-day supply, Leanbean is out of budget for most of my patients. However, their complete bundle provides a 3-month supply plus one free bottle, as well as free shipping and a downloadable workout guide and meal plan.
Along with the money-back guarantee, this is much better value than purchasing a single bottle.
#3 Might lead to unrealistic expectations
As I already mentioned, supplements should not replace a healthy diet and consistent exercise routine. However, with the Leanbean weight loss supplement, you may fall into the trap of complacency and begin relying solely on these pills to see results.
This can lead to you developing unrealistic expectations of rapid weight loss and may cause you to become disheartened on your journey toward a balanced lifestyle.
Possible Side Effects of Leanbean
Before taking Leanbean or any other fat burners, it's important that you understand the risks of this kind of supplementation.
Although many of the ingredients in Leanbean have undergone clinical trials proving that they are generally safe, there are still possible minor side effects that I should draw your attention to as a healthcare professional. This includes:
Nausea
Bloating
Headaches
Restlessness and insomnia
If you experience any side effects for more than a week, stop supplementation and consider speaking to a healthcare professional.
How to Get the Best Results With Leanbean Weight Loss Pills
For best results, it's recommended to take 2 Leanbean capsules with a large glass of water 3 times a day, ideally 30 minutes before breakfast, lunch, and dinner. I recommend taking supplements on an empty stomach as this helps with absorption and ensures the nutrients aren't damaged by the harsh acidic conditions of your stomach.
Along with taking the pills consistently, it's also important to make other healthy lifestyle changes if you're hoping to lose weight. The most important one is ensuring you're in a caloric deficit, where your body burns more calories than you consume.
You should also integrate regular exercise into your routine, whether you prefer cardio exercises like cycling and running for weight loss or strength training in the gym. If you're unsure where to start, I'd recommend downloading a weight loss app, which will provide you with the advice and guidance you need to achieve your health and fitness goals.
How Much Does Leanbean Cost?
Some customer testimonials on the Leanbean website suggested that users noticed fewer food cravings and a change in their body shape after just 10 days. However, manufacturers suggest that you should purchase a 90-day supply of Leanbean to see noticeable fat loss results, which means you may benefit from purchasing the complete bundle.
As I mentioned earlier, this bundle contains 4 bottles of diet pills, including one free, along with a free workout guide, meal plan, and free shipping for $189.97. Here's a cost breakdown of all the options Leanbean has to offer, along with this discounted option.
| | |
| --- | --- |
| Options | Price |
| 30-day supply | $59.99 |
| 60-day supply | $119.98 |
| The complete bundle | $189.97 |
Comparison Table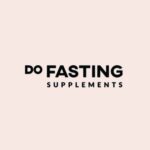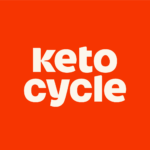 Pros
Free US shipping
Suppresses food cravings
Supports healthy lifestyle changes
Natural ingredients
Rejuvenates the skin
Boosts fat loss without exercise
Natural ingredients
No added sugar
Boosts energy levels
Helps to burn fat
Free worldwide shipping
14-day money-back guarantee
Natural ingredients
Stimulant-free
Boosts fat loss
Increases metabolism for weight loss
Cons
Only two flavors
App and supplement combo can be expensive
Expensive
Possible side effects
Delayed results
Return policy only available for bulk purchases
FAQs
What is the recommended dose of Leanbean?
The recommended dosage of Leanbean is 2 pills taken with 8fl oz of water 3 times daily, 30 minutes before meals.
Is Leanbean safe?
All of the ingredients in Leanbean weight loss supplements are safe for human consumption. Many have also undergone clinical trials that support both their efficacy and safety.
Where can I buy Leanbean pills?
You can only purchase Leanbean through their official website. Dupes are sold on Amazon, though there is no way to verify their legitimacy. If you order through Amazon, you also won't be entitled to their 90-day money-back return policy when ordering through a third party.
How to take Leanbean weight loss pills?
You should always take Leanbean pills with a glass of water to ensure you can swallow them properly. They should be taken 30 minutes before breakfast, lunch, and dinner to make sure they're absorbed efficiently, too.
Does Leanbean work?
As one of the most popular fat burners, Leanbean makes the weight loss process more manageable thanks to its appetite-suppressing ingredients. However, not everyone who takes Leanbean can expect to lose weight. Even those who do experience results often require up to 3 months of consistent supplementation before they notice any substantial changes.
How I Tested and Reviewed Leanbean
When evaluating any supplement, I always follow a clear set of criteria that helps me assess the effectiveness, quality and safety of the product. Here are the 4 categories I tested Leanbean against, along with my overall verdict.
Quality 8/10
Overall, Leanbean is full of ingredients that I would want to see in a supplement designed to help users lose weight. This includes glucomannan, choline, and several vitamins and minerals that work to suppress your appetite and support your overall health.
Most of the ingredients are clinically proven safe and effective, and I'm happy to confirm that they have little to no adverse side effects.
Effectiveness 8/10
The supplement includes many scientifically-backed ingredients that I can confirm are effective for fat loss. However, in a few customer reviews, other users either didn't note any changes or found that it took months before seeing a significant difference.
Therefore, I'd recommend taking advantage of the 90-day money-back guarantee and thoroughly testing the product by taking the advised daily dosage before deciding whether it works for your specific needs.
Price 7/10
At close to $60 a bottle, I found Leanbean to be on the higher end of the spectrum for weight loss supplement prices. For that reason, long-term supplementation could end up being pricey, which could put off many of my patients who are on a budget.
Brand reputation 9/10
Overall, Leanbean appears to be a legitimate site, and I came across many positive testimonials.
Still, there are some cases where customers have had problems getting in touch with customer support, experienced delays receiving their product, or didn't receive the refund they were entitled to, although I experienced none of these problems when ordering a bottle to review.
Conclusion
Overall, I'd recommend Leanbean as a supplement that can help suppress your appetite, boost your metabolism, and increase your energy levels. The pills contain many promising ingredients that give them the potential to be ideal for supporting your weight loss journey.
However, as I've mentioned throughout this review, they shouldn't be a long-term solution for losing weight but should simply work as a way to kickstart your journey toward healthier living. If you're unsure of whether this is the right product for you, I'd suggest comparing it with a range of other weight loss supplements before making a purchase.
Before trying any new supplement or medication, it's also important to consult your doctor, who can advise you personally on any benefits and side effects that you should consider first.
Last update:
September 4, 2023
16 min read
861 Views
0 Reviews