Burnbox Review: A Doctor's Take on This Fat Loss Supplement
Last update: November 3, 2023
12
1006
3
Can the Burnbox supplements help you lose weight during intermittent fasting?
The modern world puts constant stress on our mental and physical health. Sickness, weight gain, and inflammation are often symptoms of this. It is here that intermittent fasting comes into play.
Intermittent fasting is now a common eating practice. And some people are even pushing the envelope by forgoing food for several days at a time.
Though these extended fasts have plenty of benefits, as you can imagine, they're not easy. For that reason, health and wellness brands have started brainstorming programs to help people follow through with their schedules, including Burnbox.
As a medical professional, I wanted to investigate Burnbox further because I've come across different weight loss, fat loss, and fasting supplements before, many of them promising miracles without any real backing. This supplement could be the answer to helping those with high cholesterol and obesity.
In my review, we'll talk about Burnbox, a new health protocol that helps you lose weight, rejuvenate your body, and change your relationship with food in the long run.
What Is BurnBox?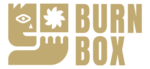 Products are designed to move the body into ketosis (fat-burning mode)
Makes extended fasts more accessible to beginners
Helps to decrease the risk of nutrient deficiencies during extended fasts
Start Burnbox Quiz
Includes the products needed to upgrade from a 3–5-day fast with no extra charge

The ultimate experience, which includes enough products for 4 separate fasts, is heavily discounted

Comes with unique add-ons to support your fasting journey

Supplements are designed to enhance energy levels while fasting
Isn't vegan-friendly because of bone broth

One-time experience isn't the most budget-friendly ($149.99)
Burnbox is a new health protocol that will help you lose weight, rejuvenate your body, and change your relationship with food – all in one box. The program promises to guide you through a 3-day prolonged fast and then safely transition you back into your daily routine.
Supplements in this all-in-one box offer numerous benefits, including suppressing your appetite, enhancing ketosis, and supplying the body with all its necessary nutrients. They also provide a guidebook to help you get started if you need help transitioning to longer fasts.
This product is designed to make 3–5-day extended fasts as easy as possible. Many other fasting supplements aim only to stifle hunger. But Burnbox is different in that it is chock-full of essential vitamins and minerals, making it perfect for my patients who have high cholesterol or obesity.
It provides you with a combination of mineral and electrolyte powders, vitamins, psyllium husk powder, and bone broth in precise quantities. These foods in the amounts included are tailored to give you the nutrition your body craves during an extended fast.
Because of this, my patients can move through their 3-day fasts with energy and an enhanced sense of vitality. They will also be motivated to undertake more regular fasts, helping them take full advantage of the benefits of doing so.
Who Is Burnbox for?
Burnbox is for anyone wanting to make the transition into longer fasts. These supplements are perfect for my patients who need support to transition to longer fasts. Anyone who has heard about the health – and weight loss – benefits of extended fasts can also try them.
Either way, Burnbox can provide you with the tools and support you need to successfully undergo a 3–5-day fast and come out feeling better.
How I Chose Burnbox and How to Get Started
I chose Burnbox because I wanted to give my patients effective supplements to support their weight loss goals and needs. Anyone with experience undergoing longer fasts can attest that they're not easy, so having supplements and gut-boosting products like broth powder can mitigate the episodes of fatigue and intense hunger that accompany long-term fasts.
Burnbox can give you the tools to start your extended fasting journey – from setting you up with the ideal supplements to providing necessary fasting information.
To learn more about Burnbox, I signed up to complete the quiz. I was surprised to find that this was an interactive quiz with hypothetical questions surrounding your journey on a remote island. Your answers will determine whether you're ready to start intermittent fasting with Burnbox.
After entering my height, weight, and age, the website told me I was 92% ready to start my intermittent fasting journey.
Judging by the results, I would receive a 3-day fast Burnbox. I only ordered and received the box because I wanted to see what was included. I think the results would be the same for anyone looking to fast, but the interactive quiz makes this product more engaging.
What Can You Find in Burnbox?
Interested to find out what tools Burnbox provides its users with to assist them on their fasting journey, I took a deeper dive into their unique ingredients.
#1 Electrolytes/minerals
Only certain vitamins are fast-friendly. But with Burnbox, you know that the fasting supplements are curated not to break your fast due to the low number of calories.
They also provide several benefits that will help make extended fasting more accessible. For example, calcium, magnesium, and potassium are electrolytes that will maintain hydration and prevent fatigue.
Most importantly, the balance catalyst powder can help satiate hunger pangs. Especially salt, which is a go-to for many people undertaking extended fasts. They can also ensure you do not become dehydrated during your fast and help you avoid muscle cramping and headaches.
#2 Psyllium husk capsules or powder
Psyllium husk powder provides many health benefits, whether you're fasting or not. It can act as a brush, removing cholesterol from the digestive system and effectively reducing LDL cholesterol levels.
I usually recommend my patients eat more fiber-rich foods and take supplements that contain psyllium husk, as it's one of the best ingredients for weight loss and heart health.
During a fast, taking psyllium husk powder can help with appetite suppression and improve digestive health, helping you feel your best when the fast is over.
#3 Vitamin B complex
B-complex vitamins contain vitamins B1, B2, B3, B5, B6, B7, B9, and B12.
The goal of taking vitamins while fasting is to support the healthy functioning of the body. Since a B-complex vitamin can support everything from cell health to brain function, supplementation is a great idea.
Some of my patients can also benefit from taking vitamin B. Studies show that this vitamin may boost the metabolic rate, which is helpful for those who seek weight loss. My patients can lose stubborn fat without the risk of damaging their metabolism.
#4 Broth powder
There's some controversy when it comes to drinking bone broth on a fast. But during extended fasts, the perks are undeniable. Consuming a small amount of this soup-like beverage can give you the energy you need.
Not only can it make fasting feel easier, but the fat vs. calorie content in the Burnbox broth powder can help boost the benefits of ketosis. Getting into ketosis can be difficult, but your body's fat-burning potential is greatly enhanced once in.
For my patients, they can safely consume bone broth to reduce their cholesterol. This is because the collagen in bone broth relieves artery stiffness and increases good cholesterol in the body. Bone broth is also convenient because you can mix the powder with water and consume it straight away.
#5 Reusable water bottle
The reusable water bottle included in the Burnbox bundle is perfect for dissolving your electrolyte and psyllium husk powders. I was surprised to find this bottle when I received the package, but it's useful for people who aren't used to drinking much water or carrying a bottle with them.
It can help push you to drink a gallon of water a day – a must for when you're fasting. When my patients are losing weight, they usually complain about intense hunger. However, drinking plenty of water has reduced their cravings to the point they're no longer uncomfortable.
#6 Tape measure
There's nothing like measuring the inches melting off your body to keep you committed to your fasting journey. When combined with progress photos, the tape measure can give you tangible evidence that your hard work is paying off.
This is a smart bonus that could encourage my patients to achieve their goals.
How Do Burnbox Supplements Work? 5 Main Benefits
Still not sure about the benefits of taking Burnbox during your next extended fast? Here are a few of the perks of Burnbox that you definitely won't want to miss out on.
#1 Helps you reach the highest autophagy point
Autophagy is a process in which the body breaks down or reuses worn-out parts of the cell. It's a natural cleansing process that helps the body run more efficiently. This process also shows potential in disease prevention, especially for conditions such as heart disease, dementia, and arthritis.
Unfortunately, not many take advantage of autophagy because it starts only when the body is stressed or deprived of nutrients. One of the unique benefits of doing extended fasts using Burnbox is taking advantage of this process. For my patients with high cholesterol or blood pressure, they can enter autophagy to eliminate plaque buildup in their arteries.
#2 Promotes fat loss
When fasting, you naturally fall into a daily calorie deficit, which is one of the best ways to lose weight. Besides that, the vitamins and bone broth included in Burnbox are set to enhance the body's fat-burning state, also known as ketosis.
Many people come to me with problems regarding their weight loss plateaus, as they've either reduced their calories too fast or are still eating too many to enter the ketosis state. Therefore, Burnbox is perfect for those patients who want to burn fat during ketosis and feel healthy again.
#3 Brings you back safely after fasting
As if fasting wasn't hard enough, it's also normal to experience low energy levels and irritation post-fast. Taking Burnbox can provide the body with all the nutrients you need to feel better during your fast and recover more easily afterward, such as electrolytes, vitamin B12, and dietary fiber.
Many people don't know how to end their fasting window safely, so this guidance is a useful benefit of Burnbox.
#4 Helps with food cravings
After around the 24-hour mark of an extended fast, it's normal for the body to adjust and for you to experience fewer hunger pangs. But getting through those first 24 hours can be challenging if you're a beginner.
Psyllium husk powder included in the Burnbox set is one of the most popular supplements for extended fasts. When taken with water, it expands to make you feel more satiated and reduce cravings throughout the day.
Patients who struggle with cutting out junk food due to hunger can use Burnbox to balance their diet.
#5 Regulates cholesterol and blood sugar levels
Fasts of any length are proven to decrease LDL cholesterol levels – also known as bad cholesterol. Fasting can also impact the body's response to insulin, positively affecting blood sugar regulation. This is something I want to give to my patients who have high blood pressure or cholesterol.
The psyllium husk and bone broth powder included in Burnbox enhance the body's natural response to fasting, helping you take advantage of even more fasting benefits.
Downsides of Burnbox
During my research into Burnbox, I found some disadvantages that users should consider before buying it.
#1 It may not be suitable for everyone
Intermittent fasting is not meant for everyone. I would not offer Burnbox to patients with type 1 diabetes or breastfeeding and pregnant women. The same goes for those with a history of disordered eating or eating disorders.
People under the age of 18 should also stay away from fasting because their bodies are still developing.
#2 It may have negative side effects
As a medical professional, I understand that not eating solid food for three days can have some potential side effects. Some may include headaches, poor bowel movement, fatigue, mood changes, and sleep disturbances.
You should consider these side effects before trying Burnbox. If you have high cholesterol or are struggling to lose weight, consult with your doctor.
What Is the Price of Burnbox?
A single Burnbox will cost $179, and a yearly subscription costs $279, but you get one box with three refills and a mysterious item. Buying this box within 15 minutes of completing the quiz will earn you a 60% discount.
On their website, they state that trying a 3-day fast four times a year is most beneficial. If you don't like your results, there is also a 30-day money-back guarantee.
Burnbox vs. The Alternatives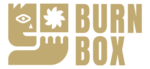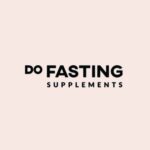 Brand
Burnbox
DoFasting
Nuut Daily Balance
Pros
Comes with all the ingredients you need to complete an extended fast safely
Will still have energy for day-to-day life while fasting
Only have to do four fasts a year to see results
Provides the body with nutrition while also making extended fasts easier
Extremely simple ingredient list
Boosts metabolism
Boosts energy during and post-fast
Enhances digestive health
Easy daily boost of nutrition
High protein content
Cons
A single experience can be expensive
Only one flavor to choose from
Supplement fights hunger cravings but provides limited nutritional value
Only useful for shorter intermittent fasting lengths
Shortest plan they offer is 14 days
How I Tested Burnbox Supplements
I prefer to review products before offering them to my patients. It's better to give them an honest overview of everything that is out there in the market for weight loss.
Below, I have considered some factors when testing Burnbox.
Quality
When it comes to weight loss products, you want to make sure you're investing in something that can not only provide you results but will do so safely and effectively. High-quality ingredients, such as the ones in Burnbox, should be a top priority for any supplement you consider putting in your body. I will only give my patients something that is completely safe.
Effectiveness
If a product doesn't work, there is no point in using it. This is something I take seriously when recommending my patients new supplements. I want them to have success in lowering their cholesterol and losing stubborn weight.
Burnbox uses methods that are known to encourage weight loss, such as fasting, that will help anyone achieve their goals.
Price
When it comes to price, the cheapest option isn't necessarily the best. Instead, I look for a product that provides the most value relative to its cost. So, the price of health products is something me and my medical team consider. You will also receive expert fasting tips that could make your life easier.
Brand reputation
Before offering products to my patients, I will always do research on the brand. Purchasing products from a reputable company could be the difference between getting swindled out of your hard-earned money and not. Judging by the customer reviews, Burnbox is a supportive brand that cares about your intermittent fasting journey.
A Word From Our MD

Donika Vata, MD
Medical advisor for Health Reporter
Supplements are a great way to get more nutrients into your diet. Taking them throughout the day can fuel your body during a fast.
A common side-effect of taking supplements on an empty stomach is nausea or discomfort that subsides after an hour. You may also experience constipation due to the lack of meals. To treat this, drink plenty of water.
B-complex vitamins, in particular, are known for being hard on the stomach. So when you first begin supplementation, don't be alarmed if your stomach feels upset after taking them. Generally, these symptoms will subside after your body adjusts.
To avoid this after-effect, you can try breaking the vitamin into smaller amounts and parceling them throughout the day. If that doesn't help, try taking the vitamin right before or right after your fast, so you can enjoy all the benefits with no downsides.
FAQs
Where can I buy Burnbox?
You can only purchase Burnbox through the official Burnbox website. Beware of other sites selling Burnbox merchandise, as the quality cannot be guaranteed.
Is Burnbox legit?
Yes, Burnbox is legit for weight loss and intermittent fasting. It contains safe ingredients to help you transition into the ketosis state.
Is Burnbox vegan-friendly?
All Burnbox products are vegan-friendly, with the exception of the bone broth, which can be excluded from the fast without any repercussions.
Conclusion: Is Burnbox Doctor Approved?
Doing extended fasts isn't easy, but the benefits are undeniable. I can safely say that Burnbox is suitable for a community of people who want to fast to lose weight. My patients with high cholesterol and blood pressure can also try this box to improve their long-term heart health.
If you want to break into the world of fasting or are struggling to make it through 3-day fasts with the energy you need for the day, Burnbox can help. I should also note that anyone with a medical condition should speak to their doctor before trying this product.
Last update:
November 3, 2023
12 min read
1006 Views
3 Reviews
${TOCSections.eq(0).find('a').text()}