ProLon Review: Is It Better Than Fasting?
Last update: September 20, 2023
13
64
0
Does ProLon have the power to make a 5-day fast a breeze even for those new to fasting? Keep reading to find out.
In an era where health-conscious individuals seek innovative ways to optimize their well-being, the ProLon fasting-mimicking diet has emerged as a compelling option.
Promising a range of benefits, from helping users lose weight to rejuvenating their cells to prevent disease and reverse the signs of aging, ProLon has captured the attention of many.
But as with any dietary product, there are always pros and cons to its usage.
In this review, I delve into what ProLon is, explore its touted benefits, and address potential drawbacks, aiming to provide you with a clear understanding of this unique fasting regimen and help you make informed choices about your health.
What Is ProLon?
Foods made with specific macronutrient ratios
Predominantly plant-based diet made with natural ingredients
Prevents adverse side effects related to prolonged fasting
Induces a cellular rejuvenation process known as autophagy
Clinically proven to support weight loss
Learn More
Pros
Easier to complete than traditional water fast

Simple enough to be used by beginners

Free shipping within the US

Provides benefits in as little as 5 days

Created by experts in the field of fasting

Clinically proven to improve overall metabolic health
Cons
The kit offers limited food variety

The price is far higher than regular groceries

Calorie restriction can be difficult for some users
Developed by Dr. Valter Longo of Southern California University, ProLon is a brand that creates products specifically for something called a "Fasting Mimicking Diet" (FMD), and their 5-day fast kit is the product I will be reviewing.
Unlike other fasting supplements, which mainly aim to suppress the appetite, ProLon is designed to carry users more comfortably and easily through a 5-day diet that biologically mimics the effects of fasting.
The biggest difference between Dr. Longo's diet and traditional water fasting is that participants are still allowed to eat certain foods.
These foods are carefully selected and help prevent the negative side effects of fasting. More importantly, the option to eat makes ProLon's 5-day fast-mimicking diet less intimidating than a traditional fast, which requires not eating at all.
Not up for a 5-day fast? That's okay, too. ProLon offers other products for individuals following an intermittent fasting diet, like a fast bar and fast shake, and also offers a Reset 1-Day Kit for anyone interested in starting with a single-day fast.
How Does ProLon Work?
ProLon uses a combination of fasting-related elements, such as decreased calorie and carbohydrate intake, to bypass the nutrient-sensing pathways of the cells.
This allows users to remain in a fasted state while still providing the body with much-needed nutrients throughout their multi-day fast.
Although fasting has many health-related benefits, such as potential weight loss, improved insulin sensitivity, changes in cholesterol levels, and reduced inflammation, the biggest benefit of fasting, in my opinion, is autophagy.
Simply put, autophagy is a recycling of old and broken components within the cell. In a food-rich state, the body uses abundant energy to fuel even "junk" parts of a cell that are no longer necessary.
However, when deprived of nutrients, the body begins a natural cleaning-out process that helps us operate more efficiently post-fast.
Scientists are also now looking into the effect that autophagy can play in the prevention of diseases like cancer, neurodegeneration, and heart disease.
Does ProLon Really Work?
ProLon was created by university-trained doctors and researchers who are at the forefront of fasting technology.
It has also been clinically evaluated regarding its benefits related to aging, diabetes, cancer, and heart disease.
In these trials, following the 5-day fasting regimen for the recommended period of 5 days, followed by a 25-day reintroduction of regular eating habits, showed measurable benefits with no adverse side effects.
It's also worth mentioning that participants who were at the highest risk for disease experienced more positive effects than healthy individuals.
Code: FALLFASTING | Save 15% site-wide | Until September 30th
What's in the ProLon Fasting Kit?
If you decide to do a 5-day fast using ProLon's fasting kit, you will receive a large box that includes 5 smaller boxes – one for each day's meals.
An example of one day's worth of eating is as follows:
Nut-based L-bar x2
Kale crackers
Olives with sea salt
Choco crisp L-bar
NR-1 supplements x2
L-drink x2
Tomato soup
Minestrone soup
Herbal tea (spearmint or spearmint and lemon) x2
You also have the option to drink 1 cup of black tea with no sweetener each day.
Although these are not necessarily the most common fasting foods, below I'll give a breakdown of each of the foods included in the boxes:
#1 Soups
Minestrone soup is always served for dinner. But for lunch each day, expect to have one of the following:
Tomato soup
Mushroom soup
Vegetable soup
Minestrone soup
Minestrone and quinoa soup
#2 Nut bars
Breakfast always includes a nut-based L-bar, and for three out of five dinners, expect a choco crisp L-bar for dessert.
#3 Supplements
NR-1 supplements are eaten every day at lunch. These supplements are packed with a ton of essential vitamins and minerals, including:
Vitamin A
Vitamin C
Vitamin D
Vitamin E
Vitamin K
Thiamin
Riboflavin
Niacin
Vitamin B6
Folic acid
Vitamin B12
Biotin 15
Pantothenic acid
Calcium
Iron
Phosphorous
Iodine
Magnesium
Zinc
Selenium
Copper
Manganese
Chromium
Molybdenum
L-Nutra Power Blend (beetroot, spinach leaf, tomato fruit, carrot root, collards leaf, kale leaf)
This blend provides many of the vitamins and minerals it needs to perform optimally and helps users feel their best throughout their fasting duration.
#4 Snacks
If you're looking for an afternoon snack, you won't find a ton of variety with the ProLon diet since the foods are meant to be calorie-rich and low in carbohydrates.
Each day, you will have the option of eating either kale crackers or a packet of olives with lunch.
#5 L-drink
Don't get too excited. Although the name may make it sound like you're in for a milkshake, the L-drink is simply a capsule containing an omega-3 fatty acid called algal oil.
It is a natural source of healthy fats designed to give users a much-needed energy boost throughout their 5-day fast.
#6 Teas
Each morning is started with either a spearmint or spearmint and lemon herbal tea. As mentioned above, users can also drink one black tea each day if desired.
Expert's Comment
Rosmy Barrios, MD
Medical advisor for Health Reporter
Intermittent fasting can offer potential health benefits, including weight loss and the prevention of certain diseases, and there are plenty of products and apps that can help you easily maintain this eating style.
However, prolonged fasting, like ProLon's 5-day diet, may not be suitable for everyone.
Individuals with certain medical conditions, pregnant or nursing women, and those with a history of eating disorders should exercise caution and consult a healthcare professional before attempting this diet.
What I Liked
After scouring the internet for first-hand reviews of ProLon's products and diving into the research behind the benefits of the fasting-mimicking diet, I definitely liked what I saw.
These four factors, in particular, stand out as the most attractive benefits of the diet.
#1 Activates autophagy
As briefly discussed, autophagy is a natural cellular process that only takes place when the body is deprived of nutrients.
It is something that has historically played a critical role in maintaining the health and homeostasis of our cells and overall well-being. But because we live in such a food-rich world, most of us never have the opportunity to experience the benefits of autophagy, which are many.
Most notably, the triggering of autophagy aids the body in removing old and damaged cell parts, including viruses that are hiding within the cells. Autophagy is also showing promise in reversing the signs of aging and preventing cancer-causing tissue damage.
Since autophagy kicks in anywhere from 24 to 48 hours after depriving yourself of food – far longer than most people are comfortable going without a snack – the ProLon diet offers people who wouldn't regularly experience autophagy the opportunity to take advantage of its miraculous benefits.
#2 Easy to follow
Another benefit of following the ProLon 5-day fasting-mimicking diet is that it takes the guesswork out of fasting.
While it's advisable to carry out the fasting plan with a doctor's guidance, particularly if you have an enduring health condition, those following this protocol can feel more confident about both their safety and their results during their 5-day fast.
Along with suggesting dedicated eating windows, ProLon even goes as far as to provide boxes containing the food for each day of the fast. Therefore, it's difficult to imagine users experiencing any confusion surrounding what to eat and when.
#3 Scientifically proven to work
Unlike other programs that rely on user reports to prove their effectiveness, the ProLon diet has been proven effective through clinical trials conducted by the University of Southern California.
Through these trials, positive changes in each participant's biomarkers related to overall metabolic health, aging, and age-related diseases were experienced, with the most measurable results seen in those most at risk for disease.
#4 Short and sweet
Unlike other diets requiring months of adherence and a complete overhaul of your eating habits to produce results, I appreciate that the ProLon fasting diet only lasts for 5 days.
Completing the entire protocol, which requires only three consecutive months of one 5-day fast per month, involves changing your eating habits for a very manageable total of 15 days.
Despite the fact that those 15 days require eating very small portions of food, which is an undeniable challenge, I still feel this smaller time window greatly enhances accessibility to the benefits of fasting for those who aren't ready for a total lifestyle change.
ProLon Cons and Side Effects
In addition to posing many possible pros, there are certain drawbacks to the ProLon fasting-mimicking diet that may prevent it from being the right choice for you.
#1 More expensive than groceries
For a diet that doesn't involve much eating, there's no denying that the ProLon fasting kit is on the expensive side.
Coming in at $190 for 5 day's worth of food, the ProLon diet costs 3–4 times more than the average grocery bill for a single person living in the US. And while the results of the diet are worth the investment, the price is outside what some people can afford to spend on food.
#2 Calorie restriction can leave you feeling hungry and tired
Don't let the fact that you're allowed to eat light meals fool you into thinking you won't be consistently hungry throughout the 5 days.
Following any kind of low-calorie diet can leave you feeling both hungry and fatigued, though many users report experiencing an increase in energy and a decrease in hunger toward day 4 of the ProLon diet.
I am someone who has experience in the world of fasting, undergoing regular intermittent fasting, juice fasts, and extended water fasts up to 48 hours (which I enlist the help of a fasting app to complete).
That being said, I can attest to the fact that, surprisingly, juice fasting leaves me feeling hungrier than fasts in which I only drink water, and some people report having a similar experience on the ProLon diet.
#3 Extra effort is required to sustain results
From what I've seen, all of the benefits that ProLon claims to offer are verifiable. That being said, participants can't follow a fasting diet for only three consecutive months, return to their original eating habits afterward, and expect to maintain their results.
One of the biggest problems that I see being posed by people using the ProLon fasting-mimicking diet for weight loss is that they don't actually change any of the habits that made them gain weight in the first place.
For that reason, it's best to pair this protocol with regular workouts or participate in one of ProLon's coaching programs (or any other program) to help them make tangible lifestyle changes.
Code: FALLFASTING | Save 15% site-wide | Until September 30th
What Do Online Reviews Say About ProLon?
Online reviews are one of the best places to find unbiased information about any products you're considering purchasing. Here are some ProLon reviews I found to help you gain a better understanding of the pros and cons of their fasting-mimicking diet.
Since brand reputation, which involves speedy customer service, is something that I factor into my overall score of products I recommend, I love seeing a company go above and beyond to provide exceptional service.
After doing a deep dive into the benefits provided by fasting, it's easy to see that the benefits far outweigh the cons. That being said, eating in such an intense calorie deficit for 5 days isn't easy, and completing the protocol proves challenging for most.
Always remember that nobody is the same. Although the fasting-mimicking diet has worked for many people, it isn't guaranteed to have the same effect for everyone, and there's always a chance that it may not be right for you.
How Much Does the ProLon Fasting Kit Cost?
When purchased through the official ProLon website, the 5-Day Fasting Nutrition Kit costs $190 for a single order.
When placing your order, you have the option to receive an official ProLon water bottle at a 50% discount for a total of $7.50.
But more notably, if you decide to continue with the 5-day fasting regime for the recommended 3-month period, you have the option to subscribe for recurring shipments, in which case, you can order the entire kit for only $170.
Code: FALLFASTING | Save 15% site-wide | Until September 30th
ProLon vs. Alternatives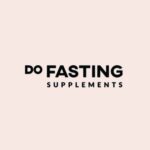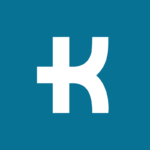 Pros
Encourages fat loss
Boosts metabolism
Improves natural calorie burn
Increases energy levels
Eliminates snack cravings
Supports healthy blood sugar and cholesterol levels
Eases bloating
May support skin health
Vegan-friendly
Sugar-free
Supports diabetes management
Aids blood sugar control
Reduces cholesterol levels
Promotes satiety and reduces hunger and cravings
Contains natural dietary fiber
Prevents bloating
Provides a significant dose of daily electrolyte requirements
Contains plenty of sodium and potassium
Relieves dehydration symptoms, including headaches, dizziness, muscle cramping, and fainting
Vegan-friendly
Gluten, soy, and dairy-free
No sugar or sweeteners
A plant-based protein powder
Excellent source of vitamins and minerals
Supports the immune system
Supports heart health
Supports digestive and gastrointestinal health
Gluten, soy, and dairy-free
Free from preservatives
Can prevent the onset of metabolic disease
Makes the benefits of extended fasting more accessible
Reduces negative symptoms of extended fasts
Can be used by complete fasting beginners
Gummy form and tasty apple flavor
Supports healthy immune function
Boosts cellular energy production
Supports heart health
Vegan-friendly (gelatin-free)
Gluten-free
Cons
May cause minor side effects
Only two flavors to choose from
Only targets people with diabetes
US shipping only
Not directly targeted to intermittent fasting
Unflavored
Not directly targeted to intermittent fasting
May contain traces of milk, soy, tree nuts, sesame seeds, and eggs
Pricey
Can be difficult to complete
Doesn't focus primarily on intermittent fasting
Contains 2g of organic cane sugar per gummy
FAQs
How much weight can you lose on ProLon?
One study showed participants losing an average of 5.7 pounds after three consecutive months of use. However, how much weight you can lose on ProLon will depend on things like your starting weight and how your body reacts to the program.
Where can you get the ProLon fasting kit?
To purchase the ProLon fasting kit, you should go directly to their website. There, you'll be able to find their full range of products, get free merchandise, and save up to 20% off your purchase.
How to keep weight off after ProLon?
Maintaining your weight loss after finishing the ProLon fasting-mimicking diet, or any other diet plan, will require a combination of healthy lifestyle changes, such as regular exercise and eating in a calorie deficit.
How I Tested
To ensure a fair testing process for each of the products I review, I use the following criteria to grade everything, including ProLon's 5-day diet.
Quality 8/10
In this case, quality refers mostly to the ingredients used in the foods eaten during the fast. Though not everyone loves the taste of the food and finds the meals to be relatively repetitive, they are made using high-quality, mostly plant-based ingredients and are gluten-free and non-GMO to boot.
Effectiveness 7.5/10
Through clinical trials, the ProLon team has been able to effectively prove that the fast-mimicking diet does provide the same results as fasting. Benefits such as a decrease in blood pressure, lowering of LDL cholesterol levels, and weight loss are also all proven benefits of the diet.
The inconsistency of results relating to losing weight is what made this score less than 10/10.
Price 7/10
One of the biggest drawbacks or barriers to the diet is simply the price. Though not outrageous, considering it's for a week's worth of fasting foods, a price tag of $200 is too high for many people.
Brand reputation 9/10
With thousands of reviews available online, features in Forbes, and the knowledge that the program was created by the Director of the Longevity Institute of USC, it's safe to say that you're in good hands.
The Final Verdict: Is ProLon Worth It?
Whether you want to lose weight or reap the benefits of autophagy, taking a break from your normal diet to complete a 5-day fast using ProLon's kit proves a great option.
The ProLon diet uses foods created with golden ratios of protein, carbs, and fat, such as their patented L-drink, supplements, and nut bar to help users slip past the cell's calorie detection tools, allowing them to eat while still enjoying the full benefits of fasting.
Although it's a little expensive, I do support the usage of the ProLon diet and think that it has the potential to provide life-changing benefits to anyone who uses it, as long as they use it correctly.
If you're not ready for a 5-day fast, you can try out other programs like Burnbox that support different fasting lengths, including one lasting only three days.
Code: FALLFASTING | Save 15% site-wide | Until September 30th
Last update:
September 20, 2023
13 min read
64 Views
0 Reviews
Unlock the Benefits of the ProLon Diet (Promo Code: FALLFASTING)
Order now