DoFasting Supplements Review: In-Depth Look Inside the Box
Last update: October 5, 2023
11
1776
3
Are DoFasting supplements the answer for boosting weight loss? Discover the pros and cons of this supplement from a medical expert.
As a doctor, many patients come to me looking for advice on how to lose weight. Intermittent fasting is a technique I often recommend to help those looking to burn stubborn fat, boost heart health, or improve their digestion.
So when the DoFasting supplements were introduced, I was intrigued to learn more about them and see if they could help my patients who struggle with food cravings while on an intermittent fasting diet. I also wanted to see if they could help those with medical conditions such as diabetes, high blood pressure, bloating, and constipation.
Using my medical knowledge, I took a closer look at the packaging, ingredients, and results promised by the brand to see whether they could really offer some extra support to those on an intermittent fasting journey.
What Are DoFasting Supplements?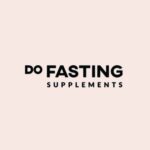 Suppresses appetite
Comes in two flavors: strawberry and orange
Reduces cravings
Encourages fat loss 
Check Current Pricing
Pros
Boosts metabolism

Boosts energy levels

Enhances natural calorie burn

Supports weight management

Promotes gut health

Alleviates bloating

Helps regulate cholesterol and blood glucose

Non-GMO, gluten-free, low-calorie, and vegan

Free US shipping
Cons
App and supplements combined are more expensive than some other brands
DoFasting is a health and wellness company that focuses on intermittent fasting as a means of sustainable weight loss.
On the DoFasting website, I was able to find supplements that have been mindfully designed to support the intermittent fasting journey by making it as maintainable as possible. There is also a DoFasting app, which would be useful for my patients who are looking for expert tools and education on intermittent fasting.
DoFasting's supplements are an essential fiber complex that works as an appetite suppressant to soothe hunger pangs and eliminate cravings during your fasting window. Doing so maximizes weight loss results and promotes faster fat loss.
The sugar-free powder sachets in the DoFasting Box are organic, vegan, and gluten-free.
Why I Would Choose DoFasting Supplements and How to Use Them
On first impressions, the DoFasting supplements look like they would make a great addition to any low-calorie or intermittent fasting diet, at just 10 calories per serving. Each Essential Fiber Complex Box comes with 30 sachets, which is great value, in my opinion.
The sachets are small and compact, making them a convenient option for taking your supplements on the go. I'm also a fan of the box that they come in, which fits well into any kitchen cupboard. However, I also think that it would look great displayed on the countertop, thanks to its brightly colored packaging.
Along with being vegan and gluten-free, it also comes in a delicious strawberry flavor, making the supplement suitable for a wide variety of my patients.
While browsing the ingredients list, I was pleasantly surprised to see the natural dietary fiber glucomannan, which is great for stopping those pesky food cravings. I would therefore recommend these supplements to patients who are trying to lose weight but struggle with hunger pangs throughout the day.
If you're at risk of high cholesterol, diabetes, or other cardiovascular conditions, drinking just one sachet per day will lower your chances of developing any of these diseases.
I noticed that it contains eco-dietary fiber cellulose too, which cleanses the colon and promotes improved digestion. This supplement would hence also be helpful for those struggling with irritable bowel syndrome (IBS) and other gastrointestinal issues.
How to use DoFasting supplements
Before purchasing the supplements, you'll be asked to fill out a short quiz. This asks questions about your eating patterns, preferences, and goals, which allows DoFasting to provide you with daily water and activity recommendations based on your current BMI.
I was particularly impressed with this feature because supplements should be used to support a healthy lifestyle. To lose weight, you'll also need to eat a balanced diet, get a good amount of exercise, and drink plenty of water.
After completing the quiz, you're then able to choose between strawberry or orange flavor and place an order for either a 1-, 3-, or 6-month recurring supply. According to the DoFasting website, you should then receive your box of supplements within 4–7 days.
The instructions given on the packaging are as follows: Mix one packet into 10–12oz of water, stir until thoroughly blended, and drink immediately. Ideally, use cold water for the best taste.
It's recommended to take one supplement packet per day, ideally 1–2 hours before your first or last meal. I'd also say that it would be useful to take one whenever you desperately crave snacks or sugary treats, as DoFasting works as an appetite suppressant.
You can also try using them with the DoFasting app to get all the expert tools and education you need to reach your goals. It is a paid tool, however.
What Are the Key Ingredients of DoFasting Supplements?
What I particularly like about DoFasting supplements is that the formula is carefully created using essential ingredients that boost the weight loss process, primarily by working as an appetite suppressant.
Let's take a closer look at the supplement's two key ingredients:
#1 Glucomannan
Glucomannan is a natural dietary fiber that comes from the roots of the elephant yam plant. This ancient plant has been used for medicinal purposes over the centuries, and today you're likely to find it in a range of supplements and food additives.
I like seeing this ingredient in a weight loss product, as it can help in several ways.
For starters, it's low in calories, so consuming glucomannan won't rack up your calorie count. This soluble fiber also acts as an appetite suppressant by taking up space in the stomach, creating feelings of satiety that prevent people from overeating or wanting to snack.
#2 Cellulose
Cellulose is an ecological dietary fiber extracted from the cell walls of plants. This ingredient has been used by humans for centuries, primarily to promote good colon and digestive health. It works to detox the body, cleanse the colon, and support the digestive system.
I'd recommend products containing cellulose to my patients struggling with painful constipation, as its colon-cleansing properties enable healthy bowel movements.
What I Liked About DoFasting Supplements: 5 Main Benefits
I recommend intermittent fasting to many of my patients as it has multiple health benefits. However, it's common to fall behind or give in to cravings during a fasting window, which is where I think DoFasting supplements could be useful.
They provide a quick and easy solution in powder form to help you lose weight faster and skip over the obstacles that most people battle during a fast.
Here are 5 reasons why I'd suggest giving DoFasting's Appetite Suppressant supplement a go:
#1 Boosts fat loss and metabolism
One of the reasons I'd recommend intermittent fasting as part of a safe and effective weight loss program is that it boosts your metabolism. With an increased metabolism, you can burn more calories during physical activity and at rest. This helps to create a calorie deficit that leads to weight loss.
DoFasting supplements help to prolong the fast as they remove your natural desire to eat. This means that you'll no longer need to battle hunger pains and cravings during the fasting period, and you're less likely to quit before the body has a chance to transition.
#2 Good for your gut
For my patients who struggle with poor gut health, I was glad to see glucomannan and cellulose listed on DoFasting's ingredient list. The natural dietary fibers detox and cleanse the colon, supporting regular bowel movements and alleviating any bowel problems.
The insoluble fiber, cellulose, flushes out the colon, removing the buildup of bacteria in the intestines. A good clear-out and a healthy gut reduces bloating, constipation, and abdominal discomfort.
#3 Stops sugar and snack cravings
If there's one reason that many of my patients struggle to stick with their intermittent fasting diet, it's the excessive cravings for sugar and other unhealthy treats. Since DoFasting works as an appetite suppressant, it can, therefore, simultaneously decrease these cravings.
You can manage food abstinence more easily without giving in to your body's uncontrollable appetite and sweet tooth. The result is fewer calories and less junk food from sources with no nutritional value.
#4 Regulates cholesterol and blood sugar levels
According to DoFasting, the supplements lower cholesterol levels and reduce the risk of diabetes. After taking a close look at the ingredients, I agree with this claim.
Eating more fiber can reduce your risk of several health problems, including heart disease and obesity, while lowering the levels of "bad" LDL cholesterol that circulate in your blood.
#5 May improve skin health
As a colon cleansing supplement, DoFasting can also help produce the glowy skin that so many of my patients crave.
This benefit comes from the detoxing effects of the formula and the body's temporary break from consuming food, which removes toxic waste from your system. These internal results will trigger visible results on the outside that will make you look and feel good overall.
Downsides of DoFasting Supplements
Although I'd wholeheartedly recommend DoFasting supplements as a tool for intermittent fasting, as with any supplement, it's important to consider the drawbacks of the product.
Here are two small things I noticed when looking at the supplements in detail:
#1 There are only two flavors available
If you're looking for a variety of flavors, then the DoFasting supplement may not be for you. The brand offers only two options which are strawberry and orange. After tasting both, I'd say that the strawberry flavor is the best, though many customers do say that orange is delicious too.
Although flavor doesn't offer any particular medical benefits, it can make it easier to consume supplements regularly when they taste good.
#2 It may have negative side effects
Like with any new supplements, you're likely to encounter side effects with DoFasting as your body adjusts to the high-fiber formula. Some of the most common ones I see in my clinic are nausea, bloating, headaches, and stomach cramps, but these should disappear after a week.
If you do have more serious side effects, such as rectal pain, vomiting, or heartburn, it may be the case that you have an existing medical condition that the supplements are interfering with, so it's important to consult your doctor. The supplements also aren't suitable for those with a history of eating disorders.
I'd recommend consuming the product in the morning to alleviate any side effects.
What Is the Price of DoFasting Supplements?
The DoFasting Fiber Complex Box, i.e., the Appetite Suppressant DoFasting Box, can be purchased online from the DoFasting website.
According to the website, the current pricing is:
1 box (1-month supply): $62.99
3 boxes (3-month supply): $127.26
6 boxes (6-month supply): $228.66
What I like about this pricing structure is that the more you purchase, the better value the supplements are, particularly if you select a recurring subscription. The company also offers a 30-day money-back guarantee and free shipping within 4–7 days.
Always check the official website for the most up-to-date pricing.
DoFasting Supplements vs. Alternatives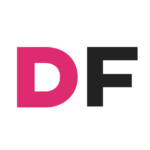 Brand
DoFasting
Nuut Daily Balance
Snake Juice
Goli ACV Gummies
Pros
Suppresses the appetite so users can continue with an intermittent fast
Prevents cravings
Boosts metabolism
Increases energy levels
Alleviates bloating
Vegan, gluten-free, non-GMO
Supports digestive health
Supports healthy immune system
Aids weight loss
Chocolate-flavored
Vegan-friendly
Ideal for hydration
Supports physical activity
No sugar
Vegan-friendly
Made with vitamins B9 and B12
Antioxidant support
Vegan-friendly
Cons
More expensive than some other brands
Doesn't support intermittent fasting
Doesn't necessarily support weight loss
No flavors available
How I Tested the DoFasting Supplements
Before recommending any medications or supplements to my patients, I like to examine them thoroughly from all angles. This process ensures that I'm able to provide the safest, most effective products for each patient's unique health goals.
To test the supplements, I, therefore, evaluated the factors below in more detail:
Quality
What I like about DoFasting as a brand is that they make their products accessible to everyone, including those with specific dietary preferences and intolerances. As well as being vegan and gluten-free, the supplements are also non-GMO, sugar-free, and low in calories, making them a high-quality product for your dietary routine.
Effectiveness
DoFasting contains glucomannan and cellulose, two key fibers I like to see in dietary supplements. This is because they have unique properties that contribute to healthy weight loss. They also have other vitamins and minerals, including essential electrolytes, chloride, sodium, and potassium. All of these ingredients are great for aiding fat loss during fasting.
Price
Although the Essential Fiber Complex Box is more on the expensive side, you should see this as an investment in your long-term health. As a medical expert, I'd say that the benefits of the product outweigh the cost, though this may not suit everyone's budget.
Brand reputation
After looking at many of the reviews, I was happy to see positive results from customers who use the supplement as part of an intermittent fasting regime. With DoFasting's efficient response time and customer service, it's safe to say that this brand appreciates its audience.
A Word From Our RD

Edibel Quintero, RD
Medical advisor for Health Reporter
Intermittent fasting has multiple health benefits, supporting both mental and physical health. Whether you want to change your body composition or reduce insulin resistance, there are lots of potential ways that fasting can help.
How much weight you lose with an intermittent fasting plan depends on several factors, such as starting body weight, exercise habits, and what you consume in your eating windows.
Unfortunately, intermittent fasting is not the most manageable eating plan to sustain, especially in the beginning. So, many people include a weight loss supplement for assistance in getting results.
Dietary supplements bring various claims that support weight loss, from reducing appetite to boosting energy levels and maintaining physical performance.
Regardless of the claims, you should always consult your healthcare professional before adding a supplement to your regime.
FAQs
Is the DoFasting Box vegan?
Yes, DoFasting Box is vegan.
Where to buy DoFasting supplements?
You can buy the supplements from the official DoFasting website.
Are DoFasting supplements gluten-free?
Yes, DoFasting claims that all supplements are gluten-free.
Why do I need dietary fiber?
Fiber is essential to human health. It keeps hunger and blood sugar in check and promotes greater gastrointestinal health.
Conclusion: Are DoFasting Supplements Doctors Approved?
If you're struggling to keep up with the demands of intermittent fasting, DoFasting supplements could be just the thing.
Looking at the ingredients and benefits of the supplement leads me to the opinion that they can contribute to a successful IF routine by eliminating hunger, boosting fat loss, and cleansing the gut. Couple it with the DoFasting app, and you have everything you need at your fingertips.
Although I'd recommend DoFasting to many of my patients, I'd ask them to consult me before trying any new supplement, particularly if they have an existing medical condition.
Last update:
October 5, 2023
11 min read
1776 Views
3 Reviews
${TOCSections.eq(0).find('a').text()}