DoFasting Review: My Personal 30-day Experience With This Fasting App
Last update: September 21, 2023
9
1923
3
The DoFasting app could be the ideal technical support for those seeking fasting assistance. Read on for my complete analysis of the fasting app.
Intermittent fasting has become increasingly popular in recent years as a way to lose weight and improve overall health. With its popularity, many apps have emerged to help users track their progress and make intermittent fasting easier.
One such app is the DoFasting app, which provides users with a convenient way to track their fasting progress and offers plenty of helpful features to make the process easier.
In this review, I'll share my personal experience with DoFasting and give you an in-depth look at the features of the app and how it has helped me manage my intermittent fasting for the past 30 days.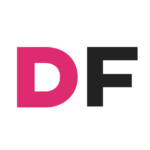 Useful progress tracker and calendar
Calorie tracker to track daily caloric intake
Over 5,000 nutritious recipes
Start DoFasting Quiz
Pros
Meal suggestions

Suitable for all diets with 20 unique diets to choose from (keto, low-fat, vegan, to name a few)

Training routines that don't require special equipment or a gym membership

Challenge mode

Daily motivational boosts

Expert tips and guidance

Suitable for both amateur and experienced intermittent fasters
Cons
No free trial

Intermittent fasting is safe for most healthy adults, but it is not suitable for everyone
What is the DoFasting App?
DoFasting is a health and fitness app that assists those following an intermittent fasting program for weight loss.
Every DoFasting user begins by taking a short quiz to answer questions regarding eating habits, personal preferences, and goal weight.
Using the quiz results, the app creates custom fasting programs to help clients achieve results, stay on track, and make the intermittent fasting transition as comfortable as possible.
With thousands of recipes, meal ideas, effective exercise routines, calorie tracking, and a fasting timer, the DoFasting app can help users reach their full potential with intermittent fasting.
How I started out with the DoFasting app
When I downloaded the app, I was asked to take an enrollment quiz which included a series of questions that allowed the app to create a personalized program for you.
The questions included my gender, weight, height, goals, and other nutritional habits, such as when I eat and when I stop eating. After I answered all of the questions, the app gave me a timeline of how long it would take me to reach my goal.
For this trial, I specified that my goal was mainly to give my gut a rest, but I was open to the possibility of losing a couple of pounds in the process.
I was then asked to sign up and choose a subscription plan. The app offered me a one, three, or six-month subscription, and I went for the 3-month option as it seemed like a good deal. After my purchase was complete, I was able to access the app and start tracking my calories, water, steps, and fasting hours.
I must mention that I was also offered to buy DoFasting supplements; however, in this review, I will only be testing out the app. Perhaps I'll try the supplements some other time.
Overall, I found the process of starting with the DoFasting App to be quite straightforward. It only took a few minutes to get started, and I was ready to begin my 30-day journey with the app.
Features of the DoFasting App
Once signed up, you can access a ton of features that help make intermittent fasting smooth and healthy for your lifestyle. Here are some of the highlights:
#1 The fasting tracker
The fasting tracker is perhaps the most important tool. It allows you to remain on track with your chosen intermittent fasting method, whether that's the 12:12 method, the 14:10, or the 16:8.
You can easily manage your eating and fasting windows without having to keep an eye on the clock, since the app sends notifications to keep you within the time frames so you don't break your fast early.
#2 Large recipe library
Planning what you're going to eat before and after a fast can be time-consuming. The app provides more than 5000 recipes to fuel your fasting journey, so you'll never be short of ideas.
All of the meals are healthy and designed to give your body the nutrients it needs while transitioning in and out of the fasting state.
#3 Calorie counter
You need to get enough calories to keep your body healthy while fasting. It's easy to go below your daily caloric needs when avoiding food for hours at a time and limiting the hours you have to eat. With the calorie counter, you can ensure you're getting exactly what you need.
Knowing your calorie intake is especially important with certain fasting types, like alternate-day fasting, which involves restricting your calories every other day.
#4 Exercise program
The app also features a customized exercise schedule to help you burn calories and retain muscle mass while losing body fat. You'll also gain access to a catalog of workouts, categorized by variables like physical activity level, time restrictions, and target muscle groups.
#5 Educational content
You can find plenty of educational content to support your efforts, from articles about the best post-fasting foods to gradually increasing your fasting window. The content on the app makes it easier to understand what's actually going on inside your body and how different factors influence your progress.
A Word From Our MD
Rosmy Barrios
Medical advisor for Health Reporter
Intermittent fasting can bring many health benefits. It reduces inflammation, increases insulin sensitivity, supports immunity, boosts brain health, and reduces oxidative stress.
But successful fasting requires precise planning, from specified feeding and fasting hours to making sure your meals have enough calories, fiber and all the necessary nutrients.
Because of this, many dieters now turn to intermittent fasting apps or fasting supplements for assistance and support to achieve their health goals, whether it's weight loss or gut rest.
It is a safe weight loss method for most healthy adults, but it may have adverse effects for some. Possible negative side effects include nutrient deficiencies, extreme fatigue, and eating disorders, therefore it's a good idea to speak with your doctor before trying an intermittent fasting plan.
What I liked
After using the DoFasting App for 30 days, I was pleasantly surprised by how useful it was. Here are the four main advantages I noticed when using this app:
#1 Great for beginners
One of the best features of the DoFasting App is that it is great for beginners. It provides comprehensive instructions and tips on how to get started with intermittent fasting, which was incredibly helpful for me when I was just starting out.
#2 Custom fasting program
One of the highlights of this app is the fact that it offers a custom fasting program that allows you to set specific goals and track your progress. This was incredibly helpful for me in staying on track and seeing my progress over time.
#3 Makes intermittent fasting more accessible
The DoFasting App makes intermittent fasting more accessible by providing helpful tips, detailed instructions, and a custom fasting program. Having your meal plan, workout schedule, calorie tracker, and everything else you need all in one place immediately raises your chances of success.
Because of this, this app makes it easy for anyone to get started with fasting, regardless of their experience level.
#4 Good return policy
Another thing I liked is that if you're unhappy with your purchase, you can request a refund within 14 days of purchase.
All you have to do is simply contact their customer service, include details as to why you want a refund, and provide proof of payment and the original email you used to sign up with.
What I didn't like
While I found the DoFasting App incredibly useful, there were a few drawbacks. Here are the three things I didn't like about the app:
#1 You have to pay for the app
Who doesn't like a free trial? Unfortunately, there is no free option available with DoFasting. That means you can't experience the app or determine if it's right for you without spending some money. This might put some people off, especially those torn between several fasting apps.
On the upside, you can always subscribe to a one-month-only plan to check it out and decide whether or not to continue your subscription.
#2 The app contains adverts
Another downside of the DoFasting App is that it contains adverts. This can be quite distracting, especially when trying to focus on fasting and tracking your progress.
#3 It's not for everyone
Finally, the DoFasting App is not necessarily suitable for everyone. It is designed specifically for intermittent fasting, so those who are looking for a general health and wellness app might be better off looking elsewhere.
Not to mention the fact that those with a history of certain medical conditions or a history of eating disorders should not use this app, as it could trigger or worsen their health.
What do online reviews say about the DoFasting app?
When evaluating the DoFasting App, I also looked at what other users had to say. The app currently has a rating of 4.3 on Trustpilot, with many users praising its effectiveness and ease of use.
How much does DoFasting cost?
Although DoFasting is a paid app, the company offers discounts throughout the year, so it's best to keep an eye out for deals.
The current pricing is as follows:
1-month plan: $37.00/mo.
3-month plan: $16.00/mo.
6-month plan: $11.50/mo.
Unlike some other fitness apps, it doesn't offer a free trial. However, you can sign up for a 1-month plan if you want a shorter commitment.
DoFasting vs. the Alternatives
Comparison Winner: DoFasting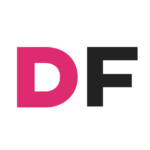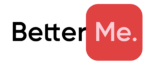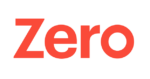 Pros
Progress tracker & calendar
Calorie tracker
Over 5,000 recipes
Unique diet customization
Training routines
Daily motivation
Professional tips and guidance
Diet plan
Training routine
Good for beginners
Personalized plan
Focuses on mindful eating and lifestyle changes
Custom fasting plans
App integrations
Fasting journal
Basic app is free
Cons
No free trial
Contains adverts
No calorie counter
No free features
No specific meal plan
No personal motivational tips
FAQs
Is DoFasting free?
No, DoFasting is not free. It is a paid app that you pay for monthly, with a 1-month, 3-month, or 6-month plan.
Is the DoFasting app worth it?
Yes, the DoFasting app is worth it if you want to succeed with intermittent fasting. It provides everything you need to get started and stay on track.
Is DoFasting legit?
Yes, DoFasting is a legitimate brand that brings safe and effective fasting methods with the help of nutritionists.
How to cancel DoFasting?
DoFasting has a clear cancellation policy which you can find on the official website. You can manage cancellations through your account.
How I tested
When evaluating the DoFasting App, I took four key factors into consideration: quality, effectiveness, price, and brand reputation.
Quality 9/10
First, I looked at the quality of the app. The layout of the app was easy to navigate and the features like the calorie counter, progress tracker, nutritious recipes, expert tips, and daily motivational messages were well-designed with clear instructions.
I also liked the enrollment quiz, which allowed me to create a personalized program.
Effectiveness 9/10
After 30 days of practicing intermittent fasting with the DoFasting app, I was impressed with the results. I felt more energized throughout the day, and my digestion improved significantly. I also noticed that I lost almost 3 pounds, which was an added bonus.
Based on my personal experience and other online user reviews I can confidently say that DoFasting does help you stay on track and achieve your health goals.
Price 7/10
While the app is on the more expensive side, I found the price to be reasonable considering the quality and effectiveness of the app.
After all, you can always ask for a refund or simply purchase a 1-month subscription to check it out before you commit to a longer subscription.
Brand Reputation 9/10
DoFasting is a popular brand in the health and wellness industry, known for creating accessible products for all ages, genders, and bodies. During my research, I discovered multiple reviews from happy customers praising the company and the support that its products give for the intermittent fasting journey.
DoFasting: The final verdict
After using the DoFasting App for 30 days, I can confidently say that it is a great tool for tracking your intermittent fasting progress. It is easy to use, provides plenty of helpful tips and advice, and offers great customer support.
I think this is one of the best fasting apps for beginners, as it provides plenty of guides, recipes, workouts, and just overall helpful information for anyone looking to start intermittent fasting. There is also a good return policy, so it is definitely worth giving it a try.
Last update:
September 21, 2023
9 min read
1923 Views
3 Reviews