Noom Review: Does This Diet App Really Work for Weight Loss?
Last update: September 20, 2023
14
837
0
If you're thinking of using Noom to lose weight but want to know if it's effective beforehand, then read my review of this diet app to find out.
Although losing weight isn't rocket science, it can be a little tricky to master. Fortunately, advancements in technology have given us digital tools to assist the process. From calorie counting and macro tracking apps to personalized workout programs and meal plans, modern weight loss is easier than ever.
Noom is one such app that claims to help people lose weight by making behavioral changes. That's why the developers of this program call it a lifestyle app. The popularity and claims of this diet app made me very curious, so I decided to test it.
In this review, I'll share everything you need to know about Noom, including its features and pros and cons. So, read on to find out if this app is worth your time and money.
What Is Noom?

Mindful eating
Coaching services
Calorie counting
Visit Noom
Pros
Provides an alternative approach to weight loss

Focuses on sustainable weight loss

Daily calorie budget

Exercise tracking (step counter)

Educational

No harsh restrictions on food groups
Cons
Fairly expensive

Daily food logging is time-consuming

Recommends users weigh themselves daily
Noom is a subscription-based weight loss app that's designed to help you create healthy habits through diet and exercise. The first thing about this app that stood out to me is that it steers away from the traditional "dieting" concept in exchange for positive behavioral changes and greater mental wellness.
This feature makes it different from most weight loss apps out there because it focuses on changing your mindset around food rather than strictly eliminating entire food groups.
The creators of this app believe that a weight loss journey isn't solely about what you eat but why you eat, and I agree with that. That's why the app aims to help you build a healthy relationship with food to tackle bad eating habits.
The main purpose of making these lifestyle changes is to aid you in shedding excess weight and keep it off in the long term. After examining the features and content of the program, I can tell you that it can actually help you in developing life-long results.
On a side note, the company also has a product specifically made for mental health, which is called Noom Mood.
What Can You Eat on the Noom Diet?
In my opinion, the best thing about the Noom app is that it restricts calories but doesn't restrict certain foods or food groups. It uses a well-thought-out color-coding system that separates foods by calorie density and nutritional value, including green foods, yellow foods, and red foods.
The categories are as follows:
Green foods: These are highly nutritious foods with a low-calorie density that make up the bulk of your diet. This category includes lots of fruits, vegetables, and whole grains, which are great if you follow a vegan or plant-based diet.
Yellow foods: These foods are best eaten in moderation because they have more calories than the green variety. Examples include lean meats, fish, eggs, low-fat dairy products, and legumes.
Red foods: Think of red foods as those to minimize in your diet. These are the most calorie-dense items with fewer nutrients. Examples include red meat, nuts, seeds, high-fat oils, full-fat dairy, and processed foods.
It means that, as per Noom's plans, there's nothing that's off-limits. However, the app does encourage mindfulness when making food choices to reach your goal weight.
If you're working on losing weight, you would already know that calorie density is the measure of calories in a food item concerning its weight or volume. So, I recommend you opt for low-calorie-density foods because they're beneficial for losing weight.
By following a low energy-dense diet, you can easily eat larger portions without overconsuming calories. It'll help you improve appetite control and promote sustainable weight loss.
Does Noom Really Work?
I believe, and I always tell my patients, that everyone goes through a different weight loss journey based on their unique needs. That means there's no one-size-fits-all diet plan that everyone can follow to achieve their fitness goals.
So, I really liked Noom's data-driven approach to creating personalized plans for each user. You have to take a quiz that takes about 10 minutes to complete. It asks you about your personal information, and then the system creates a customized plan based on that.
I have to mention that I didn't intend to strictly follow the plan I got because I'm happy with my weight. However, I have reviewed it thoroughly and can confidently say that it can serve as a helpful tool to get rid of bad eating habits and lose weight in a sustainable way.
The plan provides you with the number of calories you should consume daily to promote a calorie deficit. It also offers daily lessons based on cognitive behavioral therapy (CBT) that educate you on your relationship with food to discover the root cause of your unhealthy eating and exercise habits.
Main Features of the Noom App
The following is the list of main features that the Noom app offers.
#1 Calorie tracking
Whether you want to maintain your weight or are trying to lose some pounds, tracking your calorie intake is essential. I've tested many weight loss apps, and most of them categorize different food options as being "good" and "bad" for your weight loss journey.
However, that's not the case with the Noom app. As I've mentioned already, it categorizes foods using a unique color-based system, depending on their calorie density. The app offers your recommendations on how much food, belonging to a certain color, you should eat daily:
Green: 30%
Yellow: 45%
Red: 25%
I also liked the feature that asks you to log your food intake daily and provides you with information about the remaining percentage of each color.
#2 Lessons
The Noom app offers several mini-courses/lessons that cover different topics, such as mindful eating, calorie density, and behavior chains. I liked these lessons because they're really informative and written in a way that's easy to remember.
I also liked the fact that the app allows you to bookmark these lessons and access them at any time through "My Articles Library."
Another thing I noticed about the app is that it provides you with a quiz at the end of each lesson. Taking this allows you to reinforce and solidify the information you've learned from the articles.
#3 Suggested recipes and foods
Although the Noom app doesn't offer a specific diet plan to help you lose weight, it does maintain a database of hundreds of recipes. Each recipe comes with detailed instructions, along with information about the percentage breakdown of each color category.
I liked this section because all the recipes it offers are categorized based on their meal type. In addition, the app tells you how many servings each recipe makes, how long it takes to cook, and how many calories per serving each recipe provides.
If you like a recipe, you can add it to your "Favorites" to access it later.
#4 Other tracking tools
Other than calorie tracking, Noom comes with some other tracking tools to help you monitor your fitness goals actively.
Here's a list of these tools that can help you improve your eating and exercise habits.
Log meals: From breakfast and dinner to snacks in between, Noom allows you to log all your meals daily. Logging this information will allow you to determine your calorie intake and the food color you consumed during the day.
Log weight: Depending on your daily weigh-ins, the app creates a detailed weight graph to visualize your weight loss progress.
Log water: The app allows you to log your daily water intake (number of glasses) to help you achieve your goals.
In terms of tracking, what I liked the most about the Noom app is that it allows you to sync your health data (steps, for example) collected by your phone for more comprehensive data tracking.
#5 Virtual coaching
One unique feature of Noom that I haven't seen in many diet apps is that it allows you to interact with virtual coaches (one-on-one). They can guide you in real time to help you with setting your goals and how to achieve them.
I can tell you that receiving health coaching regularly can be very effective for your health-related goals and weight loss journey, as it's backed by science.
However, it's important to note that this communication is done through text messages within the Noom app. In my opinion, incorporating an audio/video option would have been better for enhanced user experience.
A Word From an MD
Rosmy Barrios, MD
Medical advisor for Health Reporter
Everyone has different preferences and expectations when it comes to choosing a weight loss app. Some might prefer a simple, user-friendly device, while others might like something a little more advanced. Overall, people just want the convenience of everything in one place.
The Noom app seems like a mixture of both, as it offers detailed information on how to lose weight and comes with a simple and user-friendly interface at the same time.
But it's important to remember that it's still an app, and no app can truly determine all your body's needs to achieve healthy weight loss. Only a certified doctor can check your health and identify your personal needs to set you on the right track.
So, talk to your doctor before deciding if a specific app is a good fit for your health.
What I Liked
Noom is undoubtedly an excellent app that can help you achieve your fitness goals. So, let me explain the main benefits it brings to the table.
#1 Focused on a healthy lifestyle
Noom goes beyond just getting the weight off fast. It encourages you to make several behavioral changes to better support your weight loss efforts.
It provides you with the knowledge to keep a healthy lifestyle, promoting good habits you can sustain, and that's what makes it unique, in my opinion.
#2 Educational content
Noom's educational approach to health and wellness provides a more sustainable approach to weight loss. It helps you build a proper understanding of food choices so that you can develop habits that will last long after you complete the program.
This means that the app is not only focused on helping users lose weight but also on preventing weight gain. In addition, you can interact with Noom health coaches and other users in the community if you have questions about your diet, fitness program, or food choices.
#3 Not very restrictive
As I've mentioned above, Noom is restrictive regarding calorie counting, but it is not very restrictive when it comes to what you actually eat.
Most popular diet plans reduce your intake of certain food groups significantly. For example, low-carb diets, such as the ketogenic diet, drastically limit your daily carb consumption.
But Noom allows you to eat all macronutrients. It encourages you to concentrate on green foods with plenty of healthy nutrients, but there is nothing that you must avoid.
#4 Ability to adjust goals easily
The Noom diet is generally a 16-week program, but what I liked is that its length can be changed depending on your personal goals and how much weight you want to lose.
Whether you want to lose 5 pounds in a month or 100 pounds overall, you can easily adjust your goals in the app as you progress.
As Noom is not a fad diet, the idea is that you complete it at your own pace and continue to eat mindfully for life-long results.
What I Didn't Like
Just like anything else, the Noom app also has its own drawbacks that you must know before you start using it.
#1 Expensive
The biggest drawback of the Noom app, in my opinion, is that it's pretty expensive and also requires an upfront payment.
The company says that the pricing mimics the cost of other wellness investments, like gym memberships or running shoes. While this might be true of some memberships and fitness attire, there are cheaper apps available that offer similar features, if not more, than Noom.
For example, the DoFasting app is only $37 for a 1-month plan and includes educational content, tasty recipes, workouts, and tracking for calories, steps, and water intake. MyFitnessPal and Weight Watchers are two more apps that are way less expensive than Noom.
So, if you want a bit more for a bit less, you can consider any of these apps.
#2 Time-consuming food log
Noom requires users to input all food intake. You can do this each time you eat or at the end of the day, depending on your preferences. Whichever way you do it, logging your entire diet for the day can consume a lot of time.
I personally think that it can be a hassle for people who aren't particularly tech-savvy and those with very busy daily schedules.
#3 Low-calorie diet
Some people might consider Noom easy because it doesn't tell you what you can and can't eat. What people forget, however, is that it's still a low-calorie diet.
Low-calorie diets, like the 1,000-calorie diet, can be highly restrictive and difficult to sustain, especially if you are unsure how to prepare meals without guidance.
Additionally, counting your calories and tracking everything you eat continuously can also cause disordered eating in some people.
What Do Online Reviews Say About Noom?
I always read online reviews of a product that I'm planning to use or test. It provides me with insightful data to build my expectations realistically. I did the same with Noom, and here's what I found.
Sarah seems like a happy Noom user. The main point of her review is that the app's approach to helping you lose weight is different from other tools. It's 100% true because the app focuses on encouraging its users to make lifestyle changes to achieve sustainable weight loss.
Lidia is also a satisfied user of the Noom app. She highlights the app's main features, but the most important thing she mentioned is that "you just have to want to do it." It simply means that no app or tool can help you unless you're willing.
Cecil is also satisfied with the app, and I agree with everything they mentioned. The app aims to help you build good eating and exercising habits, making the results it generates sustainable. I also agree that the app could be cheaper.
How Much Does Noom Cost?
The Noom app is free to download and gives users access to limited features. However, to utilize the true power of this program, you'll need to choose and pay for one of the subscription models.
Here's the difference between free and paid versions of the Noom app.
| | |
| --- | --- |
| Free | Paid |
| Calorie tracker | Calorie tracker |
| Exercise tracker | Exercise tracker |
| | Daily food logging |
| | A custom plan |
| | Noom personal coach |
| | Educational articles |
| | Mini-lessons |
| | Health tips |
Currently, the company offers the following subscription plans to choose from.
Monthly plan: $70
2-month plan: $129
3-month plan: $159
4-month plan: $169
5-month plan: $174
6-month plan: $179
7-month plan: $184
8-month plan: $189
9-month plan: $195
10-month plan: $199
11-month plan: $205
Annual plan: $209
Noom vs. the Alternatives
Noom is just one of the weight loss apps out there, which means there are many other options available in the market. I've selected some of the best apps that you can consider trying if you're concerned about Noom.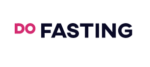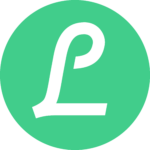 Pros
Suitable for beginners and pros
Choice of 3 monthly pricing options
Easy navigation
100% science-based
Simple, user-friendly interface
Smart camera allows you to detect multiple foods at once
Connects with multiple apps and devices
Meal plans are designed by nutritionists
Ingredients for meals can be found easily in grocery stores
Web version available
Recommended by doctors
Programs are easy to follow
Expert coaches and members community provide support
Free version available
You can set your own macronutrient intake
Sync with a wide range of apps and devices
Compatible with other fitness apps and trackers
Database of over 14 million foods
Large fitness community offers 24/7 support
Doesn't restrict any food groups
Teaches users why they are making changes
Can adjust your goals easily
Premium version offers a 90-day free trial
Encourages you to reach your step count with regular reminders
Integrates with many other apps
Suitable for a range of dietary requirements
Can be personalized to suit your preferences
Sync between all of your devices
Use with other popular apps, like Apple Health
Keeps your profile private with a passcode
Cons
Smaller food database than other weight loss apps
Ads on the free version
Need a premium subscription to access more features
No free trial
Unsuitable for those who are pregnant or breastfeeding
Virtual or in-person workshops aren't for everyone
App interface can be hard to navigate
The weight loss app itself isn't run by physicians
Premium features only available on the Gold version
Users may choose the wrong macronutrient ratio for their goals
Barcode scanner doesn't always work
Slow navigation
Large ads on the free version
Recommends that users weigh themselves daily
Relatively expensive
No custom meal plans
Requires a Fitbit tracker or smartwatch to work
Stats aren't always 100% accurate
No personalized meal or training plans available
No personalized fitness programs
Users can add to the food database, so it may not be accurate
Only offers basic nutritional information
No fitness or nutritional information
Can only track weight loss
FAQs
Is Noom free?
While you can download and use the Noom app, with limited features, for free, it's a paid app. To use all the features it offers to assist your weight loss journey, you need to buy a subscription plan.
How does Noom work?
The Noom app can help you lose weight by promoting healthy eating habits and helping you identify unhealthy ones. But just like any app for weight loss, there is no guarantee that you will lose significant weight. In most cases, success depends on what you put into it and how committed you are to the diet.
Can you connect Noom to your Apple Watch?
Yes! You can connect Noom to your Apple Watch or Apple Health app to sync your steps. You can do this by going to the settings in the Noom app and scrolling down to Apps & Devices. You can find the full instructions on the Noom official website.
Where can I get the Noom app?
Visit the official website and complete the quiz to get the app: noom.com
How I Tested
Testing and carefully analyzing a product is the best way to confirm its suitability. Keep reading to find out how I tested this app.
Quality 9/10
The Noom app is undeniably a high-quality tool to help people lose weight. I found its content and educational approach to be based on proven techniques used in cognitive behavioral therapy to help you improve your lifestyle.
The entire concept is well-researched and can be actually helpful for weight loss. Aside from a few minor glitches, there's hardly anything to fault about this app in terms of quality.
Effectiveness 9/10
If you're willing to look deeper into your relationship with food, you will likely find this app very effective. The techniques it offers are effective, but they'll work only if you follow them properly. But remember, while it serves as a guiding tool, it's not a magic solution; the real difference is something only you can bring about.
Price 6/10
While the app's features, content, and approach are undeniably appealing, its monthly plan costs $70, which is pretty expensive. It's not the kind of money that most people can spare each month on an app. Fortunately, Noom does offer a free trial, so you can decide before you commit.
Brand reputation 9/10
Noom is a reputable and well-trusted digital health company with a loyal following. It uses behavioral science in a bid to empower people to take control of their health and wellness in the long term. So, there's nothing to worry about in terms of Noom's brand reputation.
The Final Verdict: Is Noom Worth It?
In simple words, if budget isn't your biggest concern, then you can definitely check out Noom to support your weight loss journey. It can actually help you reach a healthy weight as it recommends low-calorie, nutrient-rich eating without any harsh restrictions.
But one thing that you must keep in mind is that it's just a digital app and only provides motivation and useful information. You'll need to be the one to do the heavy lifting to achieve your fitness goals.
Lastly, if you're concerned about using this app for any reason, you can opt for other apps that can help you with weight loss.
Last update:
September 20, 2023
14 min read
837 Views
0 Reviews