Zero Fasting App Review: The Unfiltered Truth
Last update: August 31, 2023
7
928
0
The Zero fasting app promises to make intermittent fasting easier than ever, but does it really live up to its promise?
If you are looking to lose weight, feel healthier, and take control of your life, there is no better way to do it than with Zero. This revolutionary new app uses intermittent fasting and tracking tools to help you achieve your goals.
With fasting apps like Zero, you will be able to monitor your fasting progress, see how much weight you have lost, and track your health stats over time. Plus, the app makes it easy to stick to your plan with handy reminders and motivational messages.
Today, we take a look into Zero's revolutionary fasting program. Is it truly as noteworthy as the claims suggest, or is it more of an exaggerated remark? Let us find out!
What Is the Zero Fasting App?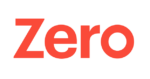 Fasting journal
Unique fasting plans
Eating and fasting tracker
Fasting guide and professional insights
Learn More
Pros
Easy to use coupled with a progress tracker

Basic app is free

Lots of premium content that makes for a better understanding of intermittent fasting

Personalized fasting plans

Fasting journal

Option to interact with a growing community
Cons
The pro version is quite expensive

A lack of depth to the questions found in the pro version

Lacks a search feature on the explore page
Zero, aptly named after the amount of food consumed during the fasting period, is a fast-growing intermittent fasting program geared toward weight management and body transformation.
Currently ranked as the number one fasting tracker on Google Play, the Zero app, in its true sense, is a simple diet app executed well, giving you all the tools to succeed in intermittent fasting.
Developed by some world-leading health researchers and doctors on Zero's advisory team, the app offers a wide range of features, including custom presets and fasting plans, a fasting journal, and a unique fasting timer.
You can also integrate it with your smart tools like the Apple watch, making it one of the most flexible intermittent fasting apps.
Does Zero Fasting Work?
Based on statistical evidence, as shown by the number of people using the app, it is safe to say that Zero holds through regarding its foundational principles.
Breaking down its features, it is well able to guide you through intermittent fasting, and you can see how far you have progressed through its built-in tracker.
Overall, Zero works and is a great addition to your journey to weight loss. However, it would be wise to say that the extent to which you benefit from the fasting plan is purely subjective.
That is, it varies across individuals. You can give yourself the edge by following through with the ascribed plans.
What Are the Key Features of Zero Fasting?
Having done a thorough rundown of the Zero app, it is safe to say that it came with some pretty exciting features from both the free version and the Zero Plus premium version.
Zero free version
The free version of the app comes with the basic features, including:
Timer
Educational content
Challenges
Progress tracker
Journal
Zero Plus premium version
Zero Plus comes with all the features present in the free version. However, Zero takes things a step further as they have provided an inventory of unique features.
Ask Zero
Custom fasting plans
Custom presets
Premium content
Advanced progress tracker
Advanced journal
What Is Zero Fasting for?
It can get quite confusing figuring out a health app's true purpose, especially when they come stacked with multiple features. However, Zero has kept things simple with its intermittent fasting app, making it a great app amongst its peers.
Zero is primarily a fasting and health tracker that helps users with weight management, inflammation reduction, and energy enhancement.
Coupled with an existing exercise routine, you gain the ability to transform your health and physique in record time.
Benefits of Zero Fasting App
Here's what you need to know about Zero Fasting and the benefits it can offer.
#1 Makes the fasting journey easier
The Zero Fasting app provides users with a comprehensive guide to intermittent fasting, allowing users to easily plan their meals and track their progress. The app also offers users the option to customize their fasting window, choosing between 12-hour, 16-hour, 18-hour, and 20-hour fasting intervals. This allows users to tailor their fasting experience to their individual needs and goals.
#2 Helps maintain healthy eating habits
Zero Fasting also provides users with a range of tools designed to help them stay on track with their fasting and eating habits. The app includes reminders and food logs to ensure users stay on top of their nutrition. Users can also track their food intake and view correlations between metrics they've logged in their fasting tracker.
#3 Improves sleep quality
The Zero Fasting app allows users to track their sleep patterns and receive personalized advice on how to improve their sleep. The app also provides users with a range of sleep-related tips, such as avoiding caffeine late at night and reducing screen time before bed.
Cons of Zero Fasting App
While Zero Fasting is a great tool for helping users stay on track with their intermittent fasting goals, there are a few downsides to consider.
#1 Limited access to recipes
While the app does offer users a meal planner, it does not provide access to a library of recipes. This means users will need to come up with their own meal ideas or use recipes from other sources.
#2 App is not free
The Zero Fasting app is not free and users will need to pay for a subscription in order to access all features.
#3 Limited customization options
The app offers users the option to customize their fasting window but does not provide users with the ability to customize other aspects of their fasting regimen. For example, users cannot adjust their macronutrient intake or set specific fasting goals.
How Much Does Zero Fasting Cost?
The premium version of Zero has a monthly $9.99 membership fee attached to it. However, its yearly subscription is $69.99, roughly $5.80 monthly, cheaper than the former.
Zero offers all users a 7-day free trial, which grants them access to all Zero features. So, you get to experience the real deal before switching to the paid membership.
While the price is pretty hefty, at least compared to other apps of such pedigree, the quality and features Zero offers certainly justify the price tag.
Zero Fasting App vs. Competitors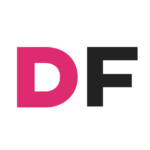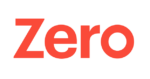 Pros
Access to over 200 meal plans.
Daily motivation boosts.
Tips and guidance.
Easy-to-use weight tracker to help you meet your weight goals
Fasting journal
Unique fasting plans
Eating and fasting tracker
Fasting guide and professional insights
Offers a wide range of different fasting options, along with guidance, once upgraded to premium.
Recipes and challenges to keep you motivated.
Gives tips and fasting reminders.
Cons
Basic options are restricted to what you can do
The longest fast you can track without upgrading is 36 hours.
Quite restrictive until you upgrade to premium.
A basic app without many added features.
Restrictive unless you pay to upgrade.
Great for beginners, but you may look for something more in-depth otherwise.
FAQs
Where can I get the Zero app?
The app is available for download on all Android and iOS devices. On Android, it is available on Google Play, while iOS users can find it on the App Store.
Is Zero a legit app?
Yes, the Zero app is a legit intermittent fasting app. It has received positive reviews and feedback from users who have found it helpful in integrating fasting into their daily routines.
How to cancel a Zero subscription?
You can cancel your subscription by navigating the Google Play or App Store until you get to the subscription tab. Once there, click on the Zero Fasting app and cancel your subscription.
Is the Zero Fasting app free?
You can download the app for free on Google Play or the App Store. Fasting tracker and other basic functions are free but you have to get a premium version to use all the features.
How We Tested
The key factors we considered in our zero fasting app review revolved around quality, effectiveness, price, and brand reputation. Let's take a closer look at each of them.
Quality 7/10
Safe to say that all the penned-down attributes listed by Zero were present in the app. However, like many similar applications, it had its fair share of baggage and rough edges that Zero needs to improve on.
Effectiveness 7/10
The biggest question we had to ask ourselves when testing the app was if it worked well in terms of helping users achieve their goals.
Well, the app certainly held its own, and numerous testimonies affirm its effectiveness as a weight loss tool.
However, one thing that stood out was the lack of a filter/search on the explore page. As such, you cannot find the exact content that will satisfy your needs. You have to scroll until you find what you need manually, which can be quite exhaustive.
Price 5/10
While Zero offers users a free 7-day trial version, which grants you access to all features, you need to get the pro version to continue using additional features. It is a pretty hefty price to pay, considering that there are other health apps with lesser price tags.
Brand reputation 8/10
When it comes to the fitness world, Zero has certainly established itself as an authority amongst its peers. With apps like this coming with yearly subscriptions, users must get a sense of belonging before committing to such a relationship. Zero exceeds in this field.
A Word From Our RD
Zero Fasting is a fantastic app that helps people understand the intricacies of intermittent fasting while providing them with a customizable program that will suit their needs.
However, like other similar fasting apps, it is not a quick fix, especially if your goal is to lose a significant amount of weight. You need to be consistent with your fast while taking exercising seriously.
On that note, if you are interested in trying zero fasting, it is important to talk to your doctor first. This diet is not for everyone, and it is important to make sure that it is safe for you before you start.
Once you have gotten the green light from your doctor, give it a try! You may be surprised at how easy it is – and how good you feel – after just one day without food.
Conclusion
Zero Fasting is a solid fasting app tailored to anybody wishing to try their hands at intermittent fasting. Regarding the health app, you get a fair enough bargain for its features, so there is no question about giving it a try.
Regardless, owning health apps does not guarantee success. You have to put in the work! And by that, we mean following the instructions throughout the entirety of your fast.
Last update:
August 31, 2023
7 min read
928 Views
0 Reviews