BetterMe Review: Unveiling My Results and Insights
Last update: August 8, 2023
13
829
0
Learn how BetterMe can guide you to a healthier, happier life.
Sometimes you need assistance to fire up your weight loss journey. Setting realistic goals and creating the right mindset can go a long way in helping you get to where you want to be physically. At the same time, your mental health will benefit from a more positive state of mind.
As a healthcare professional, I am an advocate for these principles, which is why I was so interested in BetterMe. The app takes a psychological approach to weight loss and fitness, differing from others that focus on losing weight as quickly as possible. But is it a good app for you, and does this alternative approach work from a medical perspective?
To answer these burning questions, I downloaded the app, explored its features, and now give my opinion on the benefits and drawbacks of BetterMe. So, keep reading for a full and honest BetterMe review.
What Is BetterMe?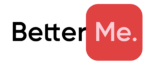 Supports physical health and mental well-being
Encourages healthy living
Visit BetterMe
Pros
Suitable for beginners and professionals

Supportive community

Ongoing advice and guidance

Personalized content and features

Short, manageable tasks

Promotes realistic goals

Progress tracking

High-quality audio

Free trial available
Cons
Frequent upselling

Limited food library

Logging food is time-consuming

Videos are more basic than other fitness apps

Issues with subscriptions and customer service
BetterMe is a health app combining workout plans and nutrition advice to help users change their habits and master a healthy lifestyle. It offers personalized material to support individual goals throughout the fitness journey, from toning up and building muscle to losing weight.
However, its primary aim is to help users adopt a strong and positive mind. By building a healthy relationship with food and exercise, you can develop long-lasting habits for good health.
I found that the app offers workout programs, nutritious recipes, various tracking tools, and a range of coaching services for ongoing guidance, which is particularly useful if you don't have the time or money to regularly see your doctor. In adopting a healthy mindset, BetterMe users can therefore improve their mental health for better wellness overall.
With this app, you can address and conquer common concerns that many of my patients complain are holding them back. For example, they often struggle to build a regular workout routine due to a lack of energy and motivation.
I often remind patients that successful weight loss doesn't come down to good luck, but is actually down to motivation, routine, and consistency. BetterMe offers tools like calorie tracking, meal plans, and educational content to help you master these practices and lose weight sustainably.
Who Is the BetterMe App for?
I'd recommend BetterMe for anyone who wants to lose weight, maintain weight, get active, eat well, and generally feel better in their bodies. As a user-friendly product, I found this product to be suitable for all fitness levels too. There are no body ideals, and you don't need to be a fitness fanatic to reap the benefits.
The makers describe this app as a wellness ecosystem on a mission to build a healthier world. If you are looking for support from an app that pays attention to realistic goal setting, BetterMe could be the one for you.
BetterMe Products
Something I loved about BetterMe is that their product offering goes beyond just food and fitness. While browsing the website, I discovered that they have a whole health coaching ecosystem, which provides a more holistic approach to wellness than other fitness apps I've explored in the past.
Here are 5 unique services that you can benefit from as a BetterMe member, and my thoughts on each one:
BetterMe Pilates
Whether you're looking to become more flexible, strengthen your muscles, or reach a weight loss target, BetterMe offers a 28-day Pilates challenge that is personalized to your fitness goals. It combines elements of Pilates with wall exercises to improve not only your strength, but also your posture, balance, and stability.
I particularly liked this program, as it requires minimal equipment and can be completed from home, which makes it an ideal recommendation for my patients who are limited on time or money to dedicate to their workout routines.
BetterMe Health Coaching
With its holistic health approach, BetterMe's Health Coaching program factors in your fitness, nutrition, and mental wellness needs to help you build healthy habits that stick for life.
Along with free access to over 1500 workouts and a non-restrictive meal plan, the biggest benefit I found with this program is that all users receive help from a personal coach to keep them focused on their goals.
BetterMe Fasting
I often recommend intermittent fasting as a healthy approach to my patients who are looking to lose weight, manage type 2 diabetes, and even improve their memory. I was therefore pleased to see that BetterMe has a program dedicated to helping users seamlessly integrate fasting into their daily eating schedule, using the highly effective 16:8 method.
BetterMe Yoga
Along with high-intensity workouts, BetterMe also provides users with a personalized yoga program to enhance muscular strength and flexibility, while promoting better mental health. Yoga has a variety of therapeutic effects that make it a treatment I often prescribe for chronic conditions and diseases, including heart disease, cancer, and depression.
What's even better about this program is that it offers both chair and sofa yoga workout plans, ensuring that yoga can be practiced by anyone, no matter their age or exercise ability.
BetterMe Band
With various studies suggesting that wearable fitness trackers improve physical activity and fitness levels, body composition, and other physiological outcomes, myself and other healthcare professionals recommend them for those wanting to take control of their overall wellness.
The BetterMe Band is an all-in-one health and fitness device that tracks steps, heart rate, sleep quality, calories burned, and much more. It can be connected to the app, which allows you to see how much progress you've made over time.
How Does the BetterMe App Work?
BetterMe works by generating a personalized health plan for the user. While checking the app out, I was first asked to complete a short quiz with questions about my age, diet, activity level, and goals, which helps the system tailor the plan to your needs. From there, you can get started with your personalized workouts and meal plan.
As you begin your new diet and exercise routine, the app's calorie counter makes it easy to monitor your caloric intake. Consuming fewer calories than you burn creates a calorie deficit, and studies show that calorie-tracking apps help you with losing weight and understanding dietary patterns.
BetterMe Workouts Review
In comparison to other fitness apps I've explored in the past, I feel that BetterMe workouts are pretty mediocre. While routines are available for beginners, intermediates, and professionals, the workouts are quite basic. Many of my patients require a sense of challenge to keep them motivated, and may therefore struggle to find satisfaction from this app.
However, I did find that there is an extensive catalog of exercises to choose from. You can either complete the training suggested or select your own if you're more experienced, with exercises targeting different muscle groups such as the arms, legs, or glutes.
You can also move from a basic level to more advanced exercises as you progress. For instance, you might prefer walking and slow jogging to higher-intensity training. A bonus feature that I particularly enjoyed is the live demos to help you master each movement, along with the constant access to personal trainer advice and tips.
Key Features of BetterMe
To help you decide whether BetterMe can cater to your unique needs, I explored each of its main features in detail. Below, I've given my honest opinion on these features, and why I think they make this a good health app.
#1 Meal plan tailored to your needs
One attraction of BetterMe is the meal plans. Expert nutritionists craft the plans, accounting for any dietary preferences you have. Recipes are easy to follow, and if you like, you can switch things up with alternative weight loss diets, like intermittent fasting or keto.
#2 Variety of workouts
As the program is very inclusive, I'd recommend it to all of my clients looking for the opportunity to lead a healthy lifestyle. The app caters to a range of fitness levels and includes specialized content, such as prenatal yoga, wheelchair workouts, and manageable activities for those with limited mobility.
You also don't need to splash out on a gym membership, as over 800 workouts are doable from home. These include a mix of cardiovascular and strength-training exercises to reshape your body, while activities like yoga and interval running keep it interesting by allowing you to try new things.
#3 Helps build healthy habits
Even without the workout plan, I found that BetterMe helps you develop new healthy habits overall. For example, you can record your water intake, which helps you to stay hydrated. I always encourage my weight loss patients to drink plenty of water, as this acts as an appetite suppressant and has been shown to speed up fat loss.
The step counter also continuously tracks your daily movements, which might motivate you to hit your targets. Walking a mile a day has countless benefits for your mind and body, from reducing stress levels to lowering your risk of heart disease. You can start small and work your way up to longer walks to speed up results from walking.
#4 Loads of informational content
Something I especially admired about the BetterMe app is that there's tons of information to keep you entertained and ensure you're always learning. You can find daily articles, general tips, and answers to common questions on everything you'd ever need to know about health and fitness, from calories and macronutrients to motivation.
Remember, you can obtain first-hand guidance from your health coach if you prefer a more personal approach.
BetterMe App Benefits
BetterMe offers a variety of benefits to support your journey to better health. I looked closely at what to expect when you sign up, and here are my thoughts on how the app could help you:
#1 Helps set realistic goals
A good thing about this app is that the targets are realistic. Other apps might promise that you will lose weight fast, whereas BetterMe only suggests goals that are possible. With a practical mindset, you're more likely to achieve healthy and sustainable weight loss results.
#2 Insightful nutrition bits of advice
It's never too late to learn about nutrition, and I'm always encouraging my older patients to try to make healthier choices when it comes to meal times. Often, gaining an understanding of healthy eating is enough to motivate you to change your lifestyle for the better.
I found that the daily personalized meal plan you'll receive also contributes to your nutritional education, with recipes that prioritize healthy and nutrient-dense ingredients.
#3 Free trial available
Access to a free trial is always a huge bonus, as it allows you to explore the program before making a financial commitment. BetterMe offers a trial period, but you must remember to cancel before it ends to avoid automatic charges from your bank account.
BetterMe App Downsides
Whatever your health and fitness goal, I discovered some drawbacks that you should think about before downloading BetterMe. Here are some cons to consider for anybody toying with the idea of purchasing this app:
#1 Lots of upsells
The BetterMe fitness app has a habit of flooding users with upsells to make them upgrade their membership to the premium version. These advertisements can appear as spam content, and you may find the constant advertising irritating as you try to navigate the app. This means that you'll find it harder to make and stick to your healthy lifestyle changes.
#2 Negative reviews online
BetterMe does have some reviews online from unhappy customers. Most of the negative reports relate to a lack of clarity over pricing, trouble canceling subscriptions, and poor customer service, all of which I experienced when exploring the app. It is critical to read the terms and conditions to avoid similar scenarios.
BetterMe App Cost
The BetterMe app is free to download from the App Store or Google Play. According to the official website, the BetterMe cost may vary by region. Additionally, the company sometimes offers different deals. At the time of writing this review, the pricing is as follows:
Weekly subscription: $4.99
One-month subscription: $19.99
Three-month subscription: $29.99
Is BetterMe Worth It?
If you're looking for a health and fitness app that will help you to set goals and achieve them, I'd say that BetterMe is worth downloading. It helps you to reach these goals in a healthy and sustainable way without feeling restricted, meaning that you'll be able to make long-lasting lifestyle changes.
I liked the variety of workouts and recipes that were available as this ensures that the app is inclusive to everyone, no matter your age, experience level, or personal situation. However, I did find some of the workouts to be quite basic, meaning that once you gain some experience you may need to move on to a more comprehensive fitness app.
Overall, at just $19.99 for a one-month subscription, the app is good value for money as it combines a personalized meal plan, workout program, and tracking tools. Separately, all of these services would cost much more, particularly if you recruited your own personal trainer and nutritionist.
FAQs
Is BetterMe legit?
Yes, the BetterMe subscription plan is a legitimate product with millions of active users. It is available to purchase from the App Store and Google Play. You can find tons of reviews online from legitimate customers who have tried and tested the BetterMe app subscription.
Does BetterMe work?
BetterMe can work for those willing to make positive changes to their lifestyle. It provides the tools to help you reach your health goals, including coaching, nutritional information, and personalized workouts. Many users find success with this fitness app.
Is the BetterMe app free?
The BetterMe app is free to download, and you can make the most of the free trial period. However, you do need to pay for a weekly or monthly subscription to gain access to premium features and get the most out of the weight loss program.
Where to get the BetterMe app?
Visit the official website and finish the quiz to get the app: betterme.world
Comparing BetterMe With Other Apps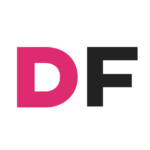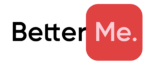 Brand
DoFasting
Perfect Body
Weight Watchers
BetterMe
Pros
Purposefully designed for intermittent fasting
Continuous guidance and educational content
Progress tracking
Calorie tracking
Thousands of recipes
Multiple diets
Convenient training routines
Motivational tools
Customized meal plan
Good selection of recipes
Accessible ingredients
Optional exercises
Nutritionist consultations
Suits various dietary preferences
Progress tracking
Macronutrient information
Promotes sustainable weight loss
Supportive community
Unique points system
No food restrictions
Easy food logging
Suitable for beginners and professionals
Supportive community
Ongoing advice
Personalized content and features
Short, manageable tasks
Realistic goals
Progress tracking
Free trial available
Cons
No free trial
Intermittent fasting doesn't suit everyone
No free trial
Limited food options
No calorie counting
Users may overeat or undereat
Freedom of food choices may cause weight gain
Frequent upsells
Limited food library
Takes time to log food
Basic videos
Subscription and customer service issues
How I Tested BetterMe
Reviewing the key features, benefits, and downsides can help you decide if an app is worth your time and money. BetterMe is a popular app with mixed reviews, which I would recommend to my patients looking to improve their overall well-being.
However, you should take advantage of the free trial to test it out for yourself before making any financial decisions based on my BetterMe review.
Quality 8/10
BetterMe is a good-quality app with a range of features. The educational element is particularly appealing, as it helps users understand health and wellness more deeply. There are mixed views about the subscription plans, so make sure you know what you are buying.
Effectiveness 8/10
The app comprises features that encourage healthy living to help you lose weight in a gradual and sustainable way. However, you can only partially rely on an app to reach your goals, and how effective you find BetterMe depends on whether you are willing to put in the work consistently.
Price 7/10
I found the price of the app to be reasonable considering all of the features it offers, especially if you agree to a longer plan to save money. While you don't need to attend the gym to use BetterMe's workouts, some of my patients do prefer this environment for inspiration. If this is the case for you, consider the cost of your gym membership on top of your subscription payments.
Brand reputation 9/10
You might wonder – is BetterMe legit? The answer is yes. BetterMe is a legitimate wellness company that aims to promote a healthy and active lifestyle. Many people around the world, including myself and other health experts, have tried this app, and there are thousands of user reviews online regarding this brand.
Conclusion
Overall, I'd recommend BetterMe as a good app for making positive changes to your daily regimen. Meal plans, workouts, and tracking tools all contribute to a smarter way of living that puts you in control.
Just remember that you might feel inclined to pay for the premium version due to constant ads, and it may be worth looking elsewhere if you're looking for more advanced workouts.
Last update:
August 8, 2023
13 min read
829 Views
0 Comments
${TOCSections.eq(0).find('a').text()}