Perfect Body Review: Is It Effective? Personal Trainer Explains
Last update: October 5, 2023
14
1301
3
Are you ready to stop yo-yo dieting and create healthy lifestyle habits that will last? Find out if Perfect Body could be the perfect solution to your weight loss woes from a personal trainer's perspective.
As a personal trainer, I work with a range of people from various backgrounds, of different ages, and with unique needs. Most of these clients are at the beginning of their fitness or weight loss journeys and often struggle with making this part of their daily routine.
When looking for ways to help my clients stay on track and lose weight at home, I stumbled across Perfect Body. The app claims to help beginners and those struggling to shift those pesky pounds to maintain motivation, build healthy habits, and lose weight for good.
But does this app actually work, or is it just another fad? I looked at the features, pros, and cons to decide whether or not I would recommend Perfect Body for those looking to lose weight.
What Is Perfect Body?
Over 1,000+ recipes to choose from
Option to add training exercises to maximize results
Personalized meal plan created by nutritionists
Includes a shopping list for all your ingredients
Start Perfect Body Quiz
Pros
Includes a shopping list for all your ingredients

Great value for the price of a membership

Over 1,000+ recipes to choose from

Option to add training exercises to maximize results

All the ingredients for your meals are easily found in most grocery stores

Personalized Perfect Body meal plan created by nutritionists
Cons
Might not be suitable for women who are breastfeeding or pregnant

No physical recipe books

No free trial
Perfect Body is a weight loss program that focuses on the use of personalized meal plans to support you in reaching your unique fitness goals.
Something that makes Perfect Body different from its competitors is that it doesn't use overly restrictive diets to help its users reach their goal weight and still encourages them to enjoy a piece of dessert or a glass of wine with dinner.
Their app, which also includes a web version, is full of features to help support you on your weight loss journey. It includes a weight loss progress tracker, workout options, and over 1,000 recipes for you to choose from.
It even includes a place for you to track your water since we all know how hard it can be to stay hydrated.
Perfect Body claims to be the easiest-to-follow online weight loss plan and is sure to re-inspire your time in the kitchen and take the stress out of cooking meals at home.
Their program includes over 1,000 healthy recipes hand-picked for you by a nutritionist based on your specific dietary preferences. All recipes are created with ingredients that can be easily found at any grocery store.
A big selling feature of Perfect Body is that their meals are not created to restrict calories or prevent you from enjoying the foods you love. Instead, they are simply healthy meal plan options that can keep you excited about cooking more at home, making you less likely to stop for fast food or order in when you're unsure what to make.
How to Get Started With Perfect Body
I was curious to see how easy it would be for my clients to get their personalized weight loss plan, so I visited the Perfect Body website to find out for myself. To get my exclusive price offer, I first had to take a short quiz so that the team could determine my needs and preferences.
The quiz takes just a few minutes to complete and consists of 20 straightforward questions, including:
My food preferences, such as my relationship with meat and fish
Any allergies I may have
Whether I eat breakfast
How physically active I am, and when exercise could fit into my week
My age, height, current weight, and target weight
The Perfect Body app then used my answers to calculate how long it would take me to hit my goal weight, my current BMI, and my recommended daily calorie intake for weight loss.
I received my Perfect Body diet plan within just 2 hours, which was crafted to meet my specific needs. As part of my plan, the app promised to provide me with a personalized weight loss plan, meal and ingredient substitutions, a handy shopping list, and 24/7 expert support.
How Does Perfect Body Work? 5 Key Features
Along with my diet plan, I was pleasantly surprised to see that the Perfect Body app offers a number of other features that, when used in combination, can create not only weight loss but also an overall improvement in happiness and well-being.
Here are the main features that Perfect Body provides:
#1 Personalized meal plans
The main feature of the app is the Perfect Body meal plan. This is created for a 28-day period and includes 5 meal options per day.
After the 28 days are up, you'll be asked to update your information, including the amount of weight you've lost, and the brand's team of nutritionists will create a new personalized meal plan if you so wish.
What's great about this option is that the diet plan will match your new target calorie and macronutrient count depending on the weight you've lost during that time frame. This is particularly important for my clients looking to make further progress on their weight loss journey.
#2 Customizable training plan
Something I always emphasize to my clients is that they need to prioritize a combination of diet and physical activity to see the best results. That's why, in addition to meals, Perfect Body also offers a membership option that includes training programs.
From beginners to those who have more experience in the gym, I'd recommend these exercise programs to clients of all fitness levels. They can be done in the comfort of your own home and without the use of any equipment.
#3 Daily progress tracker
One of the biggest setbacks I see for people trying to stay motivated and consistent with a lifestyle change is how long it takes to see results. Losing weight is best done slowly, which means that the changes you notice on a scale or in the mirror will also be slow to come.
I was, therefore, happy to see that this app includes a place for users to track their daily progress so that they can see tangible progress toward their goal weight. There are also separate trackers to help users improve their water intake, step count, and sleeping pattern.
Features like these make all the difference when it comes to sticking to a weight loss program in the long term.
#4 Shopping list
Although the 5 meal options offered by Perfect Body only take 15–20 minutes to prepare, I did worry about the amount of grocery shopping I'd need to do to have all the necessary ingredients on hand. Many of my clients have busy schedules, and I knew having to write long shopping lists would put them off sticking to their new healthy lifestyle.
However, the app makes this process easier with the shopping list feature, which automatically updates to reflect the specific ingredients needed for that day's cooking.
#5 Consultation with a nutritionist
I advise clients to avoid following the advice from people claiming to be fitness experts online. It can be hard to know who to trust and what information is actually relevant to you and your unique health needs.
Instead of trying to piece together your own treatment plan via Google, I like the fact that Perfect Body offers the option for you to book a consultation with an in-house dietician for only $19.99.
Following a generic exercise program can't offer you the same level of specificity that a one-to-one session with a personal trainer like me can, and working directly with a nutritionist is exactly the same.
Being able to ask questions about the unique challenges you've faced throughout your fitness journey could be exactly what you need to overcome them once and for all.
What I Liked About Perfect Body: 5 Benefits
After trying Perfect Body, I feel that it stands out among its competition for providing the most extensive recipe list, offering the best value for the subscription price, and more.
Below is a round-up of even more of the benefits I discovered when using the app.
#1 Over 1,000 healthy meal options
You may be given 5 meal options per day, but Perfect Body offers more than 1,000 nutritious yet delicious meal options that fit around your unique calorie intake.
Whether it's because of allergies or dietary preferences, I was given the choice to exclude certain foods, such as specific types of meat, fish, vegetables, and carbohydrates. If you are given recipes you don't love, you'll also have the option to adjust your meal plan as you go, and with such a huge backlog of meals, you're sure to find something you love.
#2 Variety of workouts with no equipment
For many clients, splashing out on expensive equipment or a monthly gym membership doesn't fit within their budget. Using weights to work out can also be pretty intimidating, particularly for beginners.
What's great about Perfect Body is that the plan offers a wide range of simple yet effective workout plans that don't require any equipment. I was asked to complete four 30-minute workouts per week, but this will vary from user to user, depending on your quiz responses.
They can be completed from the comfort of your own home or on the go, making them easy to slot into your busy schedule.
#3 It's easy to see progress
With the built-in progress tracking feature, you'll never struggle to see results. Along with your meals, weight loss, and body measurements, you can also track your steps and water intake, both of which are essential when trying to up your calorie burn.
So, even if you only lose 1lb per week, you'll have a visible record of this, which makes keeping yourself motivated to stick to your new lifestyle much easier.
#4 You get a desserts ebook
Watching friends and family indulging in delicious desserts while you're stuck snacking on carrots makes it incredibly difficult to stick to a long-term diet plan. Moments of weakness like these can often snowball into a week of over-indulging, which is why I never recommend overly restrictive diet plans to my clients.
Like myself, the creators of Perfect Body understand this and, therefore, have put together an ebook full of delicious low-sugar dessert recipes that not only taste good but can be eaten completely guilt-free.
#5 You get support when needed
Whether you're struggling with some of the cardio exercises in your personalized program or aren't enjoying the meal plan that you've been given, the Perfect Body team is on hand 24/7 to give you a hand.
They make it easy to swap a certain type of food or meal out for something that you'll love, which will ensure that you stay on track.
Cons of Perfect Body
As with any health and fitness product or service, I like to take a look at the downsides to give you an honest opinion on whether it can help you on your weight loss journey.
To give you a balanced view of Perfect Body, I've summarized the cons of the app below:
#1 You can't log your own workouts or meals
One of the main downsides I discovered with Perfect Body was that there wasn't an option to include some of my own favorite meals in the plan. As a personal trainer, I'm always busy, so I can't always find the time to cook my meals from scratch. Instead, I tend to grab healthy but low-calorie options on the go, which couldn't be tracked into the app.
#2 Meals may include unusual or hard-to-find ingredients
Before trying the app out, I read Perfect Body reviews from some customers that mentioned they struggled to find some of the ingredients suggested in the personalized meal plan. After browsing the meal suggestions, I noticed that many ingredients were pretty expensive too.
However, it would be pretty easy to substitute these ingredients for others that you could get your hands on.
#3 It requires willpower to stay consistent
Many other diet apps send push notifications, provide reward systems, or have a community for members to motivate and share inspiration with each other. Perfect Body does have a few meal plan challenges, but I felt like these could do with some improvements to spur users on.
Instead, users must build a good level of willpower to reach their goals which, from experience with clients, I know can be extremely difficult when surrounded by temptation. For example, you'll need to log your meals and track your weight loss metrics manually, which may be too much for beginners.
#4 Subscription renews automatically
Once the app has helped you achieve your weight loss goal, you'll need to remember to cancel your subscription by emailing their dedicated support team at [email protected].
I forgot to do this and found that my subscription automatically renewed after trialing it for this review. I then had to pay for the next few months of my selected plan.
What Is the Price of Perfect Body?
The initial quiz is completely free to help get you started, and I was only asked to pay to get my unique meal plan and workout program.
Based on your unique needs and preferences, the most accurate pricing can be accessed after completing the quiz, and there are often time-exclusive promotions that make Perfect Body cheaper. Note that you can choose between a 3-month, 6-month, or annual plan, with discounts the longer you sign up.
Below is the pricing plan I was offered after finishing the quiz:
What Do Other Customers Think About Perfect Body?
With more than 65,000 users around the world, there are thousands of Perfect Body reviews describing other people's experiences of how the app helped them to lose weight quickly and achieve their unique fitness goals.
From men and women aged 18 all the way through to 65+, the app helps a wide demographic with their meal and exercise programs. To make this review inclusive of everyone, I looked at some other reviews, which you can read below:
Perfect Body vs. Alternatives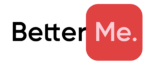 Brand
Perfect Body
BetterMe
Noom
Pros
Great value for the price of a membership
Over 1,000+ recipes to choose from
Option to add training exercises
Personalized meal plans created by nutritionists
Daily planner
Progress tracker
Has options for beginners as well as more advanced users
Includes a step counter
Free one-week trial
Cons
Only offers 10 meal options
Better for workouts than meal planning
Expensive
$59/month
No specific recipe book included
Involves a big time commitment
Uses restrictive eating
How I Tested Perfect Body
When I'm reviewing any product, I test it against certain criteria that will legitimize not only its credibility but also its ability to provide the desired results.
In this Perfect Body review, I judged the app on its quality level, how effective it is in providing results, the value I received in comparison to its price, and the brand's overall reputation. Here are my thoughts:
Quality 8/10
When determining the quality of the service offered, I took into account things like how well the app functioned and the app's ease of use.
Not only did I find the Perfect Body app and web version to be flawless in their design, but they also functioned as they should, offering easy access to their meal plans, training programs, and progress trackers.
Effectiveness 9/10
I judged the effectiveness of Perfect Body on whether or not I thought it would move users closer to reaching their goal weight while living a healthier and more sustainable lifestyle.
Since the launch of the app, there have been thousands of positive Perfect Body reviews alongside my own, which credit the service for helping them in losing varying amounts of weight. Most importantly, they praise the app for making a lasting shift in their relationship with food.
Price 9/10
I consider health and fitness products to be priced appropriately if they deliver a good amount of value for their price.
The subscription price for Perfect Body is around half that of its competitors and gets cheaper the longer you commit to a membership. I found that they offered a service that exceeds competitors in terms of the quality of the app, the number of recipes, and possible add-ons they provide.
Brand reputation 9/10
Brand reputation refers to how trustworthy a company is in providing a reliable service. I gave such a high score in this category as the app has an exceptional customer support team available 24/7 and thousands of reviews advocating for the brand.
FAQs
Is Perfect Body a legit app?
There are thousands of online reviews that not only legitimize Perfect Body as a real company but also as one that is able to provide verifiable results to its users.
How much does the Perfect Body app cost?
3-month subscription: $38.99; 6-month subscription: $51.99; 1-year subscription: $66.99
How fast can I be expecting results with Perfect Body?
How quickly you see results will depend on your level of commitment to the training and diet plan. Anyone who is overweight can expect to lose weight quickly if they stick to their Perfect Body program.
Where can I get the Perfect Body app?
You can download it directly from their official website: https://perfectbody.me/
Is it safe to follow the Perfect Body meal plan?
The Perfect Body meal plans are safe as they are created by dieticians and are designed specifically with your unique needs and goals in mind.
Does Perfect Body really work?
Yes, according to Perfect Body reviews, the app has helped over 65,000 people achieve their personal weight and fitness goals through its personalized exercise and nutrition programs.
Conclusion: Is Perfect Body Coach-Approved?
As a personal trainer, clients ask my opinion on a variety of different weight loss apps, and I find that many provide restrictive diet plans and complicated workouts. However, after conducting a thorough Perfect Body review, I found that the app is an exception to this. While taking a closer look at the features, I felt that it really stood out from the competition.
This is because they offer a huge number of recipe options, along with lots of unique features to help users create and maintain healthy habits.
By using a personal weight loss program that combines a meal plan with training tips, you'll lose weight quickly but in a sustainable way that puts an end to yo-yo dieting once and for all.
Last update:
October 5, 2023
14 min read
1301 Views
3 Reviews
${TOCSections.eq(0).find('a').text()}