PhenGold Review: The Golden Ticket to Your Dream Body?
Last update: September 26, 2023
13
1053
0
In this in-depth exploration, I break down the science behind PhenGold and reveal its effectiveness. Discover whether it's the right choice for you.
For many, losing weight can be a tricky endeavor. An effective and popular way of easing your weight loss journey is by incorporating dietary supplements into your regime, but deciding which one to choose can also prove challenging.
One such supplement gaining popularity is PhenGold, which is designed as a fat burner and intended to be used alongside a healthy diet.
In this article, I've taken a deep dive into PhenGold, covering everything from its pros and cons to the nitty-gritty of how it actually works. Check out my professional PhenGold review to get the inside scoop on this supplement.
What Is PhenGold?
Contains ingredients that boost metabolism
May suppress appetite and promote appetite control
Enhances the fat-burning process
Learn More
Pros
All-natural ingredients

Affordable product
Cons
Only available online

Appetite-suppressing ingredients may not be as powerful as claimed

Caffeine content makes it unsuitable for those with caffeine sensitivity
PhenGold is a natural weight loss supplement designed to boost metabolism, suppress appetite, and enhance fat burning.
This product contains organic ingredients that are intended to improve your energy levels. It's also said to improve mood levels to counter any irritability brought on by dieting.
Most of the ingredients are science-backed, and the product contains no proprietary blends, meaning you know exactly what is going into your body.
The overall function of this supplement is to boost your metabolic rate and, in turn, help you lose weight faster.
Why I Chose to Review PhenGold
As a healthcare professional, I am always seeking new solutions to help my clients achieve and maintain a healthy weight, including dietary supplements, weight loss apps, or even specific weight loss foods.
I am committed to finding safe products that are also effective solutions to help people address their weight management concerns and achieve their weight loss goals. As part of my commitment, I decided to review PhenGold when I heard about it.
In my PhenGold review, I've looked at its ingredients, safety profile, as well as its pros and cons. My goal is to streamline your research process and empower you to confidently decide if PhenGold is right for you.
Who Can Take PhenGold?
PhenGold is a good choice for adults who want to promote weight loss and burn fat faster. It's made from natural ingredients and generally has few side effects, making it suitable for most people.
However, it should not be used by anyone who is pregnant or breastfeeding. You should also avoid it if you have sensitivities, intolerances, or allergies to any of the ingredients.
How Does PhenGold Work?
Most users report positive results related to weight and fat loss with PhenGold.
The ingredients in this fat-burning supplement are designed to promote weight loss, increase calorie burning, and boost metabolism, with the manufacturer's claims backed by evidence.
For example, the supplement contains green tea extract, which can boost your metabolism and give you an energy boost. It also contains L-tyrosine, a form of amino acid that can enhance mood and support cognitive function.
In theory, these supplements should help you lose a few pounds, but keep in mind that weight loss affects everybody differently.
I must also add that PhenGold – and any other supplement out there – should be used alongside a healthy and balanced diet and exercise.
Weight loss supplements are not a magic bullet that will eliminate fat instantly. You could, however, consider combining these supplements with a weight loss diet, like the ketogenic diet, to accelerate your results.
Before taking on a new diet, make sure you consult with a healthcare professional to evaluate your overall health and receive relevant medical advice that aligns with your body.
Benefits of the PhenGold Supplement: What I Liked About This Product
While conducting this PhenGold review, I noticed that the supplement has several potentially beneficial properties. I have shortlisted the most striking benefits of this product to help you decide whether it can help you.
#1 Might improve your metabolism
PhenGold contains metabolic-enhancing ingredients, such as green tea extract, which has been scientifically suggested to boost fat metabolism. It's important to acknowledge that everyone's metabolic rate varies, and so the efficacy of ingredients like green tea extract will differ depending on your body.
In all cases, remember to maintain a balanced diet and stay active while using this supplement for better results.
#2 Might curb your appetite
L-tyrosine is an amino acid that is widely advocated to suppress appetite. This can help curb unhealthy snacking habits and encourage you to stick to your diet so you can lose excess fat more effectively.
The potential benefits of L-tyrosine lie in the ingredient's ability to encourage balanced neurotransmitter levels and promote a more stable mood, which can indirectly influence your eating habits.
However, this ingredient lacks scientific research, so its efficacy is not indefinite.
#3 Improves mood and focus
PhenGold contains L-tyrosine, an amino acid scientifically shown to improve cognitive function and mood.
Given that dieting and regular exercise can be both physically and emotionally draining, this supplement can be a great pick-me-up to help lift your spirits. Because it may also improve your focus, you could additionally perform better when exercising and generally be more engaged throughout the day.
#4 Gives you energy
PhenGold has a relatively high caffeine content, thanks to ingredients like green tea extract. As I mentioned earlier, this can give you a temporary energy boost, which, in turn, can help you power through longer workouts and ultimately burn more calories.
Upon taking this supplement, you may notice an increase in your energy levels, which could contribute to enhanced endurance when working out. While caffeine has its benefits, I must point out that you shouldn't take this product if you suffer from related sensitivities.
Downsides of PhenGold: What Could Go Wrong
When looking for any weight loss pills, it is essential to weigh the drawbacks against the benefits in relation to your individual requirements.
To give you a better understanding of PhenGold from my perspective, I've laid out the main drawbacks that are worth acknowledging.
#1 You can't use it in the evening
PhenGold contains a significant amount of caffeine. While this may be beneficial during the day when you're on your feet and exercising, it may negatively impact your ability to sleep at night. If you disrupt your sleep pattern, you will likely experience fatigue and potentially risk interfering with your weight loss journey.
The caffeine index in this supplement may also be unsuitable for individuals suffering from heart health issues.
#2 Only available online
PhenGold is only available online, which limits people who don't have access to the internet and cannot order items through their website.
Many people also have security concerns about entering their financial information and ordering products online and, therefore, may be reluctant to purchase the product.
Another downside to PhenGold being exclusively online is that customers have to wait for it to arrive, and there's always a chance it could get lost in the mail, discouraging potential buyers. Ideally, having the product in physical retail stores in addition to being available online would improve its accessibility.
#3 Might have unpleasant side effects
Like any dietary supplement, PhenGold may present some unpleasant side effects. For instance, due to the high caffeine index of this supplement, users may experience mild jitters and digestive discomfort upon initial use.
Once your body gets used to the supplement, these issues should subside. However, it's essential you seek medical advice from a healthcare professional before consuming any form of dietary supplement, especially if you suffer from any specific health issues, such as sensitivity to caffeine.
PhenGold Ingredients
To aid my PhenGold review, I've applied my healthcare expertise to carefully analyze the key ingredients in this supplement. You can explore these components and their functions to assess whether the supplement is the right fit for you.
#1 B vitamins
PhenGold contains B-group vitamins, including B6, B12, and B3, which are highly beneficial for overall health.
Although the effectiveness of these components depends on your body's metabolic rate, overall diet, and health conditions, they can generally help with alleviating stress, supporting your body's nervous system, boosting your energy metabolism, and supposedly reducing fatigue.
I often recommend my clients incorporate B vitamins into their daily lives due to the range of benefits they present.
#2 Green tea
Green tea extract is a common ingredient in supplements for weight loss. Not only is green tea packed with antioxidants that boost your overall health, but it can also help improve energy levels and your mood.
Green tea extract contains catechins, which have been shown to help with weight loss and decrease overall body mass.
However, this ingredient does include caffeine, which might not be suitable for people with sensitivities or certain health conditions.
#3 L-tyrosine
L-tyrosine is a naturally occurring amino acid that is suggested to help with mood regulation and support cognitive function. I have had clients who took L-tyrosine and experienced improved mental alertness, focus, and even better stress management.
This ingredient is also involved in synthesizing thyroid hormones, which simply means it can help regulate metabolism and energy production. This is especially beneficial as it can encourage your engagement and endurance during physical activities.
Due to its effects, L-tyrosine is well-suited to individuals engaging in frequent exercise and diets, as it can help offset feelings of stress while encouraging better focus.
#4 Green coffee and caffeine anhydrous
The green coffee extract helps you feel more energized. It is common to feel lethargic when you are trying to lose weight because your body is not used to the calorie deficit.
Additionally, green coffee contains chlorogenic acid. This compound is scientifically suggested to prevent weight gain and enhance metabolic functions.
Caffeine anhydrous is another form of caffeine, which, when ingested, can temporarily increase alertness, acting as a central nervous system stimulant.
As I would disclose with my clients, I must point out that this ingredient can induce unwanted side effects like jitters and a disrupted sleep pattern, especially if you consume it excessively. It is also unsuited to individuals with certain health issues, including cardiovascular diseases.
#5 L-theanine
L-theanine is found in green tea and is the ingredient attributed to the energizing effects of green tea. L-theanine could combat the physical and mental fatigue of dieting.
There is also a lot of research to support the idea that L-theanine has anti-obesity effects and supports weight loss, making it a notably valuable ingredient in PhenGold.
#6 Rhodiola rosea
Rhodiola is an herb commonly found in colder mountainous regions of both Europe and Asia. There is evidence that it can help combat fatigue and boost energy levels.
It may also improve exercise performance, helping you boost weight loss through physical activity. This is fantastic if you struggle to endure intense and prolonged exercises needed for fat burning.
#7 BioPerine
BioPerine is a trademarked ingredient, which is essentially a form of black pepper extract. This ingredient can encourage weight loss and nutrient absorption to help your body gain all the benefits from the foods you consume.
By containing BioPerine, the efficacy of PhenGold is enhanced as it promotes the absorption of its active ingredients that can facilitate weight loss and fat burning.
#8 DMAE
DMAE, also known as dimethylethanolamine, is a naturally occurring compound that is produced by the body and is also found in fatty fish. Not much research has been done on the benefits of DMAE, but an older study showed that the compound could improve mood.
It's also been suggested that DMAE may improve cognitive function and increase alertness. While it has a good reputation in the health and fitness community, it's important to understand that this ingredient has not been well studied, so its benefits cannot be definitively proven.
PhenGold Cost
PhenGold offers three purchase plans: a 1-month supply costing $74.99, a 2-month supply costing $224.97, and a 3-month supply costing $374.95.
Currently, PhenGold is offering special promotions on their products. For example, you can receive an additional month's supply for free with the 2-month bulk package option and an additional two-month supply for free with the 3-month bulk package.
This supplement also provides a 100-day money-back guarantee to those who aren't satisfied with its functions.
Comparison Table
When choosing a supplement, it's a good idea to compare similar options to determine which one best suits your needs. To help you make an informed comparison, I've prepared the following table: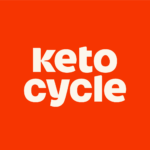 Brand
Keto Cycle Fuel
PhenQ
PhenGold
Pros
Supports ketosis
Alleviates keto flu
Helps reach ketosis faster
Suppresses appetite
Encourages fat burning
Combats fatigue
Enhances mental focus
Gives an energy boost
Improves metabolism
Cons
Limited flavors that may not accommodate varying taste preferences
May cause digestive issues
Expensive compared to other weight loss supplements
Some users have experienced negative side effects
Can't be used in the evening
Presents some negative side effects
FAQs
What is a daily dose of PhenGold?
Users are to take three PhenGold capsules 20 minutes before breakfast every morning. It is also advised that you consume the supplement before a workout.
Is PhenGold legal?
PhenGold is a legal over-the-counter supplement made from natural ingredients that are deemed safe by the relevant health authorities.
Is PhenGold safe?
PhenGold is an all-natural supplement that is safe for most people to take. However, those under the age of 18, those who are pregnant or breastfeeding, and anyone with a condition that could be exacerbated by the supplements should not take them.
Where can I buy PhenGold?
PhenGold can only be bought online from the manufacturer. It is available in the UK, the US, and some European regions. Upon purchasing PhenGold, you are covered by a 100-day money-back guarantee.
How to take PhenGold?
PhenGold can be taken any time of the day, but you need to take all 3 pills to fulfill the dosage requirements. You can take them all in one go, and you are advised to take them on an empty stomach.
How I Tested the PhenGold Supplement
I take recommending health supplements very seriously. Whether it is an appetite suppressant or a weight loss pill, I believe in giving a thorough analysis so my clients and readers know exactly what they are buying.
To ensure this PhenGold review is well-rounded, I reviewed key areas, including quality, effectiveness, price, and brand reputation. See below to find out more about how PhenGold rates in these areas.
Quality 8/10
PhenGold contains some ingredients that are proven to work, such as vitamins B3, B6, and B12.
However, some of this supplement's components lack relevant studies to support the product's claims, such as DMAE, which doesn't have any recent research to back its efficacy. It is for these reasons that I have deducted two points from the quality score.
Nonetheless, PhenGold does include a range of natural ingredients that are also good quality, and so the product gains some praise for this.
Effectiveness 7/10
Most of the ingredients in the PhenGold supplement have been proven to be effective for weight reduction. They may also improve energy and mood levels and reduce fatigue.
However, as I mentioned earlier, some of the product's ingredients lack relevant research to support the brand's claims, so the product's effectiveness in general cannot be 10/10. For these reasons, I have given PhenGold a 7/10 for effectiveness.
Price 8/10
PhenGold contains a range of naturally derived ingredients that are relatively good quality, as reflected in the product's price of $74.99.
To help make the product more affordable, PhenGold offers bulk deals and limited discounted offers for purchasing the supplement, helping shoppers save some money.
Taking both the quality of the ingredients and discounts available, I have chosen to score the supplement 8/10 for its price.
Brand reputation 8/10
PhenGold has a range of positive reviews from satisfied customers, which reflect the supplement's brand reputation.
However, I have chosen to deduct two points as the supplement lacks relevant research that proves its claims related to effective weight management. This risks the product being partially misleading, which can damage the brand's overall reputation.
A Word From Our RD
Most dieting pills use ingredients that boost the metabolic rate, improve the calorie-burning process, and enhance fat burning. All these factors help to support overall weight reduction.
While most diet pills are safe for use, it is important that you do not rely solely on these supplements for weight reduction. Instead, you should combine them with a healthy and balanced diet, a caloric deficit, and increased physical activity.
Fat burner supplements are generally safe for use, but you must always follow the recommended dosage guidelines from the product manufacturers. If you are thinking of trying a diet pill but are worried about interactions with other medications, I strongly advise you to consult with a healthcare professional.
Conclusion
Based on my professional assessment of the supplement's ingredients, benefits, and drawbacks, I believe it exhibits some promising features.
While ingredients within the supplement's formula may lack scientific research, the product still has some beneficial and effective components.
For example, the inclusion of green coffee and B vitamins has been shown to work together to support energy metabolism, nervous system function, and stress reduction. These are all valuable benefits when embarking on a weight loss journey.
However, as communicated throughout the article, PhenGold is not 100% supported by relevant research that can prove its efficacy.
Last update:
September 26, 2023
13 min read
1053 Views
0 Reviews
${TOCSections.eq(0).find('a').text()}