VidaSlim Review: Overview, Benefits, and Side Effects
Last update: July 27, 2023
8
690
0
Today, we are going to review VidaSlim weight loss pills. Stick with us for an in-depth review!
What if losing weight was as easy as taking a daily pill made from natural ingredients?
VidaSlim promises to make burning fat an easy daily habit – and to detox your body and boost your health in the process.
But what exactly can you expect from this supplement? Continue reading to find out all the details about this "magic" supplement.
What is VidaSlim?
Daily fat-burning pill based on the tejocote root laxative
Detox effect and skin, nail, and hair health booster
Learn More
Pros
Easy to take every day

All-natural ingredients

Caffeine-free
Cons
Takes 2–3 months to work

Laxative effect may be unpleasant

Not backed by science
VidaSlim is a weight loss supplement from a US-based brand with the same name. More than helping you shed pounds, it promises to detox your body and make your skin, hair, and nails healthier.
This all-natural weight loss supplement uses tejocote root as its main ingredient. Other ingredients include vitamins C and A, as well as calcium and pectin. The Plus version of the formulation has acai berry powder, green tea, and other ingredients.
VidaSlim comes in the form of a pill – you get 30 pills in a bottle that lasts you 30 days.
In addition to helping accelerate fat loss, VidaSlim promises to rid your body of toxins and improve the health of your hair, skin, and nails.
Who Is VidaSlim for?
VidaSlim pills target women who need a fast and convenient fat-burning solution they can take daily. It's important to note that it is not meant as a replacement for a healthy diet and active lifestyle.
Nonetheless, it is a standalone solution that promises to help you shed pounds at a significant pace by detoxing your body and boosting overall health.
With that in mind, VidaSlim warns customers that some of them may experience gas, frequent bowel movements, and possibly body and muscle pain.
How Does VidaSlim Work?
According to the manufacturer, VidaSlim will first initiate a detox stage that can take between 1 to 4 weeks and possibly longer.
During this stage, you have to take frequent trips to the restroom. Your body will also secrete waste and toxins through sweat.
After this stage, your body will start burning fat. VidaSlim claims that you will see inches disappear from your body before pounds. It may take 2–3 months or longer before you can see results.
While taking VidaSlim, it's important to keep yourself hydrated. VidaSlim weight loss pills can also deplete your body of potassium, which you need to stay healthy.
That's why, to lose weight safely while on this supplement, you need to eat foods high in potassium, like bananas.
How to Use VidaSlim
VidaSlim comes as a pill that you have to take with a glass of water after your biggest meal of the day – preferably your first or second meal of the day.
You don't have to take the VidaSlim pill at the same hour every day. However, you should avoid taking it on an empty stomach, as doing that may make it ineffective.
VidaSlim Key Ingredients
So, what exactly is inside VidaSlim? And do these ingredients actually work? Let's take a closer look at the key ingredients in this supplement.
#1 Tejocote root
Also known as Crataegus mexicana, tejocote root is a type of hawthorn native to Mexico and Guatemala. It's essentially a powerful natural laxative.
In dried form, it has been used repeatedly as a weight loss supplement that can expel fat cells and has purported detox benefits.
Proponents of this root claim that it can burn fat and shrink fat cells if taken regularly. It does this by helping the body expel toxins, waste, and fat itself.
However, there is not yet enough scientific evidence to justify the fat loss or detox benefits of the tejocote root. What's more, research from 2020 suggests that tejocote root may cause anemia and other health problems in some people.
Other studies note that tejocote may have cardiotoxic effects. For this reason, more research is needed to warrant this ingredient's inclusion on a list of effective fat-burning supplements.
#2 Vitamin A
Severe vitamin A deficiency is associated with being overweight and having a high body mass index, although it is rare in the Western world.
Many foods have this vitamin, including milk, eggs, tomatoes, leafy greens, carrots, and other yellow vegetables.
Unless your body has a vitamin absorption problem or you are malnourished, it's not likely you will develop a vitamin A deficiency.
#3 Vitamin C
Vitamin C is inversely related to body weight. Having enough vitamin C enables you to oxidize more fat during moderate-intensity exercise, according to research.
With that in mind, there's currently no body of research to support taking additional vitamin C doses as a way to promote fat loss.
If your body already has an adequate vitamin C intake from your diet, it will excrete any extra vitamin C.
#4 Calcium
Some studies have linked low calcium levels with a higher weight and possibly high cholesterol levels in women. However, more recent studies have questioned this.
A study from 2013 found that calcium plus vitamin D3 supplementation supported body fat loss including visceral fat loss, a type of fat that is particularly unhealthy. But these results were noted only in subjects with low calcium levels.
Calcium deficiency can be a problem with multiple health effects including weaker bones and muscle cramps. Women around middle age or older can be especially at risk.
#5 Pectin
A soluble fiber found in fruits, pectin is often used as a thickener in jams, medicine, and other foods. In theory, pectic can make you feel fuller for longer by slowing your stomach's ability to digest foods.
Some research on mice seems to confirm these findings. However, more research is needed to replicate these findings in humans.
3 Benefits of VidaSlim
#1 All-natural
Unlike other weight loss products on the market, VidaSlim looks like a lean and clean one. Its mix of natural ingredients won't fill your body with unwanted additives and flavorings.
What's more, if you are concerned about caffeine-related issues, such as caffeine sensitivity, rest assured that the product doesn't contain any caffeine.
All in all, if you're careful about what you put into your body, you'll like VidaSlim's simple list of ingredients.
#2 Convenient use
Taking a VidaSlim pill a day is quick and easy, which makes VidaSlim one of the most convenient fat-burning products on the market.
You don't have to follow any special instructions either, just stay hydrated and eat enough potassium-rich foods. You can take the pills at home, at work, or while you travel.
#3 Only one active ingredient
The tejocote root is the only active weight loss ingredient in VidaSlim. Supplement manufacturers claim that it breaks down fat and helps your body expell it, though no substantial body of research has yet validated these claims.
In weight loss supplements, active ingredients are the ones that provide the purported weight loss benefits. But active ingredients can also have side effects. When a supplement includes multiple active ingredients, the risk of side effects is higher.
3 Possible Side Effects of VidaSlim
#1 Stomach upset and frequent movements
Tejocote root is a powerful natural laxative. Mild VidaSlim side effects include frequent urination and bowel movements, stomach upsets, and body pain.
The manufacturer claims that the latter is the result of lactic acid being released in your body to help break fat.
#2 Headache, nausea, and vomiting
The VidaSlim weight loss process can cause both dehydration and the loss of potassium from your body. Combined, these may cause headaches, nausea, and vomiting.
For this reason, as you take VidaSlim pills, it's crucial to drink enough water and eat potassium-rich foods.
#3 Late period
This dietary supplement may also affect your hormones. This can lead to a late period or spotting.
The manufacturer says that your hormones should return to normal after using VidaSlim for a while but recommends talking with your healthcare provider if the symptoms persist.
How Much Does VidaSlim Cost?
A bottle providing 30 VidaSlim pills costs $35. You can save money by opting for a monthly, bi-monthly, or three-month subscription.
When you subscribe, you only pay $30 per box. This means that a VidaSlim pill costs between $1 and $1.16, depending on the subscription model you choose.
The Plus version of the supplement, which adds acai berry powder and other ingredients, is more expensive.
VidaSlim vs. Alternatives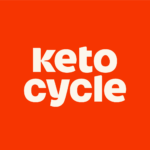 Pros
Ingredients backed by science
Electrolytes keep your body hydrated
Collagen strengthens the joints and skin
Has whey protein for muscle recovery after exercise
Boosts your energy and concentration
Easy to take
All-natural ingredients
Caffeine-free
Cons
Can break a fast
50 calories per serving
Risk of dehydration and low potassium levels
Not backed by science
Needs 2–3 months to work
Unsustainable long-term solution
FAQs
Is VidaSlim safe?
The main active ingredient in VidaSlim, tejocote root, has been used in other weight loss supplements.

As we've seen, several studies have linked it with serious side effects. Its long-term effects on humans haven't been extensively studied.

The other ingredients in VidaSlim are safe for humans in normal doses.
How long does it take to see results with VidaSlim?
VidaSlim claims to detoxify your body in as little as a week and bring weight loss benefits after 2–3 months.
Is VidaSlim legit?
VidaSlim USA is a real brand headquartered in San Antonio, Texas. Other VidaSlim weight loss products include Pretty Potion, VidaSlim Plus, Elite Protein, and Brazilian X Gel.
How We Tested
During our VidaSlim review, we weighed the quality, effectiveness, price, and brand reputation associated with the product.
Quality 6/10
From product packaging and resources to the customer experience, VidaSlim doesn't excel in any of the categories. Don't expect this product to blow your mind away.
Effectiveness 6/10
Does it really help you lose weight? We looked at what the current scientific evidence has to say about its ingredients. The evidence that it can burn body fat is mixed, to say the best.
Price 7/10
Does the price justify the ingredients and packaging? VidaSlim isn't the most expensive of weight loss supplements, but it isn't cheap either.
Brand reputation 7/10
Can you trust this brand? VidaSlim has a mixed brand reputation online, with a Trustpilot rating of only 2.3 stars.
A Word From RD
Putting all your weight loss hopes in a pill or fat burner can easily lead to frustration and disappointment. All the more so if you keep eating more calories than you burn.
Superfoods can be used as part of a weight loss plan. But following healthy meal plans and an effective workout routine is still crucial.
It's also important to consider your goals. Do you want to lose weight steadily without putting it back on?
Slow and steady will get you there. That doesn't mean you can't incorporate weight loss pills in your weight loss strategy. Only that you should take them with a pinch of salt. Often, they are not the most effective weight loss supplements around.
Conclusion
There are many weight loss supplements on the market, such as Modere or Lipozene, each having its own pros and cons.
Before you begin your weight loss journey with VidaSlim, here are the things to remember:
VidaSlim is an all-natural weight loss supplement that's easy to take.
Claims of healthy and rapid weight loss with detox may be far-fetched.
Drink plenty of water with it and eat bananas and other foods high in potassium.
Tejocote root can have unpleasant side effects, especially if you take it regularly and in high doses.
The scientific evidence for it as a weight loss product is mixed, to say the best.
The vitamins, calcium, and pectin in this supplement may be beneficial for general health.
Last update:
July 27, 2023
8 min read
690 Views
0 Reviews