Olly Probiotic + Prebiotic Review: Is It Worth Your Time and Money?
Last update: September 4, 2023
11
77
0
You've probably heard of Olly Probiotic gummies, but are they actually as good as they seem? I decided to review these supplements to see if they're effective at strengthening your gut and immune system.
Looking after your gut health is crucial to building a strong immune system and developing healthy bacteria in your gut.
If you're like me, you've heard of the Olly Probiotic + Prebiotic supplement that supposedly relieves various problems like bloating, indigestion, and acid reflux symptoms. I wanted to know if this probiotic was as good as it seems, so I decided to review it and uncover the truth about this supplement.
In this probiotic review, I'll explore whether the Olly supplement is worth your time and money so you can make an informed decision.
What Is Olly Probiotic + Prebiotic?

Increases digestive regularity
Relieves bloating
Low-calorie supplement option
Learn More
Pros
Can aid in weight loss

Gluten-free

Increases energy levels
Cons
Non-vegan/vegetarian

Could increase IBS symptoms
Olly Probiotic + Prebiotic is a probiotic supplement in gummy form. Using natural flavor for peak peach taste, the gummy vitamins contain both probiotic and prebiotic blends designed to benefit gut health and bacteria.
Probiotics are a fantastic way to improve the bacteria count in your gut and improve your digestive health. If you struggle with consistent bloating or various other intestinal problems, supporting the flora in your gut with probiotics can relieve many issues.
The prebiotic fiber acts as a type of food for the probiotics. It stimulates regular bowel movements and promotes a more balanced gut. Healthy bacteria are essential for your gut to function at its best, improving your overall gastrointestinal health.
Does Olly Probiotic + Prebiotic Really Work?
The ingredients and research behind Olly Probiotic + Prebiotic lead me to believe it's a broadly effective supplement that can help most people with their digestive health. The use of prebiotics means the probiotics have sustenance that helps them survive stomach acid and reach your gut alive.
Furthermore, based on the online customer reviews of the Olly Probiotic + Prebiotic, it would seem that most users find the supplements effective.
The majority of user reviews highlight that this probiotic supplement relieves headaches, increases energy levels, reduces bloating, and regulates bowel movements. They also mention the pleasant taste of the gummies. I think a supplement in a chewy gummy form is an effective way to get people who struggle to swallow pills to get the probiotics they need.
However, I think it's important to remember that all supplements have a possibility of being ineffective. Even supplements with science-backed ingredients can't benefit every person in the same way.
Olly Gut Health Product Range
Other than the Probiotic + Prebiotic gummies, Olly has a wide array of health products for gut health, including:
Fiber Gummy Rings
Metabolism Gummy Rings
Beat the Bloat Capsules
Extra Strength Probiotics
Probiotic Bramble Berry
Probiotic Tropical Mango
Keep It Moving
Adult Multi + Probiotic
Kids Multi + Probiotic Vitamins
Olly offers a wide range of probiotic supplements and prebiotic fiber supplements. It uses various food flavors to make its gummies more appealing and easy to chew and eat – while it's not my preferred supplement form, I believe it makes the supplement more accessible to a broader range of clients.
Key Ingredients of Olly Probiotic + Prebiotic
When I was researching Olly's probiotic supplement, these are the main ingredients I found that support its effectiveness.
#1 Bacillus coagulans
The supplement contains 500 million live culture colony-forming units (CFUs) of bacillus coagulans, which aid the growth of healthy bacteria in your gut. Dosage of this size is more likely to have a positive impact than probiotics with fewer CFUs.
Another interesting thing I'd like to note is that B. coagulans produce spores in their life cycle, which makes them very sturdy against harsh conditions that could kill off weaker bacteria strains.
#2 Prebiotic blend
The prebiotic blend of this Olly supplement includes inulin, xylitol, and fructooligosaccharides (FOS) – a type of carbohydrate created by short fructose chains.
Both FOS and xylitol are sweet-tasting and healthier than sugar, being low-calorie and non-digestible. The prebiotic ingredients are linked to increased gut health and a boosted immune system. I approve of the use of prebiotics because they act as food for the probiotics, keeping them alive in the stomach and allowing them to have a stronger impact in the gut.
I especially like that this prebiotic blend contains high fiber content. Having a fiber-rich diet is crucial because it reduces your risk of heart disease, bowel cancer, and type 2 diabetes. Eating a fiber-rich diet also makes you feel full for longer, which could make weight management easier.
#3 Flavoring and other ingredients
Beyond the main ingredients, Olly Probiotic + Prebiotic gummy supplements feature lactic acid, citric acid, cane sugar, and gelatin. Because this supplement is a chewable gummy, some ingredients, like sugar and gelatin, are intended to make it more enjoyable to consume.
However, these added ingredients also mean this supplement isn't suitable for vegans or vegetarians.
Benefits of Olly Probiotic + Prebiotic
Here, I'll cover the main benefits that the Olly Probiotic + Prebiotic advertises.
#1 Suitable for gluten-sensitive people
The Olly gummy supplements are gluten-free. That makes them a great supplement for gluten-intolerant people, like those who struggle with celiac disease.
#2 Contains probiotics and prebiotics
What I especially liked about this supplement is that it contains both probiotics and prebiotics.
This combination makes this supplement more effective than many others on the market since prebiotics basically act as a food source for probiotics, ensuring they thrive in your gut effectively.
#3 Contains natural flavors and sweeteners
The peach flavor of this gummy supplement comes from natural flavoring. The gummies also have lactic acid and cane sugar, but only trace amounts. Unlike many other Olly supplements, this one also has no glucose syrup or artificial colors.
#4 Can relieve bloating and digestion problems
I found many reviews for Olly Probiotic + Prebiotic that claimed it relieved various digestive problems like bloating and constipation. It makes sense that it's an effective supplement for these issues because probiotics improve the strength and health of your gut, smoothing digestion.
#5 Can aid weight loss
Recent studies have suggested that some gut bacteria break down food in a way that promotes weight loss. Olly Probiotic + Prebiotic strengthens your gut and boosts the flora in it, leading to reduced weight retention from bloating and constipation.
However, I will highlight that this probiotic focuses on relieving digestive discomfort more so than weight loss, so not every user will experience this benefit.
Cons and Side Effects of Olly Probiotic + Prebiotic
Here are the downsides I uncovered when researching this probiotic gummy supplement.
#1 Only one strain of probiotic
There is only one strain of probiotics used in this supplement. It's not a huge issue, but it does mean these gummies could be less effective than other supplements with more strains of probiotics.
#2 Poorly designed packaging
Something that stood out to me immediately was the seemingly poor design of the Olly plastic container. Each bottle only has enough gummies for 30 days, yet the container appears half empty.
I think Olly should either increase the number of gummies in their containers or reduce the container size. It seems wasteful to produce so much plastic just for it to be empty.
#3 Can cause bloating and abdominal pain
In my research, I've found Olly Probiotic + Prebiotic caused bloating and abdominal pain for some users.
In the early stages of taking a new supplement, it's fairly common to experience discomfort and mild pains in the stomach as your digestive system adjusts to the new change. I attribute long-term discomfort to the high levels of FOS in the prebiotic blend, which can cause gastrointestinal distress for some.
#4 Non-vegan/vegetarian
One downside of this gummy supplement is that it is not vegetarian or vegan-friendly. Vegan supplements are harder to come by, especially in gummy form. It would be great for Olly to be a more inclusive brand and provide gummy supplements without gelatin.
#5 Could increase IBS symptoms
Another potential side effect of using Olly's gummies is that the FOS levels can aggravate symptoms for those with irritable bowel syndrome (IBS). There is no specific research about the impact of FOS on IBS, but some users report the side effect.
What Do Online Reviews Say About Olly Probiotic + Prebiotic?
I went to Amazon reviews to find some unbiased opinions from real customers about Olly Probiotic + Prebiotic. Below, I've compiled reviews expressing various opinions about the probiotic supplement.
In this five-star review, K reports experiencing a real difference with Olly's supplement. I find it encouraging that K even explains trying another brand and returning to the Olly product for the results it provides.
Tanya only rated three stars for Olly's Probiotic + Prebiotic supplement despite enjoying the brand and taking other supplements from them. She found the sweet coating on the supplements to be too much, which I feel some users might not enjoy as well.
Finally, Sydney reports a two-star experience, with Olly Probiotic + Prebiotic having no effect on their digestive health. I think it's important to highlight experiences like Sydney's because it's an unfortunate reality that supplements don't impact some people, regardless of their ingredients.
How Much Does Olly Probiotic + Prebiotic Cost?
Olly Probiotic + Prebiotic is on the cheaper end of the spectrum for gut health supplements. On the Olly website's product page, a 30-capsule bottle costs $13.99. Other retailers, including Walmart, Target, and Walgreens, all provide the supplement for slightly less, averaging around $12 for 30 capsules.
Olly Probiotic + Prebiotic vs. Alternatives
Review this table to see how Olly Probiotic + Prebiotic compares to alternative supplement brands available on the market today.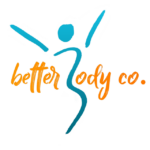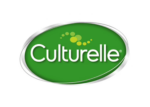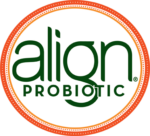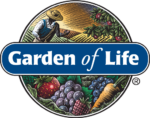 Pros
Probiotics are personalized to your unique needs
Stimulant and gluten-free
Vegan
Suitable for the keto diet
Science-backed ingredients
Offers a range of products for different needs
Probiotic strains are grown and tested in their facility
Partnered with leading healthcare brands
Vegetarian-friendly capsules
Dairy, soy, and gluten-free
All-natural ingredients with no preservatives
Provides health benefits for both women and men
Contains only natural ingredients
Gluten-free and vegan
Contains no caffeine or stimulants
Non-GMO ingredients
Soy, dairy, and gluten-free
All-natural ingredients with no preservatives
Probiotics meet a range of different needs
Produced in line with FDA manufacturing practices
Clinically-backed formulas
Suitable for vegetarians
Recommended by doctors and gastroenterologists
Gluten and soy-free
Suitable for vegetarians
Made from whole foods only
Vegetarian-friendly
Non-GMO ingredients
Contains no fillers or carriers
Made without any common allergens
Suitable for vegetarians
No synthetic flavors, colors, or preservatives
Vegan-friendly
Free from allergens and preservatives
Sustainable refills to reduce packaging waste
Great taste
Fiber-dense ingredients
Gummy form that's easy to chew
Vegan
Free of gluten and major allergens
Third-party tested
Pills don't need to be refrigerated
Cons
Relatively expensive product
Some ingredients aren't clinically proven to work
Quite expensive
Only formulated for men
You may experience digestive upset
Customers report issues with automatic subscription payments
Not suitable for women who are pregnant or breastfeeding
Probiotic strains may increase histamine for those with allergies
May cause side effects such as nausea, bloating, and gas
No money-back guarantee
Contains added preservatives, colorants, and sugars
Company faced a lawsuit for false advertising
Not suitable for those who are vegan or lactose intolerant
High dose of CFUs may cause gas and bloating
May not be suitable for those pregnant or breastfeeding
Not recommended for children
Must commit to a monthly subscription
Some users report side effects
Not children-friendly
Expensive
Non-vegetarian
Can cause bloat
The 3 ingredients aren't proven to be effective when used together
Mint flavor may be too strong for some users
FAQs
Is Olly Probiotic + Prebiotic FDA-approved?
Olly Probiotic + Prebiotic is not an FDA-approved product. Because Olly's products constitute dietary supplements, they do not require approval from the FDA to be sold. It is also not marketed as a treatment or cure for any condition, meaning FDA approval is unnecessary.
How many Olly Probiotic gummies can you take per day?
The recommendation is to take one Olly Probiotic + Prebiotic gummy daily. However, some other Olly supplement products have different dosages, so read the packaging carefully.
Does Olly Probiotic + Prebiotic help with weight loss?
Olly Probiotic + Prebiotic may help with weight loss. One of its main ingredients is inulin, a dietary fiber that stimulates the growth of good bacteria in the gut, aiding in weight loss and metabolism regulation.
How I Tested Olly Probiotic + Prebiotic
After examining the ingredients and claims of Olly Probiotic + Prebiotic, this is how I would rate this supplement based on its quality, effectiveness, price, and brand reputation.
Quality 7/10
Choosing a food flavor like peach and using natural sweeteners and flavorings is excellent for taste and quality, but it's not the ideal form for a supplement.
While I appreciate that they use natural ingredients, I would prefer if this supplement was in pill form in order to avoid adding sweeteners, gluten, or gelatin at all. Equally, there is only one strain of probiotics in this supplement, so I've given it an appropriate quality score.
Effectiveness 8/10
I give this product an 8/10 for effectiveness partially because of customer reviews on the product page. Most of them were positive, with users finding the product effective.
Another aspect attributing to this score is the supplement's use of probiotics and prebiotics together. Prebiotics essentially act as food, ensuring the probiotics have sustenance to benefit your gut as much as possible. However, since this product only contains one strain of probiotics, I think it might not work for everyone.
Price 9/10
The price on the Olly site is $13.99 for 30 capsules, which is competitively priced in the US market. Although the gummies are well-priced, offering a single month's supply in a bottle holds Olly Probiotic + Prebiotic back from receiving a perfect score.
The plastic bottles are large and usually appear to be half empty even when they're brand new with 30 capsules. I think they could throw in a little more gummies, considering the size of the container.
Brand reputation 8/10
For brand reputation, Olly scores quite well. The brand is well-established, offering a wide range of supplements and vitamins that are mostly well-received by consumers.
Olly uses researched ingredients to create its products, adding more confidence to their reputation.
A Word From Our Nutritionist
Gut health impacts many other areas of health, including mental well-being, weight management, and energy levels. If you struggle with lethargy, leaky gut, or digestive discomfort, probiotic supplements can help relieve symptoms and improve your health.
If you opt for probiotic supplements to boost your gut, a probiotic and prebiotic blend is likely to be more effective. The probiotic feeds on the prebiotic to stay alive and have a greater effect when it reaches your gut.
You can also make various lifestyle changes that can help your gut. Eating a balanced diet that's high in fiber strengthens your gut lining, smoothing your digestion. Getting restful sleep and drinking plenty of water also helps you sustain a healthy gut.
Before taking a probiotic supplement, you might want to consult your doctor, especially if you are pregnant, breastfeeding, have IBS, or have any planned medical procedures like chemotherapy or surgery.
Olly Probiotic + Prebiotic: The Final Verdict
Overall, Olly Probiotic + Prebiotic is a supplement I would recommend you try if you want to improve your gut health.
The pleasant peach flavor makes the gummies easier to chew and consume. However, if you don't enjoy sweetness or you're trying to avoid sugars, I would suggest looking for a pill-based probiotic supplement rather than this gummy.
If you're uncertain about Olly Probiotic + Prebiotic and you don't know where to start with other supplements, consider checking out our other probiotic or fiber supplement reviews.
Last update:
September 4, 2023
11 min read
77 Views
0 Reviews