6 Best Probiotics for SIBO: Improve Your Overall Gastrointestinal Health
Last update: September 7, 2023
6
697
0
Are you looking for something to treat small intestinal bacterial overgrowth? This article details the most effective probiotics to aid treatment and help rebalance the microorganisms in your gut.
Small intestinal bacterial overgrowth, or SIBO, is a condition that occurs when there are more bacteria in the small intestine than normal. Usually, protective processes like gastric acid secretion and intestinal motility prevent excess bacterial growth. When these processes fail, bacteria can manifest.
Too much bacteria in the small intestine causes exhaustive digestive symptoms, such as gas, bloating, diarrhea, and abdominal pain. Left unchecked, it can trigger more severe health complications, including malnutrition and dehydration.
The condition is curable, although it may recur. Treatment requires identifying the underlying problem and may include antibiotic therapy and nutritional support. Probiotics might help your gut bacteria return to normal, but you must always follow your doctor's advice.
In this article, we bring you the best probiotics to treat SIBO.
Top 3 Probiotics for SIBO
#1 Best overall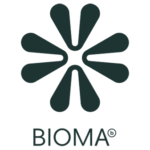 Improves digestion
Reduces gut discomfort
Reduces inflammation
Alleviates stomach pain, gas, and bloating
Improves digestion
Boosts testosterone levels
Increases energy levels
Supports mental well-being
Free from gluten and soy

Boosts the immune and digestive systems
Increases energy levels
Improves mental well-being
May support weight loss
Allergen-free
6 Best Probiotics for SIBO Treatment
While antibiotics remain the initial treatment option to eliminate the overgrowth of bacteria in the small intestine, taking probiotics can also be effective in treating SIBO. More research is necessary, but it is thought that the beneficial bacteria might help to restore healthy microbiota.
To help you choose the best supplement for your unique digestive issues, our team has chosen 6 probiotic supplements that may help with SIBO symptoms and promote better gastrointestinal health. Keep reading as we uncover each product's key features, advantages, and drawbacks.
#1 Bioma – Best overall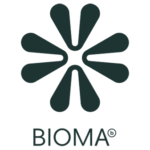 Rebalances bacteria in the gut microbiome
Supports weight management and digestive health
Relieves diarrhea and constipation

Free shipping
14-day money-back guarantee
Improves digestion

Click Here to Start Bioma Quiz
Bioma is a probiotic supplement designed to alleviate uncomfortable digestion symptoms and improve overall gut health. It contains xylooligosaccharide (XOS), a prebiotic that improves intestinal microbial structure, reduces inflammation, and modifies gut bacterial composition.
Tributyrin has the ability to enhance gut health by boosting the immune system and protecting it from oxidative stress. A stronger immune function fights off unwelcomed bacteria, preventing them from growing and resulting in small intestine bacterial overgrowth.
SIBO risk increases in those with a weakened immune system, so building strong immune responses is crucial in combating and preventing the condition.
Bioma has many qualities that may reduce symptoms in SIBO patients. After fixing the imbalance of harmful bacteria, users can expect relief from stomach pain, diarrhea, and discomfort after eating. It might be one of the best probiotics for bloating – another SIBO symptom.
Another bonus is Bioma's targeted-release capsules. These capsules are made to survive stomach acid and the journey to your intestines. You don't have to worry about your body accidentally destroying the probiotics before they do their job.
Pros
Improves digestion

Reduces discomfort in the gut

Reduces gut inflammation

Alleviates stomach pain, gas, and bloating

Alleviates constipation and diarrhea

Cleanses the body

Self-activating ingredients

Convenient daily capsule
Cons
Fairly expensive

Results might differ from person to person
#2 Biotics 8 – Best for men
Helps regulate the gut microbiome
Purposefully made to support men's gastrointestinal health
Learn More
Biotics 8 is a probiotic product specifically made for men. It contains probiotics and prebiotics to help your gut microbiome thrive. It also has digestive enzymes that break down the fats, proteins, and sugars in foods without causing discomfort, such as gas and other unpleasant symptoms.
The supplement also claims to support proper bowel movements, increased energy levels, and a more robust immune system. The formula contains 10 active probiotic strains, including Lactobacillus plantarum, which may have qualities that benefit both SIBO and IBS patients.
It also contains chicory root prebiotic fiber and additional vitamins. More fiber in your diet can help regulate bowel movements and reduce diarrhea.
Pros
Improves digestion

Fortifies the immune system

Boosts testosterone levels

Increases muscle growth

Enhances energy levels

Supports mental wellness

Improves focus

Gluten-free and soy-free
Cons
Marketed for men only

Not everyone will experience the same results
#3 Microbiome Plus – Best allergen-free

Contributes to better immunity and digestive health
Supports cardio-metabolic issues
Learn More
Microbiome Plus is an award-winning range of probiotic products that work to improve gastrointestinal health. The ingredients include Lactobacillus reuteri – possibly one of the best SIBO probiotics because it has antimicrobial compounds to prevent the overgrowth of pathogenic bacteria.
Lactobacillus reuteri is helpful in modulating the gut flora, ensuring regular bowel movement, and attenuating the symptoms of various digestive disorders, including irritable bowel syndrome, inflammatory bowel disease (IBD), and chronic constipation.
Pros
Contains Lactobacillus reuteri

Boosts immune and digestive health

Increases energy levels

Improves mental well-being

Contributes to weight loss

Allergen-free
Cons
Requires two daily doses

Some customers report no noticeable results
#4 Align – Best for occasional symptoms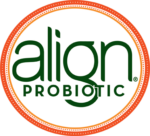 Helps to alleviate occasional abdominal pain, gas, and bloating
Fortifies the digestive system with friendly bacteria
Learn More
Align is a digestive support supplement designed to help people with occasional problems like gas and bloating. It can relieve abdominal pain and promotes an overall healthy digestive system by providing your body with adequate amounts of friendly bacteria.
It contains the well-known probiotic strain Bifidobacterium longum 35624. Align claims to be the only supplement containing this strain, which can change the structure of the gut microbiota and is recognized for its role in certain digestive disorders.
The most notable health benefit of Bifidobacterium longum 35624 is its ability to reduce irritable bowel syndrome (IBS) symptoms. As many SIBO and IBS symptoms are similar, taking this probiotic strain might benefit people with SIBO.
Moreover, many people have both conditions. Treating the SIBO symptoms can simultaneously help alleviate IBS.
Pros
Contains a well-studied bacterium

May be effective for IBS patients

Gluten-free and soy-free

Convenient single capsule

Money-back guarantee
Cons
Contains milk

More expensive than many probiotics
#5 Ritual Synbiotic+ – Best gluten-free

Promotes a healthy gut
Reduces uncomfortable digestive symptoms
Learn More
You can support a normal balance of good and bad bacteria in your gut with Ritual Synbiotic. The formula is designed to target the pathogenic strains of bacteria and boost the growth of the healthy kind to help you feel better overall.
This supplement contains 11 billion colony-forming units (CFUs) with a probiotic blend that includes two clinically-studied strains: Lactobacillus rhamnosus and Bifidobacterium animalis subsp. lactis.
Lactobacillus rhamnosus is the largest genus of the lactic acid bacteria group. Studies show it can be effective in alleviating SIBO symptoms. It may also improve your intestinal barrier function to prevent a leaky gut.
Bifidobacterium animalis subsp. lactis has various positive effects on the gut. Research suggests it can relieve gut dysmotility, increase stool frequency, and improve stool consistency.
Pros
Relieves bloating, gas, and diarrhea

Supports gut barrier function

Contributes to good immune health

Vegan-friendly

Gluten-free and major allergen-free

Third-party tested

No refrigeration needed

Single daily capsule
Cons
Expensive

May cause discomfort in the beginning
#6 HUM Gut Instinct – Best vegan formula
Restores balance to the gut microbiota
Decreases bloating and other digestive problems
Learn More
Gut Instinct from HUM Nutrition is a potent probiotic for a well-balanced gut. It boosts immunity, increases friendly bacteria, and generally nurtures the gut. It contains 10 different strains that provide your body with a bacterial boost, with Lactobacillus and Bifidobacterium species to support healthy gut diversity.
People with SIBO often feel pain and discomfort after eating a meal. Gut Instinct promotes better digestion to help prevent those nasty symptoms like feeling bloated, full, and gassy. Lactobacillus acidophilus helps your body break down food and absorb important nutrients.
You can take one capsule daily and see how it makes your body feel after consuming food. Another good thing about this supplement is that it contains clean, vegan-friendly ingredients. It is free from many common allergens, including wheat, soy, gluten, milk, egg, and fish.
Pros
Regulates digestion

Boosts immune function

Improves skin health

Clean ingredients

Vegan-friendly

Single daily capsule

Third-party validated

No artificial flavors, sweeteners, or preservatives
Cons
The proprietary blend makes the exact ingredients unclear

May cause temporary digestive upset
Comparing The Best Probiotics for SIBO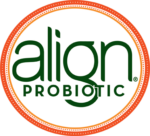 Pros
Improves digestion
Reduces gut discomfort
Reduces inflammation
Alleviates stomach pain, gas, and bloating
Prevents constipation and diarrhea
Single capsule
Improves digestion
Fortifies the immune system
Boosts testosterone levels
Increases energy levels
Supports mental well-being
Free from gluten and soy
Boosts the immune and digestive systems
Increases energy levels
Improves mental well-being
May support weight loss
Allergen-free
Well-known bacterium
Gluten-free and soy-free
Single capsule
Money-back guarantee
Relieves bloating, gas, and diarrhea
Supports gut barrier function
Boosts immune system
Vegan-friendly
Gluten-free and major allergen-free
No need to refrigerate
Regulates digestion
Boosts immune function
Promotes healthy skin
Vegan-friendly
No artificial ingredients
Cons
For men only
Results may vary
Requires 2 daily doses
Some customers found no results
Expensive
May cause discomfort at first
Proprietary blend
May cause temporary side effects
How We Tested These Probiotics
We explored some critical factors in picking the products for this review. Aside from a general overview of each product, we zoned in on the quality, effectiveness, price, and brand reputation. These essential aspects help to ensure a product is a good choice for the consumer.
Let's look at this in more detail.
Quality
The quality of a probiotic product is of utmost importance. High-quality products contain probiotic strains that are well-researched and known to deliver health benefits. We also made sure the products on our list have a sufficient number of colony-forming units to produce noticeable effects.
Effectiveness
Assessing the effectiveness is a bit more tricky because not everybody will respond in the same way to a particular probiotic strain. However, after analyzing the ingredients lists and online customer reviews, we found that products with well-known probiotic strains are likely to work best for SIBO.
Price
Pricing is key if you want to take probiotics daily. The probiotics in this review range in price. This gives you options when looking for the best probiotics for SIBO to suit your budget. When ranking the probiotics, we took into account the fact that higher price does not necessarily make one probiotic better than another. We evaluated the price according to the brand's quality, potential efficacy, and reputation.
Brand reputation
The probiotics listed here are from reputable brands, and brands with a good track record are more likely to deliver results. We found that all of the products covered in this review have a decent online presence and overall good reviews from satisfied customers.
A Word From a Doctor
Small intestinal bacterial overgrowth is the presence of excess bacteria in the small intestine. SIBO develops when the passage of food and waste through the digestive tract slows or becomes stagnant. This enables an environment for bacteria to grow excessively.
It might occur because of certain health conditions that slow the motility of food and waste products, such as Crohn's disease, celiac disease, and diabetes. Other causes include surgery complications (primarily stomach surgery) or structural issues with the small intestine.
Your doctor might suggest treatments to improve nutritional deficiencies, such as dietary supplements. Dietary changes can help reduce the bacterial populations living in the gastrointestinal system. Fermented foods tend to work well for people with digestive woes.
Probiotics can help to alleviate SIBO symptoms by modulating the gut microbiota to restore the balance of good and bad bacteria. Furthermore, taking probiotics may enhance the effectiveness of antibiotics and reduce symptoms of antibiotic-associated diarrhea.
Conclusion
As you can see above, there are plenty of probiotic supplements to help restore your gut. Bioma might be the best probiotic for fixing bacteria imbalance and supporting a happy and healthy gut. Not only it contains probiotic strains but also has prebiotics and postbiotics that can improve the structural elements of your gut and make the probiotics more effective.
Still, you must talk to your doctor about the best cures and probiotics for SIBO. They can help to identify the best probiotic strain to treat the condition. SIBO can lead to serious health issues and requires appropriate action before symptoms worsen.
Last update:
September 7, 2023
6 min read
697 Views
0 Comments