Best Probiotics for Acid Reflux: 7 Options to Ease This Symptom
Last update: September 18, 2023
7
592
0
In this article, we bring you the 7 best probiotics for acid reflux, designed to help you find relief from the burning sensation and discomfort of this condition.
People who suffer from acid reflux usually experience symptoms like heartburn, chest pain, regurgitation, and painful bloating. This is due to stomach acid repeatedly flowing back into the esophagus.
While research into the effectiveness of probiotics for treating acid reflux is still in its early stages, the evidence so far suggests that probiotics may be effective in treating Helicobacter pylori (H. pylori), a type of bacteria that can cause inflammation and irritation in the stomach lining, leading to acid reflux symptoms.
In this article, we will explore the 7 best probiotics for acid reflux, analyze their ingredients and evaluate their benefits.
Top 3 Probiotics for Acid Reflux
#1 Best overall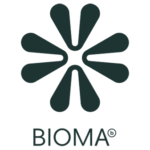 Strengthens immunity
Reduces inflammation
Maintains a healthy gut microbiome
Relieves bloating
Can boost the digestive process
Reduces bloating
Less constipation
Could increase nutrient absorption
Gluten-free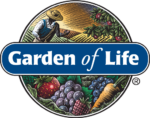 Gluten-free Promotes strong gut health
Boosts immune functions
Contains 34 strains
Supports digestion
100 billion active cultures
7 Best Probiotics for Acid Reflux: Maximize Your Gut Health
Probiotics are a safe and natural way to treat acid reflux, but it's important to remember that everyone's body is different. It's best to talk to your doctor before trying any probiotics or other supplements for your acid reflux.
To help you make an informed decision, we examined and ranked 7 of the best probiotics on the market today that are likely to help with acid reflux.
#1 Bioma – best for acid reflux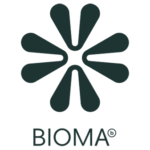 Rebalances bacteria in the gut microbiome
Supports weight management and digestive health
Relieves diarrhea and constipation

Free shipping
14-day money-back guarantee
Improves digestion

Click Here to Start Bioma Quiz
Bioma is a probiotic supplement designed to reduce gut discomfort and support weight management. This means less bloating, gas, stomach pain, and severe constipation. It contains a range of active ingredients like Xylooligosaccharides, tributyrin, and thermogenic strains.
A study found that Xylooligosaccharides improve the structural elements of your gut. This ingredient also has anti-inflammatory effects when strengthening the intestinal barrier. People with strong intestinal integrity can regulate gastric acid better when food passes through the esophagus.
Tributyrin is a natural triglyceride that strengthens digestion. Research suggests that this triglyceride adds more friendly bacteria to the gut and reduces esophageal inflammation. To gain these health benefits and relieve acid reflux symptoms, you should take one capsule a day.
Pros
Fewer hunger cravings

Greater energy levels

Supports weight loss

Reduces bloating

Strengthens digestion

Relieves constipation symptoms

Slows fat production in the body
Cons
Fairly expensive

Results might differ from person to person
#2 Bio-K Plus Daily Care – best for immunity
Restores bacteria that support your digestive system
The formula also strengthens natural immune functions
Learn More
Bio-K Plus Daily Care is best for strengthening your immune system. These probiotic capsules restore intestinal flora and support overall health. Some of the main ingredients comprise Lactobacillus strains like casei, rhamnosus, and acidophilus, as well as ascorbic acid.
A study found that Lactobacillus casei reduces the number of inflammatory cytokines. People with more cytokines in their bodies will have more gut inflammation. Lowering this cell response can protect your mucosal lining and stop the esophagus from becoming weak or thin.
Vitamin C, which is also called ascorbic acid, can increase saliva and stomach mucous. This washes out GERD-triggering bacteria in the gut. Some other benefits of vitamin C in probiotics include reduced bloating and improved gut barrier function when absorbing nutrients.
Pros
Gluten-free formulation

Reduced constipation

Less bloating

Boosts digestion

Could remove pathogens

May increase nutrient absorption
Cons
Restock time is slow

Not much transparency with ingredients

CFUs weaken after expiry date
#3 Garden of Life Raw Probiotics – best for bloating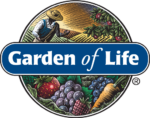 Boosts bacteria that reduces common digestive issues
The formulation also prevents gas, bloating, and constipation
Learn More
Garden of Life are formulated probiotics that contain Bulgarian yogurt, wild kefir, and protein-digesting enzymes. You can take this potent supplement to reduce period bloating, recurring constipation, stomach cramps, and GERD symptoms like a burning chest.
Research suggests that wild kefir can help you absorb more nutrients. This is important for replenishing gut bacteria and soothing the esophagus. Bulgarian yogurt also retains active strains that offer constipation relief and stop your gut from becoming too acidic during digestion.
The fruit and veggie blend has ingredients like carrots, cherries, green peas, and bell peppers. A study discovered that carrots hold healthy carbs and digestible fiber for those with GERD. Eating more fruit and vegetables can also reduce inflammation in your digestive tract.
Pros
Boosts the immune system

Contains 34 active strains

Strengthens digestion

100 billion live cultures

Supports gut health

Gluten-free ingredients
Cons
Not suitable for vegans

Bottle lid is flimsy and dangerous

You can't get more than 30 capsules
#4 Align Probiotic 24/7 Digestive Support – best for digestion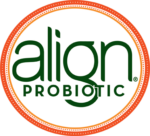 Prevents common problems like cramps, gas, and bloating
The natural formula supports bacteria during digestion
Learn More
Align Probiotics contains one strain that strengthens your digestive system. Good bacteria remove pathogens that would increase gastric acid secretion. Your body needs a balanced ecosystem to eliminate gas, prevent abdominal pain, and absorb nutrients from food.
One of the main ingredients is Bifidobacterium longum. Research has proved that this strain feeds the beneficial bacteria that support digestion. A better digestive process will reduce bloating, promote regular bowel movements, and lower the acidity levels in your gut.
Propyl gallate is another ingredient that actually protects the supplement. It is used as an antioxidant to keep oils, fats, and bacteria from rancidity. This means the probiotic strain in Align can reach your stomach and effectively keep GERD-related symptoms at bay.
Pros
Suitable for those on a budget

Could relieve IBS symptoms

No refrigeration needed

Boosts digestive processes

Strengthens the immune system

Reduces bloating

Money-back guarantee
Cons
Low CFU percentage

Only contains one strain

No Lactobacillus ingredients
#5 Metagenics UltraFlora Control – best for supporting a healthy diet
Controls your weight while boosting the gut
Reduces hunger and bloating before or in between meals
Learn More
Metagenics UltraFlora Control can help people with GERD lose weight safely. This is because the ingredients prevent small intestinal bacterial overgrowth when you change diets. Probiotic strains like Bifidobacterium lactis play a huge role in weight management and gut balance.
Bifidobacterium lactis can encourage your immune system to produce more antibodies. These blood proteins will then fight off inflammation in the esophageal region. If you have reflux esophagitis, taking supplements with this probiotic strain could reduce your symptoms.
In terms of weight loss, Bifidobacterium lactis regulates body fat mass. A research study found that these probiotic strains may reduce your waist circumference over 6 months. You will get the best results when drinking more water, exercising regularly, and eating a nutrient-dense diet.
Pros
Could support weight loss

Doesn't need refrigeration

Vegetarian, non-GMO, and gluten-free

Reduces gas and bloating

Tested for contaminants

60-day satisfaction guarantee
Cons
Contains one strain

Some customers report no changes

Not everyone seeks weight loss
#6 OMNi-BiOtiC AB 10 – best for constipation
Balances your gut microbiome
Regulates bowel movements
Learn More
OMNi-BiOtiC AB 10 aims to restore microbiome diversity in your gut. It's believed that a peaceful balance between good and bad bacteria will prevent constipation. This supplement contains various probiotic blends of Lactobacillus acidophilus and Bifidobacterium bifidum.
Lactobacillus acidophilus can ease symptoms of acid reflux. Most Lactobacilli strains produce lactic acid to stop harmful bacteria from overwhelming your intestines. The more good bacteria you have in your intestinal lining, the less likely you'll get common esophagus diseases.
Bifidobacterium bifidum stimulates antibodies that fight inflammation. This means your esophagus can function properly without letting gastric acid through. Also, reduced swelling in your gut gives good bacteria a chance to thrive, which prevents constipation symptoms.
Pros
Non-GMO and gluten-free

Replenishes gut bacteria

Might reduce constipation

Doesn't need refrigeration

Supports bacterial diversity
Cons
High-priced subscription

Sachets aren't travel-friendly

There isn't an option to get capsules
#7 Ritual Synbiotic+ – best for IBS

Reduces bloating and maintains good gut bacteria
Can strengthen your immune system
Learn More
Ritual Synbiotic+ is the best supplement for those with irritable bowel syndrome (IBS). This probiotic blend contains Lactobacillus rhamnosus, Bifidobacterium animalis, and tributyrin. Most of these ingredients have been proven to increase bacteria growth and boost microbial diversity.
Lactobacillus rhamnosus can lower the risk of gastrointestinal infections. Fewer chances of infection mean your esophagus can remain strong and healthy. Plus, most Lactobacillus strains maintain the natural balance in your gut, which stops an overproduction of gastric acid.
Alongside this ingredient, Bifidobacterium animalis strengthens immune functions. People suffering from IBS or GERD may not have as intense symptoms while taking probiotics. This is because their immune system is more capable of reducing inflammation and heartburn.
Pros
Third-party tested

Supports immune functions

Contains 11 billion CFUs

Strengthens your gut lining

Non-GMO formula

Suitable for vegans
Cons
Expensive supplement

Potential side effects like bloating

Some users report an unpleasant aftertaste
Comparing the Probiotics for Acid Reflux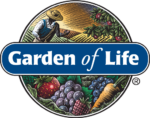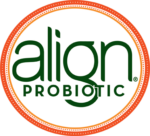 Pros
Reduced bloating
Less Hunger craving
Boosts energy levels
Supports weight loss
Better digestion
Reduces flatulence
Slows down fat production
Helps those with regular constipation 
Can boost the digestive process
Reduces bloating
Less constipation
Could increase nutrient absorption
Gluten-free
Removes toxic pathogens 
Gluten-free Promotes strong gut health
Boosts immune functions
Contains 34 strains
Supports digestion
100 billion active cultures 
Non-GMO, gluten-free, and vegetarian
60-day money back guarantee
Contains no contaminants
May support weight loss
No refrigeration required
Can reduce bloating and gas
Money-back guarantee
Reduces bloating
Can boost immune function
Supports digestion
Cheaper than other supplements
Suitable for IBS
Doesn't need refrigeration 
Non-GMO and gluten-free
Maintains bacterial diversity
Balances natural bacteria
Could reduce diarrhea symptoms
No refrigeration required 
Tested by third-party manufacturers
Vegan-friendly
Non-GMO ingredients
Contains 11 billion CFUs
Supports your immune system
Strengthens the gut lining 
Cons
No pricing on the website
May cause an upset stomach, but only for a few days
No ingredients list 
Reduced CFUs after expiration date
Restock time is slow
Less transparency with ingredients
You can't get more than 30 capsules
Not vegan-friendly
Some customers report the packaging lid being dangerous  
Not everyone wants to lose weight with probiotics
Expensive for one bottle
Some users report seeing no differences
Contains one active strain Low CFU dose
No Lactobacillus-based strains 
Sachets aren't travel-friendly
People may not have time to drink this supplement
Subscription is still expensive 
Expensive supplement
Side effects like bloating and upset stomach
Reports of a weird aftertaste 
How We Picked the Products
Testing the probiotics beforehand can help us determine the advantages and drawbacks. You should have a clear picture of what each supplement can do for your body. We studied things like brand reputation and effectiveness that could affect someone's decision before buying.
Below are the factors we took into account during testing:
Quality
High-quality supplements are something we value. It's important that each supplement contains safe ingredients that haven't been altered in manufacturing. Quality also relates to the overall formulation, packaging, CFUs, and type of supplement that people have to consume daily.
Effectiveness
We had to make sure that these probiotics were actually effective at soothing acid reflux. There are certain ingredients and strains that have been scientifically proven to strengthen your gut. Some brands also remain transparent about their probiotic formulations and how they work to reduce GERD symptoms.
Price
Our team believes that a product should cater to everyone's budget. It's not worth buying supplements that you can't afford in the long term. When creating this list, we made sure there were options that suited different budgets and reduced gastrointestinal symptoms as well.
Brand reputation
Brand reputation is something to consider before buying supplements. We know that brands should be transparent and reliable when it comes to their own formulations. We took a look at their official websites to gain a sense of their overall mission and why they created the supplement.
A Word From Our Medical Team
Certain probiotic strains may treat acid reflux by alleviating common symptoms. This is great for people who need beneficial bacteria to regulate stomach acid and esophagus contractions. It's important to note that supplements work better with proton pump inhibitors (PPIs) for GERD.
Proton pump inhibitors are medicines that reduce how much stomach acid your pyloric glands produce. They are usually prescribed to people who have acid-related disorders. Lowering the acidic levels with medication and probiotics could stop heartburn and regurgitation symptoms.
For those who want to relieve acid reflux naturally, consider trying some of the best gut health hacks. Drink more water throughout the day and choose probiotic foods like kefir and yogurt. A study found that water balances the pH of acidic meals and lowers the risk of acid reflux.
In some cases, you might need surgery to repair your lower esophageal sphincter while also getting helicobacter pylori eradication therapy for infections. Probiotics can only help reduce symptoms, so speak to a doctor if acid reflux worsens and causes you more problems.
Conclusion
People who take quality probiotic supplements could stop acid reflux from worsening. There are many strains that feed the good bacteria in your esophagus. Bioma, Bio-K Plus Daily Care, and Garden of Life Raw Probiotics are the top 3 options for improving esophageal and immune functions.
Just remember that supplements shouldn't be a replacement for prescription medications. Seek professional advice from a doctor to ensure you're taking the right probiotic strains. In terms of treating acid reflux naturally, eat small meals slowly and sit up straight to avoid indigestion.
Last update:
September 18, 2023
7 min read
592 Views
0 Reviews