Garden of Life Probiotics Review: A Healthcare Professional's Journey With the Supplement
Last update: August 31, 2023
11
106
0
Garden of Life is a popular probiotic supplement known for its wide array of clinically studied, research-backed products. But are these just marketing claims? Is the formulation questionable? Or is it the best probiotic on the market?
Modern lifestyle and dietary habits contribute to disrupted gut microflora. This leads to various health issues, ranging from gastrointestinal discomfort to weakened immune responses. So, I am never surprised when I hear my patients ask me which probiotic supplement is the best.
With many products in the market, figuring out the right option gets difficult. And my patients don't need additional problems on top of their already challenging health issues.
To ease my patient's life, I constantly find myself trying out probiotic supplements and writing detailed reviews to find the best products I could recommend. This time, my research took me to Garden of Life Dr. Formulated Probiotics.
What Are Garden of Life Dr. Formulated Probiotics?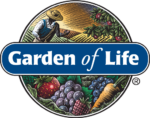 Supports bacterial growth
Beneficial for women's health
Improves immunity
Learn More
Pros
Free of additives

Contains probiotics and prebiotics

Shelf-stable

Specially formulated for women

Made using research-backed ingredients

Third-party tested and certified

Allergen-free, soy-free, and gluten-free
Cons
Contains a minute dose of herbal supplements

High potency might increase the risk of side effects
Garden of Life Dr. Formulated Probiotics is a high-potency dietary supplement that supports gut health and overall well-being. It achieves this through the unique blend of 50 billion colony-forming units (CFU) and 16 probiotic strains.
In addition to promoting healthy digestion, Garden of Life Dr. Formulated Probiotics contains probiotic strains like Lactobacillus acidophilus, Lactobacillus plantarum, Lactobacillus reuteri, Lactobacillus fermentum, and Bifidobacterium lactis which are beneficial for women's health and immune function.
According to the Garden of Life Dr. Formulated Probiotics team, their products are third-party certified by NSF International for quality, purity, and potency. The certification also ensures the product is free from harmful contaminants.
I can already see why many people call this a reliable and effective dietary supplement – after all, all that goodness comes in the form of a ready-to-swallow capsule.
Garden of Life's product range
Garden of Life was founded in 2000 by Jordan Rubin, a wellness practitioner. The brand's primary mission is to create premium, whole food-derived supplements of high quality that boost overall health and well-being.
Garden of Life Dr. Formulated Probiotis is one of the brand's many offerings, some of which are:
Dr. Formulated Probiotics Once Daily Men's – Engineered for men's wellness
Dr. Formulated Probiotics Mood – An innovative formula that supports mood
Raw Probiotics Women Cooler – Cooling support for women's digestive wellness
Primal Defense Ultra Capsules – High potency, broad-spectrum formula for ultimate gut and immune health
Raw Probiotics Ultimate Care Cooler – A potent blend that restores good bacteria
Raw Probiotics Colon Care – Natural formula for optimal colon health
Dr. Formulated Probiotics Once Daily Prenatal – Designed specifically for mom and her developing baby
MyKind Organics Apple Cider Vinegar Probiotic 60 Gummies – Unique apple cider vinegar formula for gut support
RAW Enzymes Women Digestive Health 90 Capsules – Enzyme power for women's digestive health
Dr. Formulated Probiotics Organic Kids+ Shelf-Stable Watermelon 30 Chewables – Delicious support for children's immune and digestive wellness
Garden of Life's commitment to offering natural health supplements has brought them numerous awards, like the 2021 Vity Awards. Besides supplements, the brand also publishes educational resources that help consumers make informed decisions about their health.
Why I Decided to Test Garden of Life Probiotics?
My decision to review Garden of Life Dr. Formulated Probiotics Once Daily Women's was driven by my concern for my patients' well-being. Especially women who face challenges with digestive and vaginal health conditions.
I have tried many probiotic supplements. So, I am particularly picky about the products I recommend. But Garden of Life Dr. Formulated Probiotics Once Daily Women's left me pleasantly surprised.
The one thing that stood out to me was how this dietary supplement was formulated specifically for women by a board-certified neurologist, David Perlmutter. Women's health involves an interplay of hormonal fluctuations, reproductive concerns, and digestive issues.
This probiotic product with 50 billion colony-forming units (CFU) and 16 different probiotic strains addresses these nuances and supports women's vaginal, digestive, and immune health.
A thorough research into the product helped me learn that users have seen significant differences after taking this potent probiotic for a month. Users claim the product helped with yeast infections and IBS symptoms like bloating, flatulence, and constipation.
Who Are Garden of Life Probiotics for?
Garden of Life Dr. Formulated Probiotics One's Daily Women is a unique formula made with women's health in mind. I would recommend it to women experiencing digestive issues, such as bloating, irregular bowel movements, or discomfort, those who want to strengthen their immune system and improve their vaginal health.
In addition, it may also benefit women suffering from specific health conditions such as irritable bowel syndrome (IBS), inflammatory bowel disease (IBD), or allergies.
A great advantage of Garden of Life Dr. Formulated Probiotics is that it is shelf-stable. In other words, it doesn't have to be refrigerated. This quality makes it convenient for my patients who are always on the go to get their daily dose of probiotics.
How Does Garden of Life Probiotics Work
The human gut consists of live bacteria and yeasts that are good for digestive health. However, a poor diet, stress, medications, unhealthy lifestyle, etc., can decrease their numbers. The result is various digestive problems, further contributing to other health conditions.
Garden of Life Dr. Formulated Probiotics comprises these beneficial bacteria, known as probiotics. When you take a capsule, the live microorganisms are introduced into your gut alongside other nutrients, restoring your gut microbiome's natural balance. This improves digestion, boosts immunity, and aids in weight loss.
How to use Garden of Life Probiotics
The manufacturer recommends consuming one capsule of Garden of Life Dr. Formulated Probiotics daily. It can be taken with or without food. If you don't like swallowing capsules, you can easily open them, mix their content in water or juice, and drink it.
However, if you are new to probiotics, I advise opening the capsule and using half the dose for a week. Gradually up the amount to the recommended dosage.
The capsules come in easy-to-open, desiccant-lined bottles, making them shelf-stable. So, storage becomes easy. Users claim to see results after taking the probiotic for a month. However, remember that individual results can vary.
What Are the Key Ingredients of Garden of Life Probiotics?
It is important to know and understand what goes into any dietary supplement before buying them. So, my next step in researching Women's Once Daily probiotics was carefully analyzing its ingredients list and finding out how each ingredient works together.
Here's what I found.
#1 Probiotics
Women's Once Daily has a high count of probiotics and diverse strains of bacteria that support overall well-being. According to the manufacturer, the capsules include 40 billion CFU of Lactobacillus cultures and 10 billion CFU of Bifidobacterium.
Clinical studies have shown some of these probiotics to have positive health effects. Lactobacillus acidophilus improves intestinal health and gut function, while Lactobacillus bulgaricus was shown to reduce the risk of intestinal inflammation and cancer.
A meta-study conducted in 2018 found Lactobacillus casei to be effective in reducing obesity and symptoms of allergy.
When it comes to Bifidobacterium, B. lactis also helps reduce obesity and cholesterol levels, and B. longum is beneficial for people with IBS.
However, a notable probiotic strain in Women's Once Daily is Lactobacillus reuteri. This bacterium is a common occupant of our skin, urinary tract, and gastrointestinal tract. It is also present in breast milk.
According to several studies, L. reuteri produces antimicrobial molecules that prevent harmful pathogens from colonizing your body. So, this strain strengthens the intestinal barrier and boosts the immune system by inhibiting the production of inflammatory proteins and enhancing the growth of regulatory T cells.
Another significant probiotic strain is Lactobacillus fermentum. This strain, taken daily in the form of an oral capsule paired with L. rhamnosus, prevents harmful bacteria and yeast from colonizing the vagina. L. fermentum also benefits the GI tract, alleviating constipation and improving lactose intolerance.
#2 Prebiotics
Unlike most other probiotic supplements on the market, Garden of Life Probiotics contains organic prebiotic fiber. Prebiotic fiber serves as a natural fertilizer for the gut microbiome. It allows the beneficial bacteria in your gut to thrive, contributing to better digestive health.
What I Liked About Garden of Life Probiotics: 5 Main Benefits
After carefully analyzing the ingredients, the science behind them, and my personal experience using Garden of Life Probiotics, I discovered the 5 advantages of this dietary supplement.
#1 It improves gut health
Many patients come to me complaining about gut issues, such as bloating, constipation, flatulence, etc.
Garden of Life is a pure product. It doesn't contain carriers, artificial colors or flavors, preservatives, fillers, or sweeteners. What it has is a staggering amount of potent probiotics and prebiotics that nourish beneficial bacteria in the gut.
This makes it a highly suitable probiotic product for my patients to alleviate digestive tract issues.
#2 It's designed to support women's health
Typically, most probiotic formulas aren't gender specific and may not be suitable for women's needs.
Garden of Life Women's Once Daily contains L. reuteri and L. fermentum. Two strains that are highly efficient in supporting immunity and vaginal health. Hence, I can recommend this product to my patients who suffer from yeast infections, urinary tract infections, etc.
#3 It contains only natural, non-allergic ingredients
The Garden of Life brand is renowned for its commitment to using natural, organic, and scientifically validated ingredients. This probiotic product is free of fillers, synthetic binders, or carriers. Hence, it makes a perfect choice for my patients with allergies or sensitivities.
In addition, it is also gluten-free, dairy-free, and soy-free. So, I can also recommend it to my vegan and vegetarian patients.
#4 You only need one capsule a day
Garden of Life packs a staggering amount of CFUs in each capsule. So, my patients would only need a single capsule to get their daily dose of probiotics, making it convenient and practical.
#5 It supports the immune system
There is a link between gut health and immune function. Garden of Life Probiotics recognizes this connection. Their blend features immunity-boosting strains for my patients seeking comprehensive well-being from a single product.
Downsides of Garden of Life Probiotics
This supplement has a potent blend. Hence, I assumed it would have some drawbacks. Though I was right, the disadvantages fell short in front of the benefits Garden of Life Probiotics offered.
#1 You may experience cramps and bloating
Probiotics supplements are generally safe to consume even as a beginner. However, you might experience mild side effects like bloating, flatulence, or diarrhea. This is because your body is adjusting to the potent probiotics.
The symptoms will subside within a few days. If they don't, make sure you visit a healthcare professional.
#2 The cost per serving is high
Garden of Life gives you 30 capsules in a bottle that costs $36.79. This amount is after a discount, and the original price, according to their website, is $45.99.
Since you take 1 capsule daily, a bottle will last you a month. This brings the cost of a daily serving to $1.22, which is quite expensive. Nonetheless, the price matches the value this product offers.
What Is the Price of Garden of Life Probiotics?
Garden of Life Women's Once Daily is currently available at a discounted rate of $36.79. It originally cost $45.99. You get free shipping, and payment can be made using Visa, MasterCard, American Express, and Discover Network.
What Do Other Users Think About Garden of Life Probiotics?
Though there are several reviews on the brand's website, I believe Amazon would be a better resource for honest customer reviews. On Amazon, Garden of Life Women's Once Daily has an average rating of 4.6 out of 5 from over 47,000 reviews.
Here are the top positive and negative reviews from verified customers.
Garden of Life Dr. Formulated Probiotics vs. Other Probiotic Brands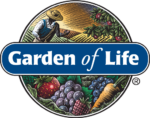 Pros
Vegan-friendly
Keto-friendly
Enhanced energy levels
Made with non-GMO ingredients
Fewer hunger cravings
Controls emotional eating
Stronger digestive system
Has 50 billion CFUs
Contains 16 probiotic strains
Supports women's health
Boosts immune system
Improves gut health
Shelf-stable
Allergen-free
Gluten-free
Dairy-free
Doesn't contain additives
Research-backed ingredients
Has 40 billion CFUs
Preservative-free
GMP-certified facility
60-day money-back guarantee
Clinically backed formulas
Improves digestion
Improves skin health
Strengthens immunity
Cons
Might be expensive
May produce stomach discomfort in the beginning
Only contains one probiotic family
Contains small doses of herbal ingredients
High potency might increase the risk of side effects
Might be expensive
Not available in physical stores
Might be expensive
Limited to 5 bottles per household
Not suitable for people with specific medical conditions
FAQs
How long does it take for Garden of Life Probiotics to work?
It may take up to 30 days before you start seeing changes. So, make sure you take the supplement without fail for at least a month.
What does Garden of Life Probiotics do?
Garden of Life Probiotics contains 16 strains of beneficial bacteria that restore the gut microbiome and contribute to additional benefits like improved vaginal health and immune function.
What are the side effects of Garden of Life probiotics?
Due to its high potency, some users experience bloating, cramps, and diarrhea for a few days. However, this subsides with time as your body adjusts to the probiotic.
Where can you buy Garden of Life probiotics?
Garden of Life probiotics can be purchased from their official website.
How I Tested Garden of Life Dr. Formulated Probiotics
Before recommending a probiotic supplement to my patients, I ensure it is safe and delivers the results it claims. Given below is how I checked if Garden of Life Probiotics were worth recommending.
Quality 8/10
Any supplement is only as good as the ingredients it is made of. Garden of Life has 50 billion CFUs and 16 probiotic strains, which makes it a powerful blend. It is also allergen-free, gluten-free, and free of additives.
Another positive thing I noticed was how the box is made using 100% recycled material and printed with vegetable-based inks. Even the capsules are made of non-GMO vegetable cellulose. Good for your health and the environment.
Effectiveness 8/10
Garden of Life is made using research-backed ingredients. However, they take the effectiveness game to the next level by introducing a supplement formulated by a board-certified neurologist. In addition to gut health, it also benefits vaginal health and the immune system.
Price 7/10
Most of my patients need an affordable probiotic supplement. Valued at $1.22 per capsule, Garden of Life is expensive. However, its potency justifies the price.
Brand reputation 8/10
The brand behind a supplement indicates how far the product can be trusted. Garden of Life has been in the market since 2000. In addition, many users report positive experiences with their products.
A Word From Our MD
Probiotics supplements have garnered a lot of popularity in recent years, with more people becoming aware of their benefits. This has also resulted in several dietary supplement brands pushing their supplements to the market, making it hard for consumers to find the right product.
What sets Garden of Life apart from most other supplements is the fact that it is formulated by a doctor. Its ingredients are research-backed and scientifically proven to promote gut health, immunity, and vaginal health.
Nonetheless, it is crucial to stick to the recommended dosage when using any dietary supplement. Consider starting with a lower dose initially and gradually increasing it to the recommended amount.
Lastly, maintain a healthy diet, drink enough water, manage your stress levels, and get enough sleep daily. All these can positively impact your gut health and improve the overall effectiveness of supplements.
Conclusion: Can Garden of Life Probiotics Heal Your Gut?
From my experience with Garden of Life Dr. Formulated Probiotics, I can say that it is a high-quality supplement that lives up to its claims. Its unique blend of clinically studied bacterial strains and non-GMO ingredients makes it stand out in the overwhelming market.
Nonetheless, even with the best probiotic supplement, I advise that you talk to your primary healthcare provider before buying the product.
Last update:
August 31, 2023
11 min read
106 Views
0 Reviews