Provitalize Review: Is It the Menopause Miracle?
Last update: September 20, 2023
12
1160
3
If you're planning to introduce the Provitalize supplement to your daily routine and want to know if it's worth your time and money, I've got you covered.
Going through menopause can be a challenging time. It comes with a lot of potential physical side effects that can change your weight and/or disrupt long-term gut health.
During this transitional phase, some women might need extra support because each human body is different. That's why certain companies offer specially designed supplements to help you go through menopause and feel healthy again.
Provitalize is one of the most popular examples of such a supplement available on the market. Although it's made for women, it's also said to be beneficial for men to boost gut and metabolic health.
After reading these claims, I got curious about this product and decided to examine it myself. So, in this review, I'll share everything I found about Provitalize, including the ingredients it contains and its pros and cons.
What Is Provitalize?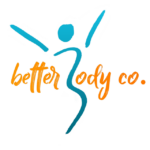 Provitalize aims to help women manage their menopause symptoms
Men can also take the dietary supplement to gain the benefits
The natural ingredients may improve long-term health
Learn More
Pros
Reduces bloating symptoms from constipation

Boosts your metabolic rate to aid the fat-burning process

Manages menopausal night sweats and hot flashes

Women can lose weight safely while going through hormonal changes

Probiotic ingredients offer benefits for women and men
Cons
You may experience digestive upset

Some users report noticing very slow results

Bloating and gas may occur due to the high probiotic dose
Provitalize is a capsule-based probiotic supplement specially designed to help women who are going through menopause. It contains natural ingredients and probiotic strains that are said to have positive effects in strengthening your body.
While women are more likely to use these supplements, men can also take them to reap other health benefits it claims to offer.
For example, some ingredients Provitalize contains aim to improve weight management, boost metabolism, and maintain bacteria in the gut. Additionally, the blend of probiotic ingredients provides the body with important vitamins and minerals, which can protect the gut from damage.
Better Body Co., the creator of the product, states that people "drop to a healthy body weight" when taking these supplements. The slow-release capsules are all about eliminating toxins and harmful bacteria that may slow down your results.
Does Provitalize Work?
First of all, I must clarify that supplements work differently for everyone. It means that a product that's working for someone you know might not work for you (or might not suit your health goals).
Personally, I have not taken this supplement because I am not in menopause. But generally, thermogenic probiotics support digestion and immunity in most people. That's because they generate heat inside the body, encouraging the metabolism to burn more stubborn fat.
The very first thing that I noticed about Provitalize is that it's made of probiotic strains, natural herbs, and gut boosters. So, it's safe to say that these supplements can still be beneficial for your health, even if they don't align with your goals.
On their official website, the company claims that Provitalize reduced belly fat and bloating in 79% of customers. The same goes for 82% of people who reported experiencing high energy levels when taking the supplement every day.
I want to note that improving the digestive system is not the main purpose of this supplement. So, if you are looking to improve your digestive health, there are way better options on the market.
How to Take Provitalize?
You need to take two capsules every morning with or without breakfast. According to Better Body Co., users notice more results when taking the capsules straight after waking up. It's completely your choice, as it depends on your daily routine and dietary preferences.
Just keep in mind that it's crucial to follow the recommended dosage, as exceeding the stated amount could cause serious side effects. If this does occur, make sure that you seek medical help immediately and talk to your doctor about finding other suitable supplements.
Provitalize Ingredients
Provitalize supplements contain a range of different ingredients, and I liked the fact that all of them are natural. Additionally, they're also vegan-friendly, gluten-free, and keto-friendly.
Let me explain the main ingredients it contains.
#1 Probiotic blend
Provitalize contains a mix of three thermogenic probiotics that help with weight loss, reduce bloating, and improve the gut for menopausal women. These probiotics include L. Gasseri, B. Breve, and B. Lactis, and research shows that they're beneficial for your digestive health.
However, a blend of just these probiotics might not be enough to support the overall digestive system. If that's your main concern, I recommend you opt for other supplements that are made especially for this purpose.
When it comes to dealing with the symptoms of menopause, these ingredients can help greatly. L. Gasseri has been studied to support weight loss, as it can reduce the fat around your belly caused by menopause. But remember, it doesn't burn fat directly, so you have to pair the supplement with exercise.
The second stain, B. Breve, is known for reducing chronic inflammation and promoting fast metabolism. It can help you decrease your body mass index, leading to weight loss in menopausal women.
Lastly, B. Lactis is great for promoting fecal fat excretion – a process that gets rid of fat through stools. This probiotic strain can also maintain healthy cholesterol levels, which is important for reducing coronary heart disease and high blood pressure spikes.
#2 Turmeric root extract
Turmeric root extract is a type of phytoestrogen that can reduce inflammation derived from menopausal weight gain, sore joints, and bloating. Better Body Co. states that they use 95% curcuminoids to ensure that this turmeric extract has high concentrations, which is great because it increases its effectiveness.
Other than that, turmeric can also offer several other benefits to your body, such as supporting the digestive system and promoting healthy weight loss.
That's because its extract contains curcumin, which is a natural compound that reduces fat tissue growth and increases metabolism-boosting hormones like adiponectin.
#3 Moringa leaf
Another important ingredient in Provitalize is Moringa leaf extract. It contains high levels of minerals and vitamins, some of which include potassium, iron, and magnesium.
Many weight loss supplements that you can find in the market contain magnesium because they can improve fat lipid profiles in the body.
However, according to Better Body Co., the main purpose of adding Moringa leaf extract to this supplement is to reduce hot flashes. It regulates hormones that control your body's thermostat and maintain body temperature.
Therefore, it can be very beneficial for women who are trying to eliminate menopause symptoms.
#4 Curry leaf
Curry leaf extract is packed with vitamins like A, B, C, and E. The body needs vitamins to support fat loss, regulate cholesterol levels, and lower blood sugar. It's also believed that curry leaves can help with indigestion by improving gastrointestinal functions.
#5 BioPerine
BioPerine is a black pepper extract that supports nutrient absorption when you ingest the delayed-release capsules. The company states that mixing this extract with curcumin can boost absorption up to 2,000%, which is great for supporting the gut.
I also have to mention that BioPerine can maintain probiotic bacteria in people with irritable bowel syndrome (IBS) as well.
#6 Sunflower lecithin
Provitalize also contains sunflower lecithin, which is a natural emulsifier. The company claims that it boosts the effectiveness of the entire formula by making the supplement fat-soluble.
Expert's Comment
Rosmy Barrios, MD
Medical advisor for Health Reporter
The Provitalize supplement contains ingredients that can help women going through menopause. It can also boost the fat-burning process and help manage body mass index in both women and men.
Of course, not everyone will do well with the supplement, so keep that in mind before purchasing. That's because it contains certain ingredients like curry leaf extract that can actually trigger possible allergies.
Additionally, curry leaf is also high in non-heme iron, and excessive consumption of this compound can reduce your blood pressure to dangerous levels.
While the company claims that Provitalize is safe and effective, it all depends on how your body reacts. So, don't forget to speak to a doctor before adding this (or any other) supplement to your daily life.
Benefits of Provitalize
Now, I'll explain all the potential benefits that Provitalize can offer.
#1 Relief from menopausal symptoms
Because of the Moringa leaf extract, Provitalize can regulate body temperature and reduce hot flashes during menopause. Additionally, the herbs it contains also have phytoestrogen, which can alleviate menopause symptoms.
These positive effects of the supplement can promote a sense of comfort during this transitional phase.
#2 Weight management
As I've mentioned already, the thermogenic probiotics in Provitalize generate heat within the body and encourage the metabolism to burn fat more effectively.
It can also reduce inflammation associated with menopausal weight gain, bloating, and sore joints, with the added support of turmeric root extract.
This combination can help both men and women to manage weight efficiently and feel more comfortable.
#3 Bloating relief
As Provitalize has anti-inflammatory properties, it can restore gut balance and stop excess gas from bloating your stomach. This is all down to the probiotic blend of L. Gasseri, B. Breve, and B. Lactis, which improves nutrient absorption on an empty stomach.
#4 Helps with indigestion
Provitalize contains curry leaf extract, which is rich in magnesium and can help you with indigestion and constipation. Its natural properties can assist in managing symptoms of acid reflux and provide relief from upper abdominal discomfort.
While some users might experience significant improvements in their digestive health, individual results may vary. As with any supplement, it's advisable to consult with a healthcare provider before use, especially if you have existing digestive issues or medical conditions.
#5 Improved gut health
Since the key ingredients in most probiotics are designed to support your gut, it's no surprise that they can strengthen the intestinal lining. They can also help ease symptoms of conditions like leaky gut syndrome and IBS.
While Provitalize contains probiotic strains to help you with your gut health, I must mention that there are specialized probiotic and fiber products available that come with better formulations in this regard.
In other words, using this supplement can be a good option during menopause to support your gut health as an added benefit. However, if improving your gut health is your main goal, you should consider alternative options.
Cons and Side Effects of Provitalize
The side effects of Provitalize will differ for everyone, depending on how sensitive your gut is. The creators of this supplement claim there are no known side effects, but when I was looking at the customer reviews, I found that some people state otherwise.
#1 Initial adjustment period
After adding this supplement to your life, you can experience mild bloating due to the high probiotic dosage (two capsules a day). It happens because your body adjusts to new compounds and bacteria in your stomach.
Luckily, bloating usually goes away within a few days as your body adapts. To minimize the risk of this side effect, I recommend you drink plenty of fluids every day once you start taking the supplement.
#2 Minor side effects
Other non-harmful side effects include headaches, nausea, gas, muscle spasms, and general stomach discomfort. These symptoms should also go away within a few days.
But if they get worse or you feel like something is not right, stop taking the supplement immediately. Additionally, seek professional medical advice right away to determine the real cause.
Important Note: Some people have experienced skin rashes after taking Provitalize. So, if you've sensitive skin, you should talk to your doctor first.
#3 Price tag
While Provitalize is not the most expensive supplement that you can buy, it's still pretty costly. It can be a deal breaker for some people, as not everyone can spare a handsome amount of money for a supplement every month.
What Do Online Reviews Say About Provitalize?
I have a habit of reading online reviews of the product that I'm planning to test or examine. It helps me determine if the product is worth my time and money, and if it is, then what to expect.
I agree with everything that Latricia has mentioned. I'm glad that her rash went away and she's satisfied with the product. But the most important part of this review is that you need to be patient and consistent to let the supplement do its work.
Cindy also found Provitalize to be beneficial for bloating and hot flashes. However, she didn't experience any weight loss.
I had to include this review because it shows that the initial adjustment period of this product can be very painful for some people.
How Much Does Provitalize Cost?
One bottle of 60 capsules costs $49. This is only a one-time purchase for people who want to try the supplement. However, if you subscribe and save, the cost goes down to $41.65. Committing to the product means you'll get a lower price every month.
On the Better Body Co. website, you can also buy up to 6 bottles at a time. There is free shipping worldwide, a 90-day money-back guarantee, and a minimum 2-month commitment for people who are interested in buying this supplement long-term.
Provitalize vs. Alternatives
Provitalize is a popular product, but it's not the only one out there. There are plenty of alternative options to choose from, and I have selected the best ones for you.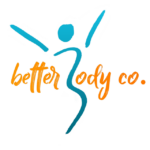 Pros
Reduces cravings
Stops bloating Increases energy levels
Prevents digestive discomfort, including constipation and diarrhea
Promotes lightness in the gut Improves focus Vegan-friendly
Gluten-free
Non-GMO
Offers a range of products for different needs
Probiotic strains are grown and tested in their facility
Partnered with leading healthcare brands
Vegetarian-friendly capsules
Dairy, soy, and gluten-free
All-natural ingredients with no preservatives
Manages bloating from constipation or diarrhea symptoms
Boosts metabolism to help people lose more weight
Reduces hot flashes caused by menopause or hormonal changes
Helps women manage their weight during menopause
Natural ingredients improve long-term health in both women and men 
Supports gut immune function
Boosts skin health
Reduces bloating
No need to refrigerate
Shelf-stable formula
Vegan-friendly
Free from allergens
No preservatives
Unique delivery system
Sustainable refills
Free US shipping
Cons
May cause mild side effects, like stomach upset
Pricy subscription plan
Relatively expensive product
Some ingredients aren't clinically proven to work
Quite expensive
Only formulated for men
Some people might experience stomach discomfort due to the high probiotic dose
Customer reviews report noticing slow results with this supplement
You may experience gas and bloating within the first few weeks
Expensive for a 30-day supply compared to other probiotic brands
Must commit to a monthly subscription
Some users report side effects
Not suitable for those under the age of 18
FAQs
Where can I buy Provitalize?
You can buy Provitalize on their official website or on Amazon. They have different offers depending on the subscription you choose. For example, if you subscribe and save, you'll get 20% off the original price. This is good for people who want to keep buying the product every month.
Who is Provitalize for?
Provitalize is for people who want to lose weight, boost their metabolism, maintain hormonal balance, reduce hot flashes, and increase energy levels. Because it is a multi-purpose supplement, anyone can take it to improve their long-term health.
Who should not use Provitalize?
People taking certain medications should not use Provitalize. These include blood thinners, Cox2 inhibitors, and anti-inflammatory drugs. Women who are pregnant or nursing should consult their physician before taking this supplement.
Is Provitalize safe?
Better Body Co. claims that Provitalize capsules are manufactured in an FDA-registered and GMP-certified facility. So they're generally safe to use. However, there are still some potential side effects (discussed above) that you may experience. So it's also important to talk to your healthcare provider before using them.
Important Note: Provitalize has not been approved by the Food and Drug Administration because FDA doesn't review supplements for safety and efficacy.
How I Tested
There are many ways you can test a product, but I focus on quality, effectiveness, price, and brand reputation. It allows me to determine the overall suitability of a product.
I used the same approach for Provitalize.
Quality 9/10
Provitalize is a high-quality product manufactured in an FDA-registered and GMP-certified facility. They also have great packaging, which speaks to the company's commitment to maintaining product quality. However, you don't get many capsules in each bottle.
Effectiveness 7/10
There are no scientific studies conducted on this product to evaluate its effectiveness. So I judged the effectiveness of Provitalize based on the ingredients it contains and customer reviews.
While these supplements do offer benefits for menopausal symptoms, they're not as good for weight management and gut health. Also, results may vary from person to person.
Price 7/10
In my opinion, the price of Provitalize lets the product down a little bit. Some people can't afford expensive supplements every month, which stops them from committing to these supplements.
Brand reputation 9/10
I took a closer look at the Better Body Co. company. They are a team of dedicated health experts who want to help "people meet diet goals" when taking supplements. This shows that they care about customers and their future weight loss goals.
Provitalize: The Final Verdict
I would like to conclude my review by saying that Provitalize is a decent product that can be very beneficial for women going through menopause. It can improve menopausal symptoms like night sweats and hot flashes and help with weight management.
In addition, it can also offer several other benefits, such as improving metabolism and boosting gut health.
However, if your primary goal isn't to address menopausal symptoms, you may want to explore specialized supplements that are designed to address specific health goals.
Last update:
September 20, 2023
12 min read
1160 Views
3 Reviews