PhenQ Vs. Phen24: Which Is the Better Weight Loss Supplement?
Last update: July 28, 2023
10
1065
0
Looking for a weight loss supplement to help you burn fat and reduce body weight? We take a deeper look at PhenQ vs. Phen24 and help you decide which one would be the best choice.
PhenQ and Phen24 are both weight loss supplements. Both are designed to enhance the weight loss journey but have different mechanisms and are designed for different groups of people.
While PhenQ is designed as a fat-burning supplement that enhances metabolism and fat loss, Phen24 is designed to increase the metabolic rate.
In our PhenQ vs. Phen24 review, we're going to take a deeper look at both of these dietary supplements. To find out which fat burner is best for you, check out the rest of this article.
PhenQ vs. Phen24: Which One Is Better for Weight Loss?
While both supplements are aimed at helping people lose excess weight, PhenQ overall is a better alternative than Phen24. The two fat burners contain natural ingredients but have different strategies in place when it comes to weight reduction.
PhenQ suppresses appetite, helps you to consume fewer calories, and enhances fat burning, while Phen24 focuses on boosting metabolism, increasing the rate at which you burn calories.
If you're looking to eat at a calorie deficit, inhibit fat cell production, and curb your cravings, PhenQ is the one for you. Just like Phen24, PhenQ also indirectly increases metabolism, along with its other benefits. It's a fat burner that can promote better overall health as well as sustainable weight loss.
Lastly, both weight loss supplements offer an impressive 60-day money-back guarantee, which is something you may not often find on the market. A one-month supply of the PhenQ fat burner and Phen24 currently costs $69.99 each, with more economical value-pack options available too.
Comparison Table
Pros
Non-GMO ingredients
Increases metabolic rate
Improves sleep
Science-based formula
Natural ingredients
Promotes fat loss
Inhibits new fat production
Boosts metabolism
Cons
Expensive
Some reported side effects
Multiple doses required
Caffeine content
Expensive
Requires multiple doses
Caffeine content
What Is PhenQ?
Increased weight loss
Appetite suppression to reduce overall caloric intake
Inhibiting new fat production to reduce weight gain
Learn More
PhenQ is a weight loss supplement designed to inhibit fat production, enhance fat burning, suppress appetite, improve mood, and boost metabolism. It combines five different weight loss pills into one formula.
It is made using a proprietary blend called α-Lacys Reset, with purported fat-burning benefits and science-backed ingredients. It includes capsicum extract and black pepper, which are thought to enhance thermogenesis. This is the process by which the body burns calories and produces heat.
PhenQ is aimed at users looking to lose stubborn fat while maintaining muscle mass. It may also be useful for users who tend to comfort eat as it suppresses their appetite.
Pros
Vegetarian and vegan fat burner

Premium blend with thermogenic ingredients

Available over-the-counter

Natural and safe ingredients

Improves mood
Cons
Only available on the official website

Requires multiple doses per day

Contains caffeine, so unsuitable for those sensitive to it

Users have reported mild side effects
What Is Phen24?
Increases metabolism
Fat-burning ingredients
Supports calorie burning 24 hours a day
Learn More
Phen24 is a two-part weight loss formula that increases the metabolic rate for 24-hour fat burning. It includes ingredients known to help the body burn fat. It is marketed toward users with slower metabolisms.
The ingredients in the Phen24 weight loss supplement, like cayenne pepper, zinc, and guarana extract, enhance thermogenesis and help users lose weight.
It includes two kinds of weight loss pills: one day and one night formula. The daytime formula contains caffeine, while the night pills are designed to promote better sleep.
Pros
Non-GMO ingredients

Increases metabolic rate

Reduces fatigue

Promotes healthy sleep

Science-based ingredients
Cons
Only available on the official website

Some side effects reported

Caffeine used in day formula

Requires three doses per day
What Are the Similarities Between PhenQ and Phen24? 4 Key Benefits
When it comes to PhenQ vs. Phen24, it is first worth looking over their similarities. As both weight loss supplements are designed to help users lose weight and promote the fat-burning process, it is expected that there would be some crossover in their mechanism.
Below, we have summarized the similarities between both supplements.
#1 Boosts metabolism
Both PhenQ and Phen24 claim to boost your metabolic rate. Your metabolism is essentially the process in which the body converts the calories we consume into energy. Increased metabolism means your body burns calories at a faster rate.
PhenQ and Phen24 have a few ingredients that enhance metabolism, including cayenne powder, capsicum, and caffeine. Capsicum and cayenne are both known to increase calorie burning and thermogenesis.
#2 Suppresses appetite
Appetite suppression can help to reduce your daily calorie intake. Eating at a calorie deficit means burning more calories than you consume and is essential for people who want to lose weight. Both PhenQ and Phen24 help you to consume fewer calories.
Chromium picolinate is present in both supplements and has been proven to help reduce cravings and work as an appetite suppressant.
#3 Increases energy levels
During your fat loss journey, you may feel you lack energy due to a decreased intake of calories. Both of these fat-burning supplements are designed to boost your energy levels.
Both fat burners contain caffeine or green tea extract. These ingredients have been proven to have a positive impact on energy levels and promote weight loss.
#4 Might help you lose weight
Both fat burners are designed to promote weight loss. They increase metabolism, suppress appetite, and improve energy levels, helping you to lose weight more easily.
The supplements also both contain products that enhance calorie burning through thermogenesis.
What Are the Differences between PhenQ and Phen24?
There are no major differences when comparing PhenQ and Phen24 as both weight loss supplements aimed at reducing the number of consumed calories and promoting weight loss.
Nonetheless, while PhenQ achieves fat loss by primarily suppressing appetite and preventing the generation of more fat, Phen24 is designed for people who want to increase their metabolism 24/7.
Key Ingredients Of PhenQ
PhenQ uses natural ingredients found in common food products. Below, we have summarized the key weight-loss ingredients found in this fat burner.
#1 Calcium
PhenQ contains calcium in the form of calcium carbonate. Calcium deficiency has been linked with higher body weight, and as such, increasing your intake could promote weight loss. Calcium is also essential to good bone health and supports proper heart and nerve functioning.
#2 Chromium
Chromium picolinate has been linked with reduced hunger cravings and stabilizing blood sugar levels. Chromium is an essential mineral in the body and is found in many supplements. It may have some benefits for weight loss.
#3 L-carnitine
L-carnitine is an amino acid found in red meats and dairy products. It helps the body turn fat into energy. In PhenQ, it works to enhance fat metabolism and overall fat loss.
#4 Nopal cactus fiber
Nopal cactus fiber is thought to enhance weight loss. It works by binding to dietary fat and reducing its absorption. It also suppresses appetite and helps people to reduce their daily caloric intake.
#5 Caffeine
Caffeine helps to stabilize energy levels while dieting and may have some weight loss benefits. A study showed it to have appetite-suppressing benefits.
#6 Capsimax plus blend
A mix of caffeine, capsicum extract, black pepper, and niacin, this blend is marketed as a powerful fat-burning ingredient within the PhenQ supplement.
Capsicum is known to enhance thermogenesis which boosts calorie burning. Black pepper contains a compound called piperine which is known to enhance weight loss. Niacin, or vitamin B3, is essential in the body and has many health benefits. It may also help to reduce fat tissue.
#7 a-Lacys reset
The active ingredient in PhenQ, and a proprietary blend, a-Lacys reset, contains alpha-lipoic acid and l-cysteine. Alpha-lipoic acid promotes better weight loss, while l-cysteine suppresses appetite.
Key Ingredients of Phen24
Phen24 contains non-GMO ingredients designed to increase metabolism and promote weight loss. Below, we have summarized the key ingredients in these fat burners.
#1 Copper
There is some evidence to suggest that appropriate intake of copper may help obese individuals return to and maintain a healthy weight. Remember that the body only needs small amounts of copper to maintain overall health.
#2 Zinc
Zinc is an effective treatment in obese patients and may be effective for weight loss. When coupled with a calorie deficit, it promotes better weight loss and suppresses appetite.
#3 Guarana extract
Guarana contains caffeine, which is known to promote weight loss. It is also thought to contain compounds that inhibit new fat cell production, helping to increase overall fat loss.
#4 Chromium picolinate
Chromium is an essential nutrient in the body. It helps to regulate blood sugar levels and reduce hunger cravings. It also plays a role in lipid metabolism, helping us to burn more fat.
#5 L-phenylalanine
L-phenylalanine is an amino acid. It plays a role in satiety and may enhance appetite suppression. It is known to reduce food intake and suppress the hunger hormone ghrelin.
#6 Iodine
Low iodine levels are thought to slow metabolism. This can result in more fat being stored by the body, increasing weight gain. Phen24 has included iodine in the formula to promote better thyroid function.
#7 Cayenne pepper
Cayenne pepper has been found to increase metabolism, promoting enhanced calorie burning. It may also reduce hunger cravings, helping you to eat less overall.
PhenQ and Phen24 Possible Side Effects
Possible side effects of the PhenQ fat burner include:
nausea,
headaches,
and stomach upset.
These side effects are rare, and most users report that taking the supplement with food can help to alleviate them.
Phen24 may cause some similar side effects, including upset stomach and dizziness. However, as with PhenQ, these effects seem rare in users.
Both PhenQ and Phen24 contain caffeine. People sensitive to caffeine should avoid this product as it could result in jitters and other adverse side effects. In addition, both weight loss pills may not be suitable for pregnant or breastfeeding people.
Pricing of PhenQ and Phen24
At the time of writing this review, both fat burners are priced at $69.99 each for a one-month supply of pills on their official websites.
Aside from that, customers can benefit from value-pack options. For example, you can order two bottles of PhenQ and get a third one free for $139.99. The same pricing is offered by Phen24, which promises to deliver a three-month supply for that cost.
Both brands also provide free shipping and a 60-day money-back guarantee.
Comparing the Best Fat Burners on the Market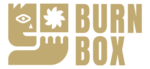 Pros
Provides essential nutrients, vitamins, and microelements
Supports healthy weight loss
Source of energy and vitality
Many users have reported successful weight loss
Unique add-ons for sustainable results
Kickstarts fat metabolism
Alleviates keto flu symptoms
Helps to burn fat effectively
Sustained and consistent weight loss
Contains electrolytes
Comprehensive formula with multiple benefits
Scientifically-backed, natural ingredients
Comes in pill form, making it convenient
Prevents fat cell generation
Vegan-friendly
Specifically designed for women, considering hormonal factors
Contains a blend of all-natural, scientifically-proven ingredients
May boost energy levels, making it easier to stay active
Increases focus
Cons
A single-time experience can be pricey
Not suitable for vegans
Not vegan friendly
High price point
Results may vary among users
Some users may experience mild side effects
May not be suitable for pregnant or breastfeeding women
May be more expensive compared to other supplements
Some individuals may have allergies to certain ingredients
Expensive in the long-term
Need to take 6 capsules per day for results
Should be used as part of a healthy lifestyle
How We Tested
Both fat burners have positives and negatives, and we want to make sure that our PhenQ vs. Phen24 review is fair. When we test products, we rate them in four different categories: quality, effectiveness, price, and brand reputation.
Below, we have summarized what each of these categories means.
Quality
If you're taking a supplement for your health, you want it to be of good quality. There is no point in putting anything of poor quality into your body and hoping it will boost your health.
Quality is incredibly important to us, and so every product we review, from fitness apps to running supplements, is tested for quality. This means that ingredients come from reputable sources, don't have any harmful effects, and actually do what they say on the label.
Both PhenQ and Phen24 use quality ingredients that are generally backed by science.
Effectiveness
When it comes to the ingredients in the products we review, we want to make sure they're effective at whatever they claim to do. After all, if you're taking a fat burner for weight reduction, you want it to actually burn fat.
Both PhenQ and Phen24 contain ingredients for a successful weight loss journey and could inhibit further weight gain.
Price
While a healthy diet and exercise can be helpful for overall health, sometimes we need a helping hand, which is where supplements come in. We believe our readers have the right to good health that is accessible to all.
Price is very important to us when reviewing products. Both the PhenQ and Phen24 fat burner supplements are relatively expensive and rate lower in this category.
Brand reputation
If you're taking a product for your health, it's important you can trust it. A good brand reputation usually means that its products are effective, of good quality, and safe for human health.
PhenQ and Phen24 both come from reputable brands.
FAQs
Does Phen24 contain caffeine?
Yes, Phen24 contains caffeine in the daytime formula. People with a sensitivity to caffeine may want to avoid this natural fat burner.
Is PhenQ vegan?
Yes, PhenQ is completely plant-based. It contains natural ingredients found in many common foods and is safe for vegans and vegetarians.
Who should not use Phen24?
Phen24 should be avoided by those who are pregnant or breastfeeding. It is also unsuitable for people with sensitivities to caffeine.
Which is better for weight loss: PhenQ or Phen 24?
When it comes to weight loss, the winner is PhenQ. While Phen24 helps to increase metabolism, making it a decent weight loss supplement, PhenQ offers a more holistic approach – it supports enhanced fat burning, prevents the production of fat cells, and suppresses appetite.
A Word From a Nutritionist
A fat burner supplement can be an excellent addition to a weight loss diet. They can help you shed stubborn body fat and ensure you continue losing weight. Many also help boost metabolism and energy levels to support a sustainable decrease in body fat.
While dietary supplements, like weight loss pill products, can be useful for better weight management, the best and most sustainable method of weight reduction is to eat at a caloric deficit. This means burning more calories than you consume.
You can burn more calories each day by adding physical activity to your routine. Good exercises for weight reduction include cycling and running. However, don't engage in restrictive dieting and excessive physical activity. It's healthy to lose about 1–2 pounds per week. Any more than this can lead to negative consequences.
Taking a natural fat-burning supplement will enhance your weight loss efforts, reduce calorie intake, and suppress appetite. Though they have many benefits, it is important to use them alongside a healthy and balanced lifestyle.
Conclusion
When comparing PhenQ and Phen24, we aimed to decide which of these supplements is best for fat burning and weight reduction. PhenQ is a better choice for people who want to lose weight as it targets all areas of reducing body fat.
While PhenQ and Phen24 can offer some benefits for weight management, we also advise following a balanced diet and doing regular physical activities that promote a healthy lifestyle. A weight loss supplement alone can't do miracles and also won't ensure sustainable results.
Last update:
July 28, 2023
10 min read
1065 Views
0 Reviews