Cycling vs. Running: Which Workout Is Better for Weight Loss?
Last update: November 22, 2022
6
1034
0
Running appears to burn more calories than cycling, though most people can't run long distances. Contrary, cycling tones and builds muscle, plus it drastically improves cardiovascular health.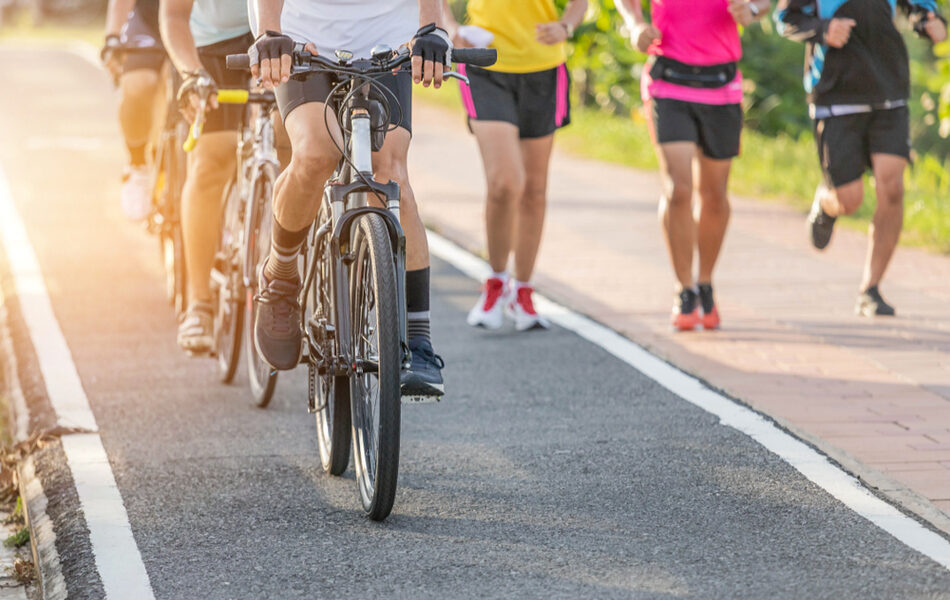 Running and cycling are popular aerobic exercises. So, it's quite possible you've already tried, or are about to try, one of them.
The exercises are great for your cardiovascular health and are an excellent way to include more cardio exercises into your day-to-day life. They are also fantastic if you want to build more stamina.
In reality, though, both activities come with advantages, but there's only one place on the top.
Is cycling or running a better exercise? Let's find out!
Cycling vs. Running
It depends on what your fitness goals are. For example, running burns a greater number of calories than biking, while cycling can help you build muscle groups and is less heavy on your joints. Yet, both are great types of exercise for the heart.
Ideally, you'd want to combine them. If that's not possible, just choose the one that makes you happier.
What you should aim for is to get active. So, find the exercise that expresses you and your lifestyle and make it a routine.
Calorie Burning Comparison
As expected, the amount of calories you burn while cycling or running depends on how long and intense your workout is. In other words, the more you cycle or run, the more calories you will burn.
That said, how many calories you will burn is also dependent on other factors, such as your gender, age, or weight.
Here's a comparison table that shows the calories people with different weights burn when cycling and running:
| | | | |
| --- | --- | --- | --- |
| Exercise type | Calories burned (56kg person) | Calories burned (70kg person) | Calories burned (83kg person) |
| Running (8km) | 240 | 298 | 355 |
| Cycling (19–22km) | 240 | 298 | 355 |
| Running (12km) | 375 | 465 | 555 |
| Cycling (25–30km) | 360 | 446 | 533 |
| Running (16km) | 495 | 614 | 733 |
| Cycling (32km) | 495 | 614 | 733 |
From the table above, we can see that running burns more calories than riding a bike.
And there's a good reason for that. When cycling, you're sitting, which might support your weight, but it also means you have fewer movements.
A 65kg person will generally burn approximately 130 calories for 10 minutes of running. The same person will burn 64 calories per 10 minutes while cycling at a speed of 16km per hour.
Last but not least, a study found that both running and cycling suppress appetite in young men. These activities can help you control your cravings and decrease your calorie intake.
Boost your weight loss with the help of an amazing training app
Sure, exercising alone is one thing. But wouldn't it be better to have a running companion by your side? Like a dedicated training app?
Whether you want to lose weight, reach a specific distance or pace target, or release emotional tension and mental strain, the Joggo training app is here to help you reach your running goals.
The Joggo app has many features for runners, like personalized training plans, treadmill mode for rainy days, bi-weekly running plan adjustments based on your progress, educational information, and consultation with in-house specialists regarding injuries and running techniques.
What's more, the Joggo application offers personalized training plans according to your running goals based on your age, physical activity level, BMI, and warm-up, stretching, and cool-down exercises. It also offers personalized meal plans and a selection of more than 10 popular diets to help you streamline your weight loss.
The Joggo app is going to feature the following future updates, something which makes it an even more important training companion:
Audio guide during your runs
Leaderboard to boost motivation
Progress tracker
Real-time heart rate (HR) monitoring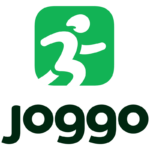 Personalized running plans created by professional coaches
Meal plans perfectly tailored to your current diet, allergies, and health needs
Treadmill mode for people preferring indoor running
Educational articles on easier running, injury prevention, nutrition, and more
Behavior science-based reward system for lasting motivation
Start Free Quiz Now
Muscle Gain Comparison
The clear winner is cycling. While running can maintain your muscle mass, it's not that great when building muscle because it uses all of the muscles simultaneously without engaging them in a way to build bulk.
Cycling is great for building and toning your muscle groups, especially those in your lower body, such as hamstrings, glutes, and quads.
As you can expect, pushing pedals when cycling is a form of resistance that builds leg muscles. Also, your upper body is involved, even though these muscles aren't as engaged as the bottom part.
Yet, remember to also do strength training, such as lifting weights and other weight-bearing exercises, to keep your upper body as muscle.
Moreover, remember you don't have to be alone when trying to build muscle by cycling.
Heart Health
When it comes to heart health, both cycling and running are the same, neck and neck if you prefer.
And that's a positive, considering how widespread these activities are. So, if something's certain, both exercises are great for you and your cardiovascular health. Whatever activity you choose to do will increase the strength of your heart and improve your blood flow over time.
But be careful and avoid overdoing it.
Studies showed that exercising 5 or more hours a week can negatively affect heart health and cause cardiac overuse injuries. These injuries include threatening cardiac arrhythmias, premature heart aging, myocarditis, and others.
Toning Muscles
If you want to tone your muscles and running is your primary activity, you should consider including weight training and lifting into your exercise routine. According to a recent study, regular exercise can protect you against a reduction in lean mass caused by sudden weight loss.
Another study found that working 4–5 times per week was super effective at maintaining muscle tone in aging adults. The secret to toning, though, is to exercise for a long time without tiring your muscles and reaching muscle fatigue.
To get a leaner look, try to run slower and never overdo it.
When it comes to cycling, it is the resistance element when pedaling that helps you burn calories and fat. However, that's not the only way it benefits you.
Cycling can help you build muscle, too, especially around the calves, glutes, quads, and hamstrings. It's an excellent activity that will also improve the overall function of your lower body without overstressing your joints.
Budget Comparison
Generally, cycling is more expensive because you have to invest in a bicycle and protective gear, such as a helmet, knee and elbow pads, reflective vest or jack, and special shoes. Plus, the bicycle would require maintenance over time.
Of course, a high-quality pair of running shoes could be expensive, too. And there's also the expensive running gear to be found.
If you take running seriously, then you'd have to invest in good shoes to protect your legs and joints from injuries. You may also need activewear to keep the sweat away.
Activewear is crucial as it enables runners to go on longer distances and at higher paces.
If cycling is the activity you're really interested in, borrow gear before buying an actual bicycle. See how it goes, and if you like it, consider investing in your own bicycle.
But, if you just want to try a new type of exercise to boost your cardiovascular health, running is cheaper and perhaps an even easier activity.
What About Injuries?
If you're worried about injuries, know that cycling is better than running for preventing injuries. It's more gentle on you and your body, and it won't bring it to its limits unless, again, you overdo it.
However, cycling can increase low back pain, which might concern some. To prevent it, for example, you'd have to adjust the handlebar and seat height correctly.
In every case, injuries are way more common in running than cycling, so only if you have trouble biking is running the better option.
A study compared runners to competitive cyclists exercising 2.5 hours for 3 days and found that runners had greater muscle damage, muscle soreness, and higher inflammation levels in the immediate recovery period compared to bikers.
As a last note, don't try either of these activities if you have a chronic health condition. Instead, speak with your doctor before starting a new or increasing the intensity of an existing exercise.
A Word From Our Coach
From a professional perspective, both cycling and running are great forms of exercise and are well-recommended to anyone looking to improve their health and burn some fat.
In reality, there's nothing wrong with either of them. Just stick to the one you enjoy more.
Now, cycling seems to be better for people looking to build leg muscle and explore new areas and environments. Being able to ride for hours at home and cover lots of ground is unbeatable for some.
Running or jogging is for those who want to exercise as quickly as possible with minimal effort (for instance, you won't have to carry a bicycle to a cycling route).
Regarding the health benefits, both activities lower your risk of cardiovascular disease and are considered exceptional aerobic exercises. They also reduce stress and can alleviate some symptoms of depression.
Running can support bone health, too, plus it's considered an approachable aerobic exercise.
Whatever type of exercise you choose to invest in, know that both running and cycling will get you going!
Conclusion
To sum up, cycling seems to be a slightly better option if you want a quicker muscle build.
The reason is simple: cycling helps you build and tone your muscles, burn a similar amount of calories to running, and drastically improves heart health. In fact, going on a bike ride is a great cardio exercise.
At the same time, cycling doesn't stress your body as much as running, so the risk of injury is lower than running.
Above all, though, you stick to the activity that suits your lifestyle. If you can, combine running and cycling to reap the benefits of both exercises.
Lastly, if you want to achieve specific goals or results, you can use a personal trainer.
Last update:
November 22, 2022
6 min read
1034 Views
0 Comments