Joggo Review: My 3-Month Journey From Couch to 5K
Last update: September 14, 2023
15
1638
3
Can a running app help you reach your fitness goals?
Most people have tried running during their lifetime. It's one of the most accessible sports and a great tool for releasing emotional tension and getting fit. Yet it also requires a lot of discipline, motivation, and an appropriate training plan to hang in there for the long haul.
I've always had a love-hate relationship with running. I loved the feeling of "runner's high" after a workout, but during a run, I often felt sluggish, and it was difficult for me to stick to a running routine for more than a month.
I came across the Joggo app when I was trying to resume my training again and was looking for guidance. The individualized approach to running plans, audio features, and custom nutrition tips appealed to me, so I decided to give it a shot.
This Joggo review will detail my 3-month experience while using the app and the changes I noticed throughout this period.
What Is the Joggo App?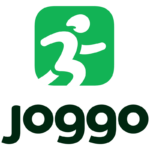 Personalized running plans created by professional coaches
Meal plans perfectly tailored to your current diet, allergies, and health needs
Treadmill mode for people preferring indoor running
Educational articles on easier running, injury prevention, nutrition, and more
Behavior science-based reward system for lasting motivation
Start Free Quiz Now
Pros
Perfectly suitable for all-level runners: from beginners to pros

Easy-to-follow audio-guided training

Running progress and weight loss tracker

Works on any running track, including trail, pavement, and treadmill

Injury prevention and recovery programs

Highly intuitive and easy-to-navigate interface

Customized nutrition plan according to your food preferences

Scientifically-validated tips to avoid too-common mistakes
Cons
Subscription-based pricing
Joggo is an all-in-one training app that offers personalized training plans for everyone – from beginners to advanced runners. It selects the most suitable program based on your age, fitness level, and availability to help you achieve your goals fast, create healthy habits, and stick to them.
For beginners, Joggo provides a newbie-friendly plan that focuses on stretching, warm-up and cool-down routines, and injury prevention. Experienced runners, on the other hand, may find it beneficial for maintaining fitness, reaching a new distance, or enhancing running times.
The app is the brainchild of elite coaches and trainers who have crafted a tool with a health-first approach in mind, ensuring that you reach your ultimate goals – losing weight and feeling physically and mentally better – without overtraining or injuring yourself.
Joggo supports you in 3 main areas necessary for a lasting result.
The main features include custom training and meal plans, so you compliment your achievements with a balanced diet. Educational articles help you understand the ins and outs of running, while the reward system and progress tracker keeps you motivated along the way.
How I Started With Joggo
To kickstart my journey with Joggo, I had to fill out a short quiz answering 20 questions, including my age, fitness goal (lose weight, improve mental health, run a distance, improve pace, or stay fit), workout preferences, existing injuries, preferred workout days, and nutrition. I did it on the website, but you could also fill it out on the app.
Joggo quiz results
According to the quiz results, I could lose 4lbs in the first month if I stick to consuming 1,500 calories per day. I then downloaded Joggo and had to do a 10-minute running/walking test to give extra insights into my fitness level and get a personalized running plan.
I decided to go for a walk as I could squeeze it into my day quicker. I'm a brisk walker (I do it every day), which is probably why I was evaluated as having an advanced level (12 out of 14). That certainly gave me extra confidence to get started.
What Are the Features of Joggo?
The Joggo app has a long list of great and useful features that I have noticed as I have been using it constantly. Some of them, however, impressed me more than others. Among its best features are:
#1 Personalized running plans for all levels
Developed by experienced coaches, the app offers fully customized fitness plans based on medical research tailored to each individual's age, weight, and goals.
Every person can reach very different progress during the same period. Instead of forcing you to overtrain, this app motivates you by letting you grow and improve at your own pace.
I've used a few running apps in the past that only had set training plans. As a beginner, I found a personalized running plan particularly appealing since I could choose to focus on weight loss and getting fit rather than a specific 5k time.
#2 Audio-guided training sessions
Joggo's audio-guided training sessions include assistance through warm-ups, proper breathing, and posture-maintaining techniques, as well as stretching and cool-downs.
Thanks to this feature, I had a chance to learn about rhythmic breathing patterns, diaphragmatic breathing, and breath control strategies.
By following these easy-to-follow routines, I was able to maximize my results without overstraining my body. An audio guide was another great addition to my workouts, making me feel as if I was running with a friend.
#3 Custom meal plan
Diet plays a key role in achieving any fitness goal, and the Joggo app's creators understand that.
A customized meal plan and nutrition advice are offered as part of the program to enhance performance and help to recover faster after a workout.
The app also allows you to personalize your meal plan and only suggests meals that you like or don't have any allergies to. Plus, you can choose from one of the 10+ most popular diets, including vegan, low-fat, and others.
My friends always refer to me as a picky eater, so a personalized meal plan was a huge advantage for me. The recipes provided were easy-to-make but super delicious. To be honest, I never thought meal planning could be so easy and enjoyable.
#4 Scientifically-proven educational tips
Joggo gave me timely bits of information right when I needed it the most.
The app introduced me to more complex running, sports, wellness, and nutrition topics as I improved. I liked that all the information was backed up by scientific research.
Once I signed into the app, I could access numerous articles related to healthy eating, proper running form, appropriate running gear, etc., and even go to the original sources. I definitely spent quite some time reading these articles, which for a beginner runner like me, seemed truly useful and educational.
#5 Expert advice and recovery strategies
Every run with Joggo includes essential stretches and warm-up and cool-down exercises, which ultimately help improve your running form, reduce the risk of injury, and aid recovery afterward.
If you feel pain, have an injury, or want to consult an experienced runner on the way, you can reach out to Joggo's in-house specialists via the app.
It's also possible to purchase a complementary strength-training plan that you can follow alongside and improve your fitness even more. You can do 5–15-minute bodyweight workouts on the days you're not running to balance your training, which seemed manageable to me, too, despite my busy work schedule
#6 Progress tracker
One of the key features of Joggo is its progress tracker, which allows you to check your performance over time, compare a specific run with others on the leaderboard, and see how well you are doing in relation to your weight loss or running goals.
You can also review your performance every 2 weeks and adjust the workout plan to hit new targets. Each weekly run brings you points and even virtual trophies, which for people like me who have trouble sticking to a plan, can be quite motivating.
How Did Joggo Work for Me? My 3-Month Experience at a Glance
Overall, my experience with Joggo was highly positive. The app introduced me to a number of different workouts, which made me look forward to each run with excitement and a little fear, too.
Although it seemed a bit daunting to jump straight into 4 workout days per week and do some speed intervals right away, I liked the challenge, and by week 3, I had managed to create a routine, running mainly in the morning.
In the second month of using the app, I noticed that my endurance had certainly picked up, and I could extend my long run to 50 minutes while still switching to short walking breaks a few times to slow down my breathing.
By the end of the test period, I felt comfortable running 5k. I wouldn't say I was ready to race, but I certainly felt more confident as a runner, also from a physical point of view.
Fortunately, I didn't experience any injuries or exhaustion, thanks to a good training balance and strength workouts.
What I Liked About Joggo: 6 Benefits
While using the Joggo app, there were several things that stood out and were particularly appealing to me.
#1 I could adjust the running plan to my needs
Adapting Joggo's running plans to my fitness level, weight loss goal, work schedule, and location (indoors/outdoors) were super easy.
Even when I was completing the quiz, the system prompted me to choose workout days in a way that I would have enough rest in-between. Additionally, the app included a 2-week assessment to check my progress and adjust the plan if necessary.
This feature ensured that I was always challenged yet never overwhelmed, helping me stay motivated and committed to my fitness journey. Since most online running plans are fixed throughout the entire training period, the ability to change my running plan was quite refreshing.
#2 I got personalized recipes and nutrition advice
Joggo's personalized meal plans and nutrition advice played a significant role in my fitness journey. I liked that all the recipes I got were suited to my vegetarian lifestyle and were easy to make.
I wouldn't say my diet was considerably unhealthy prior to this challenge, but Joggo did help me to stay on top of my target calorie intake, meet my nutritional needs, and even discover a number of new and delicious recipes, for example, avocado-bean sandwich.
I did feel that my appetite grew as my workouts got more and more intense, and there were some days when I ate extra outside of my meal plan, but I believe it had little impact on my final result.
#3 Motivational rewards kept me going
Joggo's reward system was unlike anything I had seen on other apps. I earned points for each run and could compare my performance with other runners, which added a fun, competitive element to my workouts.
I definitely enjoyed the process and celebrated small wins and progress instead of only focusing on the end goal. Running workouts for 3 months in a row was in itself a victory for me.
#4 I lost 6lbs and got more toned
Now that I see myself in the mirror, I understand why people love running so much.
As I started with Joggo, I had weight loss as one of my main goals, but I also wanted to get stronger and healthier. This was more than possible with the help of individually tailored cardio activities and a proper diet plan.
I was pleasantly surprised to discover that during these 3 months, I managed to lose 6lbs. I had also lost some belly fat, and my legs had become firmer. After just a few months, I was more than pleased with the difference running made in my body.
#5 I felt less stressed
According to a study, walking or running for 15 minutes a day can reduce the risk of major depression and boost your mood greatly.
I had always seen running as a means to gather my thoughts and relieve tension after a hard day at work. Since I worked out with Joggo mainly in the morning, my runs came to serve a slightly different purpose.
As I progressed through my fitness journey, I noticed a significant decrease in my stress levels. I felt calmer throughout the day, and my focus in the first working hours seemed sharper. I also learned to prioritize sleep to make sure I can recover and go for a run early.
#6 I learned a lot about running
A major benefit of my experience with Joggo was the vast amount of running-related knowledge I gained during this time.
The thorough tips on footstrike, arm swings, and training methods will be something I'll take with me as I extend my running journey.
I liked that there was an option to reach out to Joggo's experts for additional advice, but at the time, I felt that I already had all the information I needed.
Where Joggo Fell Short: 3 Drawbacks of the App
Joggo is a great running app that has many benefits, but it has some limitations as well.
#1 Subscription-based pricing
One of the main downsides of Joggo is its subscription-based pricing model, with plans ranging from $2.53 to $3.80 per week, depending on the subscription selected. While this pricing model can be cost-effective for some users, others may find it off-putting or confusing.
It's a lot more common to make a one-time app or training plan purchase, but a monthly subscription seemed logical to me, as well. Running coaches also usually charge a monthly fee. Plus, your training plan is not set in stone after the purchase. It gets adjusted constantly based on your progress.
Additionally, it's important to note that you can cancel your subscription anytime on the app.
#2 No audio encouragement during long runs
Compared to other fitness apps, Joggo doesn't offer a lot of encouragement during training sessions.
If you are running a long distance, you may have to find other ways to motivate yourself, even if you hear some "keep going"s during the run.
While I was running, I liked to listen to music or podcasts; therefore, the limited audio guidance didn't bother me too much.
#3 It only syncs with Apple Watch
I've been a long-time user of the Garmin sports watch, which along with many other popular smartwatches and sports apps, isn't compatible with Joggo.
It means that the app also doesn't monitor your heart rate unless you have an Apple Watch, and you would have to check and understand it yourself.
I didn't find it too troublesome, as I took my phone on my runs with me anyway. However, the fact that you need to record your run on 2 devices at a time to get all the results and record your progress may seem annoying to others.
I hope that Joggo will allow synchronization with additional smartwatches in the future, which would expand its compatibility and user base. It could also solve another small issue, such as the inability to go back to an exercise if you've skipped it unintentionally.
What Do Other People Say About Joggo? User Testimonials
The majority of user testimonials for Joggo are overwhelmingly positive, praising the app's personalized plans, educational content, and ease of use. Many users have reported significant improvements in their fitness levels, weight loss, and overall well-being after using Joggo.
There are, however, some users that have raised concerns regarding subscription-based pricing, as well as technical and compatibility issues. Below are some of the most recent client reviews.
What Is the Price of the Joggo App?
Joggo running app has a subscription-based model with plans available for 3 ($33), 6 ($46), and 12 months ($66).
At the time of writing this review and after completing the quiz, I was offered the following pricing options:
2-month subscription – $3.80 per week
4-month subscription – $3.05 per week
6-month subscription – $2.53 per week
You can also purchase an additional workout (strength training) subscription for $1.99 per week or:
2 months – $17.25
4 months – $34.49
6 months – $51.74
Comparing Joggo to Other Running Apps
Comparison Winner: Joggo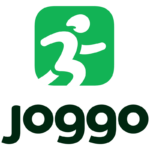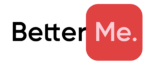 Pros
Runner-inspired, personalized meal plan based on your food preferences and allergies
No-equipment workouts, only running shoes required
Running program created from your first run data
Reasonably priced
Diet and workout tracking
Detailed meal plans
Easy-to-follow workouts
Calorie and macronutrient tracker
Barcode scanner
1,500+ workouts
Cons
Subscription-based pricing
Subscription-based pricing
Inaccurate calorie counting
Subscription-based pricing
Expensive
Verdict: Joggo is a better alternative compared to MyFitnessPal and BetterMe.
How I Tested
Before writing this review, I tested Joggo taking into account 4 factors applicable to health-related apps: quality, effectiveness, price, and brand reputation.
Quality
First, I checked whether the app displays an overall high product quality expected from the top, highly-personalized healthcare apps on the market. It was important to make sure that it provides an individualized plan to each user instead of pushing a one-size-fits-all solution.
The Joggo app is a behavioral science-based app that individually analyzes each user's data, compares it with big data and science-backed methods, and provides an efficient, easy-to-follow running plan.
Effectiveness
Whether a fitness program delivers the promised results and employs science-backed strategies and tools to reach them is another key factor to consider when looking at running apps.
Joggo was created by professional coaches and nutritionists, ensuring a scientific basis for the suggested methods. Like many other users, I experienced weight loss, improved stamina, and generally better mood after following the plan for 3 months. It's also possible to reach out to experts directly for additional support.
Price
Most diet and workout plans created by health specialists and personal trainers are expensive. People have to follow them on their own or pay extra to receive professional assistance.
Although Joggo has a subscription-based pricing model, the offer of $3.05 per week ($12.20 per month) for a 4-month running plan I got seemed like an appealing deal. It includes an individual workout and meal plan that can be adjusted during the journey and guided workout sessions.
Brand reputation
Trusting the brand behind the product is a crucial principle for fitness and health products.
Joggo is a known and reliable app created by qualified running and nutrition professionals. If you have an injury or a question regarding running, Joggo has in-house specialists who can give advice.
Also, the majority of customer reviews I checked included testimonials of satisfied users who have managed to achieve their fitness goals. Besides, Joggo seems to always respond to customer questions or frustrations.
FAQs
Below are some of the frequently asked questions about the Joggo app.
Is the Joggo Run a legit app?
According to the app reviews from health experts, experienced runners, nutritionists, and people who have used it, Joggo is a legit app. Users can reach their running goals following individualized fitness and diet plans.
Where can I buy the Joggo Run app?
You can buy the app directly from their website https://joggo.run/en-US/home. It is also available on Google Play and the App store.
Final Verdict: Is Joggo Worth the Purchase?
After reviewing the app and finishing my 3-month journey, I can undoubtedly say that Joggo is a worthwhile investment for those looking to finally start running, get back in shape, or simply improve their well-being.
Guided workouts and meal plans according to your food preferences make it easy for you to get started, become a runner, and drastically improve yourself and your life.
While there are some drawbacks, such as subscription-based pricing and technical limitations of the app, the overall benefits and positive user experiences make Joggo a strong contender in the fitness app market.
Last update:
September 14, 2023
15 min read
1638 Views
3 Reviews