Affiliate links on our site may earn us commissions.
Learn More
.
Fitness
Joggo Review: Can It Actually Help You Run?
Most people have tried running during their lifetime. Some start running to release emotional tension and feel mentally better; others – to lose weight and reach an ideal physical shape. Yet, as short boosts of motivation fade away, so do the training sessions end.
Selecting the right tool that includes all three pillars needed for long-lasting habits – training, education, and motivation – can help you achieve your goals.
Joggo is a fully personalized running app that offers continuous assistance and support throughout your fitness journey – from the running track to the kitchen.
This article will provide a comprehensive Joggo review so you can understand if this app is suitable for helping you attain your fitness goals.
Summary
Joggo
Love from the first run
Personalized running plans created by professional coaches
Meal plans perfectly tailored to your current diet, allergies, and health needs
Treadmill mode for people preferring indoor running
Educational articles on easier running, injury prevention, nutrition, and more
Behavior science-based reward system for lasting motivation
Start Free Quiz Now
Pros
Perfectly suitable for all-level runners: from beginners to pros

Easy-to-follow audio-guided training

Running progress and weight loss tracker

Works on any running track, including trail, pavement, and treadmill

Injury prevention and recovery programs

Highly intuitive and easy-to-navigate interface

Customized nutrition plan according to your food preferences

Scientifically-validated tips to avoid too-common mistakes
Cons
Subscription-based pricing
Joggo is an all-in-one training app that offers personalized training plans for everyone – from beginners to advanced runners. It selects the most suitable program to help you achieve your goals fast and stick to them.
The app focuses on supporting you in three main areas necessary for a lasting result.
The main features include custom training and meal plans, so you complement your achievements on track with a balanced diet. Educational articles help you feel more confident, and a reward system keeps you motivated along the way.
It does not matter whether you are a newbie or an advanced runner. Joggo app evaluates your running capabilities and selects the best program regarding your age, BMI, and physical activity level.
Let's see if this is the app that can fit your current needs the best.
What Is the Joggo Run App?
The Joggo Run app is a running app focused on helping you create a healthy workout routine. This is a great app for people who want to reach desired running goals and make that result last.
The app is suitable for runners of all levels. It does not matter if you just bought your first pair of running shoes or ran occasionally. Joggo is there to help you get into a running routine and make the habit stick.
Health-first approach ensures that you reach your ultimate goals – losing weight and feeling physically and mentally better – without overtraining or injuring yourself. Besides, Joggo's in-house experienced runners are always there to give you advice.
Usually, you would pay around $50 to $100 per session for a professional personal coach and a nutritionist. Yet, the app provides a personalized, elite coach-created running program based on your age, BMI, and fitness level at a reasonable price.
A behavioral science-based reward system will keep you engaged and motivated throughout your fitness journey.
The app offers balanced meal plans tailored to your food preferences, excluding meals you do not like or are allergic to, and provides a selection of 10+ most popular diets.
Who Is the Joggo Run App for?
Joggo Run is a great app for people looking for a highly-personalized, sustainable weight loss-focused running tool. It offers guidance and support during your fitness journey, so you keep progressing smoothly.
Whether you seek to feel better mentally, lose weight, grow your fitness strength, or simply feel better throughout the day – the Joggo app is perfect for you.
Have you tried multiple apps? Yet, none of them delivered what they promised? Pushed you to overtrain, suggested a basic workout program, or did not help you avoid all too common mistakes? Then Joggo might be the last app you will ever need to try.
This app prepares a custom running plan according to your individual traits, physical condition, and desired goals. It also lets you modify the program along the way, depending on your performance improvement and body change.
Does the Joggo Run App Work?
Yes, Joggo Run works, and it has already helped many people make running a part of their daily routine. Most users reported a shift toward an overall healthier and balanced lifestyle.
How does Joggo work?
The Joggo app first needs to collect data about the user, such as age and BMI, activity level, and desired goals. The user runs the first free run (up to 1km) needed for the app to determine the actual fitness level.
Then, the app analyses the data and creates an elite trainers-designed, personalized running plan.
The plan includes guided running sessions from warm-ups to cool-downs, individualized meal plans, and scientifically-proven tips to minimize the number of beginners' mistakes.
The weight loss and progress tracker allows you to monitor your improvement. The motivational system encourages you to keep showing up, raise new goals, and test your limits.
What Are the Main Joggo App Features?
Personalized training plan
The app, designed by elite coaches, offers fully personalized running plans that help you reach goals that matter to you at your own pace.
Every person can reach very different progress during the same period. Therefore, this app is focused on motivating you by letting you grow and improve instead of pushing you to overtrain.
Audio-guided training sessions
Enjoy expert assistance through warm-ups, correct breathing and posture-keeping techniques, stretching, and cool-downs. Easy-to-follow routines are there to maximize results without stressing out your body.
Custom meal plan
Improve your endurance, post-workout recovery, and lose weight faster with a custom-tailored diet plan. You do not need to make compromises – a personalized meal plan avoids food you do not like or are allergic to.
Scientifically-proven educational tips
Joggo gives timely bits of information right when you need it the most. As you progress, the app introduces you to more advanced running, sports, wellness, and nutrition topics.
Injury prevention and recovery plans
Receive educational information on injury prevention to avoid beginners' mistakes. If you feel pain, have an injury, or want to consult an experienced runner on the way, Joggo's in-house specialists are always there for you to reach out to.
Treadmill mode
No matter where you enjoy running the most – forest running track or a treadmill – Joggo accompanies you everywhere. Turn on a Treadmill mode and work toward your goals in a gym.
Rewarding progress tracker
Track your run and weight loss progress and feel proud of yourself. After every run, compare your performance with someone else and see how well you are doing. If you believe you can accomplish more, increase the program's intensity.
Benefits of the Joggo Running App
Following undifferentiated running programs without considering your capabilities, physical activity level, and goals can quickly lead to overtraining, resulting in injuries and loss of motivation for good.
However, the app has numerous advantages that can help you reach your fitness goals and radically improve the quality of your life.
Below are some of the health benefits of the Joggo running app.
#1 Personalized running program
Unlike other running programs that offer dozens of random workout videos and one-size-fits-all running plans, Joggo prefers a highly personalized approach.
The app will first ask you to fill in a 60-second-long quiz. Then the app asks you to indicate your current shape and activity level, set goals, and specify injuries or other health issues. Based on this data, it will create an individual workout plan.
Joggo will never push you into long-distance runs immediately. If you get tired easily when you run, or if you have not gone out for a long walk for a while, the app lets you start running at your own pace.
The plans are created by professional coaches and backed by medical research. The app helps you get into a healthy routine, so your body always has time to recharge and avoid injuries.
#2 Suitable for any diet
Most people are allergic to some food such as gluten, lactose, shellfish, or soy. Besides, many people have foods they do not like, even if that is celery or kiwis.
The Joggo diet plan considers it all. You can choose among 10 diets, excluding recipes with foods you are allergic to or simply do not like.
A rich database of numerous recipes allows you to experiment with various combinations and eat nutritious and balanced food.
#3 Helps to lose weight
Running is the most effective calorie-burning activity that helps you lose weight, get in shape, and stay fit. Soon in the journey, you will notice pleasant body changes in your upper body, waist, and thighs.
Running is also very effective in burning belly fat, which is associated with many health issues. Therefore, consistent running makes you leaner, healthier, and more self-confident.
Watch this video where the Joggo app user shares his experience with the app and how it helped him to lose weight and feel much better:
#4 Improves mental wellness
Running has tremendous positive effects on your mental health, too. Research suggests that frequent running releases feel-good endorphins that considerably improve your mood.
It also has profound effects on lessening feelings of loneliness and reducing stress, anxiety, and depression.
#5 Motivational system
Joggo keeps you motivated and goal-driven during your weight loss journey. Each run is rewarded with points, so you can compare your effort with others on a leaderboard and see how well you are doing.
You can review your performance every two weeks and adjust the workout plan to hit new targets. Joggo evaluates the results of 2-week streaks, your feedback on well-being, and suggests plan adjustments.
The in-house team of experienced runners will always be there to support you, educate you, and give professional advice.
If you need an in-depth one-on-one consultation – you can purchase a consultation bundle (coach and nutritionist) in the app.
#6 Learn more about running
For people who have many doubts while lacing their shoes to head on their first run, Joggo provides practical knowledge.
Timely educational bits inform you about things you need to know: from breathing, running poses, and injury prevention to running supplements and running clothes for colder weather.
As you progress, you will receive more in-depth, advanced content. As a result, you will gradually feel more and more advanced in running, fitness, health, and nutrition.
#7 Daily and routine-friendly
The app considers the time of the day and days of the week that works for you the best. This way, you can start achieving your goals without sacrificing your time with kids, friends, or hobbies.
The app gives you a clear plan on what to do and when. With such a specific time frame, it becomes a habit to make time for exercise rather than procrastinating workouts with the "I don't have time" excuse.
Adherence to the plan allows for significant improvements in time management and consistency. Changing habits and personal growth will unequivocally make you proud of yourself.
#8 Audio guidance
Joggo provides an audio guide that instructs you from the warm-up to the cool-down. You do not need to run while watching the video. The app makes it straightforward to follow the instructions of the Joggo audio-based running coach as you run.
Joggo vs. Alternatives
Comparison winner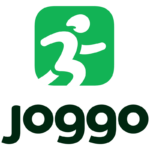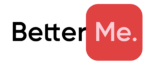 Joggo
MyFitnessPal
BetterMe
Runner-inspired, personalized meal plan based on your food preferences and allergies
No-equipment workouts, only running shoes required
Running program created from your first run data
Reasonably priced
Diet and workout tracking
Detailed meal plans
Easy-to-follow workouts
Calorie and macronutrient tracker
Barcode scanner
1,500+ workouts
Subscription-based pricing
Subscription-based pricing
Inaccurate calorie counting
Subscription-based pricing
Expensive
Brand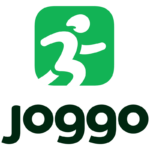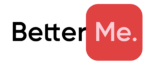 Joggo
MyFitnessPal
BetterMe
Pros
Runner-inspired, personalized meal plan based on your food preferences and allergies
No-equipment workouts, only running shoes required
Running program created from your first run data
Reasonably priced
Diet and workout tracking
Detailed meal plans
Easy-to-follow workouts
Calorie and macronutrient tracker
Barcode scanner
1,500+ workouts
Cons
Subscription-based pricing
Subscription-based pricing
Inaccurate calorie counting
Subscription-based pricing
Expensive
How We Tested
Joggo is a popular health-focused running app that helps people reach their running goals through an expert-designed, personalized workout and diet plan.
Since the app is created for you to integrate new health-related habits, we evaluated the key factors that directly affect people using this product.
Among the factors applicable to health-related apps, we included quality, effectiveness, price, and brand reputation.
Quality 9/10
First, we tested whether the app displays an overall high product quality expected from the top, highly-personalized healthcare apps on the market.
Does the app combine big data with experts' recommendations? Does it provide an individualized plan to each user instead of pushing a one-size-fits-all solution?
The Joggo app is a behavioral science-based app that individually analyzes each user's data, compares it with big data and science-backed methods, and provides an efficient, easy-to-follow running plan.
Effectiveness 9/10
We have analyzed the effectiveness of the running and diet plans.
Do people achieve their mental health and weight goals following the instructions provided in the app? Are the methods and educational content scientifically proven?
The app was created by professional coaches and nutritionists, ensuring a scientific basis for the suggested methods.
Besides, users reported reduced weight loss and generally improved mood after following the plan.
Price 8/10
We also considered the price. Most diet and workout plans created by health specialists and coaches are expensive. People have to follow them on their own, without professional assistance.
Although Joggo has a subscription-based pricing model, a three-month subscription of $33 is an appealing deal. It includes an individual plan that can be adjusted during the journey, guided workout sessions, and a quick consultation with the experts.
Brand reputation 9/10
Trusting the brand behind is a crucial principle for fitness and health products.
Does the brand have an unrivaled reputation in the healthcare industry? Are there qualified and experienced runners involved with the brand?
Joggo is a known and reliable app created by qualified running and nutrition professionals. If you have an injury or a question regarding running, Joggo has in-house specialists who can give advice.
FAQs
Below are some of the frequently asked questions about the Joggo app.
Is the Joggo Run a legit app?
According to the app reviews from health experts, experienced runners, nutritionists, and people who have used it, Joggo is a legit app. Users can reach their running goals following individualized fitness and diet plans.
How much does the Joggo running app cost?
Joggo running app is a subscription-based app that costs $33 for 3 months, $46 for 6 months, or $66 for a year.
Where can I buy the Joggo Run app?
You can buy the app directly from their website https://joggo.run/. It is also available on Google Play and the App store.
Conclusion
As you have seen in this review, Joggo is a great app with many features for people who want to finally start their fitness journey.
This product offers a personalized running and diet solution for weight loss, improved mental health, or running-related goals (improve target pace, run a distance, etc.).
Guided workouts and meal plans according to your food preferences make it easy for you to become a runner and drastically improve yourself and your life.
A Joggo app is undoubtedly a valuable investment for those who want to finally start running, get in shape quickly, and see themselves grow.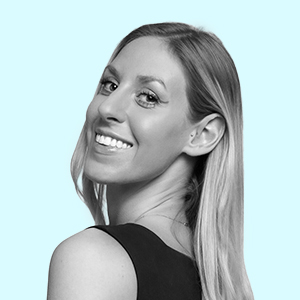 Written by
Isabel Mayfield is a certified yoga instructor with over 10 years of experience in the fitness industry. She is passionate about self-improvement and loves to help people improve their sense of self-worth through education and support in meeting their fitness goals.
Fact checked by

Rosmy Barrios, MD