10 Best Running Apps to Use in 2023
Last update: August 21, 2023
13
1239
0
The right running app can be like your best running buddy, helping you discover new running routes, follow a training plan, and get inspired by other runners.
If you're like the rest of us, there is a good chance that you think the best way to get in shape is to simply put on your good old running shoes and head out the door.
And while this old-school technique will definitely get you results, as with everything in this new age world, there is an app that was designed to help you do so more easily.
In this article, we will be giving an honest review of the 10 best running apps on the market.
With the help of an app to keep you on track, this will definitely be the year that you knock all your fitness goals out of the park.
The Best Running Apps at a Glance
The 10 Best Running Apps In 2023
When it comes to apps, each is designed with a different goal in mind.
Some are created specifically to assist users in losing weight or running more miles. Some simply serve as accountability coaches that prompt users to get off the couch and head outside for some fresh air and hopefully some calories burned.
For this reason, it's important that you identify what your specific running goals are and then use the information about each app's unique features to find the best fit for you.
#1 Joggo Running App – Best overall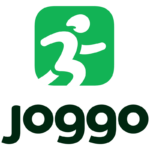 Personalized running plans created by professional coaches
Meal plans perfectly tailored to your current diet, allergies, and health needs
Treadmill mode for people preferring indoor running
Educational articles on easier running, injury prevention, nutrition, and more
Behavior science-based reward system for lasting motivation
Start Free Quiz Now
The selling feature for this app is definitely how personalized the training programs are.
Your app experience begins with an initial run that—based on how well it goes—is the framework used to create a personalized running program for users.
This makes it one of the best running apps for beginners or anyone who is currently overweight, as they need to keep in mind physical limitations and the risks that are associated with high-impact activities like running.
Joggo is a running-focused app that includes a plethora of different training styles, including instructions on how to complete the trickier running types, such as fartleks and hill runs.
You can even personalize your running depending on whether you plan to exercise outside or spend the majority of your time running on a treadmill.
It also includes instructional videos for warm-ups, stretching, and cool-down exercises, as well as offers users personalized meal plans – for every kind of eater.
They also have in-house experts who are available to answer any questions that you might have while working out.
The first run is free. Their plans start at $33/3 months, $46/6 months, and $66/year.
#2 Strava – Best for the community

Access to multiple running routes in the area
Virtual running clubs for extra motivation
Sharing workouts with others in the community
Premium plan includes training plans
Learn More
The Strava app is designed with a simple concept, basically allowing users to track whatever sport they are doing, be it running, swimming, or cycling, to share their stats with others in the Strava community.
While originally designed as a cycling app, it has become one of the most popular running apps too. You can find numerous running routes or join virtual running groups, so-called clubs, for extra ideas and a motivational boost.
Strava also keeps track of elevation gains and calories burned throughout the duration of users' workouts, making it a perfect app for anyone who loves outdoor sports like hiking.
It's also a great tool for keeping you accountable with yourself as it allows you to track your workouts and set personalized fitness goals.
The free Strava app grants access to all the main features, but you can get a more personalized experience and training plans with the premium plan.
Their plans start at $11.99/month or $79.99/year.
#3 Nike Run Club – Best for audio coaching
Support indoor and outdoor workouts
Customizable training plans
Audio assistance during the runs
Learn More
This Nike Run Club app is one of the most popular running apps on the market today. It was created to seamlessly integrate all your Apple products, including your Apple Watch, iPhone, Apple Health, and Apple Music.
This running app also has the option for you to use shoe tags which you can use to track the distance you've run in that specific pair of shoes, both today and over the course of a year, to see when it's time for a new pair.
The Nike Run Club is a free app that keeps track of your running routes through GPS, including your speed, distance, and even elevation. It also allows you to track your best mile times which can help you get marathon ready.
One of the best features of this app is most probably audio coaching during your runs. It gives you updates while you run and offers an extra word of encouragement when you need it most.
These additional features make it one of the best running apps available completely for free.
This app can be downloaded for free in the App store.
#4 ASICS Runkeeper – Best for motivation

Both indoor and outdoor tracking
Offers audio cues
Has goal-setting tools
Learn more
Runkeeper is a popular running app designed by ASICS that gives users the option to connect with their friends and family, log workouts, view stats, and set goals. Runkeeper also offers guided workouts through a variety of other activities, including walking, hiking, and biking.
The app provides a choice of training plans, complete with reminders and gamified challenges, while also tracking your pace, distance, total exercise time, calories burned, and other helpful metrics.
You may download and follow popular running routes or go freeform. You can also get full summaries of your tracked activity and record your progress and workout history.
To keep you motivated, the app offers a number of challenges, virtual running groups, and awards. Regular users get the standard stats for recording their runs, such as time, distance, and miles, while Runkeeper GO subscribers receive customized training plans, in-depth analysis, and training insights.
The app also provides coached workouts with Asics experts to help with your running challenges. It's compatible with the Apple Watch, Fitbit, and Garmin.
Runkeeper GO subscriptions are $9.99 per month or $39.99 per year.
Pros
Free running app to download

Good for all running levels

Integrates with other fitness apps

Highly customizable
Cons
Training plans and advanced metrics are only available for premium users

Online community not as strong as in other apps
#4 Adidas Runtastic – Best for virtual challenges
Supports outdoor and indoor runs
Large community of runners
Customizable workouts
Learn More
The Runtastic running app was created by Adidas with the community in mind.
Along with having a GPS tracker, which you can use to follow your running routes and keep track of your mileage, Runtastic has challenges and virtual races that you can enroll in to keep your running journey more fun.
The app is designed mostly for you to be able to keep track of things such as calories burned, the duration and distance of your run, and allows users to monitor their heart rate data. The premium version lets you create customized training plans based on your training goals and available time.
Runtastic also has the option for you to track your cycling, hiking, and swimming, yet the focus is on running. The definite selling point of this app is the ability to partake in challenges and races against friends and even strangers worldwide.
With the purchase of a premium plan, you can also gain access to all of the personalized training plans offered through the Adidas Training app. The addition of cross-training workout programs will help users to get ready for long-distance races with friends.
Their plans start at $9.99/month, and $49.99/year.
#5 MapMyRun – Best for training plans
Numerous training plans to choose from
Highly accurate route mapping
Learn More
The MapMyRun app was created to give users access to the most diverse workout plan available for them to do from home.
MapMyRun boasts about having over 600 activities for users to do from the comfort of their home, ranging from running to cycling to strength training and even including yoga classes.
For running, they offer their users real-time coaching that keeps them updated on the distance, pace, and duration of their run. It likewise allows you to access several local routes and plan them on your own.
MapMyRun also gives users the option to connect with a larger community to compete with other runners for the possibility of virtual leadership. It
Another nice feature of this app is that it allows users to sync up with others to share their real-time running location, which is great for giving both users and their loved ones peace of mind while they run.
Their plans start at $5.99/month and $29.99/year.
#6 Verv: Home Fitness Workout – Best for weight loss
Popular running app primarily focus on building fitness
Meditation courses and meal plans
Learn More
The Verv app is specifically designed to help users lose weight with minimal effort.
It has three different options available: running, walking, and fitness, all of which are specifically designed to burn the highest amount of calories in order to help users lose weight.
They have meal plans, including options for anyone who follows a keto or vegetarian diet, and also include information on intermittent fasting.
Verv takes a more holistic approach to fitness, including offering users stress-relieving meditations for them to use in order to improve their sleep, which is great because good sleep is an underrated weight loss tool.
For this reason, it seems like a better app for people looking to create an all-around lifestyle change and might not be the best fit for people specifically looking to improve their running abilities.
They have a free 1-week trial. Their plans start at $14.99/month and $39.99/year.
#7 MyFitnessPal – Best for a healthy lifestyle
MyFitnessPal isn't necessarily a running app, but it can be used in addition to a regular running routine in order for you to see the best results.
This app is focused primarily on a diet, with meal ideas and options that help users track not only their calories but things like macros, protein intake, and more.
You can customize both your eating and workout goals and can even keep track of your progress, getting as diligent as to track your water intake on the face of your Apple Watch.
We all know how important diet is in reaching any fitness goals, and if healthy eating is a part of your fitness journey that you struggle with, then purchasing an app like this can make all the difference.
They have a free 30-day trial. Their plans start at $9.99/month and $49.99/year.
#8 Aaptiv – Best for coaching
Easy-to-follow workouts led by professional trainers
A customized training plan
Strong community support
Learn More
The Aaptiv running app was created for people who prefer real-time coaching, with a major focus on classes led by trainers with motivating music in the background.
It's one of those running apps that focuses on a more holistic view of fitness. It has a variety of classes for running, elliptical workouts, strength training, yoga, and more, with classes specifically designed for beginners, all the way through to advanced practitioners.
A great feature of this app is that its classes are downloadable, making it possible for you to work out without a wifi connection.
Their plans start at $14.99/ month and $99.9/year.
#9 Couch to 5K – Best for beginners
Personalized 5K training program
Clear guidance during the runs
Specifically designed for beginners
Learn More
The Couch to 5K app is one of the best running apps for beginners, as it is more focused on helping users fall in love with running and reach their first big milestone – 5K (3.1 miles).
This running app offers a partially individualized approach. Before jumping into the program, you have to fill out a questionnaire regarding your current running form and weight. The app then builds a running plan that will allow you to reach the finish line of 5K in a safe way.
The C25K app is catered to complete beginners as it provides clear guidance and virtual coaching during the runs. Before you begin each run, you can see an overview of what awaits you today. Usually, each workout lasts around 20–30 minutes, so you never feel overwhelmed and can easily fit it into your schedule.
One downside of the running app is the lack of variation. When you purchase the app from the App Store or Google Play, you get relatively inexpensive lifetime access to a nine-week program. After that is done, you are on your own and would need another program to continue improving.
The lifetime access of the app is $4.99.
Comparing the Best Running Apps
Comparison Winner: Joggo Running App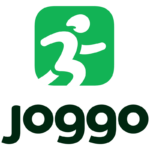 Pros
Great for beginners
Personalized training and meal plans
Can speak directly with coaches
Best design- Best price overall
Easy IOS integration
Free option
Audio coaching
Fun to use
Includes meditations
Can connect to Fitbit
Video instructions
Community-focused
Fun and motivational
Free option
Distance and calorie tracker
Diet focused
Pair with Apple watch
Accurate macro and calorie tracking
Real-time coaching
Cross-training options
Offline availability
Different training plans
Virtual coaching
Community-oriented
Safety feature 
Great for all outdoor activities
Accurate GPS tracking
Free option
Free full training program available
User-friendly interface
Motivational goal system
Synchronizes with other apps
Relatively inexpensive lifetime access
Cons
Can be glitchy
Limited running programs
Not personalized
Free version has ads
Not running-focused
Limited workout plans
Not ideal for individual workouts
Not running-focused
No personalized meal plans
Not personalized
Uses a lot of battery
Annoying ads
Not personalized
Lack of class options
No music integration
Pre-made plans may not be suitable for everyone
You may encounter glitches
You only get a 9-week program
How to Choose the Best Running App
We started by tracking down the most popular running apps that are currently on the market. From there, we researched each app based on the following key features.
Quality
When it comes to quality, the most important thing to look for in an app is how dedicated the creators are to creating high-quality code. You want an app that looks beautiful, is easy-to-use and bug-free.
Bugs happen, especially in the beginning stages of any app creation. But it's important that creators are on top of preventing things like unexpected crashes, security leaks, and other things that interfere with user experience.
Effectiveness
Obviously, one of the most important things when deciding which running app you want to choose will be how effective it is in supporting you to reach your fitness goals.
Depending on what your goals are, each app will have different strengths in helping you achieve them.
Price
When it comes to any purchase, you want to make sure you are getting the most bang for your buck.
Buying the lowest-cost product won't necessarily save you money in the long run. Just like shelling out cash for the highest-priced product doesn't mean that you'll be getting the product that is the best fit for you.
There are a number of free running apps on the market, as well as those that offer a free trial and allow users to understand if they can meet your needs and will be well within your budget.
Brand reputation
When deciding to purchase a product, it's important to make sure that you are doing so from a company that you can trust.
Almost all the running apps listed in this review have been created by companies that are fully involved in promoting a healthy and active lifestyle, provide exceptional customer service, and pay attention to feedback from their customers.
All of these qualities are important aspects of deciding whether or not to purchase a product.
A Word From a Personal Coach
Whether you're a beginner runner or training for a marathon, finding a good running app can help you remain motivated and on track to achieve your goals. The best app to start with is the one that is suitable for all running levels, simple to use, and offers you all the resources you'll need to get started.
A running app should also be available for download on your personal devices, such as your phone, smartwatch, or tablet. Remember that every app is different. Some function as specialized running apps, while others are general workout apps with running features. 
Whether an app is running specific or not, the best running app will, at least, allow you to track your runs, including distance and time. Additionally, it should have aspects like goal-setting, personalized motivation, an online community, training tips, and more. 
FAQs
What app is best for tracking running?
Joggo is one of the best running apps for all runners. It's easy to use, good for all running levels, offers personalized running plans created by experts, and comes with a lot of helpful tools to help you stick to your runs.
Is Garmin better than Strava?
While both Garmin and Strava offer good features for runners, Strava lacks many elements a runner or cyclist might need outside of the fitness sessions. It functions more like a great app for sharing your goals, successes, and fitness levels on social media.

The Garmin Connect app is free for accessing the key features. It can track your food and geographic location, along with other fitness-based activities.
How can I get better at running?
To get better at running, you'll need to start at a comfortable pace and increase distance and speed gradually. Ensure you're also consistent in your runs; go out three to four times a week for 30 minutes. It's also important to have the right running gear and warm up before each run.
Conclusion
Which running app you decide to purchase will ultimately be up to you and will depend on what your personal fitness goals are.
Some running apps offer great social and competitive features which can help keep you accountable and take you from the couch to 5K-ready.
Others are more lifestyle-focused, with a lot of attention put on improving the diet of users. Making an overall lifestyle change will be a better fit for some people, especially those trying to lose weight.
Joggo, Strava, and the Nike Run Club app were the top picks in our review; however, you may also benefit from other running apps if you're a beginner runner, use Apple watch on daily basis, or are looking for a more complete assistant in your weight loss journey.
Buy a month-long subscription or take advantage of free trials until you find the app that is the best fit for you, and then enjoy making all of your fitness dreams a reality.
Last update:
August 21, 2023
13 min read
1239 Views
0 Reviews