Phen24 Review: Don't Miss Out on This!
Last update: September 20, 2023
17
904
0
I explore the pros and cons of Phen24, and explain why you may benefit from this weight loss supplement.
Phen24 is a popular supplement designed to support you on your weight loss journey. It contains many natural ingredients that have been proven to help you lose weight. Unlike some other pills, manufacturers of Phen24 state that this supplement tackles weight loss from all angles.
But are these claims true? As a healthcare professional, I see many patients who've tried and failed to use supplements to boost their metabolism and burn fat. I therefore wanted to properly put Phen24 to the test.
I'm going to take a closer look at the weight loss supplement to find out its benefits, how it can help you lose weight, and if there are any drawbacks.
What Is Phen24?
Helps you burn calories 24 hours a day
Science-backed formula
The night formula may help you sleep better
Helps to manage cravings
Reduces hunger pangs
Learn More
Pros
Natural ingredients

60-day money back guarantee

Easy to follow

Continues working day and night
Cons
Only available from the brand's website

An expensive supplement

Could cause sleep cycle disruption for some users

Requires you to take multiple doses per day
Providing both a day and nighttime formula, the Phen24 weight loss supplement is designed to tackle weight loss 24 hours a day. Each formula has different ingredients to help from different angles, but they both aim to help you burn more fat quickly.
As with all weight loss supplements I test, Phen24 is designed to be used alongside a healthy diet and is not a replacement for one. Instead, it enhances body fat burning and supports you in reaching your goal weight.
These pills are made with ingredients that increase calorie burning to support weight loss. In particular, they can help you slim your waist and are particularly good for my patients, who often feel bloated in the morning.
The night formula is designed to help you get better quality sleep and may even lower cortisol levels, reducing stress and the weight gain it can cause. The day formula helps you burn calories during more active periods of your daily routine.
A pack of Phen24 capsules comes with 30 pills for the day and 60 pills for the night. You should take one daytime pill in the morning and two nighttime pills in the evening before your last meal.
Why I Decided to Review Phen24
Unfortunately, I frequently see patients who are struggling to lose weight. As a result, some suffer from related conditions like type 2 diabetes, high blood pressure, and unhealthy cholesterol levels, which increase their risk for heart disease and stroke.
With the temptation of takeouts and sugary snacks, many find it difficult to stick to a calorie deficit, which is essential for losing weight. Some also have busy work and home lives, meaning they can't always find the time to visit the gym or go for a run to speed up their results.
I, therefore, want to find a solution that I could recommend to support my patients, which is how I came across Phen24 weight loss pills. I ordered the "Starter" bottle, which offers a 1-month supply, from their official website, to ensure that I was getting the legitimate product.
To help me form my honest opinion on whether they truly could help my patients, I then looked at the packaging, ingredients, and scientific research behind Phen24.
Does Phen24 Actually Work?
According to manufacturers, the main goal of Phen24 is to support metabolism, which in turn will increase calorie burning and overall weight loss. One thing I noticed about the ingredients used in this weight loss supplement is that they enhance thermogenesis, a process that helps you burn excess calories.
Increasing your metabolism means your body burns calories faster even while sitting, as it helps you to enter a caloric deficit. Burning calories more quickly can increase fat loss, and a faster metabolism may help you maintain your new healthy weight.
Some ingredients in Phen24, such as caffeine, have been shown to have a positive impact on your metabolism due to their thermogenic properties. However, I'm unsure whether this will actually aid weight loss, as some studies claim that it has little to no effect.
Plus, you can become tolerant to caffeine over time, meaning that I can't recommend Phen24 for long-term, sustainable weight loss results.
Phen24 Ingredients: What's Inside the Supplement?
To help me decide whether these diet pills are effective, I looked closely at the ingredients within Phen24's day and night formula. Here are my thoughts:
Caffeine
As I've mentioned, caffeine has been shown to have a positive impact on your metabolic rate. By increasing your metabolic rate, you're increasing the number of calories your body burns at rest. The more calories you burn, the more body fat loss you'll experience.
Along with the metabolic benefits of caffeine, it also has a positive impact on energy levels and can help you feel more alert and focused throughout the day, which is especially great for my patients who constantly feel sleep-deprived.
Guarana extract
Guarana extract is another ingredient that contains caffeine and can help boost your metabolic rate by 3–11%. I was pleased to see this included in Phen24, as guarana extract also helps suppress your appetite, which can help you eat fewer calories.
In addition, guarana extract may increase brown fat tissue. Brown fat keeps us warm by burning calories, and it may also help to increase fat burning.
L-phenylalanine
L-phenylalanine is added to the Phen24 supplements to help suppress your appetite and reduce cravings. The ingredient has shown promise in improving satiety and induces better appetite control when used in fat burners.
I often suggest to my patients that they should aim to control hunger cravings if they want to stick to a healthy diet, as it ensures they don't get sidetracked by sugary snacks. This can be difficult for some, so I always recommend drinking water, eating more protein, and planning meals to control hunger pangs.
It is also incredibly useful if you're using Phen24 alongside a fasting diet, like the Warrior Diet, as it can make long periods of fasting more comfortable.
Cayenne powder
Cayenne powder is another natural ingredient that helps speed up your metabolism. The capsaicin found in many hot peppers is a thermogenic chemical, meaning that it can stimulate the metabolism, helping you burn fat and lose weight.
The ingredient also increases blood circulation, drawing blood to areas that need it most. This flushes out toxins and improves overall blood flow around the body.
Iodine
Iodine is an essential mineral in the body, which promotes thyroid function and plays a major role in bodily improvements. Maintaining a healthy thyroid is important, as this will help regulate many different hormones in your body.
By consuming enough iodine in your diet, you are ensuring your hormones are being properly regulated by the thyroid. These include triiodothyronine and calcitonin, which influence your metabolism and calcium regulation respectively.
Zinc
Zinc is a key nutrient that can boost metabolic function in our bodies. I believe it's perhaps the most important ingredient in Phen24 due to its extensive range of health benefits.
Zinc has been linked to weight management and plays a key role in treating obesity. It may also reduce inflammatory markers and stimulate insulin resistance.
Manganese
Manganese is another ingredient that plays a notable role in metabolic processes. It help digest proteins and carbohydrates, regulates cholesterol, and boost the effectiveness of amino acids. It also helps the body make use of many vitamins, including vitamins C and E.
In my experience, your body needs to properly process everything you eat if you want to lose weight. Healthy digestion of carbs, proteins, and fats will reduce weight gain.
Copper
Copper can be found in many healthy vegetables, such as kale, spinach, and other leafy greens. I recommend eating these veggies alongside Phen24 to create your own healthy weight loss diet.
I'm impressed with the copper content of Phen24, as the ingredient is now considered to be essential in fat burning. Copper converts fat into energy, giving you a welcome vitality boost and removing the fat cells from your body.
Glucomannan
In my opinion, this natural dietary fiber is one of the best weight-loss ingredients. Found in many fiber supplements, it takes up space in the stomach, promotes a feeling of fullness, and delays stomach emptying to increase satiety. It helps you snack less before bedtime and ensures you don't eat again until morning.
Additionally, research shows that glucomannan reduces the absorption of protein and fat, helping reduce to reduce fat storage.
Ascorbic acid
Better known as vitamin C, ascorbic acid helps you maintain a healthy weight. Research has shown that vitamin C plays a role in preventing obesity. It does so by regulating the release of fat from fat cells.
Patients I see with weight problems often have low levels of vitamin C in their bodies, even if they are young and otherwise healthy. This is because a vitamin C deficiency may cause a build-up of excess fat and is also linked to higher levels of belly fat.
Griffonia extract
Griffonia extract has benefits for sleep, anxiety, and weight loss. Many of griffonia's benefits come from a 5-hydroxytryptophan (5-HTP), which is found in the seeds.
5-HTP is linked to appetite suppression and has been shown to work against hunger hormones. This helps you eat less and ensures you don't snack after your last big meal of the day.
Additionally, as 5-HTP helps with the production of serotonin, it can help improve sleep quality in certain demographics. Serotonin is converted into melatonin by the body. This hormone allows you to establish a proper sleep cycle, which helps you to eat healthier and control your weight more easily
Choline
Choline is present in many of the fat burners I've tested because it regulates excess fat in the blood. It is known to improve satiety and promote decreased consumption throughout the evening, which prevents that pesky late-night snacking.
It's also responsible for removing fat and cholesterol from the liver. And since your body doesn't produce a full dose of choline necessary to function, you must consume choline in other ways ー such as from food or supplements like Phen24.
Green tea extract
High in antioxidants, green tea extract is well-known in my industry for its incredible weight loss benefits. It's also known around the world for its positive gut health effects and high antioxidant content.
With a mix of catechins and caffeine, green tea extract assists weight loss by promoting thermogenesis. In other words, green tea extract helps the body burn calories better.
Additionally, green tea extract is associated with insulin resistance in obese patients and can reduce blood pressure. This same study also found that green tea can reduce your cholesterol.
Hops
Hops have recently been found to induce fat loss in overweight individuals, making this a great weight loss ingredient. In addition, hops could have benefits for sleep. In studies examining the benefits of non-alcoholic beer, hops were shown to improve sleep quality.
Calcium D-pantothenate
Calcium supplementation is an effective method of weight control. In fact, calcium deficiency has actually been associated with higher overall body weight.
I'd recommend consuming as much of this nutrient in your diet as possible to help with effective weight management. If you're not getting enough calcium in your diet, supplements like Phen24 can be a great way to boost your weight control.
Pyridoxine
Better known as vitamin B6, this ingredient is an effective tool for weight loss as it works to improve overall body composition. Vitamin B6 supplementation has been shown to reduce biochemical factors that are associated with obesity and could be effective in reducing your BMI too.
Thiamine
Thiamine, also known as vitamin B1, plays a major role in regulating our energy levels. It helps convert carbohydrates in our body's cells into energy. Low levels of thiamine can negatively impact our metabolic processes, slowing down the digestion of food and increasing weight gain as a result.
Chromium picolinate
Studies have shown that chromium picolinate can effectively reduce episodes of binge eating. Furthermore, chromium plays an important role in carbohydrate and lipid metabolism, which may induce weight loss.
It is a commonly found ingredient in weight loss supplements, though I can't be sure of its effectiveness for weight loss as research is not conclusive.
D-Biotin
D-Biotin is a useful ingredient that's present in many of the weight loss supplements I've seen. Its popularity is due to its positive effects on the body's metabolism. D-Biotin boosts your resting metabolism, which helps your body burn through calories at an optimal rate, even during periods of rest.
Phen24 Benefits: How This Product Might Help You
When doing research for my Phen24 review, I came across a few benefits of the supplement, which I've summarized for you below:
#1 You will lose weight quicker
The first thing I liked about Phen24 is that it is designed to adjust to your activity level. The two different supplement formulas have been created to ensure your metabolic rate is boosted day and night.
Your metabolism is quicker during the day, but slower during the night. This is because your body shift its focus to other functions, such as digestion. With Phen24 night capsules, your body will burn calories at a higher rate through the night.
Although I've come across many products on the market designed to help with weight management, very few focus on this 24-hour metabolic boost.
#2 Your metabolism will improve
One of the elements I immediately liked about Phen24 is that its ingredients enhance thermogenesis. As I mentioned before, thermogenesis helps the body burn calories quicker. The quicker you burn through the calories in your diet, the quicker your body will begin burning through stored fats.
By getting rid of stored and excess fats, you will immediately appear slimmer. This change has helped many of my patients feel more self-confident and lead more fulfilled lives.
#3 You'll sleep better
Another unique quality I noted is that Phen24 works to ensure you get better sleep.
Many other supplement products I've seen miss this out, even though better sleep is linked to better weight control and overall health.
There are many ingredients in the Phen24 nighttime capsules that enhance sleep, help you fall asleep quicker, and ensure you get quality sleep. In addition, the daytime formula helps you feel more focused and improves energy levels.
#4 It ensures an energy boost
As I previously mentioned, ingredients like caffeine and guarana extract are known for their ability to increase your energy levels. However, supplements containing caffeine aren't suitable for everyone, and I wouldn't recommend them to my patients with stimulant sensitivity.
By improving your sleep quality, the Phen24 daytime capsule also ensures that you'll wake up feeling energized and won't struggle with that all-too-familiar mid-afternoon energy crash.
#5 Helps to deal with cravings
Phen24's high fiber content keeps you fuller for longer, so you're less likely to feel the need to mindlessly snack after meals. Many patients who come to me complaining of constant cravings for sugary or fatty foods also have trouble sleeping or low energy throughout the day. These are the two aspects of your health that Phen24 specifically targets.
Phen24 Downsides: What Could Disappoint You
As with any weight loss supplement, I noted that Phen24 does have some downsides. Take a look below to find out more about the potential negative effects I identified if you choose to buy this supplement.
#1 Contains stimulants
For people sensitive to stimulants like caffeine, I wouldn't recommend Phen24, as the daytime formula may cause jitteriness and other negative side effects.
While the caffeine quantity is not super high, you may also find that, when taken on an empty stomach, the supplements cause shakiness or bloating.
However, this side effect is unlikely to affect everyone and should not deter you from using caffeine-based supplements to lose weight.
#2 You have to take lots of capsules
As there are two different formulas, you'll have to remember to take multiple capsules to see the best results with Phen24. Remembering to consistently take one in the morning and two before bed may be difficult for some of my patients, particularly those who are very busy.
#3 Only available online
While looking around for different ways to purchase the supplement, I noticed that you could only buy Phen24 online.
Although it may not be a problem for most, some people prefer to see the product in person before buying, and this drastically reduces your purchasing options.
#4 Might have unpleasant side effects
While fiber supplements containing glucomannan tend to be a good choice for people suffering from constipation, diarrhea, and bloating, some people may find that adding more fiber to their diet could cause these issues.
Many of my patients using a fat-burning supplement for the first time also tend to feel nauseous. You can generally get around this by taking your supplements with food, but if nausea continues, you should stop taking the supplement immediately.
How Much Does Phen24 Cost?
At the time of writing this review, one pack of Phen24 diet pills costs $69.99. This is a relatively expensive option compared to other diet pills I've seen, and there are cheaper alternatives on the market that are just as effective.
If you want to use Phen24 for a longer time, you could opt for the 2 or 3-month offer. A two-month supply plus one month for free costs $139.99, and a three-month supply with two months for free costs $209.99.
The weight loss pills also come with a 60-day money-back guarantee, which makes them worth a try.
Comparison Table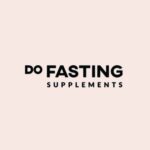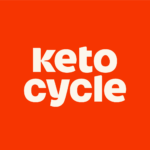 Pros
Natural ingredients
Weight maintenance with little exercise needed
Appetite suppression
Gut health promotion
Regulates cholesterol
Non-GMO, gluten-free, vegan
Free US shipping
Delicious flavor
Boosts energy levels
Makes getting into ketosis easier
Helps the body burn fat
Low-calorie
Easy-to-use
Natural ingredients
24-hour fat-burning
Cons
Only one flavor
Patients may experience negative side effects
Fairly expensive
Not for short-term use
Not a vegan-friendly option
Best used on the keto diet
Lack of flavor variety
Expensive
Only available on the brand's website
Caffeine content not suitable for all
Requires multiple doses per day
FAQs
Where to buy Phen24?
You can only buy Phen24 on the manufacturer's website at present, which makes the supplement slightly inaccessible.
What is the recommended dose of Phen24?
Phen24 requires you to take your daytime capsule at the beginning of the day, and then two nighttime capsules before your last big meal.
Is Phen24 safe to use?
Phen24 is considered safe to use. It contains all-natural ingredients which have been proven to have no major side effects.
How I Tested Phen24
When I review weight loss products for my patients or a wider audience, I want to make sure I provide a well-rounded review. Also, I want to ensure that all of the products I review provide the benefits they claim to.
I therefore assessed Phen24 against four factors: quality, effectiveness, price, and brand reputation. See below to find out how I rated this supplement in each of these categories.
Quality 9/10
Phen24 contains many quality ingredients that are all naturally derived. I found many scientific reviews that backed up the safety and efficacy of these ingredients, which in my opinion, makes Phen24 a quality supplement to try out for your weight loss journey.
Naturally, you want to know your health supplements are high-quality. That's why I made sure to assess the quality of Phen24 to ensure its ingredients are going to offer the positive health effects as advertised.
Effectiveness 8/10
Phen24 appears to be an effective product. Most user reviews I came across report having experienced weight loss while using the supplement; however, some ingredients may not be as effective as suggested, according to scientific research.
When you take dietary supplements to improve your health or lose weight, you want them to be effective. For this reason, I recommend that you do as much research as possible on the benefits of the supplement you intend to take.
Price 6/10
The main drawback of Phen24 I discovered is that it's an expensive product compared to others of its kind. While not many supplements focus on the full 24 hours of weight loss, there are plenty that claim to boost your metabolism without costing as much as Phen24.
Good health should be accessible to everyone, which is why the price is incredibly important to me as a healthcare professional looking for supplements to recommend.
Brand reputation 8/10
I feel that Phen24 comes from a reputable brand within the wellness industry. They have produced several supplement products that have been well-received by reviewers, users, and experts alike.
Brand reputation isn't the be-all and end-all, but if it's coming from a reputable brand, you know the product is likely going to be good too.
A Word From Our RD
Rosmy Barrios, MD
Medical advisor for Health Reporter
Weight loss supplements are an intentional intervention many people turn to after limiting food intake, changing exercise habits, and other diets that do not work. If losing weight is difficult for you, you may be considering trying out these supplements.
While weight loss supplements are a great way of reducing your food intake and improving your metabolism, you should always use them with caution. These supplements are in no way a replacement for a healthy diet and exercise, and should be used as part of a healthy lifestyle.
If you plan to use a supplement, ensure you combine it with a balanced diet filled with healthy weight loss foods like whole grains, fruits, and vegetables, and increase your activity levels throughout the day.
You could also try using weight loss supplements alongside well-known diets like keto, or an intermittent fasting plan such as the 5:2 method.
When choosing a weight loss supplement, you should look out for products that could also boost energy levels, promote better sleep, and support your immune system to ensure it's doing good for all aspects of your health.
Conclusion
From pills to powders, there are many supplements on the market that claim to be effective for weight loss. Phen24 is just one of them, and overall I'd recommend making the most of the company's 60-day money-back guarantee and giving it a go.
The supplement contains many ingredients that may boost fat burning, improve your sleep, and increase your energy.
However, some of the evidence I came across regarding these ingredients was questionable, so I can't confirm that Phen24 will be effective for everyone in the long term.
Plus, I did come across some downsides, including the cost and potential side effects, so it may be worth checking out some other weight loss supplements before making your final decision.
Last update:
September 20, 2023
17 min read
904 Views
0 Reviews