Affiliate links on our site may earn us commissions.
Learn More
.
Gut Health
ZuPoo Review: Does It Work?
An evaluation of the gut health supplement by UMZU, from how it works to potential side effects.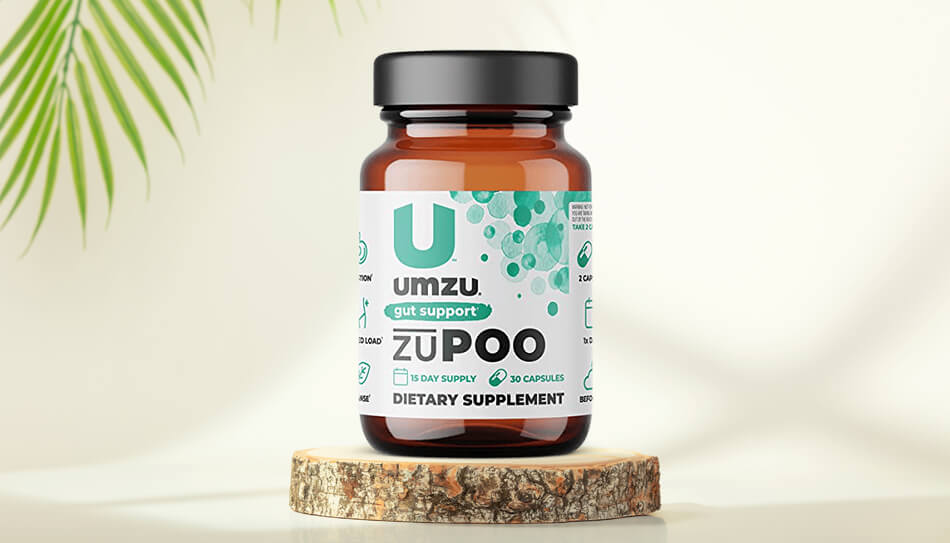 Gut support is something we all need from time to time.
We're all susceptible to gut congestion issues, whether you're suffering from intestinal cramping, chronic constipation, or stomach pain. A colon cleanse can help remove toxic waste buildup to get your digestive system back on track.
While there are many home remedies you can try for a natural colon cleanse, sometimes, a supplement is an answer. But it's hard to know which one to purchase for the best results.
As ZuPoo is a popular supplement on the market today, we've decided to share our thoughts on the product. Keep reading as we discuss the ZuPoo supplement, the ingredients, and the potential side effects to help you make your mind up.
Summary
UMZU ZuPoo
Clears out the colon
Reduces gastrointestinal ailments
Supports gut health
Learn More
Pros
Contains natural laxatives that can treat constipation

May improve digestive health

60-day money-back guarantee
Cons
More expensive than many other gut health supplements

A range of potentially adverse side effects

Contains controversial ingredients

An unsustainable weight-loss method
ZuPoo is a supplement designed to act as a colon cleanse to flush toxins, eliminate waste, and support a healthy, happy gut. It is created by UMZU, a US company that focuses on supplements for hormonal health.
The ZuPoo formula provides a laxative effect which can give relief from constipation. In clearing out the digestive tract, it is said to improve overall digestive health and even support weight loss.
| | |
| --- | --- |
| ⭐ Rating | 3.7 ★★★★★ |
| ✅ Pros | Can treat constipation, may improve digestive health |
| ❌ Cons | May cause side effects, unsustainable weight loss method |
| 🍎 Vegan? | No |
| 🔔 Key ingredients | Senna leaf powder, fennel seed powder, bentonite clay |
| 💰 Price | From $25.46 |
ZuPoo vs. ColonBroom
The comparison table shows the key features, similarities, and differences of the two popular colon cleansing supplements.
Comparison winner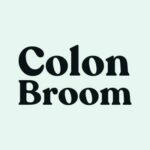 Organic and sugar-free
Vegan 
Natural ingredients
Strawberry-flavored 
Contains psyllium husk, a natural dietary fiber
Alleviates constipation
Supports the immune system
No major side effects
Natural ingredients 
Contains ingredients that work as laxatives 
Alleviates constipation
May support weight loss
May cause stomach upset
More expensive than other supplement brands
Several potential side effects
Contains senna, which should not be taken regularly
More expensive than other supplement brands
Not suitable for vegans
Brand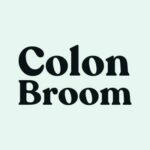 Pros
Organic and sugar-free
Vegan 
Natural ingredients
Strawberry-flavored 
Contains psyllium husk, a natural dietary fiber
Alleviates constipation
Supports the immune system
No major side effects
Natural ingredients 
Contains ingredients that work as laxatives 
Alleviates constipation
May support weight loss
Cons
May cause stomach upset
More expensive than other supplement brands
Several potential side effects
Contains senna, which should not be taken regularly
More expensive than other supplement brands
Not suitable for vegans
Comparison winner: ColonBroom
What Is ZuPoo?
ZuPoo is a dietary supplement that comes in capsule form. The ZuPoo cleanse formula is made from natural ingredients, including cascara sagrada and senna leaf powder, known to have laxative properties.
ZuPoo is designed to support waste elimination and a clean gut, which aids digestive health. As the active ingredients flush the gut and remove excess waste, ZuPoo can be described as a colon cleanse and laxative supplement.
Other claimed benefits include weight loss results from emptying the gut. While there is strong evidence to suggest that ZuPoo works effectively as a colon cleanser, there is little evidence to support some of the other brand's claims.
Let's determine if and how it works.
Does ZuPoo Work?
The ZuPoo supplement contains a blend of plant ingredients, herbs, and barks. In assessing the elements, particularly those that work as natural laxatives, we can determine that ZuPoo does work effectively as a laxative.
The design does what it's primarily supposed to: flush waste from your system. This means it can help treat constipation and promote regular bowel movements. There are plenty of ZuPoo reviews that support this claim. It also contains bentonite clay, which may support gut health.
Aside from flushing you out, the makers market ZuPoo as a weight loss aid, but the ingredients found in ZuPoo do not appear to support weight loss directly.
While emptying the colon can make you feel lighter and even drop a few pounds, the result is likely only temporary. When normal digestion resumes, you can expect to regain the lost weight as ZuPoo does not contribute to fat loss.
Therefore, ZuPoo is an unsustainable weight loss method. It seems that ZuPoo should be used as a temporary solution to irregular bowel movements rather than an everyday addition to your diet.
ZuPoo appears to have limited health benefits compared to other supplements that provide gut support as well as other benefits.
How to Use ZuPoo?
According to the official UMZU ZuPoo website, the directions for use are pretty straightforward.
The brand recommends taking two capsules with a full glass of water before bed. It's worth noting that the instructions suggest that you continue to drink plenty of water throughout the rest of the day when using ZuPoo.
Next, it's a waiting game that ranges from 12 to 48 hours. You can expect frequent bowel movements within 48 hours with the ZuPoo dietary supplement.
You can take the ZuPoo Colon Cleanse for 15 consecutive days, every 90 days, for a full flush. The brand does not recommend using the product more often than every 90 days.
This seems fair, as regular colon cleansing is unnecessary and can be harmful. Generally, the digestive system can remove toxic waste naturally with a healthy diet and plenty of water.
Is UMZU ZuPoo Safe to Use?
As everybody reacts differently to supplementation, we can't say for sure whether ZuPoo Colon Cleanse is safe or not. But with any laxative supplement, you should err on the side of caution.
Firstly, as laxatives can cause diarrhea, we don't recommend taking this product frequently. Repeatedly emptying the bowel can trigger several negative symptoms, such as intestinal cramping, nausea, and weakness.
Plus, laxative abuse and misuse can cause life-threatening complications like severe dehydration and an electrolyte imbalance.
It may not be safe for those with stomach problems or digestive disorders such as irritable bowel syndrome and Crohn's disease. And there is not enough clinical research to confirm if ZuPoo is safe for pregnant and breastfeeding women.
While ZuPoo Colon Cleanse might be fine for many people, some ZuPoo ingredients are questionable.
For example, senna can be harmless in the short term, but long-term use can incur problems with the bowel and even liver damage in some cases. Cascara sagrada has links to acute liver injury with long-term use.
It's critical to check with your doctor before taking supplements, whatever your health goal.
Key Ingredients of ZuPoo
Here's a closer look at UMZU ZuPoo ingredients.
#1 Cascara sagrada bark extract
Cascara sagrada is a potent laxative ingredient. It contains anthraquinones, organic compounds which stimulate the intestines, allowing waste to pass quickly through the gut.
Using cascara sagrada for more than a week or two can cause serious side effects, including dehydration, rapid loss of electrolytes, and muscle weakness.
Because of the possible risks associated with cascara sagrada, you should not take it daily.
#2 Senna leaf powder
Senna has powerful laxative effects and is a popular herbal ingredient within laxative products. It softens the stool, allowing it to pass more easily through the gut.
While some people have no problems with senna, many users report digestive distress, notably diarrhea and abdominal cramping.
Another weakness when it comes to senna is that it should not be taken daily. Senna can have detrimental effects on your gut health. Long-term use can cause laxative dependence and prevent the bowels from functioning as normal on their own.
General recommendations state that you should not take senna for more than a week, while you're supposed to take ZuPoo for 15 consecutive days.
#3 Fennel seed powder
Fennel is used in traditional medicine for various digestive issues as it may help relax the muscles of the gastrointestinal system.
Fennel seeds are anti-inflammatory and can help aid indigestion, constipation, gas, and bloating. They are also rich in fiber, which also contributes to good digestion.
#4 Bentonite clay
Bentonite clay has antibacterial and anti-inflammatory properties and is often associated with easing diarrhea.
Clay is often added to colon cleanse products to help remove toxins within the body. As the clay can stick to toxins, it may help regulate digestion, but further medical research is required.
#5 Cayenne pepper extract
Cayenne pepper has several health benefits, one of which is that it improves digestion by increasing enzyme production in the stomach, which helps the body break down food.
The spice may also boost the good bacteria in the gut.
Other ingredients include milk thistle, slippery elm extract, and burdock root powder.
Milk thistle is traditionally used as a herbal remedy to support liver health. Slippery elm extract contains antioxidants that may protect from inflammation in the intestines.
Potential Side Effects of UMZU ZuPoo
Most users of ZuPoo will experience a buildup of gas within the first 12–24 hours. It's likely the first side effect you will notice from the product as you await the colon cleanse.
As mentioned earlier, some of the ZuPoo ingredients are controversial.
Cascara and senna are two ingredients generally well-tolerated by healthy adults to treat occasional constipation. But prolonged use of both can cause nasty side effects, and both have links to liver damage.
Senna is a stimulant laxative, and its use is associated with diarrhea and stomach cramps. These effects are particularly likely in those with irritable bowel syndrome.
Cascara can have similar adverse effects on the digestive system. Excessive use of both can lead to more severe complications, including dehydration and low levels of electrolytes.
Repeated use of stimulant laxatives can bring side effects, including irregular heartbeat, muscle cramps, and urine discoloration.
Discontinue ZuPoo if you notice any unwanted side effects, and contact your healthcare professional for further advice.
ColonBroom has few reported side effects, making it the safer choice for most individuals.
How Much Does UMZU ZuPoo Cost?
A one-time purchase of ZuPoo Colon Cleanse & Gut Support costs $29.95. This gives you a 15-day supply with 30 capsules.
You can look out for ZuPoo deals, as currently, you can purchase the subscription option for $25.46. The subscription model has a 15% discount and delivers every 30, 60, or 90 days, depending on your selection.
As the company advises you only to use the product every 90 days, we're not sure why the subscription offers several options.
You can buy UMZU ZuPoo from the official website with a 60-day money-back guarantee.
A Word From Our Nutritionist
Laxatives are a popular medicinal choice that can immediately relieve constipation and abdominal discomfort. Herbal formulas with natural ingredients can be purchased over-the-counter, allowing you to manage your digestive health quickly.
However, most laxatives are intended for short-term use. Laxative misuse does more harm than good, while prolonged use can cause serious harm to human health.
When purchasing laxative supplements, it's critical to weigh the benefits and potential side effects. Many dietary pills contain ingredients that pose risks, despite the claimed benefits and promises a brand may offer.
Laxatives should not be used as a permanent treatment for constipation and other gastrointestinal ailments. The digestive system benefits significantly from healthy habits, like drinking an adequate amount of water and eating a balanced, fiber-rich diet.
How We Tested
ZuPoo reviews help you make an informed decision as to whether the product is suitable for you. To bring together our review of the product, we looked at certain factors, including:
Ingredients and side effects: The effectiveness of the ingredients is a primary factor as it helps us determine the product's results. In studying the ingredients carefully, it also allows us to review the potential side effects of certain ingredients.
The brand: We look at the truth behind the brand's claims to decide whether the claims add up. This helps us develop trust in the brand if we feel they are an open and honest company offering products based on knowledge and scientific research.
Safety and dosage: The safety of the products we review is a critical concern. An in-depth review of the ingredients, as well as the brand's recommended dosage, allows us to address any safety concerns or potential risk factors.
Pricing: The product price point is another key factor to consider. The cost must match the value and quality of the product to receive our recommendation.
ZuPoo user reviews: Assessing the reviews from legitimate customers who have tried and tested the product are an important way to assess results and customer satisfaction.
We've also looked at ZuPoo compared to ColonBroom, another colon-cleansing product that boasts benefits for digestion. A comparison between the two enables us to be mindful of other products on the market that may deliver greater results.
FAQs
Who should use ZuPoo?
ZuPoo works best as a laxative and can be used as temporary relief for those who suffer from occasional constipation. It should not be used as a long-term supplement.
Where can I buy ZuPoo?
You can buy ZuPoo Colon Cleanse from the official UMZU website and Amazon.
Is UMZU ZuPoo vegan?
No, ZuPoo is not vegan. While the contents are vegan-friendly, the capsule is made from bovine gelatin.
Conclusion
ZuPoo Colon Cleanse is an effective supplement for constipation relief. Its laxative properties can relieve a blocked colon within 48 hours.
However, that's about all it does. Plus, many of the ingredients are questionable, making it an unsuitable and unsustainable solution for regular use.
If you're looking for a supplement that supports overall gut health rather than a quick fix to relieve constipation, ColonBroom is the one to try. It provides other benefits for a happy gut to benefit digestive function overall and even help you lose weight.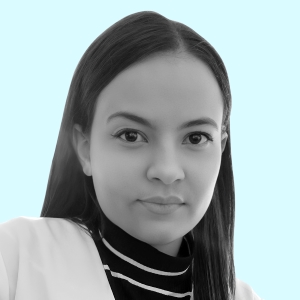 Written by
Edibel Quintero is a medical doctor who graduated in 2013 from the University of Zulia and has been working in her profession since then. She specializes in obesity and nutrition, physical rehabilitation, sports massage and post-operative rehabilitation. Edibel's goal is to help people live healthier lives by educating them about food, exercise, mental wellness and other lifestyle choices that can improve their quality of life.
Fact checked by

Rosmy Barrios, MD