9 Best Colon Cleansers on the Market in 2023
Last update: July 11, 2023
8
1971
0
We bring you an insight into the 9 most popular colon cleansers available to buy now. Can they help you get rid of bloating, constipation, and stomach pain for good?
Poor colon health can have a significant impact on the way you feel. While symptoms for most people are only temporary, others regularly suffer for prolonged periods.
For short-term solutions, colon cleansing products can provide immediate relief from the exhausting symptoms without colonic irrigation. But which product do you choose?
With formulas ranging from dietary fiber pills to laxatives and an array of ingredients, finding the right supplement to cleanse your colon can be tiresome.
Keep reading to discover the top colon health brands on the market today as we weigh up the pros and cons of each in search of a colon-cleansing champion.
Top 9 Best Colon Cleansers in 2023
#1 Best overall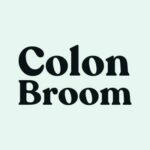 Contains psyllium husk;
Promotes a healthy digestive system;
Fights constipation and bloating;
Detoxifies the body and cleanses the gut;
Facilitates bowel movements;
May also help manage blood sugar and bad cholesterol levels
Contains natural laxatives cascara sagrada and aloe ferox;
Removes waste buildup in the intestines;
Alleviates a bloated stomach;
Supports weight loss.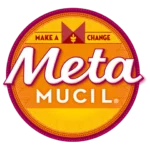 Contains psyllium husk;
Supports digestive health;
May lower cholesterol levels and improve blood sugar levels;
May help with appetite control;
Removes waste and improves bowel movements.
We've searched the shelves and pulled together 9 of the best colon cleanser for a healthy colon. Learn the unique features of each and the pros and cons to help you decide which one might work best for you.
#1 ColonBroom – Best overall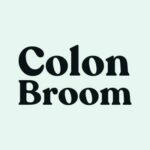 Promotes good gut health and a healthy digestive system
Facilitates bowel movements
May help to feel more satiated
Helps regulate blood sugar levels
Start Free Quiz Now
ColonBroom is a fiber supplement that is designed to improve your gut health.
It's at the top of the list for people with digestive health troubles. It fights constipation and bloating, detoxifies the body, and cleanses the gut.
Aside from alleviating digestive discomfort, ColonBroom also helps to manage blood sugar and bad cholesterol levels.
What makes ColonBroom a worthy product and one of the best fiber supplements? It's the hero ingredient, psyllium husk. Psyllium husk is a natural dietary fiber extracted from the husks of the Plantago ovata seed.
It's a notorious ingredient for regulating bowel movements because it works like a gentle, bulk-forming laxative. Psyllium retains water in the bowel, allowing the large intestine to absorb more liquid. With good hydration, the stool becomes easier to pass.
ColonBroom is entirely organic and free from sugar with a tasty strawberry flavor. It comes in powder form that you blend with water twice per day.
Pros
Organic and natural ingredients

Mitigates sugar cravings

Boosts energy levels and improves sleep quality

Contains zero sugar

Vegan-friendly
Cons
More expensive than some other fiber supplements
#2 Umzu ZuPoo – Best for Digestive Tract Support
Clears out the colon
Reduces gastrointestinal ailments
Supports gut health
Learn More
ZuPoo is another well-known name in the colon-cleansing world. It is a colon cleanse and gut-support dietary supplement.
It focuses on waste elimination by flushing out the gut and removing waste buildup in the intestines. Doing so alleviates a bloated stomach and supports a happy gut.
The brand also claims that flushing your body of toxic waste can contribute to weight loss, leaving you feeling lighter.
Key ingredients of ZuPoo include natural laxatives cascara sagrada and aloe ferox that fully empty the colon.
The supplement comes in capsule form with instructions to swallow two capsules with a full glass of water before bedtime. You should only use it over short periods, with no more than one full cleanse every 90 days.
Pros
Contains natural laxatives

Provides a colon detox

Promotes weight loss
Cons
Short-term use only

May cause a buildup of gas within the first 12–24 hours

Not vegan-friendly (the capsule is made from bovine gelatin)
#3 Metamucil – Best for Mild Constipation Relief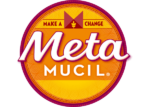 Promotes digestive health
Supports heart health
May lower cholesterol
Helps maintain regular bowel movements
Treats mild constipation
Learn More
Metamucil is a laxative and fiber dietary supplement created to support digestive health. It is primarily used to increase daily fiber intake and treat occasional constipation.
As well as nourishing the digestive tract, the makers claim it supports heart health by lowering cholesterol levels, improving blood sugar levels, and promoting appetite control.
Metamucil contains psyllium husk, the plant-based fiber that features strongly in ColonBroom. It forms a gel-like consistency that traps and removes waste within the digestive system. While not a stimulant laxative, Metamucil does alleviate constipation.
The product is available to buy in powder and capsule form, whichever you prefer. You can start with one serving of the powder per day or one capsule per day while adjusting to the formula.
Pros
Helps manage blood sugar and cholesterol

Appetite control

Boosts daily fiber intake
Cons
May cause side effects such as abdominal cramps and bloating

May interfere with other medications
#4 Bye Bye Bloat – Best for Calming an Upset Stomach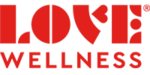 Bloat management supplement
Eases an upset stomach
Promotes digestive health
Learn More
Bye Bye Bloat is a unique blend designed to support bloat management, ease stomach discomfort, and contribute to healthy digestion. It is not a laxative.
Organic dandelion, fenugreek, and ginger work together to calm an upset stomach and combat excess water weight. Meanwhile, digestive enzymes within the formula help break down macronutrients, allowing the body to digest food better.
Bye Bye Bloat is in capsule form, with 2 capsules taken daily at bedtime or as and when needed (for instance, if you bloat after eating a heavy meal).
Pros
Suitable to use as and when needed

Manages water weight

Gluten-free and dairy-free
Cons
Not vegan-friendly

May take 2–6 weeks to see lasting results
#5 Benefiber – Best for Sustaining Healthy Microflora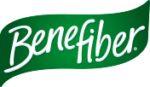 Prebiotic fiber supplement
Supports the good microflora
Increases daily fiber intake
Aids digestive health
Learn More
Benefiber is a prebiotic fiber supplement with a plant-based formula.
It works to nourish the good bacteria in the gut to maintain a healthy digestive system. Probiotics are known as good microflora, and taking a daily prebiotic helps nourish and support the probiotics.
Benefiber products contain three fiber types: wheat dextrin, inulin, and partially hydrolyzed guar gum.
The Benefiber original product is a powder that can be added to food or drink three times a day.
Pros
Vegan-friendly

Gluten-free

Sugar-free
Cons
Flavorless

While legally labeled gluten-free, it contains wheat dextrin, which those with gluten intolerance should avoid
#6 Goli Supergreens Gummies – Best Gummies for Digestion Support
Probiotic supplement
Beneficial to overall health
Ensures daily vitamin and mineral intake
Learn More
The Goli gummies are another probiotic blend and dietary supplement. They do not necessarily provide a colon cleanse but serve primarily as a healthy supplement to support overall health.
The formula contains numerous essential vitamins and minerals, including vitamin A, vitamin B12, vitamin B9, and thiamine. Each plays a different role, providing health benefits such as improved digestion, healthy liver function, and a stronger immune system.
According to the Goli Nutrition website, the recommended dose is 2 gummies twice daily.
Pros
Suitable for everyday use

Vegan-friendly

Gluten-free

Non-GMO

No gelatin, unlike other gummies
Cons
Contains sugar
#7 Perfect Origins Perfect Flush – Best for Suppressing Appetite
Colon cleansing supplement
Combats constipation
Gives digestive support
Learn More
Marketed as a total cleansing formula, Perfect Flush is a supplement that targets gut health.
It supports the digestive system by eliminating waste and toxins in the body and providing a mild laxative effect for those suffering from irregular bowel movements from time to time.
The laxative effect comes from natural ingredients, including psyllium husk and aloe vera, increasing water content in the bowel to improve stool consistency.
The colon cleansing formula also contains flaxseed powder, which may help you lose weight as it works as an appetite suppressant.
The recommended dose is 2 capsules once a day.
Pros
Mild laxative effect

May help you lose weight

May detoxify the body
Cons
May cause gastrointestinal distress

Results vary from person to person
#8 BioSchwartz Colon Detox Cleanse – Best Non-GMO
Colon cleansing capsules
Removes waste buildup and toxins
Reduces bloating
Promotes regular bathroom habits
Learn More
The Colon Detox Cleanse is advertised as a colon detox and cleanser capsule.
The main features of this colon cleanse supplement is to support digestive health, eliminate toxins, and aid weight loss and weight management programs.
It is formulated with 11 natural herbs, including aloe vera. Like several other colon cleansers, it contains psyllium husk, which helps alleviate digestive issues.
Pros
May support weight loss

Non-GMO
Cons
May cause adverse side effects such as abdominal cramps

Receives negative reviews
#9 Herbal Power Flush – Best for Quick Results
Supplement for digestive issues
Regulates bowel movements
Clears the digestive system
Learn More
Herbal Power Flush is our final supplement that aids digestive health with colon-cleansing benefits.
The blend of natural plant products and digestive enzymes supports bowel movement, making stool easier to pass.
The instructions suggest that you start with one capsule before going to bed, taken with water. Results can be seen relatively quickly compared to other colon cleansing supplements, with a bowel movement expected within 6–12 hours.
Pros
Contains 5 digestive enzymes

Mild laxative effect
Cons
Not suitable for daily use
Comparison Table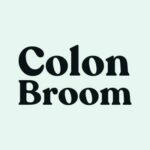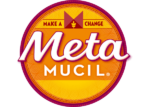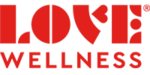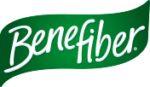 Brand
ColonBroom
ZuPoo
Metamucil
Bye Bye Bloat
Benefiber
Goli Supergreens Gummies
Perfect Flush
BioSchwartz
Herbal Power Flush
Pros
Organic and natural ingredients
Vegan and fast-friendly
Zero-sugar
Boosts energy and metabolism
Sugar-free
Vegan-friendly
Promotes weight loss
Clears and cleans the digestive tract
May help manage blood sugar and lower cholesterol
Increases daily fiber intake
Water weight management
Gluten and dairy-free
Supports the gut
Increases daily fiber intake
Vegan-friendly
Contains essential vitamins and minerals
Supports overall health
Vegan-friendly 
May help with weight loss
Laxative effect is mild
Promotes regularity
May support weight loss
Contains digestive enzymes
Promotes regularity
Cons
More expensive than some brands
May take time to adjust to the fiber intake, causing bloating
Short-term use
May cause unpleasant symptoms such as gas
Not vegan-friendly 
May cause adverse side effects
May take up to 6 weeks to see results
Not vegan-friendly
No taste
Contains wheat dextrin that may be unsuitable for gluten intolerances
May cause adverse side effects
May cause adverse side effects
Receives some negative reviews with claims it doesn't work for some people
Not suitable for everyday use
How We Tested the Best Colon Cleansers
In our review of the best colon-cleansing supplements, we explored the health market to gather the industry's top brands. We also considered the various needs of different people to bring an assortment of products with a range of bespoke features.
With so many brands promising results, deciding which colon cleanse was worthy of our recommendation took time. So, we chose our selection based on the following factors:
Quality
If a colon cleansing product is going to be successful, or any health product for that matter, the ingredients, and their quality are critical. Most dietary supplements, as well as colon cleansing supplements, contain numerous ingredients.
A colon detox requires a formula that supports the digestive system to alleviate symptoms and deliver actual results. So, we looked out for products with natural ingredients backed by science.
Effectiveness
It's always comforting to know that industry experts work on your dietary product behind the scenes. If you're going to ingest something that will influence your digestive health, it's important to know it is created in the hands of professionals and the product can deliver the promised results.
The brands we reviewed are all well-known and established players in the market and have multiple positive customer reviews praising their effectiveness.
Price
Pricing is always significant, especially with a supplement you may use frequently. The price of colon cleansing supplements varies across the board and may often appear too high to give the product a try, so we assessed quality in relation to the price tag and compared prices with the promised results.
Brand reputation
Your health is vital, so it's essential to know who's behind your colon cleanse supplements. When selecting the best products for this review, we looked for answers to big questions, like who is the team behind the product? Is the product safe? Is there FDA-approved research? Does the company care for its customers?
FAQs
Is it OK to do a colon cleanse?
Colon cleanses can be beneficial by removing the buildup of toxic waste in the large intestine. Certain products can provide temporary relief to digestive health problems.
How often should I do a colon cleanse?
Colon cleanses can be detrimental to health if overused. They should only be used as a short-term remedy.
Are colon cleansers safe?
Colon cleansers are generally considered safe when used correctly and temporarily. However, colon cleansing supplements can harm your health, and certain ingredients may irritate or worsen your symptoms. Always consult a doctor before use.
A Word From Our Dietitian
Poor digestive health affects everybody at one time or another. In most cases, it is not a cause for concern, but it doesn't make the experience any less frustrating.
Even constipation on a rare occasion can leave you feeling out of sorts and longing for the regular bathroom trips that you usually take for granted.
Fortunately, there are lots of colon-cleansing supplements to improve digestive health. With the right colon cleansing formula, you can eliminate waste, rebalance the gut bacteria, and return to healthy bowel movements.
Aside from purchasing supplements, some home remedies provide a natural colon cleansing.
Eating a healthy diet and increasing your fiber intake should be your primary response to digestive troubles. You should also drink plenty of water to keep your system well-hydrated.
If your bathroom habits are interrupted frequently, it's essential to consult with a professional physician. You should also seek healthcare advice before taking supplements, especially for persons with inflammatory bowel diseases.
Conclusion
After assessing the ins and outs of 9 products to cleanse your colon, it's safe to say they each come with advantages and drawbacks, with many providing similar recipes to detox the body.
With careful review, ColonBroom, zuPoo, and Matemucil take the top spots on our best colon cleanser list. They all contain only natural ingredients and help with several digestive-system-related issues.
Remember, you shouldn't rely on colon-cleansing supplements for good gut health. Speak to your licensed healthcare provider for advice, as the colon-cleansing procedure is not for everyone.
Last update:
July 11, 2023
8 min read
1971 Views
0 Comments
${TOCSections.eq(0).find('a').text()}