Benefiber Review: Is This Fiber Supplement Good for You?
Last update: September 20, 2023
12
1329
3
Are you thinking of using the Benefiber supplement but want to know its benefits and side effects beforehand? I've got that covered for you.
Having problems with gut health can affect your day-to-day life badly. It can keep you from performing regular tasks, leaving you feeling sluggish, uncomfortable, and emotionally drained.
Luckily, adjusting your diet and increasing your daily fiber intake by following a fiber-rich diet or using a fiber supplement like Benefiber just might be the solution.
Benefiber is a popular fiber supplement brand that offers multiple products. To see if this well-known name lives up to the hype, I decided to try it out for myself.
In this detailed review, I'll explain everything you need to know about this plant-based fiber supplement, including its benefits and drawbacks. So, read on to figure out if it's worth your time and money.
What Is Benefiber?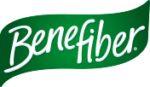 Nourishes the good microflora in the digestive system
Boosts daily fiber intake
Supports gut health
Learn More
Pros
Fiber is good for heart health and can support weight loss

Contains natural ingredients

Taste-free and easy to dissolve in hot or cold beverages

Plant-based soluble fiber

Only 15 calories per serving

Sugar-free
Cons
Wheat dextrin may cause gas, bloating, and stomach cramps in those who are not used to a high-fiber diet

Although considered gluten-free (the product contains less than 20ppm of gluten), it is usually not suitable for people with gluten intolerance or celiac disease

According to the label, you should take Benefiber Original three times daily
As I mentioned before, Benefiber is a fiber supplement brand that uses plant-based ingredients. It offers several products to help people improve their digestive health, but I went for its most popular one – the Benefiber Original Prebiotic fiber supplement.
It's known as one of the best fiber supplements that the company has to offer, so I'll be mainly focusing on this product in this review.
Benefiber Original Prebiotic is a 100% natural product that's designed to support digestive health by nourishing the friendly bacteria that live in the gut. The plant-based prebiotic fiber travels through the body undigested, acting as a food source for the good bacteria (probiotics) in the digestive tract.
The active ingredient in this supplement is wheat dextrin, which is the soluble fiber produced from processed wheat starch. The company claims that this formula helps you maintain good digestive health and makes sure that you get your daily recommended dietary fiber intake.
It's important to note that fiber is a crucial nutrient to consume to maintain your general health and is especially critical when it comes to bowel regularity and a healthy colon. It provides bulk to your stool, increasing its weight and size while making it soft and easier to pass.
The best way to increase your fiber intake is to eat a healthy diet consisting of fiber-rich foods. But if you can't get enough fiber through your diet, you can use Benefiber's prebiotic fiber supplement, which comes in a powdered form in a plastic bottle.
Just like other fiber supplements, you can incorporate it into your daily diet by adding it to your morning beverage or including it in baking recipes. Alternatively, you can also try Benefiber chewables or gummies if that suits you better.
I am a simple person, so I opened the bottle of Benefiber supplement and added the coarse white powder to a glass of water. I must mention that it was actually tasteless – just like advertised on the bottle.
How to Use Benefiber?
I have tested countless fiber supplements, and one of the things that I like the most about them is their ease of use. The Benefiber Original Prebiotic fiber supplement is no exception.
While the easiest way to use it is to add the powder to hot or cold water, you can also use your favorite drinks for the same purpose. Additionally, it can also be added to any recipe that you want to make fiber-rich.
What's great is that the product is tasteless, so the flavor or consistency of any food or drink won't be affected.
Here's how you can take the Original Prebiotic fiber supplement, according to the official guidelines that I read on the Benefiber website.
For ages 12 and above: Mix 2 teaspoons of the original powder into 4–8oz of liquid or soft food 3 times per day. Stir well for about a minute until the powder dissolves completely. Add it to any cold drink or favorite hot beverage, like tea or coffee. Good examples of soft foods include pudding and yogurt.
For ages 6–11: Use half of the recommended dose, i.e., a teaspoon of powder instead of 2.
For children under 6 years: Benefiber should not be used without consulting a doctor for kids less than 6 years of age. The same applies to pregnant and breastfeeding women.
Important note: Benefiber is not recommended to be used with carbonated drinks.
How Long Does It Take for Benefiber to Work?
Just like most fiber supplements, Benefiber Original Prebiotic is also fast-acting and gets to work within 2 to 5 days.
However, this time duration can vary depending on several factors. For example, the best results typically occur when you combine a supplement with a healthy diet, lots of water, physical activity, and an overall healthy lifestyle.
While Benefiber can be taken up to 3 times per day, I recommend you start with 1–2 doses and see how your body reacts. Plus, I also advise you to check with your doctor first and never take more than the recommended daily dose.
Benefiber Product Range
As I've mentioned earlier, Benefiber offers multiple types of fiber supplements, including the following:
Benefiber Healthy Shape: Designed to help you feel satiated for longer.
Benefiber Prebiotic Fiber Gummies: Great option for those who want to keep a tasty fiber supplement handy to take on the go.
Benefiber Chewables: Another great tasting option that's also easy to take.
Benefiber Advanced Digestive (Fiber + Probiotic): 2-in-1 product designed to help with abdominal discomfort, constipation, and overall gut health. Comes in packets for easy use while traveling.
Benefiber Prebiotic Fiber + Probiotics Gummies: The same 2-in-1 formula, as above but in the form of gummies.
Key Ingredients of Benefiber
What I like the most about Benefiber Original Prebiotic fiber supplement is that it contains only 1 ingredient, called wheat dextrin. It's a water-soluble form of fiber that's widely used in the food industry because of the health benefits it offers.
Water-soluble fiber attracts water and transforms into a gel-like substance during digestion. It slows down the digestion process and helps your gut health by softening the stool, reducing constipation, and promoting regularity.
Other than improving your digestive health, wheat dextrin can also lower your cholesterol levels, improve mineral absorption in your body, and even help you lose weight.
These benefits are pretty similar to what psyllium husk offers, which is another excellent fiber source commonly used in fiber and colon-cleansing supplements, such as ColonBroom or Metamucil.
A Word From Our MD

Rosmy Barrios, MD
Medical advisor for Health Reporter
Just like carbs, fat, and protein, fiber is an essential nutrient necessary for human health.
The general recommended daily intake of fiber for healthy adults is 25–30g. Unfortunately, lots of Americans struggle to get this amount from diet alone. Supplementation can help people reach their daily goals by boosting fiber intake alongside eating a healthy diet.
While supplements are a great aid, they do not replace the major benefits of the fiber found in nutritious whole foods. Fiber is found only in plant foods, like whole grains, nuts, fruits, and vegetables, and is a staple part of a plant-based or vegan diet.
These foods are rich in various vitamins, minerals, and antioxidants that support your overall health. You can get a decent amount of fiber from certain supplements, but they cannot provide you with the wealth of other nutrients found in whole food sources.
If bathroom troubles are a consistent problem, talk to your doctor. Ongoing health problems can worsen over time and cause complications in the future, like severe constipation.
Benefits of Benefiber
Because of its composition, I believe the Benefiber Original Prebiotic fiber supplement can be a good choice, especially for those who suffer from gastrointestinal problems. Let me explain the benefits it brings to the table.
#1 Improves and maintains gut health
I can tell you from my personal and professional experience that wheat dextrin can work wonders for your gut health. It's an excellent fiber source that keeps your bowel movements consistent and maintains your gut in good shape.
Basically, what I'm saying is that claims that Benefiber Original Prebiotic fiber supplement improves and maintains your gut health are based on science.
#2 Helps reduce blood sugar levels
Wheat dextrin in Benefiber fiber supplements can also help you with blood sugar control. The gel-forming fiber can slow down the interaction of digestive enzymes with other nutrients, which reduces the absorption of glucose into your bloodstream.
So, taking this supplement can be especially beneficial for diabetic people who want to regulate their blood sugar levels.
#3 Can support weight loss
According to science, you feel satiated for a longer period of time if you increase your fiber intake. That's because your body takes a long time to digest fiber which keeps you feeling full for a longer period.
However, it's important to note that fiber supplements don't support weight loss directly. They keep you full for a longer time and help you eat less.
It means that you'll need to combine regular physical activity, such as long daily walks, and a fiber-rich diet or Benefiber fiber supplements to shed some pounds.
Cons and Side Effects of Benefiber
Along with its benefits, the Benefiber Original Prebiotic fiber supplement comes with its own set of downsides as well. And I believe that it's my responsibility to explain those cons to you.
#1 Initial adjustment period
Benefiber's active ingredient, wheat dextrin, is fermentable fiber, which means it can lead to digestive discomfort. It's especially true for those people who do not usually consume much fiber in their diet. Possible symptoms that you can experience include increased flatulence, painful gas, bloating, and abdominal cramps.
To give yourself a chance to adjust to the fiber intake, I advise you to start small and build up your dosage. For example, you can try taking Benefiber once per day before increasing your dosage slowly to 3 times daily.
#2 Contains gluten
While Benefiber says that its Original Prebiotic fiber supplement is gluten-free, it's actually not. Before you think that it should be considered a scam, let me tell you that any product that contains less than 20 parts gluten per million (ppm) can be legally labeled as gluten-free.
It means that Benefiber Original Prebiotic fiber supplement contains gluten which can be problematic for people with gluten intolerance. If you're one of those individuals, I recommend you avoid using this product unless advised by your doctor.
#3 Interaction with medication
There are certain medications that can interact with wheat dextrin, which is the main ingredient used to make Benefiber Original Prebiotic fiber supplement. Some of these medications include acarbose, acetohexamide, chlorpropamide, glimepiride, and glipizide.
So, my advice for you is to consult with your professional healthcare provider before using this supplement if you're on any kind of medication.
What Do Online Reviews Say About Benefiber?
Before using any product, whether it's edible or not, I read online reviews. It allows me to determine if the product is worth the time and money. I did the same with the Benefiber Original Prebiotic fiber supplement, and here's what I found.
Alex is one of the many happy customers of Benefiber Original Prebiotic fiber supplement, and he's completely right, as the powder doesn't thicken when mixed with liquid.
One of the most important things to keep in mind about fiber supplements is that you need to take them regularly if you want to see results. Here T. Mauldin is right about regularity as well as frequency.
I have to agree with this user. The product is not 100% gluten-free, as mentioned above. While it can be legally called gluten-free because of its amount, it can still be very misleading for people who don't know the details of the rule.
How Much Does Benefiber Cost
Benefiber Original Prebiotic fiber supplement is an affordable product, but its price can vary depending on the retailer you choose. It's available in multiple stores, such as Walmart, CVS Pharmacy, Target, and Amazon, and its price is usually between $12 to $15.
The price of other Benefiber products, such as Benefiber Healthy Shape and Benefiber Prebiotic Fiber Gummies, is a bit high, but all of them are under $30.
Benefiber vs. Alternatives
While Benefiber is popular, there are many other players available in the market offering high-quality fiber supplements, including the following: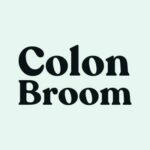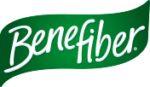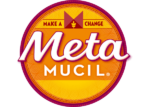 Brand
ColonBroom
Benefiber
Metamucil
Pros
Provides constipation relief
Promotes regular bowel movements
Improves the digestive system
Boosts energy levels
Helps you lose weight
Detoxes the body
Contains psyllium husk
Tasty strawberry flavor
Vegan-friendly
Gluten-free
Non-GMO
Sugar-free
No artificial sweeteners or flavors
Nourishes the gut microflora
Boosts fiber intake
Promotes healthy digestion
May support weight loss
Flavorless
Sugar-free
Vegan-friendly
Contains soluble fiber to boost digestive health
Improves bowel movements
Regulates blood sugar levels
Cons
May cause gas, bloating, and stomach pain
Not suitable for people with gluten intolerance
May cause digestive issues, including constipation and diarrhea
Contains artificial sweeteners and flavors
Not designed for weight loss
FAQs
Where to buy Benefiber?
Benefiber is available to buy from several online retailers and physical stores. To ensure you order from a legitimate stockist, visit the Benefiber official website to view where you can buy online. Popular retailers include Amazon, Target, and Walgreens.
Is it OK to use Benefiber every day?
Yes, Benefiber is designed to be used daily, with doses taken up to 3 times per day. Benefiber can cause side effects, so it is best to increase your dosage slowly to let your system adapt to the influx of fiber. However, Benefiber should not replace the fiber found in whole foods within your diet.
Is Benefiber good for weight loss?
Benefiber is not marketed or approved as a weight loss product. However, taking Benefiber may support your weight loss journey as it contains the soluble fiber wheat dextrin. Fiber is an essential nutrient that keeps you feeling full for longer, which may help you reduce your daily caloric intake.
How I Tested
Before you purchase Benefiber, you must consider the product features most important to you. You can do this by asking questions such as: "Is this product good value for money?", "Does it contain quality ingredients?", "Who manufactures the product?"
It'll help you determine whether you should invest in a product or not.
Here's a systematic approach that I use to test a product, which I also employed for Benefiber supplements.
Quality 7/10
While the quality of packaging and manufacturing standards matter, it's not as important as the quality of the ingredients used in a product. You don't want to compromise on this factor because the product will go into your body and interact with it directly.
Luckily Benefiber uses high-quality wheat dextrin and doesn't contain added sugar, making it an excellent product. However, it's not 100% gluten-free and provides 11% of the daily value of fiber for adults in a serving.
Effectiveness 8/10
As Benefiber supplements contain wheat dextrin, which is a proven ingredient for supporting healthy digestion, it can actually have positive effects on your digestive health. The original version doesn't contain any other elements that may interact with the effectiveness of wheat dextrin.
However, if your body is not used to consuming fiber in large amounts, this supplement can lead to digestive discomfort. But to achieve good results, as per Benefiber's recommendations and reviews, you need to take it regularly 3 times a day.
Price 9/10
There's no doubt that Benefiber supplements are very affordable. However, they're available in multiple stores, and each of them has a different price tag, which can be confusing or annoying for some people.
Brand reputation 7/10
Benefiber products are produced by a US company GSK Consumer Health – a global biopharma company. The brand offers plant-based products to improve overall health and wellness. According to customer reviews, Benefiber is a legitimate product with many happy users.
It's important to note that several lots of products by Benefiber were recalled recently due to plastic contamination, as reported by the US FDA (Food and Drug Administration). It's just a one-time event, but I felt that I must mention it.
Benefiber: The Final Verdict
Benefiber is a decent product with a key ingredient to provide relief for certain digestive issues. You can easily drink the powder with liquids or add it to food for a high-fiber snack or meal.
However, it can cause adverse effects if you're not used to much fiber intake. So always consult your doctor before trying this supplement.
Additionally, if you're concerned about this product due to the negative effects it can cause or because of the gluten content, you can always try other fiber supplement brands.
Last update:
September 20, 2023
12 min read
1329 Views
3 Reviews
${TOCSections.eq(0).find('a').text()}