ColonBroom vs. Metamucil: Which Is the Better Fiber Supplement?
Last update: July 11, 2023
10
1501
3
ColonBroom and Metamucil are well-known fiber supplements considered among the best. But when it comes down to it, which is better and safer?
While both supplements help with bowel movements, gut health, and toxins elimination, ColonBroom outperforms Metamucil because it is a natural high-fiber organic supplement.
Of course, they each have different ingredients, dosages, pricing, and side effects, but when it's all put together, ColonBroom is the practical option that improves overall mood and lowers blood pressure.
In this article, we have compiled a comparison of the two products, how they work, and discuss their ingredients at length. We also help you figure out which one you should choose and why.
ColonBroom vs. Metamucil: Which Is Better?
Although both supplements are used to aid digestive health, ColonBroom is a better choice than Metamucil. The colon cleansers contain psyllium husk, a herb packed full of fiber that acts as a laxative to relieve constipation.
However, whereas ColonBroom contains all natural ingredients, Metamucil is made with artificial flavors and sweeteners that may have negative side effects when consumed in large amounts.
A key ingredient of Metamcuil is aspartame, a sugar replacement that causes controversy in the health industry for its links with problems such as headaches, migraines, seizures, irritability, insomnia, anxiety, and depression.
Rather than relying on aspartame, ColonBroom instead includes stevia, a natural, plant-based, and health-friendly sweetener. It is also called one of the best fiber supplements on the market.
Comparison Table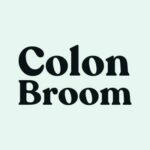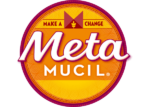 Brand
ColonBroom
Metamucil
Pros
Improves gut microbiota and the digestive system
Helps with digestion and bowel movements
Boosts the immune system
Reduces the risk of diabetes by lowering blood sugar
Minimizes sugar cravings
Does not contain food additives
Might help reduce cholesterol levels
Might help control high blood pressure
Improves bowel movements
Helps people have smoother bowel movements
Cons
Can make you feel nauseous or even vomit if it's used too much too fast
Not suitable for those who are pregnant or breastfeeding
Can cause constipation in some people
Causes bloating, gas, diarrhea, and even nausea
Can lead to abdominal pain and cramping; this is more likely for people who have a history of irritable bowel syndrome
Contains aspartame and yellow 6
Not keto-friendly
What Is ColonBroom?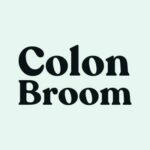 Promotes good gut health and a healthy digestive system
Facilitates bowel movements
May help to feel more satiated
Helps regulate blood sugar levels
Start Free Quiz Now
ColonBroom is a natural fiber supplement and colon cleanser that helps prevent constipation, improves dietary fiber intake, and promotes heart health and overall health.
ColonBroom is used to treat constipation and excessive straining during bowel movements. It increases the amount of water in your stool, making it softer and easier to expel from your body. If you're experiencing frequent bouts of constipation, adding this natural supplement to your diet may be just what's needed.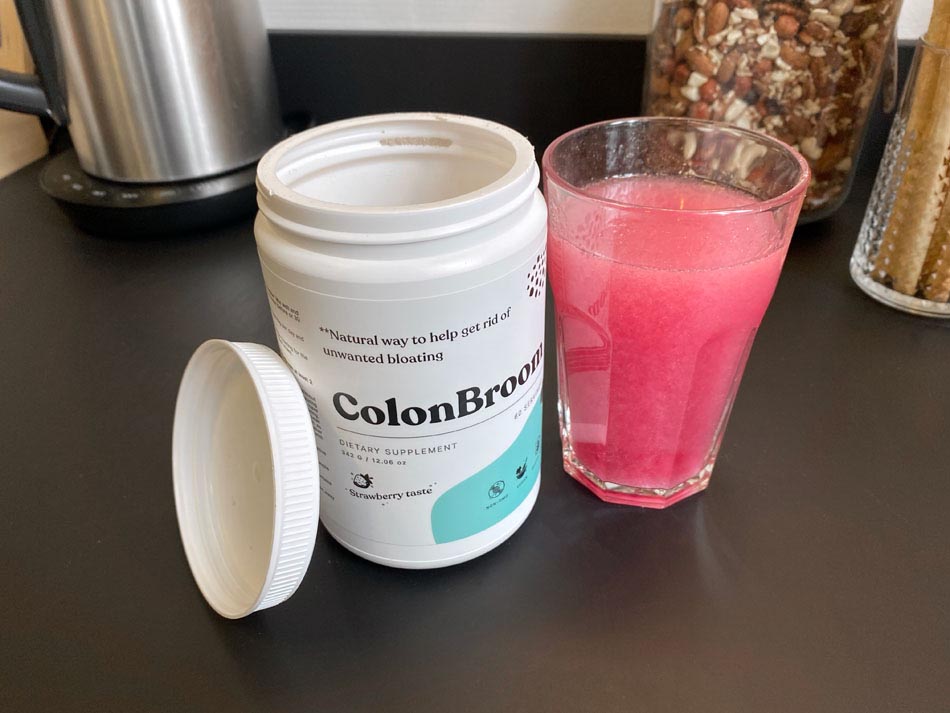 This supplement is usually taken twice daily with water on an empty stomach, 30–60 minutes before the evening meal or bedtime snack. It can also be mixed into food or a smoothie. The key ingredient here, psyllium husk, forms a gel-like substance by absorbing water in the digestive tract that helps treat bloating, flatulence, and constipation.
This makes ColonBroom an effective laxative because it helps your body pass stool more easily by increasing the bulk of your stools. This supplement ensures lightness in your gut, an improved digestive system, a huge energy boost, and body detox, which may lead to suppressed appetite.
The product is also suitable for those who suffer from diarrhea or IBS-C.
ColonBroom is naturally sugar-free and uses stevia for a better taste. It comes in powder form with a spoon to make using this supplement hassle-free.
Pros
Improves gut microbiota and the digestive system

Helps with digestion and bowel movements

Boosts the immune system

Reduces the risk of diabetes by lowering blood sugar

Minimizes sugar cravings

Does not contain food additives
Cons
Can make you feel nauseous or even vomit if used too much too fast

Not suitable for those who are pregnant or breastfeeding
What Is Metamucil?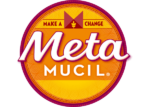 Promotes digestive health
Supports heart health
May lower cholesterol
Visit Metamucil
Metamucil is a dietary fiber supplement that can help you maintain a healthy digestive system. Just like ColonBroom, it is made from psyllium husk but has additional unhealthy ingredients, such as sucrose, aspartame, and yellow 6.
This supplement is used to treat constipation and reduce cholesterol and blood sugar levels in people who take medications that affect digestive health. It comes in powder form, so you can add it to your daily diet without any added effort.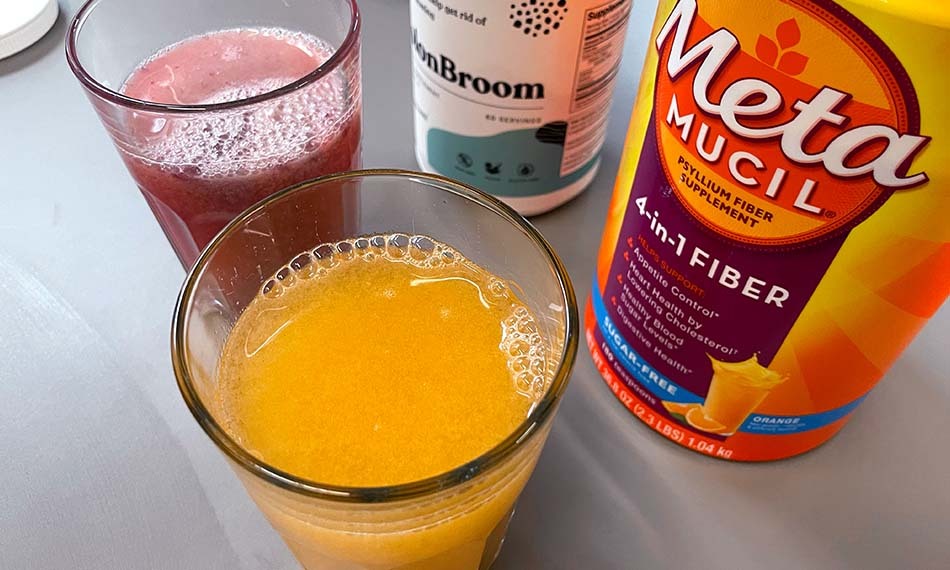 Pros
Might reduce blood sugar levels

Might reduce cholesterol levels

Might help control high blood pressure

Improves bowel movements

Helps people have smoother bowel movements
Cons
Can cause constipation in some people

Causes bloating, gas, diarrhea, and even nausea

Can lead to abdominal pain and cramping

Not keto-friendly

Will break your fast
As ColonBroom and Metamucil are fiber supplements, they may both help with constipation, diarrhea, and improving digestive health.
ColonBroom uses psyllium husk as its main ingredient. Psyllium husk is derived from the seed of the Plantago Ovata plant, and it has been used traditionally as a digestive aid in India for centuries.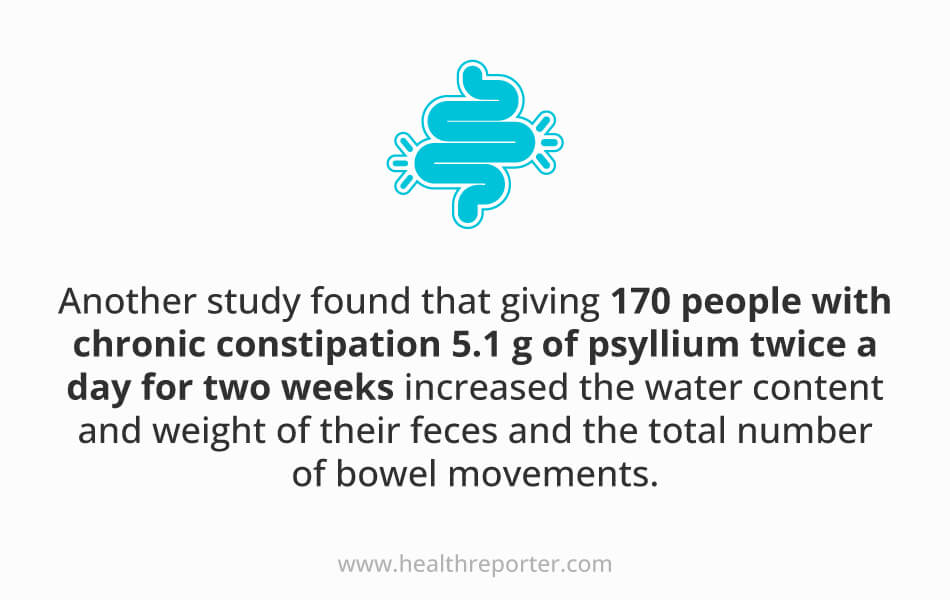 In addition to being rich in dietary fiber, psyllium also contains other nutrients such as iron, copper, magnesium, and phosphorus. It helps relieve constipation with regular bowel movements.
The recommended dosage for ColonBroom is one 20g scoop per day. This ensures peak efficiency and minimizes any adverse side effects of using the supplement.
Metamucil is also made from psyllium husk powder, a soluble fiber that dissolves in water and forms a gel-like substance when mixed with water.
In addition to being used as a laxative by itself, Metamucil can also be used in combination with other ingredients, for example, fiber supplement tablets and fiber supplement capsules.
This product has been used to treat constipation, mild diarrhea or irregularity, bloating, flatulence, and irritable bowel syndrome (IBS). However, some side effects are associated with this fiber supplement, including gas buildup in your intestines and bloating after taking this product regularly over time.
Metamucil comes in various forms, such as powder or capsules, and can be taken twice a day. It is important to drink plenty of water when taking any fiber supplement.
Ingredients
As mentioned, ColonBroom is made from completely natural ingredients, whereas Metamucil contains added synthetic ingredients that may have some questionable effects on your health. Keep reading for a breakdown of the key ingredients in each product.
Psyllium husk powder
The primary ingredient in both ColonBroom and Metamucil is psyllium husk, a fine white powder from the outer shell of the seed of Plantago Ovata. It has been widely used to treat constipation and improves digestion.
Citric acid
In both ColonBroom and Metamucil, citric acid brings health benefits like increasing the bioavailability of minerals and nutrients. Adding citric acid to supplements helps the body maximize nutrient use and prevents kidney stones.
Some studies suggest that manufactured citric acid, like the type found in Metamucil, may cause inflammatory reactions such as joint and muscular pain and irritable bowel symptoms. However, more research is needed to confirm these effects.
Sea salt
Sea salt has medicinal properties and is an essential mineral for the body. It is one of the essential electrolytes that keep your body hydrated throughout the day, and can be found in ColonBroom only.
Stevia
While most dietary supplements use artificial sweeteners, ColonBroom uses stevia. This provides natural sweetness and reduces blood sugar and cholesterol levels. It also helps reduce sugar cravings and doesn't have harmful effects on the body as artificial sweeteners.
Sucralose
Sucralose is an artificial sweetener used in Metamucil that can make you constipated. It's best to avoid artificial sweeteners if you have issues with your digestive system.
Aspartame and yellow 6
Aspartame is a fake sugar added to the Metamucil supplement that is believed to have some possible adverse health effects when consumed in the long term, such as weight gain, heart disease, diabetes, and stroke.
Yellow 6 is a synthetic food dye that gives the supplement its signature color, and may increase your risk of cancer.
However, no definitive conclusions have been drawn from research into these additives.
Maltodextrin
Maltodextrin is known for having many adverse effects, such as weight gain, bloating, and various allergic reactions. It's best to always check the product label and watch out for maltodextrin, which is an ingredient found in Metamucil.
Benefits
Although both supplements primarily target the gut, they do offer other benefits for your overall health
Psyllium husk is the primary ingredient of ColonBroom and Metamucil, which cleanses the gut and promotes regular bowel movements by bulking up and softening your stools. This can also help to keep you fuller for longer, reducing your food cravings and helping you to lose weight
What's especially great about ColonBroom is their app, which allows you to monitor your bowel movements to help track improvements to your gut health.
Both supplements also support healthy blood sugar levels due to their high fiber content, which helps to keep your heart healthy and may improve glucose metabolism for those with type 2 diabetes.
Side effects
As we've mentioned, both ColonBroom and Metamucil can cause digestive issues such as bloating, diarrhea, constipation, and stomach pains in the first few days of taking them as your body adapts to the new soluble fiber intake.
This is particularly true if you aren't already getting enough fiber into your diet.
Also, if you are sensitive to any of the ingredients in either supplement, such as psyllium or ingredients derived from strawberries, you are at risk of an allergic reaction. Some signs to look out for include:
Itchy skin
Rash
Irritated eyes or nose
Sneezing
Shortness of breath
If you do begin to experience any of these symptoms, stop taking the supplement immediately and seek medical attention.
Taste
When it comes to taste, ColonBroom has a strawberry flavor, while Metamucil has an more of an orangey taste.
Their sweeteners and ingredients impact the flavor of these supplements. ColonBroom uses natural stevia as a sweetener, while Metamucil uses aspartame, maltodextrin, and sucralose.
ColonBroom customer reviews have outranked Metamucil as the better-tasting supplement.
Pricing
There are several factors to consider when choosing a dietary supplement, and the price sits very high on that list.
A single 60-serving container of ColonBroom powder is available for $79.99. Discounts and offers often slash that price to $59.99 per bottle. You can also save up if you decide to get a few bottles based on the subscription form. You can buy ColonBroom from their official website or on Amazon.
The Metamucil price range is wide. It goes from $13 up to $35 for one bottle. You can choose from various forms, such as powder, gummies, or tablets. You can buy it at Target, Walmart, or Amazon.
Dosage
The manufacturers of Metamucil recommend that you take 1 packet up to 3 times per day, and each serving should be mixed with 8 ounces of liquid.
With ColonBroom, you'll need to combine just one tablespoon of powder with 8 ounces of water twice daily. If you're new to fiber supplements, both manufacturers suggest that you start with 1 serving per day for the first 5 days until your body adjusts.
Best In Gut Health Supplements Category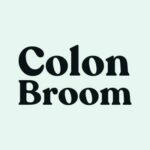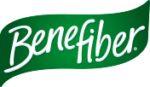 Brand
ColonBroom
Benefiber
Bye Bye Bloat
Umzu zuPoo
Pros
Clinically-proven ingredients
No artificial sweeteners
Comes with a bowel movement- tracking app
Natural strawberry taste
Plant-based
Has no taste, so can easily be added to beverages
No artificial fragrances or flavors
Non-GMO, natural ingredients
Developed with doctors
Dairy-free
All-natural ingredients
60-day money-back guarantee
Cons
Can cause mild stomach upset at first
Can cause constipation and diarrhea
Some consumers have reported developing a dependency on the product
Doesn't list individual dosages of each ingredient, so can't tell if they are safe or effective
No third-party testing
Not suitable for vegans
Frequently low stock
May experience bloating and gas for first 2 days
How We Tested the Products
We are committed to giving an honest review that is guided by facts on each of the supplements. Our process follows the following steps to ensure we provide the best information.
Quality
We extensively look at the quality of each of the products, including the ingredients used, the health benefits, how to use, and possible side effects of the supplements. The best colon cleansing products should contain high-quality, natural ingredients without artificial sweeteners, colors, or flavors.
Effectiveness
Dietary supplements are meant to help improve gut health and help with digestion. We looked at each supplement's benefits and the scientific evidence to support their ingredients, before analyzing how well they deliver them to consumers.
Price
Pricing is a significant concern for most people when choosing products. We check to ensure that the prices of the products we recommend are within reasonable bounds for consumers, and whether there are any ongoing discounts to help them become more affordable.
When it comes to supplements, the health benefits should always outweigh the cost.
Brand reputation
A company's reputation determines the popularity of its products with users. We look at customer reviews and the brand's reputation in the market to determine whether its products are safe and effective.
FAQs
What is psyllium husk?
Psyllium is a soluble fiber made from the Plantago Ovata. Psyllium husk can help lower cholesterol, improve gut health, and treat other intestinal problems like irregular bowel movements and hemorrhoids.
Are gut health supplements worth it?
Essentially yes, but it depends on the supplements you choose. It is essential to do your due diligence before selecting dietary supplements. You can also improve your gut health through diet changes.
Are fiber supplements effective?
Fiber supplements can be effective in allowing you to meet your recommended daily intake of fiber, which helps to promote regular bowel function and prevent constipation.
How long does it take for fiber supplements to work?
Different supplements take different lengths of time to begin normalizing your bowel movements. For the first couple of days, you may experience bloating and gas as your body adjusts, but you should begin to experience regular bowel movements after 12 to 72 hours.
A Word From Our RD
In addition to improved digestive health, body cleansing and detoxifying, and other health benefits, many people use fiber supplements to boost gut health.
Taking new dietary supplements for gut health can cause side effects for new users as your body adjusts to the extra boost of fiber, including increased bloating and changes to your bowel movements.
However, these unpleasant side effects will go away within a few days but the benefits for your digestive system will last way longer.
Conclusion
There are many fiber supplements in the market. Both ColonBroom and Metamucil are great for your health. Both products are effective in helping people maintain a healthy lifestyle as well. In the case of ColonBroom vs. Metamucil, ColonBroom has proved to provide the necessary gut bacteria for improved gut microbiota and increased fiber intake.
While these products are good for your overall health, ColonBroom is better at regulating bowel movements, improving kidney detoxification, and other health benefits.
Overall, they are both great supplements that don't oversell what they offer and can help you achieve a balanced gut diet, but at the end of the day, ColonBroom is the natural and organic supplement that ensures improved gut health.
It is important to consult a registered dietitian or health professional before starting a new dietary supplement or if side effects persist.
Last update:
July 11, 2023
10 min read
1501 Views
3 Reviews
${TOCSections.eq(0).find('a').text()}