Best Fiber Supplement for IBS: 6 Options for Optimal Digestion
Last update: September 6, 2023
6
1002
0
We cover the 6 best fiber supplements to help alleviate your IBS symptoms.
Irritable bowel syndrome (IBS) is a common digestive disorder. It comes with a group of symptoms that may come and go, including bloating, constipation, diarrhea, and stomach cramps. Alongside medicine, self-care is an essential part of treatment, as lifestyle changes can help eliminate things that may trigger IBS symptoms.
Diet is at the top of the list. You can find relief from common ailments by eating a diet with plenty of fresh ingredients and fiber-rich foods. Your doctor might recommend a low FODMAP diet or taking a fiber supplement to boost your daily fiber intake.
Our medical team compiled a list of the best fiber supplements to aid your digestive system if you have irritable bowel syndrome.
Top 3 Supplements for IBS
#1 Best overall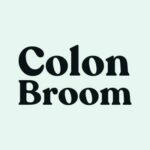 Suitable for those who have IBS-C
Reduce bloating and inflammation
Helps to regulate bowel movements
Boosts immunity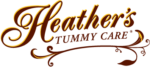 Contains acacia senegal fiber
Might relieve constipation or diarrhea
Not a laxative
Only one ingredients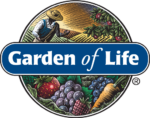 Made with 5 superfoods
Improves gut microbiome
Gluten and dairy free
Doesn't mix well
Best Fiber Supplements for IBS: 6 Options That Might Help Your Gut
The health and wellness market is awash with fiber supplements that make all sorts of claims. It's difficult to make a decision when you're hit with so many options, so we've done some groundwork for you. We've taken into account the principal features, pros, and cons in our review.
Here are 6 supplemental fiber brands to think about trying:
#1 ColonBroom – best for IBS overall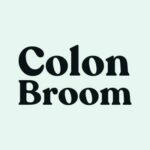 Promotes good gut health and a healthy digestive system
Facilitates bowel movements
May help to feel more satiated
Helps regulate blood sugar levels
Start Free Quiz Now
ColonBroom is a gentle fiber supplement designed for better gut health. It conquers bloating and frequent bouts of constipation, providing a feeling of lightness in the gut. The organic psyllium husk is a natural fiber that acts as a cleanser, removing accumulated toxins from your gut.
It is a mildly-fermenting, soluble fiber that is proven to help in irritable bowel syndrome and ulcerative colitis. It attracts water and forms a gel during digestion, adding bulk to stool.
The ColonBroom is an excellent supplement for IBS-C (irritable bowel syndrome with constipation) because it helps you get back on track with your bowel movements, whether you have diarrhea, constipation, or both.
You can use this strawberry or tropical fruit flavored powder supplement twice daily for the best results. Just mix it with water and drink immediately.
Psyllium husk has other benefits as well. It is proven to lower LDL cholesterol and reduce heart disease risk. This fiber supplement might also enhance satiety, resulting in weight loss.
Pros
Fights constipation, bloating, and diarrhea

Gut-cleansing formula

Improves body detoxification

Increases energy and promotes sleep quality

Boosts metabolism

Results occur in the first 24–72 hours

Great strawberry or tropical fruits flavors
Cons
Comes in two flavors

Might cause minor side effects at first
#2 Heather's Tummy Fiber – best gluten-free option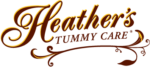 Contains acacia fiber which has a high soluble fiber content
Might help to relieve constipation and diarrhea
Prebiotic fibers feed the beneficial gut bacteria
Learn More
Heather's Tummy Fiber is a soluble fiber supplement. It's actually designed for IBS constipation and diarrhea, which means the formula is specially tailored to your needs. The star ingredient in Heather's Tummy Fiber is organic acacia senegal powder – a soluble fiber.
Called one of the best fiber supplements for IBS, Tummy Fiber has no FODMAPS and is 100% organic.
Acacia fiber in this supplement has prebiotic effects. It increases the good gut bacteria to promote healthy digestion and regulates bowel motility. This supplement also slows colonic fermentation, decreasing excess gas and bloating.
As Heather's Tummy Fiber claims to be the only soluble fiber supplement for people with IBS, it could be worth a try.
Pros
Helps reduce gas and bloating

Healthy for long-term use

Tasteless

No gluten, FODMAPS, additives, or artificial sweeteners
Cons
Expensive if used regularly

Takes time to start working

Doesn't dissolve well in cold or boiling hot water
#3 Dr. Formulated Organic Fiber – best for promoting a healthy microbiome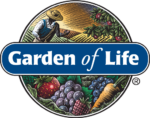 Contains 5 organic superfoods and non-GMO whole foods
Promotes gut health
Learn More
Dr. Formulated Organic Fiber is an organic source of prebiotic fiber. Prebiotic fiber travels to your lower digestive tract, feeding the friendly bacteria in your gut and helping it grow. This supplement is designed to promote a healthy microbiome.
Prebiotics are beneficial for improving overall digestive health, promoting a happier gut, and improving IBS symptoms. The creators of this supplement made sure it was made for ease of use. It's a great way of getting more fiber into your diet with just a single spoonful.
Pros
Available in citrus flavor and unflavored

Gluten- and dairy-free

Vegan
Cons
Made in a facility that processes eggs, milk, and soy

Expensive for a small bag
#4 Metabolic BioMaintenance – nourishes the gut
Promotes beneficial gut bacteria
Nourishes the cells in the gut
Promotes regularity
Learn More
Metabolic BioMaintenance is a prebiotic fiber supplement. The 5 grams of dietary fiber in this formula helps you keep a healthy microbiome by increasing the good bacteria in the gut, which plays an important role in IBS and other gastrointestinal disorders.
The Metabolic BioMaintenace supplement doesn't necessarily treat IBS symptoms, but it can promote regular and healthy bowel movements by keeping your digestive health in good shape. You can also benefit from better immune function, as a healthful microbiome can encourage balance in the immune system.
Pros
Boosts immune function

May aid weight management by boosting satiety

Gluten- and dairy-free
Cons
Expensive

It doesn't directly target common IBS symptoms
#5 FiberCon – best for easing constipation
Promotes bowel regularity
Reduces bloating and gas
Learn More
FiberCon is a bulk-forming laxative for occasional constipation relief. As constipation is a top IBS symptom, this 100% insoluble fiber supplement is a good choice for making bowel movements easier. Insoluble fibers create a bulking action that helps stool move through your system.
FiberCon creators describe this product as bulk-forming fiber therapy. Unlike most supplemental fiber that comes in powder form, FiberCon is a convenient oral caplet. The insoluble fiber in FiberCon is non-fermentable, which means it won't cause gas production or abdominal bloating.
Pros
Non-fermentable fiber that won't cause excess gas

Oral caplet for convenience

Usually triggers a bowel movement within 12–72 hours
Cons
Not suitable for long-term use

Designed solely for occasional bouts of constipation
#6 Citrucel – best for managing occasional constipation

Provides constipation relief
Won't cause gas production in the large intestine
Learn More
Citrucel with methylcellulose fiber is a supplement made for irregularity in the bathroom. This product contains 100% non-fermentable, soluble fiber. The gentle formula works to provide relief for occasional constipation by increasing your soluble fiber intake to promote a bowel movement.
Methylcellulose is a non-allergenic fiber and is the primary ingredient in this supplement. It acts as a bulk-forming laxative that triggers movement of the intestines. It also increases the water content of the stool, which softens it and makes it easier to evacuate the bowels.
Pros
Available in powder and caplet form

Takes 12–72 hours to feel relief

Great flavor
Cons
Gas and stomach cramps may occur in some people

Can cause choking without adequate water intake
How We Tested
Testing supplements is important for determining their quality and overall effectiveness. Nobody wants to invest in something that doesn't work. So, we examine each product's essential features, strengths, and weaknesses before reaching a conclusion in our review.
Below, you can see the criteria we followed to reach a verdict.
Quality
We should never sacrifice quality when caring for our health. This is especially true when putting something into our bodies, like supplements. The best supplements are high-quality and contain natural ingredients in their formulas. It shows that the greatest care has been taken when perfecting the recipe.
Effectiveness
If it doesn't work, why bother?
Supplements should do what they say on the packaging. We studied the ingredient lists to assess how well our chosen products work. Supplemental fiber should contain active ingredients that benefit the digestive system, like natural fibers and other nutrients for a happy gut.
For instance, ColonBroom is a popular fiber supplement because it contains psyllium husk, which is considered a superstar ingredient. This natural dietary fiber can provide relief for constipation, diarrhea, and other intestinal problems. It can also regulate blood glucose levels.
Price
Price is important because when you find the right fiber supplement, you will want to buy it regularly. Supplementing fiber in your diet shouldn't cost the earth. While one might assume the most expensive product is the best, finding one that ticks the boxes for a reasonable price is better.
Brand reputation
A brand should genuinely care about the products they produce. Their ethos should clearly promote long-term health for customers with realistic results. Our selection of supplements comes from legitimate health companies that seem sincere in their mission to better health and treat digestive disorders.
Comparing the Best Fiber Supplements for IBS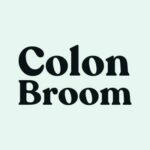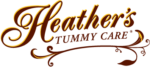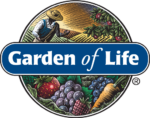 Pros
Fights bloating, constipation, and diarrhea
Cleanses the gut and detoxes the body
Increases energy and metabolism
Zero sugar
Fast-friendly
Created especially for people with IBS
Fights constipation and diarrhea
Reduces gas and bloating
Contains prebiotics for healthy gut bacteria
Targets the digestive tract to promote a healthy gut
Contains organic superfoods
Available to purchase in flavored and unflavored varieties
Promotes healthy gut microbiome
Nourishes gut cellular health
Boosts the immune system
Promotes regularity
Provides bloating and gas relief
Caplet form for convenience and easy use
Provides constipation relief
Gently bulks the stool to encourage bowel movements
Available to purchase in powder and caplet form to suit your preference
Cons
Only one flavor
Might cause bloating in the first few days of use as the body adapts to fiber intake
It is expensive if you plan to use this supplement regularly
Promotes gut health but doesn't target common symptoms of IBS
Expensive for what you get May contain traces of soy
Expensive
It doesn't target common symptoms like constipation and diarrhea
Not for long-term use
Targets occasional constipation rather than regular bouts
May cause gas and stomach cramping
Risk of choking with lack of fluid intake
A Word From a Nutritionist
Irritable bowel syndrome affects about 5% of the US population.
It is one of the most commonly diagnosed functional gastrointestinal disorders. It is a symptom-based disorder that primarily causes abdominal pain and irregular bowel habits. IBS patients may experience constipation, diarrhea, excessive gas, stomach bloating, and cramping.
Treatment includes stress management and a healthy diet that eliminates foods that trigger symptoms. A low FODMAP diet removes fermentable carbohydrates that the gut struggles to break down. Low FODMAP foods include proteins, wheat grains, fruits, vegetables, nuts, and seeds.
Physicians often recommend increasing fiber intake to keep your gut strong. Fiber is an indigestible carbohydrate that's necessary for digestive function. You should eat a range of soluble and insoluble fiber sources.
Fiber-rich foods include oatmeal, wheat bran, wholemeal bread, bulgur wheat, brown rice, broccoli, and berries. Wheat bran supplementation is advocated as a primary treatment for people with IBS.
Those without enough soluble and insoluble fiber in their diets can benefit from fiber supplementation. Dietary fiber feeds the friendly bacteria in your gut, helping it flourish to keep your gastrointestinal system happy. A lack of fiber can irritate or worsen IBS symptoms.
You can benefit from taking a fiber supplement. Fiber supplementation is considered a safe and effective strategy to reduce IBS symptoms. In addition, dietary fiber has further health benefits. It can improve glycemic control, lower cholesterol levels.
A supplement is not a substitute for fiber sources in the diet. You should continue to eat a variety of fiber types and nutrients from whole foods. The supplement is simply there to boost your daily intake and ensure you get an adequate amount for proper digestive function.
Remember, fiber tolerance differs from person to person and too much fiber can have adverse effects on IBS.
Conclusion
Everyone is different and may have different needs for a fiber supplement. To help combat IBS symptoms like constipation and bloating, we think ColonBroom is the top choice. It contains essential psyllium fiber that improves the gut microbiota and cleanses your digestive system.
Other great options for those with IBS are Heather's Tummy Fiber and Garden of Life Dr. Formulated Fiber.
Make sure you get medical advice from your doctor before supplementing fiber. They can guide you toward the right product for you based on your current health and ensure that the ingredients of your preferred product will not adversely affect your IBS condition.
Last update:
September 6, 2023
6 min read
1002 Views
0 Reviews