Sensa Review: My 30-Day Experience With This Mental Health App
Last update: September 21, 2023
10
3093
3
Sensa is a mental health app that supports users in building healthier habits to improve overall well-being, but is it worth it?
Life can be hectic and overwhelming at times, and managing our mental health can easily get neglected amidst the chaos. As someone who often struggles with stress and anxiety, I was looking for an effective tool to help me stay on top of my mental health.
That's when I came across the Sensa Health App. After reading through the app's features, I decided to give it a try for 30 days to see if it could help me manage my mental health more effectively.
In this article, I will share my experience with the Sensa Health App. I will talk about the benefits I noticed, what I didn't like, how I tested the app, and my final verdict.
What is the Sensa Health App?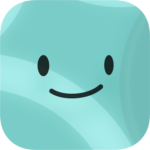 Lessons based on the CBT method
Mood journal
Challenges & self-improvement activities
Quick relief function
Assessments to help you grow
Start Sensa Quiz Now
Pros
Customized content and education for better mental and physical health

Allows users to work at their own pace

Offers lots of different activities

Caters to a range of mental health issues

Mood journal to help track daily moods over a long period
Cons
No video or audio lessons making it less accessible than it could be

It is a paid app
The Sensa app is a mental health app that uses cognitive behavioral therapy (CBT) to build an individualized 84-day plan for each user.
It includes educational content to help users understand their mental health better and provides a space for users to track their daily moods through the mood journal features.
Currently, the Sensa app offers personalized content and activities for users struggling with these mental health issues:
Stress & Anxiety
Procrastination
Burnout
Self-Esteem
Fatigue/exhaustion
Social Anxiety
PTSD
The app was created by behavioral psychologists who designed it to help users have a calmer mind. It combines all aspects of physical and mental health to improve overall well-being.
How I started out with the Sensa Health app
When I first visited the Sensa website, I began a short depression, anxiety, and stress quiz that would determine my goals for the program. After completing the quiz, I received my personal symptom summary and read about how Sensa could help me.
I then had to select which of the three subscription options I wanted to purchase. I chose the 6-month subscription option, as it seemed like the best value for money. Once I had paid for the subscription, I created my account by entering my email address and choosing a password.
Next, I had to download the app from the Google Play Store or Apple App Store. I opened up the Apple App Store on my iPhone and downloaded the app in a few seconds.
Once I had opened the app, I began my first mood check-in and viewed what activities the app had selected for me to do. These activities were designed to help me relax and manage my mental health.
Overall, setting up the Sensa Health App was easy and straightforward and I began my 30-day journey with Sensa feeling excited and hopeful.
Features of the Sensa Health App
As soon as I downloaded the app, I started exploring all of the features it has to offer.
From self-paced lessons to daily tasks, Sensa has a range of features that help users build healthy habits easily and effectively. The app approaches online therapy from all angles, including physical activities and proper nutrition.
#1 Self-paced lessons
Sensa focuses on education with daily lessons on mental health. The personalized course that the app creates for you is designed to improve your understanding of yourself and promote overall wellness.
It uses proven cognitive behavioral therapy (CBT) techniques to help you understand how your thoughts, emotions, and behavior are tightly interconnected, helping to untangle negative patterns.
#2 Mood journal
Track your mood in your own personal journal, which allows you to spot patterns and triggers and help you modify your behavior.
As a part of CBT, journaling and mood tracking can be incredibly effective methods of changing how you feel on a day-to-day basis and improving your overall mental health.
#3 Daily tasks
Even if you have a busy schedule, you'll have time to fit in Sensa's daily tasks. Each activity takes just 10–30 minutes and uses habit-forming techniques to help users develop healthy habits that promote good mental health.
These tasks can help you create a new daily routine that puts you at ease, whether you choose a morning, evening, or wind-down routine to bring peace to your day.
#4 Weekly assessments
Sensa offers weekly DASS-21 depression, anxiety, and stress self-evaluation surveys to help users track how their outlook changes over time. This helps provide you with a deeper understanding of your feelings and what you can do to keep improving your mental health.
A Word From Our MD
Rosmy Barrios, MD
Medical advisor for Health Reporter
CBT is a popular and well-known form of therapy and is known to be an effective method of reducing anxiety, stress, and depression. Indeed, there is extensive research to support its efficacy.
The Sensa app helps users with mood tracking, which has been shown to help people understand their moods, improve their mental wellness, and communicate this data with healthcare professionals. This suggests that tracking your mood could help improve overall mental health.
The activities used on the Sensa app, including meditation and mindfulness activities, have been proven to help those with anxiety and increased stress. Additionally, the Quick-Relief sessions offered by the app, which utilize methods like deep breathing to calm panic attacks, have been researched and shown efficacy in reducing in-the-moment panic and increased anxiety.
What I liked
After using Sensa Health for a few weeks, I noticed some notable improvements in my mood, energy levels, and overall well-being. Here are the things I especially enjoyed about this app.
#1 Regular assessments
What I liked the most about the Sensa Health App is the regular assessments it provides. Every morning, I was asked to fill out a brief questionnaire about my mental health, and every night, I was asked to answer similarly themed questions about my day. It helped me keep track of my progress over time and spot any potential issues that I might otherwise miss.
#2 Quick relief feature
During times when I wasn't feeling too well, I liked using the app's quick relief feature. The exercises in this segment are designed to stimulate key processes for relaxation and soothe an anxious and stressed mind in the moment.
Having quick access to activities like breathing and grounding exercises has definitely helped me get through some tough days.
#3 Plenty of activities
The Sensa Health App offers 32 different activities categorized into 4 groups: Healthy, Mindfulness, Relaxation, and Physical. My favorite part of the app was that I could add my own custom activities and there are no limits to the number of activities users can add. I was also able to schedule activities daily, or on a recurring basis on weekdays.
This feature has been great for my mental health routine. It helped me stay on track when it came to my goals, and it also gave me a sense of accomplishment when I finished an activity. I found that it's a great way to boost my motivation and keep me on the right track.
#4 Lessons based on the CBT method
As I've mentioned before, Sensa Health App offers lessons based on the Cognitive Behavioral Therapy (CBT) method to help users become more aware of their thoughts and the effects they have on their emotions and behavior.
For me, these lessons have been incredibly useful, as they have allowed me to identify and challenge unhealthy thought patterns that often lead to negative emotions. As a result, I have become more aware of physical sensations associated with stress and anxiety, which has helped me manage them better.
What I didn't like
While this app offers some great features, there were a few drawbacks. Here are the three things I didn't like about the app:
#1 You have to pay for the app
The first thing I didn't like about the Sensa Health App is that you have to pay for it. I understand why they have to charge for the app, but it would have been nice if they offered a more basic, but free version as well.
#2 Reading took a while
One of the things I didn't like about Sensa was that I had to read a lot. The educational base of the app comes with many articles and lists as part of my daily schedule, which I found to be a bit annoying.
In addition, the app is mostly in written format, which makes it a less than accessible service for users who cannot use this form of communication.
#3 No video or audio lessons
While the Sensa Health App provides plenty of activities, I was disappointed that there were no video or audio lessons.
It would have been nice to listen to lectures or watch video tutorials on how to manage stress and anxiety, not to mention that video and audio lessons would make the app more accessible.
What do online reviews say about the Sensa Health App?
I was curious to know what other users thought of the Sensa Health App, so I did some research and read through the reviews. Here's what I found:
One user said that it's like having a therapist in their pocket, as it provides helpful tips and activities to help manage stress and anxiety.
Another user said that the information on the app is quite basic, but it's a good starting point for anyone looking to learn more about mental health.
Some users noted how much they liked the UX and design of the app. Many mentioned it was easy to navigate and the activities were well-designed.
How much does Sensa cost?
The Sensa app requires a monthly plan. At the time of writing, the cost of Sensa is as follows:
1-month plan: $29.99, billed monthly
3-month plan: $59.97, billed every 3 months ($19.99 per month)
6-month plan: $89.94, billed every 6 months ($14.99 per month)
For an additional cost, the app also offers additional features, which include a book of mindful recipes and guided meditations.
Sensa can be downloaded from Google Play and the App Store.
Sensa App vs alternatives
Comparison Winner: Sensa Health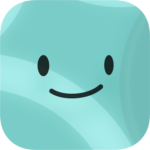 Pros
Customized content and education for better mental and physical health
Allows users to work at their own pace
Offers lots of different activities
Caters to a range of mental health issues
Mood journal to help track daily moods over a long period
24/7 care
Can use live chat as well as texts and phone calls
Range of payment plans
24/7 access to a therapist
Cons
No video or audio lessons
It is a paid app
No activities, like mindfulness or meditation
Only designed for use by adults
Only 30-minute sessions
May not be as beneficial as in-person therapy
Expensive option
FAQs
Does Sensa help with ADHD?
Yes, Sensa can be used to help with procrastination and burnout and may be useful for those with ADHD.
Can the Sensa Health app help if I have a panic attack?
Yes, Sensa helps users who are having a panic attack using the quick-relief segment. There are exercises in the app that help users calm their minds and reduce stress in the moment.
Is Sensa legit?
Sensa is a legit app. It can be used to build a healthy daily routine and increase self-awareness to improve your mental well-being.
Can Sensa help with procrastination?
Yes! Sensa can help with a ton of different mental health issues, including procrastination. It can also support users who are burned out, overworked and stressed.
Where can I get the Sensa Health App?
You can get the Sensa Health app on Google Play Store or Apple App Store or download it directly from the Sensa Health website: https://sensa.health/
How I tested
When evaluating the Sensa Health App, I took four key factors into consideration: quality, effectiveness, price, and brand reputation.
Quality 9/10
The layout of the app was easy to navigate, and the activities were well-designed with clear instructions. I also liked the quick-relief feature, which provided me with a variety of calming activities.
Effectiveness 9/10
I've rated Sensa highly in the effectiveness category. As an app, Sensa uses CBT to help users get better at healthy habit-building. It focuses on daily lessons and self-education and has been developed by licensed therapists.
Cognitive behavioral therapy is a well-researched and effective method of supporting mood changes, and for this reason, I think Sensa is a great app for mental health.
Price 7/10
Sensa falls slightly behind in the price category, though it still ranks fairly high. Many apps for mental well-being offer a free version to help users determine if it is the right app for them. As Sensa doesn't offer this and costs quite a lot per month, I have only rated it 7/10.
Price is incredibly important for me when it comes to health apps. I think good health should be accessible to everyone, and if a product costs a lot, it needs to be worth it. Sensa is expensive, but I believe it is worth it for users who want to reduce overthinking, negative thoughts, and anxiety.
Brand reputation 9/10
When it comes to your health, it's important to go with brands that are reliable and reputable. After reading many customer reviews, I got a sense that Sensa is considered a trustworthy, respected brand with products and services that do what they say they will.
Sensa App: The final verdict
After testing the Sensa Health App, I can confidently say that it is worth the price. It is a high-quality and effective mental health app that provides regular assessments, quick-relief features, plenty of activities, and a mood journal.
Overall, I highly recommend the Sensa Health App for anyone looking for an effective tool to manage their mental health.
Last update:
September 21, 2023
10 min read
3093 Views
3 Reviews