The 10 Best Journaling Apps for Mindful Self-Discovery
Last update: August 1, 2023
9
668
0
Discover the perfect companions for your journey of self-discovery and personal growth with these top-rated journaling apps.
In recent years, we've experienced a profound shift in the realm of mental health.
Increased awareness surrounding the importance of mental well-being has led to a rise in products and services created to support it.
Journaling apps, in particular, have shown promise in helping people express their innermost thoughts and track their feelings over extended periods.
If you're looking for the best app to help you make journaling a regular habit, we've got you covered. Here's everything you need to know about the 10 best journal apps.
#1 Best Overall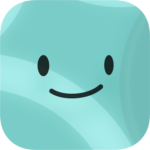 Includes guided meditations
Constantly evolving content based on CBT techniques
Helps to deal with stress and anxiety
Digital journal only available on the paid version
Doesn't offer therapy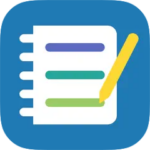 Provides educational resources about CBT
Offers mood tracking features
Free version has limited features
Meditations only available for iOS users

Budget-friendly
Entries can be shared with friends
Only paid version is available
No option for a long-term journaling
The 10 Best Journaling Apps
With so many online digital journal apps, it can be hard to decide which is the best fit for you! In this next section, we will give readers a detailed overview of each of the best journal apps – including their unique features – to make your decision easier.
#1 Sensa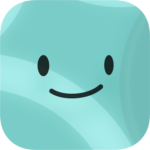 Lessons based on the CBT method
Mood journal
Challenges & self-improvement activities
Quick relief function
Assessments to help you grow
Start Sensa Quiz Now
Sensa isn't a typical journaling app. After learning about the powerful effects of journaling on reducing anxiety and depression, the Sensa team decided to make a one-stop shop for all the resources their users might need to improve their mental well-being.
Along with all the features you would expect to find in one of the best journaling and mental health apps, like a mood tracker and diary, Sensa also includes multiple features used in cognitive behavioral therapy.
Things like CBT lessons, activities designed to make building habits easier, and Quick-Relief exercises that you can use when feeling stressed really set Sensa apart from the competition.
Weekly assessments help users watch their progress over time and make it easier to commit to using a digital journey daily and enjoy all the benefits of a daily journaling practice.
Pros
Discounts available for longer subscriptions

Includes meditations

Weekly wellness assessments for all users

Uses CBT techniques

Focuses on mental well-being
Cons
Journaling feature is only available in the premium version

A 1-month subscription can be pricey
#2 Happyfeed

Available on iOS, Android, and web
Option to include photos in the daily tracker
Focuses on gratitude
Learn More
Journaling is a staple in positive psychology and, when turned into a daily routine, has the power to make real change.
That's why the creators of Happyfeed decided to create a diary app designed to help users easily record and reflect upon their day every day.
It offers features that allow you to store your photos and short descriptions in the form of a gratitude journal. The latter feature is scientifically proven to contribute to greater feelings of happiness.
After storing your photos and text for each day, you can send your entry to friends that are a part of your Happyfeed "pod." You can also shake your phone to have a random memory pop up when you need a boost.
Pros
Web version available

Option to share your entries with friends

Includes photo journal feature

Gratitude journal prompts

Budget friendly ($3.99/month)
Cons
No resources for improving mental conditions

No weekly assessments
#3 Reflectly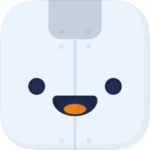 Designed to help users create a daily journaling habit
Provides daily journal prompts
Learn More
Reflectly is one of the best journaling apps available for people craving additional support in making journaling a daily routine. It's also ideal for anyone who isn't ready to commit to paid journaling or diary apps since most of its features are free.
The sign-up process is super simple, and after installing the app, the easy-to-use interface allows you to dive right in. Take advantage of the daily journal prompts designed to help provoke deeper thinking than staring at a blank page.
Mood tracking features help you log your feelings over time so that you can easily track how you're feeling, and the graphs used for the mood tracking feature are also easier to read than many journal apps, making it very user-friendly.
Reflectly uses multiple reminders and personalized daily challenges to help users stay consistent with their new journaling habits.
Pros
Fun and easy to use

Most features available in the free version

Includes talk-to-text feature for journaling

Provides daily journal prompts
Cons
Talk-to-text feature can be glitchy

No resources for improving mental health

No web version
#4 Daylio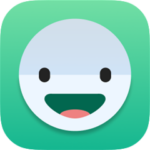 Offers a comprehensive mood and activity tracker
Easy-to-use journaling feature
Learn More
Looking for a journaling app that offers a variety of features? Then Daylio is just for you!
From tracking your mood and daily activities with just a click of a button to creating detailed journal entries about your day, Daylio includes all the features you could want from a journal app and more!
The app is completely customizable and offers one of the widest varieties of settings that we have seen in a diary app. It also allows users to review their previous day, month, or year in simplified charts and graphs.
Users also have the option to set daily goals for themselves, which can then be tracked using the app to measure success and enhance motivation. We also love that journal entries can be password protected to shelter them from prying eyes.
Pros
Completely customizable

Ability to secure personal information

Super budget-friendly ($3.99/month)

Versatile tracking options

Interactive and fun to use
Cons
Doesn't offer journaling prompts

Can be difficult to manage so many features

Free version offers limited features
#5 Momento

Integrate activity from social media feeds
Stores a variety of information, photos, videos, notes, and locations
Learn More
Momento is a journal that you can use to record notes, photos, videos, locations, and the people you visited with, all in one place. It also syncs with your social networks and apps, with the option to import activity from Facebook, Twitter, and even saved songs from Spotify.
This diary app is ideal for anyone going to work, traveling, or with a generally busy life. It allows users to quickly view daily, monthly, and yearly summaries, with the option to share their memories with their loved ones at the touch of a button.
Pros
Password protected for secure storage

Stores a variety of information, including notes, photos, and videos

Connects with popular social platforms

Option to store entries locally and on iCloud

Very budget-friendly ($2.99/month)
Cons
Backup features can be temperamental

No mental health resources
#6 Penzu

Most like a normal journal
Variety of journaling formats for users
Learn More
Penzu is an all-in-one journal app that allows users to combine multiple journals into one easy location. Enjoy digital journaling in designs created specifically for over 30 functions, including logging your food, tracking your pregnancy, and recording your dreams.
With Penzu, you have a digital journaling tool that you can take anywhere. Use it to record your innermost thoughts and feelings worry-free, thanks to military-grade encryption software.
Although extremely easy, Penzu does not offer interactive features or multiple reminders to help keep users on track with their journaling habits.
Pros
Extremely simple to use

Free version available

Yearly subscription is extremely discounted ($19.99)

Unique journal designs like a pregnancy or dream journal
Cons
No option to back up stored information

Customer support is limited

No features to help users journal regularly
#7 5 Minute Journal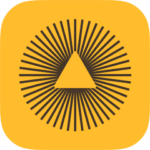 Utilizes principles from positive psychology
Uses gratitude practices to enhance user happiness
Learn More
5 Minute Journal is a digital journaling app that uses the principles of positive psychology to enhance the happiness of its users. It provides users with writing prompts that can be completed in under 5 minutes, centered around gratitude and self-reflection.
Along with a strong focus on journaling as a form of self-reflection, 5 Minute Journal also provides users with a mood tracker and guides for mindful living. You also have a notes section which can be used for more long-form digital journaling.
Turn on your app alerts for regular reminders to complete your daily journal entry, and experience all the benefits of a regular journaling practice in under 5 minutes a day.
Pros
Features allow users to create regular journaling habits

Users are given journal prompts for self-reflection

Based on principles of positive psychology

Includes mood tracker and guides for mindfulness
Cons
Free version offers limited features

Sometimes glitchy after software updates

Limited resources for improving mental wellness
#8 CBT Thought Diary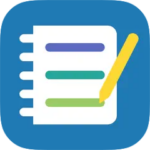 Uses CBT techniques
Offers a variety of guided journal entries
Learn More
CBT Thought Diary is a great journal app that focuses on improving the mental well-being of its users through education and improved mindfulness.
It uses a variety of CBT techniques to help users become aware of negative thinking patterns and provides them with the resources they need to overcome them.
Though CBT Thought Diary is technically a free journal app, many of its best features are only available through purchasing the premium membership.
For between $4.99–9.99 per month, users can access a library full of educational courses, have daily mood check-ins, or choose from a wide variety of guided journal prompts.
With the premium membership, users can also export journal entries and mood statistics, which can be shared more easily with a healthcare professional.
Pros
Free version available

Uses proven CBT techniques

Meditations available for iOS users

Premium version is still inexpensive

Educational resources about CBT available to users
Cons
Premium version is required to access the best features

Limited features for Android users
#9 Dabble Me

Incredibly beginner-friendly
Simply send an email to create journal entries
Learn More
Looking for a journal app that will fit seamlessly into your busy schedule? Dabble Me is super simple to use and doesn't require learning how to manage a new app.
It allows users to submit their daily journal entries by simply responding to a daily email sent out by the Dabble Me team. Every day, you will receive an email straight to your inbox asking how your day went.
Attached to this email is an entry from the previous day. It could be from last week, last month, or last year, and it serves as a simple reminder and an opportunity to take time away from your busy schedule to check in with yourself.
In new entries, users can add photos, videos, or even their favorite Spotify song from that day. From Dabble Me's web version, users can also access their old posts to edit or delete them.
Pros
Super easy to use

Premium version only costs $3/month

Can be accessed via your email inbox

Daily emails help keep users motivated to journal
Cons
Not interactive

Most features can only be accessed through paid version

Limited features
#10 Symple app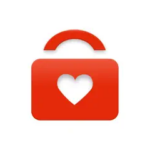 Allows users to thoroughly track their physical health
Imports information from Apple Health
Learn More
If you need a journal app that will allow you to record much more than just your thoughts and feelings, Symple can help.
It is an app designed to help you take back control of your health and wellness and gives you all the tools you need to track and study the factors influencing how you feel.
Symple allows you to log everything from the moment you wake up until you're ready to go to bed. Users can keep track of physical symptoms they might be experiencing that day, the food they've eaten, and even import things like steps and sleep data from Apple Health.
Users also have the option to include relevant photos from their day and use the notes feature to record any important information they might want to remember. Everything is stored within the app until you or your healthcare provider use the calendar feature to pull up details about specific days.
Pros
Can be used to manage mental and physical health issues

Connects with Apple Health

Beginner-friendly and easy to use

Allows users to record detailed information about their health
Cons
Doesn't include journal prompts

A subscription is required to access all the features

More focused on physical health than mental well-being
Best Journaling Apps Comparison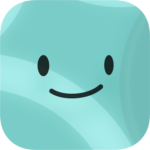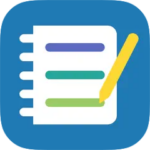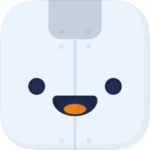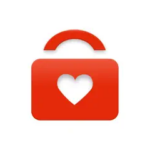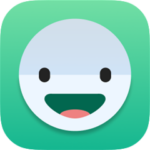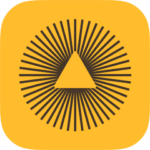 Pros
Longer subscriptions are heavily discounted
Includes guided meditations
Provides educational resources about CBT
Offers mood-tracking features
Budget-friendly price
Entries can be shared with friends
Very user-friendly
Free 1-week trial
Many features are available for free
Very beginner-friendly and easy to use
Yearly subscriptions are heavily discounted
Military-grade data encryptions for secure storage
Option to use password protection
Very budget-friendly
Fully customizable
Paid version is only $4.99
Variety of daily journal prompts provided for users
Budget-friendly pricing options
Password protected for privacy
Web version can be used to manage posts
Premium version is only $3/month
Grid diary feature
Cons
Digital journal only available on the paid version
Free version offers limited features
Meditations only available for iOS users
No options for long-form journaling
No free version
Certain features are glitchy
No web version
Not designed for improving mental wellness
Doesn't provide journaling prompts
More focused on physical health than mental well-being
No journaling prompts
No backup tools
Paid version is required to unlock useful features
Doesn't offer journaling prompts
Limited resources for improving mental well-being
Sometimes glitchy after software update
Backup features can be glitchy
No journal prompts
Not journal-focused
Limited features
Most features only available through the paid version
How We Tested the Best Journaling App
With so many stellar journal apps to choose from, deciding on our top 10 wasn't easy!
Luckily, when it comes to high-quality apps, there are certain criteria that our team of reviewers uses to qualify apps that we're considering recommending to our readers.
Here is more information about the criteria we use for our selection process to ensure that only the most fitting apps make it through our screening process.
Quality
When it comes to apps, quality refers to the condition of the software. High-quality software is that which is free of bugs and unexpected crashes and is user-encrypted to ensure that your personal information isn't shared with third-party platforms.
Price
During our selection process, we prioritized finding many journaling apps that were particularly budget-friendly. That being said, at times, it's worth purchasing a more expensive app as long as it delivers value.
Brand reputation
Apps created by reputable brands are always our first choice. Purchasing products from a reputable brand is the best way to ensure the quality of your product and that your customer service experience will be positive.
Effectiveness
Journaling apps are created to help users organize their thoughts, feelings, and life experiences with simple coordination. We gave bonus points to apps that were particularly easy to use and prompted deeper reflections from users.
FAQs
Is digital journaling safe?
When you take appropriate precautions to protect your data, digital journaling is totally safe. Secure your personal thoughts and information with reliable journaling apps that offer encryption and password protection.
Is it okay to journal on your phone?
Many people find journaling on their phones to be convenient and helpful. Journaling apps enable you to keep a consistent journaling habit on the go by documenting your thoughts, emotions, and experiences wherever you are.
Is journaling just a diary?
Though journaling and diary keeping share similarities, they are not the same.
Writing a journal involves writing about one's feelings, experiences, and reflections, whereas writing a diary involves capturing daily events and personal happenings chronologically.
A Word From a MD
Many people start using digital journaling apps in order to improve their mental well-being and start creating better habits. If that's the reason why you're in search of the best journal app, then a great next step for you to take on your health and wellness journey is to start penciling in regular exercise.
Studies have shown that even working out twice a week can have a positive impact on both mental and physical health. Endorphins are useful for improving your mood, and getting out of the house can even reduce feelings of loneliness.
If you're working on creating better routines, then journaling is a great place to start. And whenever you're ready, getting into the habit of exercising regularly should be next on your list!
Conclusion
There is no best journal app. Instead, there are a lot of amazing apps, with each one being better suited to help you meet your unique needs.
That being said, our team really loved Sensa, CBT Thought Diary, and HappyFeed. All these apps help to get in the habit of daily journaling and improve mental well-being in the long-term.
Last update:
August 1, 2023
9 min read
668 Views
0 Reviews