Plexus ProBio 5 Review: Is It Worth the Money?
Last update: September 26, 2023
9
75
0
Plexus ProBio 5 is a popular probiotic supplement containing unique ingredients that garnered my attention. Here's what I found out about their effectiveness.
In a world of countless supplements all promising transformative results, it is important to do your due diligence before making a new purchase.
To make your job easier, I combine my professional knowledge with in-depth research on the ingredients contained in Plexus ProBio 5 to evaluate their effectiveness in delivering the promised results.
What Is Plexus ProBio 5?
Improves gut microbiome
Relieves digestive discomfort caused by bloating and gas
Reduces overgrowth of yeast such as candida
Can be used to reduce negative IBS symptoms
Learn More
Pros
Contains enzymes to aid digestion

Packed with 5 essential probiotic strains

Can be purchased through Amazon or the official Plexus website

A healthy gut microbiome can improve immune function

Provides benefits relating to mood and mental health

Natural ingredient list

Gluten-free

No artificial colors
Cons
Not everyone sees the results

Pricey

Can take time for the body to adjust

Not vegan-friendly
Among the best probiotics on the market today is Plexus ProBio 5, a popular supplement that has helped thousands worldwide improve their digestive health and reduce the negative symptoms associated with common GI issues like irritable bowel syndrome (IBS).
It works by delivering a healthy dose of what many consider to be essential species of bacteria to your gut to balance the gut microbiome.
A simple shift in the microbiome can exhibit changes related to improved digestion, such as reduced bloating and cramping, and even affect the gut-brain axis to alleviate anxiety and depression.
What I find unique about the Plexus ProBio 5 formula is the addition of an enzyme blend that supports healthy digestion by aiding in the breakdown of food to reduce bloating and cramping after eating.
How Long Does It Take for Plexus ProBio 5 to Work?
As with any probiotic supplement, the amount of time it takes to see results will vary depending on your desired benefits and how the blend reacts with your body. It's important to give yourself at least two weeks of continuous daily use before deciding on the efficacy of Plexus ProBio 5.
That being said, most people can expect to experience noticeable results after two weeks of continuous use, though some minor effects may take place sooner.
Keep in mind that supplements work differently for everyone and that you may not experience any benefits.
Because of the impact that ProBio 5 has on candida overgrowth, there is also a chance that you may experience headaches or digestive upset while going through a die-off period. But these side effects should disappear within a week or two.
Plexus Product Range
If you're serious about improving your digestive health, Plexus offers a full range of products to help you do so.
Powders
Slim Microbiome Activating
Capsules
Plexus VitalBiome
Plexus Bio Cleanse
Packages
Slim Microbiome Activating + Slim Hunger Control
Slim Microbiome Activating + XFactor Plus +VitalBiome
Slim (Microbiome Activating or Hunger Control) + ProBio 5 + Bio Cleanse + XFactor Plus + VitalBiome + Greens
Slim (Microbiome Activating or Hunger Control) + ProBio 5 + Bio Cleanse + XFactor Plus + VitalBiome
The package deals have the added benefit of including products that are not only designed to give you a healthy gut but also enhance your overall wellness. They are also sold at a rate that is more discounted than if you bought the supplements separately.
Key Ingredients of Plexus ProBio 5
The most important thing to consider about any probiotic supplement is the ingredient list. Supplements should be formulated to provide your desired health benefits while free of unnatural fillers and allergens.
#1 5 probiotic strains
Lactobacillus acidophilus
Bifidobacterium longum
Lactobacillus plantarum
Bacillus coagulans
Saccharomyces boulardii
If you're on the hunt for a new probiotic, you definitely want to see Lactobacillus acidophilus and Lactobacillus plantarum on the list of ingredients.
Overall, ProBio 5 includes many of the most-wanted strains, though I would have loved to see them include a few more.
#2 Enzyme blend
Proteases
Cellulase
Serrapeptase
Enzymes help your digestive system break down food and are essential to a healthy intestinal tract that functions as it should.
Enzymes proteases and serrapeptase both aid in the breakdown of proteins, and cellulase helps your body break down complex carbohydrates.
Taking a combination of the three every day can reduce digestive upset and prevent GI inflammation.
#3 Vitamin C (ascorbic acid)
Ascorbic acid is a water-soluble vitamin found in citrus and other fruits. It is high in vitamin C, a vitamin that has been shown to provide a number of benefits related to gut health.
The antioxidant content of ascorbic acid makes Plexus ProBio 5 useful in protecting the digestive system from damage caused by free radicals. It can also help enhance the absorption of non-heme iron, a substance shown to protect the body from chronic diseases.
#4 Vitamin B6 (pyridoxine hydrochloride)
Vitamin B6 is an often underrated compound that plays an important role in many bodily processes, both related to digestive health and otherwise.
Some of the vitamin B6 health benefits include supporting the metabolization of carbohydrates, proteins, and fats and aiding in the synthesis of neurotransmitters like serotonin and dopamine, which support a healthy gut-brain axis, making it a great addition to the ProBio 5 formula.
#5 Grape seed extract
Grape seed extract is a natural compound that is full of antioxidants like proanthocyanidins, which are proven to enhance the integrity of the gut lining, making it useful for reversing the negative effects of leaky gut.
It also acts much like a prebiotic, promoting the growth and activity of beneficial gut bacteria.
#6 Gelatin
If you're on the hunt for vegan probiotics, you're better off looking elsewhere. Although gelatin is commonly used to case supplements, it's made from the collagen in animal products.
#7 Brown rice powder
Carriers are a necessary ingredient in probiotic supplements since they are used to stabilize and protect the active probiotic strains.
Brown rice powder has the added benefit of being gluten-free, making ProBio 5 a usable option for individuals with celiac disease.
Expert's Comment
Rosmy Barrios, MD
Medical advisor for Health Reporter
Overall, I love seeing an enzyme blend included in a probiotic supplement, as their importance in gut health is often underrated and can make a world of difference, especially in treating GI issues such as IBS.
I was pleasantly surprised to see grape seed extract, vitamin C, and vitamin B6 included, though it makes sense considering their anti-inflammatory properties and the role they play in nutrient absorption.
The addition of only 5 probiotic strains, especially for a product in this price range, is slightly disappointing.
That being said, the addition of Lactobacillus acidophilus and Lactobacillus plantarum lets me know that the creators of ProBio 5 were intentional about including what I consider must-haves.
Before taking any new medication, consider consulting a healthcare professional. They can point you in the direction of products that are specifically created to treat your unique health problems and prevent unwanted drug interactions.
Benefits of Plexus ProBio 5
If you're shopping for a probiotic supplement, you're likely no stranger to the benefits of a balanced gut microbiome, but just in case you need a refresher, I will review them in greater detail below.
#1 Reduces candida overgrowth
In addition to improving digestion, the enzymes included in this probiotic supplement can help inhibit the overgrowth of intestinal yeast, such as candida, which is known to cause fatigue, headaches, and poor memory when established in the lower intestine.
#2 Alleviates digestive discomfort
A healthy gut microbiome can reduce digestive discomfort by modulating the fermentation process in the gut and improving nutrient absorption.
The addition of digestive enzymes in ProBio 5 can help the body break down complex carbohydrates, proteins, and fats to reduce bloating and gas.
#3 Strengthens the immune system
One of the less-known benefits of taking a probiotic supplement is the effect that it has on improving the body's immune response.
A better balance of "good" bacteria in the gut has been shown to improve the gut's intestinal barrier, preventing harmful pathogens and toxins from being absorbed into the bloodstream. This reduces the risk of infection and negative immune responses.
#4 Enhances mood and mental health
The gut-brain is a communication pathway directly linking the gut with the brain.
Since the gut is responsible for synthesizing important neurotransmitters such as serotonin and dopamine, poor gut health can increase the degradation of these essential chemicals, leading to a heightened risk of depression and anxiety.
Cons and Side Effects of Plexus ProBio 5
Before taking Plexus ProBio 5, there are some potential risks you should be aware of.
#1 Temporary stomach upset
As with any probiotic supplement, some individuals taking ProBio 5 may experience digestive discomfort in the first few weeks of supplementation, such as gas, bloating, or changes in bowel habits.
This is a normal side effect of the body adjusting to the introduction of new probiotic strains.
#2 Negative overgrowth reaction
Although ProBio 5 isn't designed to address candida overgrowth, the digestive enzyme cellulase, which is included in this probiotic supplement, has been shown to break down the cell walls of fungi like candida.
While the reduction of candida in the small intestines is beneficial, for some individuals, the process of rebalancing the gut microbiome may lead to a die-off reaction as harmful microorganisms are reduced.
This can cause temporary symptoms like digestive upset or headaches but should subside within a few weeks of regular use.
What Do Online Reviews Say About Plexus ProBio 5?
When browsing online reviews for Plexus ProBio 5, it's easy to see that this supplement is beloved by many.
One Amazon listing alone maintains a 4.5/5 star rating even after accumulating over 1,000 customer reviews, which is a feat in and of itself.
Here's what some of the reviews had to say:
Though you have the option of saving on shipping when purchasing ProBio 5 with an Amazon Prime account, you can save money by signing up for auto-delivery through the Plexus website.
Always remember that individual results may vary, and not every probiotic blend works for everyone.
For some people, the option to order as needed is far preferred, and luckily, there are plenty of online retailers that allow you to order with ease.
How Much Does Plexus ProBio 5 Cost?
When purchased through the official Plexus website, ProBio 5 costs $49 for a single bottle containing 60 capsules.
Regular users have the option of subscribing to monthly deliveries for a 10% discount or becoming a VIP customer to save 25%.
Plexus ProBio 5 vs. Alternatives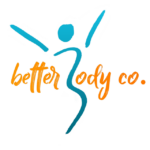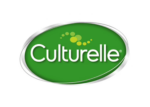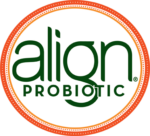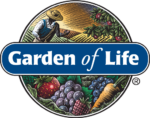 Pros
Probiotics are personalized to your unique needs
Stimulant and gluten-free
Vegan
Suitable for the keto diet
Science-backed ingredients
Offers a range of products for different needs
Probiotic strains are grown and tested in their facility
Partnered with leading healthcare brands
Vegetarian-friendly capsules
Dairy, soy, and gluten-free
All-natural ingredients with no preservatives
Provides health benefits for both women and men
Contains only natural ingredients
Gluten-free and vegan
Contains no caffeine or stimulants
Non-GMO ingredients
Soy, dairy, and gluten-free
All-natural ingredients with no preservatives
Probiotics meet a range of different needs
Produced in line with FDA manufacturing practices
Clinically-backed formulas
Suitable for vegetarians
Contains digestive enzymes
5 probiotic strains
Gluten-free
Natural ingredient list
Recommended by doctors and gastroenterologists
Gluten and soy-free
Suitable for vegetarians
Made from whole foods only
Vegetarian-friendly
Non-GMO ingredients
Contains no fillers or carriers
Made without any common allergens
Suitable for vegetarians
No synthetic flavors, colors, or preservatives
Vegan-friendly
Free from allergens and preservatives
Sustainable refills to reduce packaging waste
Vegan
Free of gluten and major allergens
Third-party tested
Pills don't need to be refrigerated
Cons
Relatively expensive product
Some ingredients aren't clinically proven to work
Quite expensive
Only formulated for men
You may experience digestive upset
Customers report issues with automatic subscription payments
Not suitable for women who are pregnant or breastfeeding
Probiotic strains may increase histamine for those with allergies
May cause side effects such as nausea, bloating, and gas
No money-back guarantee
Pricy
Not everyone sees results
Contains added preservatives, colorants, and sugars
Company faced a lawsuit for false advertising
Not suitable for those who are vegan or lactose intolerant
High dose of CFUs may cause gas and bloating
May not be suitable for those pregnant or breastfeeding
Not recommended for children
Must commit to a monthly subscription
Some users report side effects
Not children-friendly
The 3 ingredients aren't proven to be effective when used together
Mint flavor may be too strong for some users
FAQs
How to take Plexus ProBio 5?
Unlike many other popular probiotic supplements, Plexus ProBio 5 is designed to be taken at bedtime. Before bed, you can take anywhere from 1 to 4 pills, depending on your desired effects.
What is Plexus ProBio 5 good for?
The addition of probiotic strains and enzymes makes ProBio 5 an effective supplement for balancing the gut microbiome and improving overall digestive health.
How many CFUs are in Plexus ProBio 5?
ProBio 5 is formulated to deliver 2 billion CFU per capsule. CFU stands for "colony forming units" and is used to measure the number of live and active microorganisms in a probiotic supplement, so the more, the better.
Where can you buy Plexus ProBio 5?
ProBio 5 can be purchased online through the Plexus website and other online retailers such as Amazon and Walmart. When purchasing ProBio 5 through the official website, you have the added benefit of a 60-day return policy.
How I Tested Plexus ProBio 5
When testing products, it's easy to get caught up in minor details and forget about what's really important. Using the following criteria helps me ensure that each product I review gets a fair trial and that I judge each product for the things that really matter.
Quality 9/10
In terms of ingredients, I was very happy about everything I saw on the ProBio 5 ingredient list. I also appreciate that all their products are manufactured in the US, though in order for Plexus to receive a full 10/10 on quality, I would want to see an FDA certification.
Effectiveness 8/10
Though there are some reports of customers not experiencing the desired effects, or not feeling anything at all, it's clear from online reviews that the vast majority of ProBio 5 users are satisfied with the effects that this supplement has on their digestive health.
Price 8/10
Plexus does a stellar job at delivering products that are good value for the money, though I would be lying if I said that this is a completely budget-friendly product. That being said, the price of ProBio 5 is right in the middle of what similar products are being sold for.
Brand reputation 9/10
What people are saying about the brand you're considering purchasing from says everything about the product you can expect to receive in the mail. From what I've seen online, Plexus does an excellent job meeting the needs of their customers and even offers a 60-day money-back guarantee on their products.
Plexus ProBio 5: The Final Verdict
Plexus ProBio 5 shows promise for individuals looking to improve their gut health, enhance the health of their immune system, and reduce symptoms of anxiety and depression.
It has the added benefit of using a beneficial enzyme blend to improve GI issues and reduce candida overgrowth and also packs a powerful dose of vitamins C and B6.
Though results vary from person to person, combining this probiotic supplement with a healthy diet and fiber supplement is a great first step to improving your gut health and overall well-being.
Last update:
September 26, 2023
9 min read
75 Views
0 Reviews