Nucific Bio-X4 Review: Is It as Effective as People Say?
Last update: September 25, 2023
11
95
0
In this Nucific Bio-X4 review, I take an in-depth look into Nucific Bio-X4, a probiotic supplement that claims to improve your digestive and immune health.
Among the many nutritional supplements on the market, Nucific Bio-X4 has generated a significant buzz within the health and wellness industry. Advertised to enhance metabolism, support digestive health, and improve weight management, Nucific Bio-X4 boasts many appealing features.
However, the question remains – does Nucific Bio-X4 live up to its bold promises? To help you answer this compelling question, I've used my professional medical knowledge to conduct an extensive review, examining every aspect of this popular dietary supplement.
Throughout this in-depth analysis, I uncover the scientific and general foundations of Nucific Bio-X4 to provide you with a holistic understanding of this product. By the end of this article, you'll be equipped with enough knowledge to conjure your own educated opinion of this nutritional supplement and determine whether it's right for you.
What Is Nucific Bio-X4?
Regulates appetite
Digestive enzymes to support comfortable digestion
Healthy weight management
Learn More
Pros
Unique digestive enzyme blend

Boosts metabolism

Healthy weight loss management

Made up of natural compounds

Gluten-free and allergen-free capsules
Cons
Individual variation

Expensive

Prolonged results
At its core, Nucific Bio-X4 is a weight control supplement designed to support digestive health, aid weight loss, and encourage healthy metabolism. Combining natural compounds, such as probiotics and digestive enzymes, this product promises visible weight loss results through a comprehensive formula.
Here are 3 key areas of your health that Nucific Bio-X4 is intended to support:
Digestive health. This supplement aims to encourage healthy digestion by facilitating gut health through its unique probiotic blend and digestive enzyme blend. By providing probiotics, or "healthy bacteria," Nucifix Bio-X4 contributes to a balanced gut microbiome, encouraging healthy digestion.
Boosts metabolism. Nucific Bio-X4 contains green tea extract, which has active ingredients such as epigallocatechin gallate (EGCG). This ingredient supposedly possesses thermogenic properties, which can help burn calories and boost metabolism.
Helps promote weight loss. This supplement is formulated with Caralluma fimbriata, an active ingredient that may have an appetite-suppressing effect when consumed. This can prevent unhealthy food cravings and snacking to help you lose weight.
Does Nucific Bio-X4 Really Work?
Nucific itself doesn't have any supporting research proving its product's efficacy. However, a series of relevant scientific studies prove the effectiveness of the supplement's key ingredients.
One of them is Caralluma fimbriata – studies show that this edible cactus can encourage appetite suppression and reduce food consumption.
Another fundamental ingredient includes green tea extract, which contains the active ingredient EGCG. Several studies suggest this component is linked to increased fat burning and boosted metabolic rate.
It's imperative to note that individual responses to Nucific Bio-X4 can vary due to several factors, such as digestive disorders and metabolic rate. Before consuming dietary products, it's always important to consult with a healthcare professional to consider your health condition and goals.
Nucific Product Range
At present, Nucific's range of probiotic supplements is limited to 3 probiotic formulas targeted mainly at weight management. Besides Bio-X4, it also offers these:
Probiotic Complex, featuring 15 strains of probiotics and 30 billion CFU. This supplement is more of an all-rounder probiotic, tending to weight-related issues and improving gut health and digestion.
Advanced Slimming Probiotic targets fat burning, stimulating your metabolism, and improving weight management capabilities. It combines probiotics with fructooligosaccharides to help them flourish and thrive in your gut.
Key Ingredients of Nucific Bio-X4
Containing a comprehensive blend of components intended to help you lose weight, support your digestive health, and enhance your metabolic rate, Nucific Bio-X4 offers a potent formulation of active ingredients.
In this section, I'll take you through each essential ingredient found within Nucific Bio-X4, uncovering the potential effect of each component.
#1 Probiotic strains
Probiotic strains comprise healthy bacteria that can support and balance your gut microbiome when consumed. A balanced microbiome encourages several beneficial factors, such as improved digestion, reduced inflammation, and enhanced nutrient absorption. Here are the main probiotic strains found in Nucific Bio-X4:
Lactobacillus acidophilus. Within the health and wellness industry, this probiotic strain is widely recognized for its potential to support gut health and aid a balanced microbiome. It functions primarily by helping your gut to digest lactose, a component present in dairy products.
Bifidobacterium lactis. Health professionals suggest that Bifidobacterium strains can encourage healthy digestion while simultaneously supporting your body's immune system.
Lactobacillus rhamnosus. This probiotic strain can help your gut by balancing bacteria and supporting gastrointestinal health.
#2 Weight management blend
Nucific Bio-X4 contains green tea extract with 50% epigallocatechin gallate (EGCG) to prevent and manage weight gain. EGCG can supposedly boost metabolism and increase energy levels, making it easier to lose weight.
The combined qualities of EGCG and green tea extract can facilitate longer endurance during exercise, making it easier to burn calories and store fat. By boosting metabolism, these ingredients can also enhance fat oxidation, potentially encouraging fat to break down quicker and speed up weight loss.
#3 Digestive enzyme blend
Enzymes play a fundamental role in digestive health. These components help break down the food you consume, enabling your body to effectively extract and absorb essential nutrients needed to support your overall health. Nucific Bio-X4 contains a blend of 3 key enzymes:
Amylase. This enzyme breaks down carbohydrates, such as sugars and starches, refining them into simpler sugars, including glucose. This aids the absorption of sugars needed for optimal energy levels, giving your body a boost.
Bromelain. Found in pineapples, bromelain is a type of protease enzyme, meaning it helps break down proteins into amino acids and smaller peptides. This enzyme presents the potential to minimize digestive discomfort or pain while concurrently improving the digestion of protein.
Lipase. Lipase is an essential digestive enzyme that helps with the absorption of dietary fats. It facilitates the breakdown of fats, turning them into fatty acids and glycerol, which are then absorbed by your body, ensuring you receive sufficient nutrients. This enzyme may also facilitate a healthy digestive balance, which can encourage weight loss.
#4 Craving control blend
Nucific Bio-X4 contains a blend of Caralluma fimbriata, a renowned natural ingredient within the health and wellness industry for aiding weight loss. This ingredient is associated with appetite suppression and appetite regulation, which can assist you when managing your food intake and controlling food cravings.
Due to its appetite suppression, this unique extract can help control food intake, creating the feeling of fullness, which can contribute to reduced calorie intake in the long run and support your weight loss efforts.
A Word From Our Nutritionist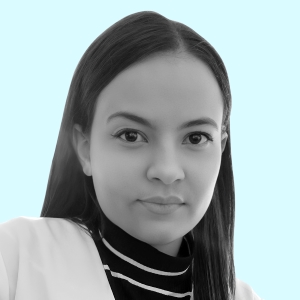 Edibel Quintero, RD
Medical advisor for Health Reporter
While weight loss supplements promise quick and easy results, prioritizing healthy ways to lose weight ensures the weight stays off, rather than creating harmful habits like crash dieting, which never work in the long term.
The only way to reliably lose weight is to expend more calories than you consume in a day. However, it is possible to supplement this process with the right diet and exercise regimen. For example, walking for 30 minutes a day can significantly improve your cardiac health and burn calories.
Equally, eating a balanced diet that isn't overly restrictive of any food group makes weight loss more sustainable and enjoyable.
However, if you're struggling to lose weight despite a balanced diet and an active lifestyle, you should consult your doctor before trying any weight loss supplements.
Benefits of Nucific Bio-X4
Just by looking at its potent probiotic strains and unique craving, enzyme, and weight management blend, I can say that Nucific Bio-X4 may present a diverse variety of benefits. From promoting improved digestive health to encouraging healthy weight loss, this supplement has the potential to support physical wellness while accommodating your weight loss needs.
Here are 5 benefits of Nucific Bio-X4:
#1 Eases digestion
Nucific Bio-X4 features a unique blend of digestive enzymes formulated to help your body break down and absorb the nutrients it needs. This promotes smoother digestion, which can potentially reduce the unpleasant feeling of bloating and abdominal discomfort after consuming food.
If you've ever struggled with constipation, Nucific Bio-X4 could provide some much-needed relief as well. Based on customer reviews I've read, this supplement makes all the difference and eases every aspect of their digestion.
#2 Boosts metabolism
Featuring ingredients like green tea extract, Nucific Bio-X4 can potentially speed up your body's metabolism. This can help you remain energized when exercising and speed up weight loss results.
Many of my patients have reported diving head-first into exercising, only to find themselves feeling fatigued and struggling to stay consistent. Having a boost to your metabolism can make it easier to become more active, especially at the start of your weight loss journey.
#3 Helps with weight loss management
Because Nucific Bio-X4 contains a blend of appetite-suppressing and metabolic-boosting ingredients, it can help you control your food intake effectively while boosting your metabolism and facilitating healthy weight loss.
Craving sweet and fatty snacks is a common problem with anyone trying to gain control over their weight. Developing the right mental techniques to overcome cravings takes a long time, and something like this supplement could ease the early stages of the weight loss process.
#4 Formulated with natural compounds
Nucific Bio-X4 is committed to providing natural weight control solutions, which is why the key ingredients found within Nucific Bio-X4 are composed of naturally derived ingredients, such as bromelain. This offers a more organic and healthy approach to weight management and gut health.
#5 Gluten-free and allergen-free capsules
By formulating their product with gluten-free and allergen-free capsules, Nucific Bio-X4 accommodates individuals with a range of dietary requirements, enabling customers with sensitivities and allergies to supplement their diets with confidence.
Cons and Side Effects of Nucific Bio-X4
When considering Nucific Bio-X4, it's paramount to weigh the potential disadvantages against the potential benefits of this product. To inform your comparison, I compiled the main drawbacks of using this supplement:
#1 Individual variation
As humans, our bodies respond differently to supplements. This is due to factors such as genetics, lifestyle, and overall health. Nucific Bio-X4 may present variability for different consumers.
For instance, where some individuals may experience significant benefits, such as improved digestion, increased metabolism, and weight control, others may not notice any significant differences.
#2 Expensive
The relatively high cost of Nucific Bio-X4 may be a deterrent if you're seeking a budget-friendly supplement. Assessing your financial flexibility against the cost of the number of supplements you need can help you determine whether Nucific Bio-X4 is an affordable product for you.
#3 Prolonged results
While Nucific Bio-X4 advocates a variety of benefits, they may take a long time to show. Like most supplements, this product requires consistent intake and prolonged use before you can reap any of its health and wellness benefits.
What Do Online Reviews Say About Nucific Bio-X4?
I researched online reviews both on Trustpilot and on the Nucific website to establish an idea of the user experience for most Nucific customers. There are many reviews available, providing an array of perceptions about the supplement. Here are some examples of what customers are saying about Nucific Bio-X4:
As a result of its appetite-suppressing and craving-control features, this customer has experienced noticeable weight loss results with Nucific Bio-X4.
As I mentioned, dietary supplements won't work for everyone due to individual variation, which is evident in this customer review.
It's important to remember to take Nucific Bio-X4 consistently each day, otherwise you may struggle to see visible results for weight loss like this customer. They also point out the benefits of the supplement for tackling hair loss and brittle nails, another potential benefit that it presents.
How Much Does Nucific Bio-X4 Cost?
You can order Nucific Bio-X4 in bulk or a single bottle, with the additional option to subscribe and save 10% on your orders. Here's a breakdown of their pricing:
One Bottle: $99
Three Bottles: $297
Six Bottles: $594
Nucific Bio-X4 Vs. Alternatives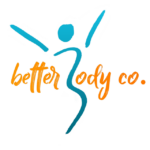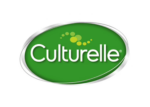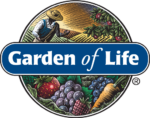 Pros
Probiotics are personalized to your unique needs
Stimulant and gluten-free
Vegan
Suitable for the keto diet
Science-backed ingredients
Offers a range of products for different needs
Probiotic strains are grown and tested in their facility
Partnered with leading healthcare brands
Vegetarian-friendly capsules
Dairy, soy, and gluten-free
All-natural ingredients with no preservatives
Provides health benefits for both women and men
Contains only natural ingredients
Gluten-free and vegan
Contains no caffeine or stimulants
Non-GMO ingredients
Soy, dairy, and gluten-free
All-natural ingredients with no preservatives
Probiotics meet a range of different needs
Produced in line with FDA manufacturing practices
Clinically-backed formulas
Suitable for vegetarians
Made from whole foods only
Vegetarian-friendly
Non-GMO ingredients
Contains no fillers or carriers
Made without any common allergens
Suitable for vegetarians
No synthetic flavors, colors, or preservatives
Vegan-friendly
Free from allergens and preservatives
Sustainable refills to reduce packaging waste
Unique digestive enzyme blend
Boosts metabolism
Healthy weight loss management
Made up of natural compounds
Gluten-free and allergen-free capsules
Vegan
Free of gluten and major allergens
Third-party tested
Pills don't need to be refrigerated
Cons
Relatively expensive product
Some ingredients aren't clinically proven to work
Quite expensive
Only formulated for men
You may experience digestive upset
Customers report issues with automatic subscription payments
Not suitable for women who are pregnant or breastfeeding
Probiotic strains may increase histamine for those with allergies
May cause side effects such as nausea, bloating, and gas
No money-back guarantee
Not suitable for those who are vegan or lactose intolerant
High dose of CFUs may cause gas and bloating
May not be suitable for those pregnant or breastfeeding
Not recommended for children
Must commit to a monthly subscription
Some users report side effects
Not children-friendly
Takes a long time to work
Expensive
No certainty of effectiveness
The 3 ingredients aren't proven to be effective when used together
Mint flavor may be too strong for some users
FAQs
How to take Nucific Bio-X4?
Nucific recommends taking a single Bio-X4 capsule with food 3 times a day. For most users, this means taking a capsule with breakfast, lunch, and dinner. You can choose to have 2 capsules per meal if you wish but do not exceed 6 capsules in a single day.
Is Nucific Bio-X4 FDA-approved?
Currently, Nucific Bio-X4 is not approved by the Food and Drug Administration (FDA). The FDA does not recognize supplements as a group that requires testing and approval, and as such, the organization doesn't regulate them.
Does Nucific Bio-X4 help with weight loss?
Nucific Bio-X4 is specially formulated to aid weight loss by combining a series of natural ingredients proven to support and enhance weight loss, such as probiotics and digestive enzymes. The impact this supplement has on your weight may vary due to several factors, including your genetics, lifestyle, and diet.
How I Tested Nucific Bio-X4
Upon assessing this supplement, I evaluated it against 4 key factors in order to provide you with an honest and cohesive overview of the product. Review my ratings below:
Quality 8/10
Containing various naturally derived ingredients, this product provides a high-quality and organic solution to weight loss while presenting several gut benefits, such as enhanced digestion.
Effectiveness 8/10
Featuring a blend of active ingredients with proven effectiveness as supported by clinical studies, such as green tea extract, this supplement poses as a highly effective product. Additionally, a variety of positive customer reviews I found indicates that Nucific Bio-X4 has provided individuals with the promised results.
Price 6/10
Because Nucific Bio-X4 is formulated with a variety of supposedly effective natural ingredients, its quality is reflected in the supplement's relatively high pricing. However, with several promotions and deals up for grabs, including a 10% discount for subscriptions, this product provides repeat customers with a reasonable deal.
Brand reputation 8/10
Nucific has a swathe of five-star reviews for many of its products beyond just Bio-X4. Many customers advocate that Nucific products work, praising their effectiveness for helping with weight loss, increasing metabolism, and supporting digestive health.
Nucific Bio-X4: The Final Verdict
With a range of promising natural ingredients and a plethora of positive customer reviews, I would recommend Nucific Bio-X4 to anyone seeking a natural and holistic solution to weight control and enhanced digestive support. The combination of probiotics and CFU count makes this an appealing product that seems likely to be effective for many.
However, like any supplement, I advise you to remain mindful that the results may vary from person to person, so it's important to ensure you maintain realistic expectations when integrating this supplement into your lifestyle.
As mentioned throughout this guide, be sure to consult with a medical professional before consuming Nucific Bio-X4 to check if it's the right supplement for you.
Last update:
September 25, 2023
11 min read
95 Views
0 Reviews