Lasta App Review: A Personal Perspective
Last update: August 2, 2023
11
148
0
If you're struggling to stick to your weight loss diet, then the Lasta app may just be the perfect solution for you.
As a way of losing weight and keeping it off, intermittent fasting (IF) is gradually becoming more and more popular, and for good reason. Aside from the weight loss benefits, it can also help to improve overall health, as well as your overall outlook on food.
Thanks to the growing community of fasters, many companies have launched apps to make the process easier, which helps users to track their progress and stay motivated. One app that caught my attention is Lasta, but is it as good as online reviews make out?
What Is the Lasta Fasting App?

Fasting and weight tracker
Personalized meal planning
Water and step tracker
Mood journal
Teaches mindful eating habits
Learn More
Pros
Uses proven CBT techniques

Designed by psychologists and nutritionists

Easy-to-use interface
Cons
Features on the free version are limited

Some recipes are complex

Reports of occasional technical glitches
Lasta is a personalized health and wellness app that guides users on their intermittent fasting journey. The app is aimed at people like me who have found it difficult to transition from a regular eating schedule to fasting, allowing them to make healthy eating part of their daily routine.
It uses science-backed cognitive behavioral therapy (CBT) techniques to help you meet your physical health, mental wellness, and fitness goals while giving expert advice to help you build long-lasting healthy habits.
The app provides a simple and effective way to track your fasting schedule, along with a variety of programs to fit your unique needs. As well as tracking your fasting progress, you can also monitor your water intake, step count, and your mood to ensure that your overall health remains in tip-top shape.
Why I've Downloaded the Lasta App
While on my weight loss quest, I heard many great things about intermittent fasting. This is a popular weight loss method that switches between fasting and eating windows and has several health benefits alongside weight loss, including reduced inflammation, improved cholesterol, and better heart health.
However, as a beginner, I wasn't really sure where to start with making it work for me. Fitting extended periods of no food intake into my hectic work schedule seemed almost impossible, not to mention the food cravings and hunger pangs I experienced when previously trying this method.
As I browsed the app store for some inspiration, I came across Lasta, which promised to provide full guidance, learning resources, and support to get me started and help me stick to my regimen.
How Does the Lasta App Work?
Before I could get started with Lasta, I was asked to fill out a quick 60-second quiz that would allow the app to personalize the IF program to my needs.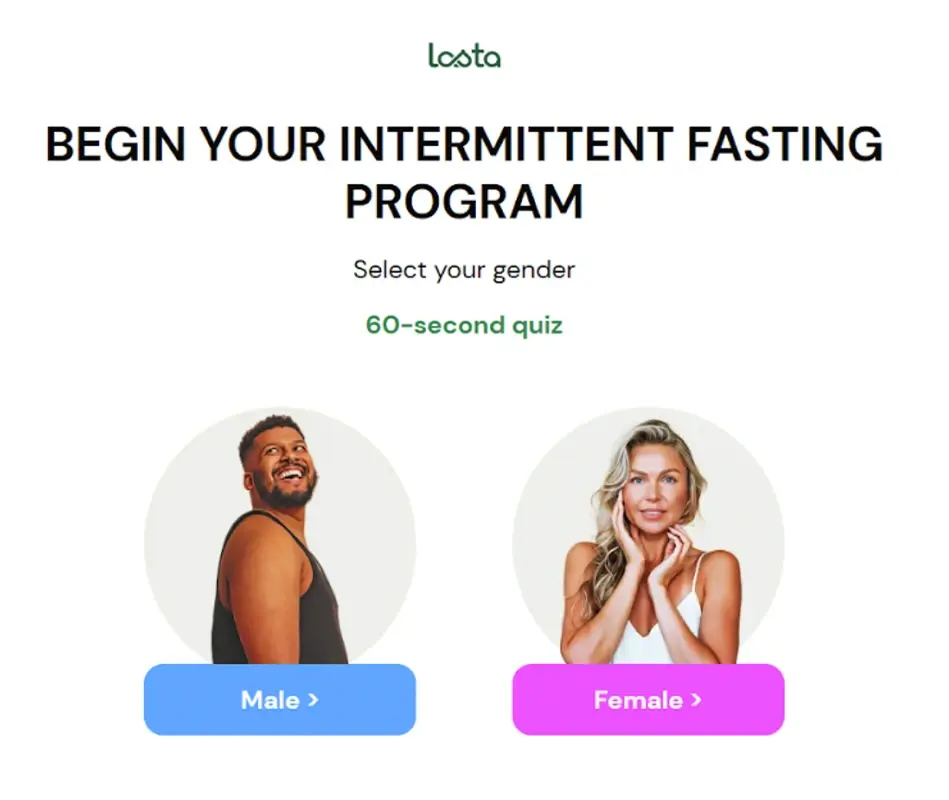 The quiz consisted of questions on my goals, usual eating, exercise, and work schedules, along with my activity levels and how well I sleep. I was also asked to fill in my gender, current height, weight, and goal weight, so Lasta could create a personalized program and provide a realistic completion date.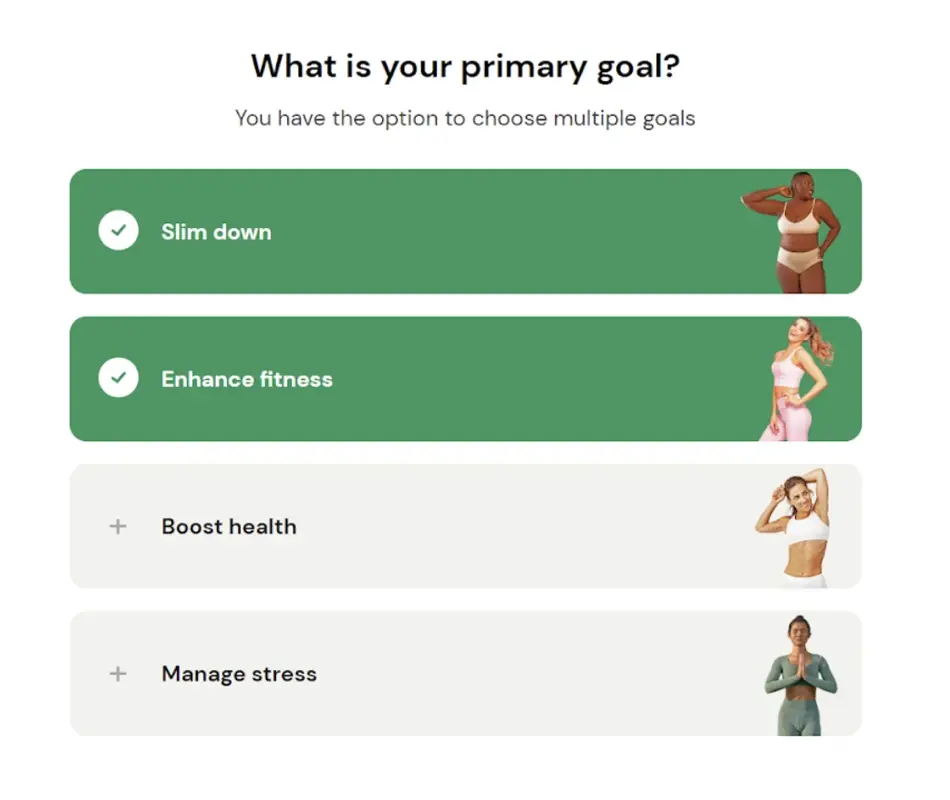 Finally, I could select either a 1-month, 3-month, or 6-month plan, with the details emailed straight to my inbox. All I then needed to do was log into the app, and my customized program was ready to go.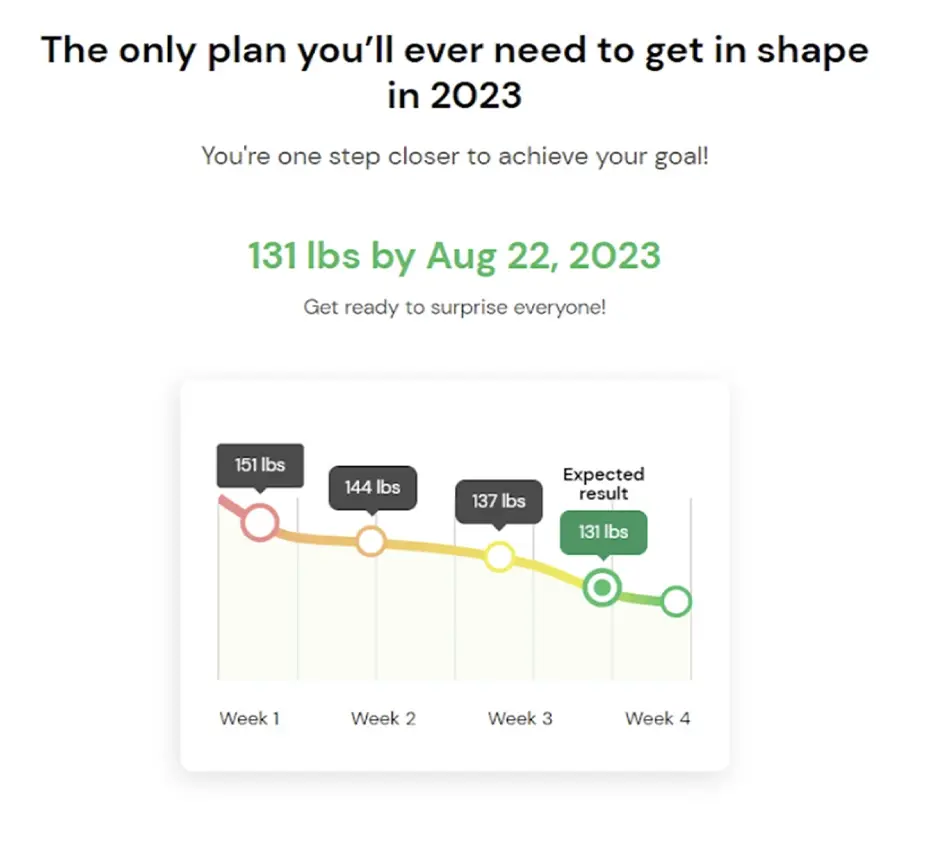 The app provides motivation using the principles of cognitive behavioral therapy (CBT), which will help you overcome any mental blocks that, like me, may previously have prevented you from achieving weight loss.
It also promotes a holistic approach to health, helping you to transform yourself both physically and mentally. Lasta does this using various mental health resources, including meditations and mindfulness practices. 
What Are the Main Features of the Lasta App?
From guidance on mindful eating to customizable meal planning, the Lasta app has a variety of features that instantly stood out as I browsed the interface. Here are 5 great features the app has to offer:
Fasting tracker
Lasta's IF weight tracker helped me plan and monitor my fasting schedule so that I could easily integrate it into my everyday life. The app recommended a range of schedules that were appropriate for me as a beginner, and I could also choose between a 7, 10, 14, and 21-day program.
I customized the schedule to ensure I was properly fueled for my working day and exercise routine while also being provided with timely fasting tips and inspiring content to help me learn more about the process as I went.
Personalized meal plan
Another reason for taking the Lasta quiz is that it helps the app select the best dietician-developed meal plan to help you meet your wellness goals, whether you're looking to lose weight, get in shape, or simply feel healthier. The plan also works well if you're looking to combine IF with keto, paleo, or vegan diets.
Once you've selected your plan, you can then adapt it to your personal preferences. So, if there's a meal you don't like, it can be easily swapped out for something you prefer.
Healthy eating habits promotion
One of the great things about Lasta is that it not only helps you implement a fasting schedule but it also teaches you why eating well is important and how you can make this a lifelong healthy habit.
The app promotes mindful eating, which involves paying attention to how food makes you feel so that you're able to distinguish between physical and emotional hunger. Your program will, therefore, include an ever-growing library of mindfulness meditations for food and nourishment.
Information based on CBT techniques
Research shows that cognitive behavioral therapy (CBT) is effective in reducing food cravings, which is why I was happy to see that the Lasta app offers free CBT as part of the program.
The 30 days of CBT-based psychology lessons help transform unhelpful ways of thinking and teach new skills that will allow you to build lasting wellness into your lifestyle.
Water tracker
Finally, I was pleased to see a water tracking feature, as I often forget to keep myself hydrated throughout the day. Drinking plenty of water can help suppress food cravings and has been shown to promote significant loss of body fat over time.
Lasta's water tracker features single tap-to-track logging and a customizable standard, so you can track in liters, quarts, cups, or bottles.
4 Benefits of the Lasta App
Below are 4 things I loved about the Lasta app that helped make my fasting journey much easier:
#1 Provided a valuable sense of accountability
As someone who usually struggles with sticking to a diet, having an app to track my progress has been really helpful in terms of my journey toward weight loss.
If I forget to log my daily water intake, for example, the app sends a reminder to help me get back on track. It also provides a variety of educational content on intermittent fasting and healthy living for those times I need an extra push.
#2 I was impressed by the user-friendly interface
Although the app has a wide range of features, I found that it wasn't at all complicated to use. It has a simple yet effective interface that is really easy to navigate. Lasta also uses a range of advanced algorithms behind the scenes to deliver a user-friendly, personalized experience.
#3 Ensures comprehensive progress tracking
Not only is Lasta a food tracking app, but it allows you to monitor other metrics that are important for weight loss and all-round wellness, including water intake and steps. You can also keep track of your weight loss to see if you're making progress, which acts as a great motivator.
A unique feature I enjoyed was the mood tracker, which helped me better understand how my emotions affected my eating patterns and vice versa.
#4 Vibrant and supportive community
Something else I always struggled with when losing weight was feeling like I was on my own, which would cause me to give up. Since using Lasta, I've been introduced to a whole community of other users who are always on hand to provide support, advice, and tips when things get tough.
#5 You can definitely lose weight
By being kept accountable, having the right support around me, and tracking my metrics each day, I found that the pounds practically fell off when using the Lasta app.
Having a personalized program made fasting even easier to stick to, as it simply slotted into my usual schedule. This means that I was almost guaranteed to be losing weight, supported by Lasta's inspiring educational content and 24/7 customer support.
3 Downsides of the Lasta App
Although the app has been helpful, there are some aspects that I think could be improved to provide an even better user experience. Here are my thoughts:
#1 Limited customization options
Despite the program being personalized to your needs and allowing you to switch out some of the meal options to suit your preferences, I would have liked to see a wider variety of customizable features.
For instance, similar apps like DoFasting allow you to exclude certain foods that aren't to your taste, whereas I wasn't given the option to substitute any ingredients with Lasta.
#2 Lack of integration with smartwatches
Many other weight loss apps are conveniently compatible with smartwatches, which makes it easier to track your exercise, whether you enjoy running, cycling, or simply walking. Instead, Lasta uses the sensors that already come with your smartphone to track your steps, which aren't always as accurate.
Plus, there are times when I don't have my phone to hand, which makes the count even less accurate.
#3 Premium version is paid
Although you can get a free version of the Lasta weight loss app, it does exclude many of the features that make it so great. You'll need to upgrade to the premium version to access personalized CBT therapy, tips on maintaining a healthy lifestyle, and a personalized mindful meal plan.
Lasta App Users' Reviews
When reviewing any weight loss program, it's important to consider the views of other users who have different needs, preferences, and goals. So, to give you a well-rounded Lasta app review, here are some other opinions on the program that you may find useful:
Faaria says: "Absolutely love this app! It's got everything from motivational quotes, mood check-ins and even how much water you've in taken! It let's you put in exactly when you've started your intermittent fasting, which I've found to be super helpful. It's not your average weight loss app! It's so much more and I'm definitely going to be using this for a long time!"
Talisha writes: "This app has been instrumental in helping me diversify my eating habits and make informed choices about my nutrition. It's an excellent tool for anyone eager to embark on a health-conscious journey. P.s. Forget to mention that I am already using the app for 3 months"
Alicia states: "This app overpromises and under-delivers. It simply tracks your start and stop times for fasting, but it does not track your meals or calorie intake and doesn't really effectively track your progress. There are some decent articles to read, but I don't think it has enough value added to make it worth purchasing. I would not recommend it."
How Much Does the Lasta App Cost?
The Lasta app is completely free to download on Google Play and the App Store. However, you'll need to upgrade to the premium version to unlock all features, and you'll be offered a personalized pricing plan after completing the initial quiz.
To give you a better idea of the cost, here are the plans I was offered:
As you can see, you can choose between a 1, 3, or 6-month subscription, with the price per day becoming cheaper the longer you sign up for.
FAQs
Is the Lasta app legit?
Yes, Lasta is a legitimate health and wellness app that successfully supports users throughout their intermittent fasting journey.
Is the Lasta fasting app free?
There is a free version of the Lasta app, but you'll need to purchase a subscription to the premium version to access all of the features it has to offer.
Is the Lasta weight loss app beginner-friendly?
Lasta is suitable for all abilities, whether you're a fasting beginner or you've already started your journey.
Where to buy Lasta App?
You can purchase Lasta App directly through their official website.
Comparison Table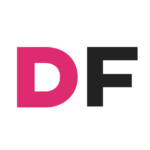 Pros
Suitable for all diets, including keto and vegan, to name a few
Ideal for beginners and experienced fasters
Can be customized to fit your unique needs
Uses proven CBT techniques
Designed by psychologists and nutritionists
Easy-to-use interface
Beginner-friendly
Suitable for all dietary needs
Cons
Features on the free version are limited
Some recipes are complex
Reports of occasional technical glitches
No free trial
Official website provides limited information before purchase
Some customers have trouble canceling subscriptions
How I Tested the Lasta App
As with any program designed to improve your health, it was important that I tested Lasta properly to make an informed decision on whether it is an effective intermittent fasting app. Here are the four factors I considered while writing this Lasta app review:
Quality 8/10
A good quality weight loss app should be user-friendly, have an easily navigable interface, and shouldn't have any glitches or bugs. Lasta app scores highly in this category as I and many other customers have praised it for its usability, although I did deduct 2 points for its occasional glitches.
Effectiveness 9/10
For a fasting app to be effective, it should help its users meet their weight loss goals. Lasta has hundreds of reviews from happy customers confirming that the app's fasting tracker kept them motivated, supported them, and allowed them to build healthier habits.
Price 9/10
What's great about the Lasta weight loss app is that there is a free version, which makes it accessible to more people. The premium app costs only a few cents per day, and there are often discounts available too.
Brand reputation 9/10
As I previously mentioned, Lasta generally has a great reputation online and with its customers, which is why it scores highly in this category. Brand reputation is important, as it indicates whether a company's products are reliable and trustworthy.
A Word From an RD
Intermittent fasting involves eating only during specific windows. There are many variations of this, from alternate-day fasting to time-restricted eating.
This approach has a wide range of health benefits, including weight loss, lowering your risk for type 2 diabetes, reducing inflammation, and even improving brain function.
However, many people struggle to stick to this diet at first, as you are likely to encounter food cravings and hunger pangs while your body gets used to it. To tackle these issues, you can use an intermittent fasting tool or app, which provides the information and motivation you need to make this approach a success.
Those who should avoid this type of diet include children and teenagers, women who are pregnant or breastfeeding, and those with low blood pressure. Before making any changes to your diet, you should always consult a healthcare professional who can determine whether the new approach is safe for you.
Conclusion
If you're looking for an intermittent fasting app that will not only keep you motivated on your quest for weight loss but will also help you to build healthier habits for life, then I'd recommend giving the Lasta app a go.
I found that this program also helped me to develop a better mindset toward food, which means I now naturally make better choices.
Last update:
August 2, 2023
11 min read
148 Views
0 Reviews