FastEasy Review: Is It Worth Buying?
Last update: August 24, 2023
8
1221
0
It can be difficult to navigate an intermittent fasting eating schedule, whether you're a beginner or a pro. A fasting app is great for assistance throughout your weight loss journey. This article discusses the FastEasy intermittent fasting app to help you decide whether it's worth your money.
Intermittent fasting involves alternating between eating and fasting. It requires a strict schedule with controlled periods of food abstinence. Successful results with intermittent fasting rely heavily on your mindset and your ability to maintain your chosen program.
There's no denying that fasting can be difficult to get accustomed to. So, it's a bonus that you're attempting this eating plan in the modern world, as many options are available to support your weight loss journey. A fasting app is one of the best tools to equip yourself.
The FastEasy app is one such app available, but is it the perfect one for you, and how does it differ from other apps?
Keep reading this review to explore the concept and key features of FastEasy.
Summary
A fasting assistant that helps you monitor your progress, lose weight and boost your health. 
Learn More
FastEasy is marketed as your professional fasting assistant. It is an intermittent fasting app that claims to help you lose weight, improve your fitness, and start mindful eating. It provides general support for interval fasting plans, with tools to help you stick with the practice.
FastEasy is a fasting tracker that offers users different fasting plans. You can create healthy weight goals by monitoring your weight and water intake. The fasting timer allows you to perfectly time your eating schedule and fasting reminders to ensure you don't miss your fast.
The app is free to download, but users must pay for the content and features. There is a selection of subscription plans to choose from, including monthly and annual payment plans. You can decide which method you prefer depending on your personal weight objectives.
Pros
Different fasting plans

Weight monitor

Fasting tracker

Fasting timer

Fasting schedule reminders and push notifications

Step counter

Short workouts

Journal to plan your fasts and reflect on your progress

Educational content, including nutrition and health tips

Beginner-friendly
Cons
No free trial

Lack of clarity over subscriptions

Customer reviews claim to have difficulty canceling subscriptions

Limited information on the official website
FastEasy vs. the Alternatives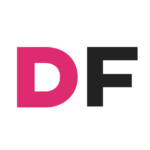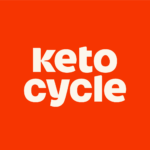 Pros
Calendar and progress tracker
Calorie tracker
Daily step tracker
Over 5,000 healthy recipes
Multiple fasting types
Diet customization
Customized daily fasting schedule
Suitable for all intermittent fasting levels
Calendar and progress tracker
Calorie tracker
Personalized meal plans
Over 10,000 keto-friendly recipes
Very affordable, with cheap subscriptions available
Access to a 60k-member community
Fasting tracker
Fasting timer
Step counter
Reminders to ensure water intake
Nutrition and health tips
Beginner-friendly
Suitable for all diets
Cons
No free trial available
Focuses primarily on the ketogenic diet
No free trial
Lack of clarity over subscriptions
Users report difficulty canceling subscriptions
Limited information on the official website
What Is FastEasy?
FastEasy is an app that assists people with intermittent fasting. It works as a fasting tracker and fasting timer to help you keep track of your schedules. The idea is that it assists you in achieving success with intermittent fasting, so you can lose weight and boost overall health.
In the FastEasy app, you can set timers, count your daily steps, track your water intake, and keep an eye on your weight loss progress. It offers easy-to-follow fasting plans, including popular intermittent fasting types, like the 12:12, 16:8, and OMAD (one meal a day) diets.
FastEasy is a subscription-based app created by the Android developer company Funplex Limited. You can download the app for free, but you must purchase a subscription to access its premium features if you want to use FastEasy as your professional intermittent fasting coach.
Does FastEasy Work?
The FastEasy app works if you want a tool to time and track your interval fasting schedules. As it helps keep you in control of your eating and fasting hours, it can support your weight loss journey and help you reach healthy weight goals.
Intermittent fasting is a scientifically-proven way to lose weight and promote fat burning. It encourages you to eat fewer meals, which means you consume fewer calories. It also prolongs the period from your last meal so your body can actively begin shifting stubborn fat.
Whether or not FastEasy will work for you depends on your commitment to the fasting timer and your controlled periods of eating. FastEasy and other apps cannot guarantee weight loss results, but they can help you practice and better understand fasting.
How Does FastEasy Work?
FastEasy works by tracking your daily fasting hours. The fasting tracker allows you to choose a goal, set the timer, and get started with your chosen intermittent fasting method. This feature ensures no confusion over when you began your fast or when it is due to end.
It also tracks your fasting journey and weight loss progress so you can review your overall fasting experience. When you create your FastEasy account, you are required to choose your intermittent fasting plan so the app can tailor the information to suit your specific diet.
What Are the Key Features of FastEasy?
The FastEasy features include a fasting tracker, fasting timer, step counter, and weight monitor. These components combine to help you maintain your fasts throughout your weight loss journey. Keeping track of your progress will ensure you reach your healthy weight goals.
FastEasy also caters to different fasting plans so that you can tackle your chosen eating pattern with assistance. You can also track the critical stages of your fasting journey to understand how your body is transitioning to an alternative, healthy way of functioning.
How Much Does FastEasy Cost?
You can download the app itself for free, but you must pay for a subscription to get started with FastEasy intermittent fasting. There are several plans to choose from, including monthly and annual subscriptions. Unfortunately, there is no trial or free version available for FastEasy.
It is difficult to find clear pricing for FastEasy. Based on our research, the following subscriptions are available for the following prices:
Monthly plan: $9.99–10.99
Three-month plan: $19.99–29.99
Annual plan: $39.99–59.99
There are some negative customer reviews about FastEasy's membership, with many claiming to have purchased a subscription without complete clarification of what they were buying. Users have also expressed difficulty and uncertainty when trying to cancel their membership.
Before purchasing the FastEasy intermittent fasting program, make sure you know what you are buying. FastEasy is an auto-renewal subscription service. You must cancel your subscription at least 24 hours before the end of the current period to avoid unwanted charges on your account.
Who Is FastEasy for?
FastEasy is for individuals who want assistance with intermittent fasting. Avoiding food for controlled periods can be challenging, especially if you're a newcomer to the fasting lifestyle. With FastEasy, intermittent fasting is easier to maintain and sustain for extended periods.
The app is designed for beginners and pros of all fasting types. It can be used in conjunction with any diet or nutrition plan, including the ketogenic diet and other low-carb diets, intuitive eating, and even the OMAD diet for those following a more advanced eating schedule.
What Devices Support FastEasy?
The FastEasy app is compatible with both iOS and Android devices. This allows people with different phones to use the mobile app. When using Apple devices, FastEasy is compatible with the following:
iPhone: iOS 14.0 or later
iPod touch: iOS 14.0 or later
Mac: macOS 11.0 or later and Mac with Apple M1 chip or later
FAQs
Is FastEasy worth it?
The FastEasy intermittent fasting app gets mixed reviews. It is worth it if you want to start mindful eating and keep up with your intermittent fasting schedules, but some customers find the app too complicated. We recommend trying the DoFasting app for easy and effective fasting.
Is FastEasy a legit app?
Yes, FastEasy is a legitimate app you can download from Google Play and the App Store. It has thousands of online reviews from legitimate customers who have tried the app first-hand, with a mix of positive and negative reviews about the app's overall performance.
How to cancel a FastEasy subscription?
You can cancel your FastEasy subscription by going into your Google Play or Apple account settings. According to the official FastEasy website, you must cancel at least 24 hours before the end of the current subscription period to avoid charges. You can also cancel by contacting [email protected].
How We Tested
In order to aid your decision-making process, we follow a set of criteria when we review a product. This helps us determine whether we are happy to recommend the product or advise readers to opt for an alternative item that might better suit their particular health goals.
When assessing a product, we prioritize quality, effectiveness, price, and brand reputation. Keep reading to discover how we rated the FastEasy app for these essential qualities.
Quality 7/10
The FastEasy app has good quality. It provides a fasting tracker, timer, push notifications, and guidance to support you with your new eating pattern, among other features. It also boosts weight loss motivation by monitoring your progress throughout.
Effectiveness 7/10
The best way to test the effectiveness of an app is to try it yourself.
From our perspective, FastEasy is effective if you want a beginner-friendly fasting tracker to record your fasting hours. The timer helps you fast long enough so your glycogen levels deplete, but it ensures you don't exceed your fasting window and avoid eating for too long.
It caters to different diets alongside your fasting regimen. So, people following a low-carb or ketogenic diet can use the app without altering their dietary preferences. However, the DoFasting and Keto Cycle apps may be more beneficial to these specific diets.
Price 6/10
The price is relatively low compared to other apps. However, it has fewer features to aid your journey than some of the more advanced apps on the market. It primarily works as a fasting tracker so you can time your fasts, but you might find it easy enough to set your own timer on your phone without the app.
Brand reputation 6/10
Funplex Limited is the company behind FastEasy. They have 6 other apps available to purchase, but there appears to be little information available about the company. There are many mixed FastEasy intermittent fasting reviews from customers who have tried the app.
A Word From RD
Intermittent fasting requires you to switch between an eating and fasting window. It promotes fat burning as your glycogen levels deplete, forcing your body to utilize energy from fat stores. Additionally, you eat fewer meals and consume fewer calories throughout the day.
Weight loss and weight management are two of the multiple benefits of intermittent fasting. The practice is also linked to better overall metabolic health, improved glycaemic control, reduced inflammation, increased energy, and reduced risk of certain chronic diseases.
Avoiding food for prolonged periods is highly challenging. It demands tremendous self-control and rigorous planning to succeed with an intermittent fast. Thanks to modern technology, the journey is a little easier with fasting apps that offer various assistance tools.
Rather than using multiple processes to record and monitor your progress, you can access everything you need in one place. With demand growing, apps now include everything from step, calorie, and macros counters, to fasting tips that boost weight loss results.
Fasting is a safe weight loss method for most healthy adults. However, you should always talk to your doctor before trying fasting or any form of restrictive diet to lose weight. They can assess whether your chosen practice is suitable for achieving healthy, sustainable weight loss.
Conclusion
FastEasy is primarily a fasting tracker that helps you monitor your fasts, but we're not convinced that it is the best professional intermittent fasting coach out there. If you want a more advanced app with a lot more features, then we recommend trying the DoFasting app.
DoFasting creates a customized fasting plan for you based on your personal needs and preferences. It ensures weight loss motivation with healthy recipes, meal suggestions, and health tips from nutrition experts to make it as easy as possible to lose weight with fasting.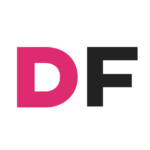 Useful progress tracker and calendar
Calorie tracker to track daily caloric intake
Over 5,000 nutritious recipes
Start DoFasting Quiz
Last update:
August 24, 2023
8 min read
1221 Views
0 Reviews