Klinio Review: Expert's View on This Diabetes Management App
Last update: September 21, 2023
17
2039
3
Can Klinio be the new way of managing your diabetes at home?
There are plenty of apps and programs that claim to support your diabetes journey, Klinio being one of them. This "next-gen solution" wants to help people fulfill their needs when managing diabetes and weight.
Finding a resource like Klinio may encourage you to make new habits. From new meal plans to beginner workouts, you could discover something great for your daily routine. Even learning how to track blood sugar levels regularly can prevent diabetes complications like cardiovascular disease and nerve damage.
As a doctor who has many patients with diabetes, I have always looked for ways to improve their health. When researching ways to effectively manage diabetes at home, I came across the Klinio app. I decided to try this app to determine whether it can help my patients manage their health and build healthier habits.
Discover more about this app and my experience in this review.
What is the Klinio app?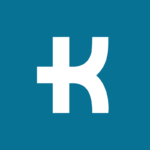 Personalized and diabetes-safe meal plan
An integrated shopping list that matches the meal plan
No-equipment home workouts
All-in-one health and progress tracker
Detailed activity log
Start Klinio Quiz
Pros
Healthy meals only take 15–20 minutes to make

Option to change any customized meal plans

Quick workouts to complete at home

Easy-to-track blood glucose features

Grocery lists that contain products from any grocery store

Constant app updates from diabetes experts

You can use Klinio on a personal computer

Diabetes courses designed by health professionals
Cons
Subscription doesn't come with a glucose meter

You'll need to go through registration

Restrictive calorie recommendations

Short workouts
The Klinio app is an application designed to support those with diabetes and prediabetes. It offers plenty of features that encourage you to make new healthy habits. Klinio believes people should enjoy healthy eating, exercising, and losing weight without worrying about their condition.
Upon downloading this app, you'll find personalized meal plans that cover calories, macronutrients, and recommended sugar intake. The 45,000+ recipes are there to slowly reduce carbohydrates in your diet, as this energy source can disrupt blood sugar levels.
Klinio also has comprehensive activity logs that comprise no-equipment beginner workouts and progress trackers. Monitoring your blood glucose patterns, glycated hemoglobin (A1C), daily steps, weight loss goals, and medications is crucial for staying on top of your health. You can use this virtual assistant app to take better care of your overall health.
The creators of Klinio wanted to empower people to create lifelong habits. They have 180,000+ active subscribers who benefit from educational dietary plans. Everyone gains access to growing meal plans, easy workouts, activity logs, blood sugar trackers, and inspirational content.
The goal of this app mainly revolves around diet and lifestyle changes in a fast-paced world. Klinio encourages customers to manage diabetes-related issues. This can prevent long-term health damage from fatigue, blurred vision, fainting, and migraine headaches.
Who is the Klinio app for?
Klinio is for people with diabetes-related problems such as high blood sugar, extreme fatigue, weight gain, and high blood pressure. Features like personalized meal plans and grocery lists cater to diabetes management by providing the user with a balanced diet. This way, people can eat the right foods to improve blood sugar control.
You can also use this app for weight loss. There is a daily schedule that comprises food, exercise, water intake, and current weight that encourages you to achieve your weight loss goals.
How I Started With the Klinio App
Signing up for Klinio was an easy process. All I needed to do was complete the quiz to get the pricing and a personalized program catered to my results. I chose type 2 diabetes as it's the most common diagnosis among my patients. The answers were also based on common worries that my patients have, such as body fat and low physical activity.
Other questions involved gender, dietary preferences, allergies, medical conditions, meals per day, physical activity, age, height, current weight, and target weight. Then, I entered my email before receiving a detailed plan for diabetes management and weight loss.
These are the results Klinio presented me with. I noticed that the body mass index (BMI) was high, which told me I should follow a low-calorie diet to lose stubborn body fat.
It also gave me an estimated daily calorie intake of 1,150–1,300, which can be low for some people. Since I eat around 2,100 calories to maintain my weight, removing 800 calories could be unsustainable. My advice would be to stick with a 500-calorie deficit and slowly increase that deficit when your weight loss slows down.
As an app, it's tricky to give weight loss recommendations in terms of calories and food because it doesn't always reflect the person's dietary needs. Therefore, I suggest you speak to your general practitioner before trying this diet.
What Are the Features of the Klinio App?
The Klinio app has plenty of features that encourage people to enforce healthy lifestyles and diet changes. The creators wanted everyone to track their diabetes on a simple application that doesn't contain intricate interfaces.
Let's take a closer look at the 5 main features of the Klinio app:
#1 Personalized meal plan
You can get a personalized Klinio meal plan that suggests your calorie, micronutrient, cholesterol, and sugar intake. Klinio specifically has 45,000+ delicious recipes, which means you won't be stuck for options. I believe this can help my patients control their blood sugar levels throughout the day.
Of course, not every meal plan will be to your taste, especially if you only like certain foods. This diabetes app gives you a chance to swap ingredients that don't cater to your dietary preferences. Elderly patients can also change meals based on their body weight goals and glucose numbers with ease.
These meal plans can benefit my patients with chronic conditions like high blood pressure, hypothyroidism, anemia, high cholesterol, irritable bowel syndrome (IBS), hyperthyroidism, and kidney disease. They can eat delicious meals no matter what needs they might have.
It's also refreshing to see a personalized meal plan because most online plans have set meals with little diversity. With Klinio, you can choose your dietary preferences and weight loss goals, meaning the app will cater a meal plan to your needs.
#2 Budget-friendly grocery list
No one wants to spend loads of money on food every week. I don't either, but the creators of Klinio were already prepared to offer a budget-friendly grocery list. You can view the pre-made list and find the ingredients in any local grocery store, making it perfect for elders who can't travel to far places.
The grocery list is also accurately categorized and measured to avoid food waste. My patients don't have to spend time organizing food when they're hungry or in a rush. Klinio creators knew that most weight loss programs detail exotic ingredients that are expensive in big grocery stores.
All you need to do is screenshot the list and head straight to your shopping destination. It's easily accessible, making your food shop experience much more efficient.
#3 Personalized exercise plan
Everyone has to start somewhere on their weight loss journey. Beginner workouts are the best place to begin when you don't have the right equipment. I discovered that Klinio offers no-equipment home exercise videos that range from 5 to 15 minutes, depending on your daily routine.
As a doctor, I don't always have time to go to the gym. The same goes for my patients who don't feel comfortable going to a busy environment. Therefore, Klinio offers low-intensity, at-home workouts that cater to all ages and health conditions.
There are also 100+ personalized workouts that cover running, cycling, walking, hiking, and more outside activities. This may encourage you to make morning habits to get out of the house. Frequent exercise is super important for controlling and maintaining blood sugar levels.
#4 Detailed progress tracker
The Klinio app has a comprehensive progress tracker that logs your blood sugar, glycated hemoglobin (HbA1c), daily steps, current weight, and prescription medications. This feature can help my patients follow each glucose measurement to ensure their conditions won't get worse unexpectedly.
The creators of Klinio understand that managing diabetes can be very overwhelming. Sometimes you may forget to check blood sugar levels or eat the right foods to prevent physical symptoms. This app can use your data to make the most out of your treatment plan, which I believe to be helpful for weight loss and diabetes management.
#5 Educational resources
I read through Klinio's educational content to learn more about their expert advice. As a doctor in the medical industry, I quickly approved their helpful information. They provide articles related to nutrition and self-monitoring of blood glucose (SMBG), along with exercise and diabetes management courses designed by health professionals.
My patients can read this information while waiting for an appointment with me. They constantly have access to exercise and nutritional advice when managing their symptoms at home.
What I Liked About the Klinio App
If you're a medical professional like me or someone who wants to keep their diabetes under control, learning about the health benefits of Klinio is essential for determining its suitability.
Below are some reasons why I enjoyed the Klinio app:
#1 It emphasizes a healthy diet and exercise
Lifestyle habits are of utmost importance when managing diabetes and prediabetes.
The meal planning feature helps you focus on nutrition to ensure your body is getting everything it needs. The meals were flexible to fit my schedule, making it quick and easy to fill my diet with goodness. This will also help my patients feel better overall while supporting weight loss and weight maintenance.
Klinio's meal plans are also suitable for vegans and vegetarians. You can choose which foods you dislike, along with any allergies.
Klinio encourages users to get active, even with short workouts for those with a busy schedule. Physical activity is another essential component of a diabetes management program. It makes your body more sensitive to the insulin hormone and helps regulate your blood sugar levels.
Like a healthy diet, exercise aids weight control and can help you lose excess weight.
#2 It supports weight loss
I think that Klinio is a versatile app because it also promotes weight loss. After receiving my results from the quiz, the program gave me a low-calorie diet plan for losing weight. There are also exercises designed for burning calories.
Many people with diabetes struggle with their weight, so it's good that there's such a focus on sustainable weight loss. Those who are overweight also have a higher risk of developing diabetes, so it's a win for them too.
One thing I tell my patients is to eat healthy and burn fat. Implementing these habits into their daily routines could strengthen their long-term heart health.
#3 It helps track progress and manage diabetes
Not all diabetes-related apps have tracking features that keep you updated on high or low cholesterol levels. Klinio specifically urges you to log how you're feeling throughout the day. This is great for building a better lifestyle that doesn't hold you back from doing fun things. My patients can also track their symptoms and present the report to me in our next meeting.
With Klinio's tracking tools, you can quickly log your blood glucose levels, glycated hemoglobin (HbA1c), medications, weight, and daily steps. I can use this information to better understand my patients' treatment plans and health records.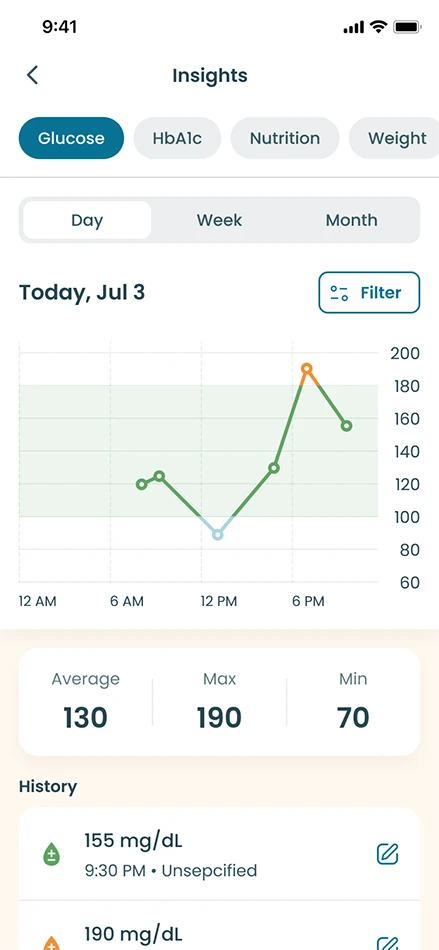 #4 You can join a supportive community
One powerful feature of Klinio is the online support community. I always recommend my patients join communities to gain advice and read diabetes educational content. With Klinio, they can talk to other people who are starting their diabetes management journey via the community Facebook group.
From personal advice to the best success stories, I discovered inspiration that pushes you to lose weight and feel healthier. Some inspiration includes personal stories on Klinio's website, including videos on weight loss and how people have nurtured healthy habits to manage their diabetes.
#5 You get plenty of diabetes-related information
It can be overwhelming to solve diabetes-related issues on your own. As a doctor, I don't want anyone to go through this health problem alone.
The Klinio app wants to support not only your physical health but your mental health as well, which I believe to be a caring and nurturing feature. You can scroll through Klinio to find plenty of FDA-approved research on how to manage diabetes properly.
My patients must understand their conditions, so accessing diabetes-related information from reliable sources is vital. With the app, they gain unlimited access to Klino Academy – a unique source with informative content on diabetes management, from origins and treatment to creating daily routines.
What the Klinio App Could Do Better
Reviewing the advantages of using the Klinio app can aid your decision-making, but it's just as important to examine the potential disadvantages.
Here are some things I considered when reviewing the app:
#1 Make calorie recommendations less restrictive
Calorie restriction is important for weight loss because it helps you create a calorie deficit. However, the daily calorie targets set by Klinio may be too low for some people, including my patients. For example, day one of a sample 3-day meal plan with Klinio totals just under 884 calories, which is very low and unhealthy.
A low-calorie meal plan can promote weight loss, but it's vital to take your personal needs into account. The number of calories you need depends on many variables, including your age, sex, weight, and activity level. You need enough calories for your body to function properly.
With harsh restrictions, meal plans may become unsustainable as people struggle to maintain a low-calorie diet. I believe that Klinio should offer meal plans that are 1,300 calories and above to ensure users stay healthy.
#2 Include longer workouts
The 5–15-minute workouts make daily exercise more accessible for my patients with muscle and joint problems. It's a great way for beginners to ease themselves into training and get more familiar with moving their bodies. However, these workouts might be too short for more advanced users.
While you might enjoy the gentle introduction, you're likely to crave a challenge as you begin to progress physically. I also believe that one short workout is not enough to meet the necessary daily activity requirements of 30 minutes.
If you want more from your Klinio exercise routine, you can create a longer training session by mixing different workouts. This can be a fun way for my patients to target other muscle groups and keep them engaged. For example, you could combine an upper- and lower-body workout.
#3 Provide a blood glucose meter
Some of the best diabetes apps come with a glucose monitor to make measuring your blood glucose levels even easier. Unfortunately, I found that the Klinio app is not accompanied by a physical device. However, my patients can easily connect a glucose-tracking device to their Klinio app.
#4 Add a free trial and coaching option
Before recommending Klinio to my patients, I want to give them a free trial. Sadly, Klinio doesn't seem to offer a free trial for the premium features. Therefore, I had to buy the premium version myself to determine whether the app was worth it.
However, the inexistence of a free trial would probably not stop people who have more severe cases or really struggle to manage their condition. You can also cancel the subscription if you feel like the app isn't for you.
Klinio can also add a coaching option, as my patients can talk to health professionals virtually when no in-person appointments are available with me.
What Is the Price of the Klinio App?
According to the Klinio website, the following subscription options are available:
2 months: $33.00 ($16.50/month)
4 months: $66.00 ($16.50/month)
6 months: $99.00 ($16.50/month)
A longer subscription plan is usually the cheapest option. This price point is for anyone who wants to lose weight and build healthy habits in the long term. However, these prices can change depending on seasonal and personalized discounts. I discovered that you might request full or partial refunds if there is an issue with the app, such as glitches or faulty updates.
Here is a breakdown of the pricing plan:
What Do Other People Say About the Klinio App?
I did my research on some customer reviews to determine more pros and cons of this app, along with detailed personal experiences. You can also use these reviews to make a more informed decision on whether to buy a subscription.
Most of the customer reviews are positive and state that the app is effective at tracking blood sugar and providing meal plans based on your goals. It is also convenient for logging food, choosing meals, and following a grocery list.
Here is what other customers have to say about the app: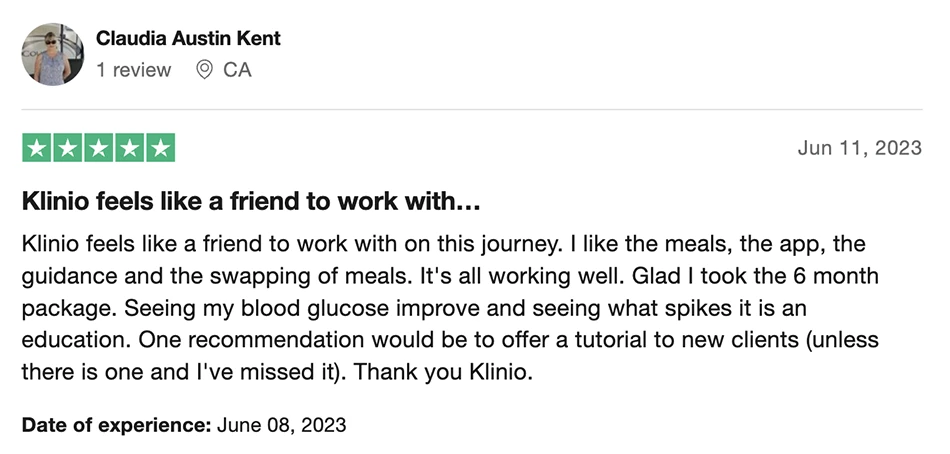 Klinio App vs. the Alternatives
Comparison Winner: Klinio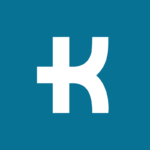 Pros
Extensive recipe database
Has educational resources for diabetes management Exercise plans
Grocery lists for meal planning
Blood glucose tracking features
Customized meals based on your food preferences
Community support
User-friendly app for blood glucose monitoring
Fast readings
Strong integration with Apple Health
Compact storage
One-on-one coaching
8-hour glucose forecasts
Focuses on long-term weight loss
Exercise trackers Access to certified health experts
Psychology-based research for building better habits
Support from a virtual coaching team
Doesn't ban any food groups
Bright and colorful user interface
Exercise and medication logging
Blood glucose graphs
Motivating challenges
Compatible with Apple Health and Google Fit
Gives you an estimated HbA1c
Free testing strips
Virtual support network
Encourages a healthy lifestyle for those with diabetes
Exercise guidance
Nutrition tips
Comes with an advanced blood glucose meter
Cons
Short exercises
No glucose meter
Restrictive meal plans
Customer complaints about the app crashing
Reports of missing test strips
No detailed food log reports
Can be expensive
Time-consuming food log
Low-calorie plans
Can only connect through Bluetooth Accu-Chek meters
Not many features in the standard version
No direct integration with continuous glucose monitors
Poor Apple Health Integration
Logging data is time-consuming
Users aren't comfortable with the coaches viewing personal data
How I Tested the Klinio App
There are plenty of things to consider when buying a new diabetes app. It needs to have detailed features that make a difference in your daily routine. The brand also requires a positive reputation, including its production process, customer reviews, and company morals.
I considered the below factors in determining whether Klinio is suitable for my patients:
Quality
Klinio is a company that regularly updates its app on both mobile devices and personal computers. They include high-quality features that help users navigate their health journey. This might be new diabetes recipes, workout videos, or trending tips from professional nutritionists.
The Klinio app is very organized and holds tons of characteristics. My patients won't have to spend time going through ads or unnecessary data. It has all the relevant information in one place. Most of the quality comes from the structured Home, Nutrition, Activity, and Health pages, making it easier for elderly patients to navigate.
Effectiveness
Having all of your diabetes management tools in a single app is very effective. Klinio gives you the right guidance on how to control glucose and cholesterol levels. It also helps people with diabetes lose weight, as the app contains professional tips from certified medical doctors.
Most of the customer reviews already state how they've achieved positive results. This is just through meal planning and eating the right foods. Klinio recorded that the combined weight loss in all users is 430,890lbs. A huge number already shows this app is working for everyone, which makes me more inclined to suggest Klinio to my patients with a diabetes diagnosis.
Price
The Klinio app is more affordable than most diabetes apps on the market. You can choose a plan that has the best price for your preferences. Their subscription only starts from $1.29 per week, making it great for beginners who just want to test the management features.
Some of the in-app purchases might seem expensive, but they aren't compulsory. I believe my patients can still use Klinio to manage diabetes without added books or recipes. The regular seasonal and personalized discounts can also help me get some money off the products.
Brand reputation
Klinio has plenty of information about its mission, research, and editorial team. They want to provide the most "engaging and effective" plan that helps those with diabetes lose weight. I feel more comfortable buying the app from a company that has strong values.
It's also important to recognize how Klinio presents its data. On the official website, they state their diabetes application is constantly reviewed by 34 professionals. I would encourage my patients to read the well-researched information before deciding on whether to try the app.
A Word From Our MD
Rosmy Barrios, MD
Medical advisor for Health Reporter
Finding the right meal plan or exercise guide may be overwhelming when you have diabetes. Your mental health might start to decline after balancing diabetes with losing weight safely. The Klinio app wants to make sure this doesn't happen by providing the best tracking features and meal plans based on your food preferences.
Consider downloading this app if you want to log your blood glucose levels each day. It's very important to stay on top of your health, especially when trying to lose weight. Klinio is essentially a "diabetic diet log" that gives you plenty of customized lifestyle recommendations.
Making the right lifestyle changes will hugely impact your diabetes. Even small things like going for a quick run or eating a healthy snack can make a physical difference. Just remember the Klinio app is there to guide you, and with solid motivation, you can create lifelong habits.
Always talk to a licensed healthcare provider if you're unsure about certain recipes and workout videos. Older adults might need that extra guidance when avoiding joint or muscle problems. Diabetes management plans shouldn't be overwhelming or complicated to deal with.
FAQs
Is Klinio legit?
Yes, Klinio is part of the digital therapeutic alliance and has also been accepted by the Validation Institute. This company produces legit products that go through stages of testing. Strong customer reviews suggest Klinio is a great app for managing their health condition.
Does Klinio work?
The Klinio app works for managing your diabetes safely. You can use different features to prevent blood sugar levels from getting too high. Everyone will have a unique experience using the app, so experiment with all the features to see what works best for you.
How to contact Klinio?
Klinio has the relevant contact information on its official website. This information includes their help center page, which gives you extra support when accessing the app. You can view your account, subscription, payments, technical issues, and purchased physical products.
Is the Klinio app free?
You can download the Klinio app for free, but you'll need to pay for the subscription. The price is usually $1.29 onwards, depending on the subscription you choose. Any in-app purchases range in price, but they're optional products only.
How to get Klinio app?
You can download this app from their official website: klinio.com
Conclusion: Is Klinio Worth It?
Now, is the Klinio app worth it?
You should purchase this helpful diabetes app if you want a new meal plan to lose weight. Everything you need is right at your fingertips, including the shopping list feature, exercise videos, comprehensive recipes, and tips for building healthier habits.
Despite the drawbacks, the app will be a great investment for my patients and clients. They can follow their personalized weight loss plans to improve their health and lifestyle. With their glucose meters at home, they're ready to go.
Last update:
September 21, 2023
17 min read
2039 Views
3 Reviews