Inno Cleanse vs. Colon Broom: Comparing Colon Cleansers
Last update: October 6, 2023
12
125
0
Discover the health benefits and drawbacks of Inno Cleanse and Colon Broom to find which is best for your gut health.
Fed up with feeling heavy and bloated after a meal? Or maybe you're sick of dashing to the bathroom, only to end up spending hours straining on the toilet? Whatever your gut health problem, two products claim to have the solution.
Inno Cleanse and Colon Broom are both digestive health supplements that clean out your colon. Both seem to be popular with consumers looking to get healthy, so we decided to put them to the test and see which one comes out on top.
We'll compare both products based on their ingredients, price, and safety to determine which may be more effective for your digestive health.
Inno Cleanse vs. Colon Broom: Which Is Better?
When both products are compared, Colon Broom seems to be a more effective supplement for gut health. This is because it contains psyllium husk, which is safe and clinically proven to relieve constipation. Although Inno Cleanse's herbs also have gut-cleansing properties, there are some questions regarding their long-term safety and efficacy.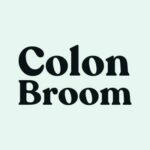 Brand
Colon Broom
Inno Cleanse
Pros
Stimulates bowel movement within 24h
Sugar-free
Clinically-proven ingredients
Vegan-friendly
Reduces bloating
Eliminates waste
Gluten-free and vegan-friendly
Cons
May cause bloating as the body adjusts to the extra fiber
Not suitable for those pregnant or breastfeeding
Possible side effects
Mixed research regarding long-term safety and efficacy
What is Colon Broom?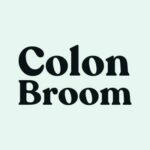 Promotes good gut health and a healthy digestive system
Facilitates bowel movements
May help to feel more satiated
Helps regulate blood sugar levels
Start Free Quiz Now
Colon Broom is a dietary fiber supplement created to improve gut health. By cleansing the colon and nourishing friendly bacteria in the gut, it helps to stop bloating, fight constipation, and restore regularity in your toilet trips.
The supplement's main active ingredient is psyllium husk powder, a natural fiber that acts as a gentle, gut-cleansing laxative. Clinically proven to reduce constipation, it does this by bulking and softening stools, making them easier to pass, as well as treating inflammatory conditions like irritable bowel syndrome (IBS).
The brand offers a delicious strawberry or tropical fruit flavor to order, and you'll also receive a free personalized nutrition guide full of healthy meal ideas to help you get a handle on your overall health and wellness.
Stimulates bowel movement within 24h

Sugar-free

Clinically-proven ingredients

Vegan-friendly
May cause bloating as the body adjusts to the extra fiber

Not suitable for those pregnant or breastfeeding
What is Inno Cleanse?
Provides digestive system support
Promotes good gut health
Improves energy levels
Regulates appetite
Get Started
Inno Cleanse is a digestive aid supplement designed to prevent bloating and improve your overall health from within. Its main aim is to provide a full body cleanse, flushing out toxins and waste that build up in the gut within just 24–48 hours.
The supplement does this with the help of natural herbal powders and extracts such as cascara sagrada and cape aloe, both of which have gentle laxative effects. Together with fennel seed, an ingredient that reduces water retention, these ingredients reduce bloating and ease constipation, making your toilet trips more comfortable.
The Inno Cleanse brand also claims that its product will help trim down your waist size thanks to its high fiber content and colon-cleansing properties. However, to fully experience these results, be sure to combine the capsules with a healthy diet and regular exercise.
Reduces bloating

Eliminates waste

Gluten-free and vegan-friendly
Possible side effects

Mixed research regarding long-term safety and efficacy
How Do These Products Work?
Psyllium husk powder is Colon Broom's star ingredient, which contains a mixture of two types of fiber: soluble and insoluble. While the supplement's soluble fiber content removes excess fluid, hence preventing diarrhea, its insoluble fiber adds bulk to the stool, making it easier to pass through your digestive system and combatting constipation.
Thanks to the powder's ability to expand inside the stomach and absorb water, the manufacturers suggest that you can expect your first bowel movement within 24–72 hours. You should then experience the full benefits of Colon Broom in just 4 weeks, including a healthier digestive system, less bloating, improved skin health, and higher energy levels.
On the other hand, Inno Cleanse uses its herbal formula to remove toxins that build up in the gut and intestines, causing bloating, constipation, and excess weight accumulation.
Ingredients like cape aloe work similarly to psyllium husk by adding bulk to your stool. Other powders like cascara sagrada have laxative effects that encourage gentle muscle contractions, helping to remove stools and excess intestinal waste.
To use Colon Broom, simply add one scoop to water, stir, and enjoy the supplement twice daily for at least 4 weeks for best results. Meanwhile, you'll need to take 2 Inno Cleanse capsules daily, and the manufacturer recommends using the supplement for only 14 days each month to avoid side effects.
To help you on your digestive health journey, Colon Broom also offers a free app that acts as a handy tool to help, motivate, and track your progress. In this app, you'll find a daily journal, reminders, and personal insights to tackle your poor digestive system health.
Ingredients
Although both products work to eliminate waste and make stools easier to pass, Inno Cleanse and Colon Broom take different approaches with unique ingredients. Read on for a full breakdown of exactly what each supplement contains.
Colon Broom
#1 Psyllium husk powder
Extracted from the Plantago ovata plant, psyllium husk powder is a natural fiber that helps promote regular bowel movements. It softens and bulks up the stool to ease painful bloating and constipation while also lowering cholesterol levels for better heart health.
The ingredient's fiber content may also help control blood sugar levels and promote satiety by expanding in the stomach, helping to reduce overall food intake.
#2 Citric acid
Found in citrus fruits like lemon, lime, and grapefruit, organic citric acid increases nutrient absorption, helping your body properly use vitamins and minerals from the foods you eat.
It also encourages the production of digestive enzymes, which help break down foods. Having an enzyme deficiency causes uncomfortable gastrointestinal symptoms such as stomach cramps, bloating, gas, and diarrhea.
#3 Stevia leaf extract
Stevia is a natural sweetener that is often used as a healthy sugar replacement. Containing zero calories, it provides an intense sweet taste that won't cause your blood sugar levels to spike, making it ideal for those with diabetes, on the keto diet, or people wanting to lose weight.
Studies also indicate that consuming stevia can increase levels of "good" HDL cholesterol and lower harmful LDL cholesterol levels, reducing your future risk for heart disease.
Inno Cleanse
#1 Cascara sagrada
Cascara sagrada is a shrub commonly used as a gentle laxative ingredient in colon cleansers. It's thought to help move stools and excess waste smoothly out of the body by stimulating muscle contractions in the intestines while preventing loose and watery stools.
However, Food and Drug Administration (FDA) approval of the ingredient for constipation was reversed in 2002. This was due to the lack of research confirming these benefits and concerns about its long-term safety.
#2 Cape aloe
Cape aloe is another mild laxative extract that eases constipation and helps promote bowel movement regularity. Originating from the leaves of a flowering plant, it also has significant antioxidant and anti-inflammatory properties that make it an ideal treatment for IBS, painful bloating, and eliminating toxins that may be causing tummy troubles.
#3 Fennel seed
Fennel seeds are packed with fiber, providing several benefits for our gut and heart health. Including this appetite-suppressing ingredient in Inno Cleanse allows the formula to keep you fuller for longer, meaning you're less likely to overeat and put weight on as a result.
However, research into fennel seeds for weight loss is conflicting. For example, one study found that women who supplemented with 300 milligrams of fennel for 12 weeks didn't experience a reduced appetite and actually gained weight compared to a placebo group.
Key Differences
One of the biggest differences between Inno Cleanse and Colon Broom is the ingredient profile. Colon Broom has a much smaller, simpler "Supplement Facts" label, with one main ingredient that makes up most of the powder – psyllium husk.
As we've mentioned, it is scientifically proven to gently cleanse the gut, soften and add bulk to your stools, and nourish the good probiotic bacteria within your digestive system. This makes the supplement ideal for those struggling with constipation and the symptoms of irritable bowel syndrome.
Inno Cleanse's primary goal is also to cleanse your body from the inside out. It does this with natural ingredient blends, including waist-trimming and advanced digestion complexes, enhanced detox, and pro gut health matrix.
However, while there is some research into the effectiveness of these ingredients, we also came across some concerns regarding their safety and efficacy, particularly in the cases of fennel seeds and cascara sagrada.
Another key difference is the usage of each supplement. With Colon Broom, you'll simply need to dissolve one scoop into a glass of water, whereas Inno Cleanse requires you to take 2 capsules. This may be inconvenient and off-putting for those who struggle to swallow capsules, so Colon Broom's delicious fruity-flavored drink may seem much more appealing.
Benefits
Inno Cleanse and Colon Broom share some potential health benefits that you may experience by including either one in your routine. We explain these in more detail below:
#1 Promote regular bowel movements
By providing a huge boost of fiber, Colon Broom acts as a gentle, bulk-forming laxative to soothe painful bloating, excess gas, and constipation that may be preventing you from visiting the bathroom. Inno Cleanse provides similar benefits, as its natural herbal properties stimulate muscular contractions that make passing stools easier and more comfortable.
Both are fast-acting and should trigger bowel movements within 24–72 hours.
#2 Detoxify the gut
By supporting healthier stools and triggering muscle contractions, Inno Cleanse may help remove excess waste that would otherwise be stuck in your intestines. Colon Broom's prebiotic fiber content also feeds the good bacteria within your body, helping it to eliminate harmful bacteria that cause toilet troubles.
Overall, both products have the properties to get rid of that excess gas and painful constipation-related bloat you may be feeling.
#3 May help suppress appetite
Studies show that consuming dietary fiber through supplements like Colon Broom may help suppress your appetite and keep you feeling satisfied throughout the day, which leads to a natural reduction in food intake. Similarly, some of the plant extracts within Inno Cleanse have potential appetite-suppressing properties, although research regarding this is mixed.
If your goal is to lose weight, it's important to remember that you'll need to be burning more calories than you consume through a healthy diet and regular exercise. The Colon Broom app may be able to help with this, providing a handy food diary and diet plan to keep you focused on your weight loss goals.
Possible Downsides
All dietary supplements have their downsides, and it's important to highlight these before purchasing either product. The main drawback of Colon Broom is its adjustment period, particularly if your usual diet consists of little to no fiber.
Although you may experience some stomach pain at first, this should subside after a few days, and you'll soon begin feeling the full effects of the colon cleanser.
We found Inno Cleanse's downsides to be much more evident. Research reveals that when herbal products are used as laxatives, they can lead to a range of adverse reactions requiring hospitalization, including gastrointestinal and skin issues.
Plus, some of these herbal ingredients can also cause liver toxicity when taken in high doses, meaning that Inno Cleanse shouldn't be intended for long-term use.
Side Effects
Inno Cleanse's side effects come mainly from its use of natural laxative ingredients. For instance, cascara sagrada is only intended for short-term use and may cause abdominal pain and cramping when used to treat constipation for longer than 7 days.
Although Colon Broom may cause some uncomfortable symptoms, these should disappear as your body begins to get used to the sudden increased fiber intake. If you are struggling with bloating, gas, or stomach cramps, try using the supplement just once a day to gradually build up your tolerance.
Pricing
Dietary supplements can often be expensive, so looking for money-saving bundles and promotions can be helpful. To see whether either brand's product is within your budget, here's the current pricing of Inno Cleanse and Colon Broom at our time of writing:
| | | | | |
| --- | --- | --- | --- | --- |
| | Colon Broom (price per bottle) | Colon Broom subscribe and save price | Inno Cleanse (price per bottle) | Inno Cleanse subscribe and save price |
| 1 bottle | $68.99 | $54.99 | $39.99 | $31.99 |
| 3 bottles | $44.99 | $35.99 | $36.99 | $29.60 |
| 6 bottles | $34.99 | $27.99 | – | – |
In addition to "subscribe and save" discounts, both brands offer money-back guarantees if you're not satisfied with the product, and Colon Broom also offers free US shipping.
Best in the Category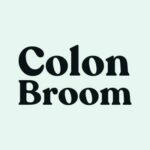 Brand
Colon Broom
Bellway
Organifi
Inno Cleanse
Pros
Stimulates bowel movement within 24h
Sugar-free
Clinically-proven ingredients
Vegan-friendly
Sugar-free
Gluten-free
Vegan-friendly
Available in a range of flavors
Certified organic ingredients
Many flavors to choose from
Money-back guarantee
Reduces bloating
Eliminates waste
Gluten-free and vegan-friendly
Cons
May cause bloating as the body adjusts to the extra fiber
Not suitable for those pregnant or breastfeeding
Complaints about bad taste and texture
Doesn't dissolve well in cold water
Flavor isn't very appealing
Potential side effects
Relatively expensive
Possible side effects
Mixed research regarding long-term safety and efficacy
How We Compared Inno Cleanse and Colon Broom
While comparing the two dietary supplements, we tested each in 4 categories that would help us make a fair decision on which is best. Here are the criteria we used:
Quality
For us to consider a supplement high-quality, it should contain powerful ingredients, comply with good manufacturing practices (GMPs), and have convenient, sturdy packaging. Both of the reviewed products fit this criteria while also being vegan-friendly and sugar-free. Another great element of Colon Broom and Inno Cleanse is that they exclude artificial colors and flavors.
Effectiveness
We found plenty of scientific research that backs psyllium husk for regulating bowel movements, so when it comes to supported claims, Colon Broom is an effective supplement. Although Inno Cleanse promises results in 24–48 hours, some of the evidence regarding ingredients like cascara sagrada is questionable and may not be safe for long-term consumption.
Price
Inno Cleanse is the more affordable choice for those on a budget. Colon Broom is a relatively expensive fiber supplement but great value for money in terms of the health benefits it delivers. Both brands provide discounts for buying the products in bulk, with the price per unit becoming cheaper the more containers you buy.
Brand reputation
Brand reputation is an essential factor, as it determines whether companies can be trusted to deliver safe, effective, and high-quality products. After reading reviews, users seem to rate both brands for their customer service and delivery time, along with transparency regarding the product itself. However, Inno Cleanse seems to have more mixed reviews than Colon Broom.
FAQs
What is the difference between Inno Cleanse and Colon Broom?
While both supplements are designed to improve gut health, Colon Broom uses psyllium husk fiber as its main ingredient to soften and add bulk to your stools. Meanwhile, Inno Cleanse contains a range of herbal extracts that detoxify your gut and remove waste buildup.
Where can I buy Colon Broom?
You can purchase Colon Broom on their official website, where you'll be guaranteed to get a legitimate product, along with the best offers and purchase options.
Is Inno Cleanse safe to use?
Inno Cleanse is safe to use if the supplement's instructions are followed carefully. You should only use it for 14 days at a time each month; otherwise, you may experience severe abdominal cramps or even more serious side effects, such as liver toxicity.
A Word From Our RD

Edibel Quintero, RD
Medical advisor for Health Reporter
Maintaining a healthy gut is not only essential for good digestion, but it also plays a key role in several functions throughout the body, including immunity, nutrient absorption, skin health, weight loss, and even our mood.
Unfortunately, poor digestive health is common in modern society and can be caused by a range of factors, from eating an unbalanced diet and being stressed to smoking and drinking alcohol.
Cutting out these bad habits can keep your digestive system operating smoothly, minimizing the bloating, cramps, and constipation you may be experiencing. You should also aim to drink plenty of water, exercise regularly, and include a range of fiber-filled healthy foods in your diet.
If you are experiencing any of the symptoms listed above for a prolonged period, you should consult a medical professional. They will be able to recommend the appropriate course of treatment, including how and when to take a fiber supplement to improve your digestive health.
Conclusion: Is There a Winner?
Both Inno Cleanse and Colon Broom have their advantages when it comes to detoxification, relieving constipation, and boosting gut health. However, Colon Broom emerges as the clear winner due to its inclusion of psyllium husk, a clinically-proven ingredient that will help regulate your bowel movements for good.
Although Inno Cleanse shows some promise thanks to its herbal ingredients, the supplement isn't suitable for long-term use and may even worsen your symptoms if used too regularly.
As with any new medication or supplement, you should always consider your unique health needs before deciding which is best for you. If you're unsure, a medical professional may be able to advise you on the best course of action.
Last update:
October 6, 2023
12 min read
125 Views
0 Reviews
${TOCSections.eq(0).find('a').text()}