Beyond Greens Review: A Deeper Look Into This Green Superfood
Last update: September 26, 2023
16
995
0
Is Beyond Greens a great supplement for promoting health and vitality? I analyzed it to uncover its potential benefits and areas for improvement.
I have come across various wellness products and supplements claiming to offer the secret to overall health and vitality. Among the many choices, green supplements have continuously caught my attention, especially because of their potential benefits in promoting digestive and immune health.
Many of my patients are also interested in learning more about using green powders to supplement their green vegetable intake.
When I came across Beyond Greens supplements, their reputation as a holistic health booster compelled me to take a closer look, driven by my commitment to providing well-informed guidance to my patients. I wanted to see if it would help my patients with gut‌ health issues or weak immune systems and increase their energy.
I inspected the ingredients, packaging, promised results, and available information. In this Beyond Greens review, I uncover this product's potential and evaluate whether it lives up to its promises.
What Is Beyond Greens?

Improves energy levels
Helps detoxify the body
Good for gut health
Gluten-free and non-GMO
Helps support gut health
Strengthens the immune system
Learn More
Pros
12-month money-back guarantee for unopened packages

Dairy-free and soy-free

Affordable

Boosts mental clarity
Cons
Lacks certified third-party testing seal

Has little information on whether ingredients are in clinically relevant dosages
Beyond Greens is a powdered nutritional supplement that claims to improve immunity and digestive health, increase energy levels, and help with weight loss. It's made by a company called Live Conscious, which makes dietary supplements.
Upon examining the nutrition label of Beyond Greens supplements, I couldn't help but appreciate its commitment to transparency and ingredient quality. Its non-GMO status aligns perfectly with my patients, who seek natural and wholesome options.
The absence of common allergens, preservatives, and artificial sweeteners is a reassuring feature, especially for those with dietary restrictions or sensitivities.
Being an evangelist of products that cater to a diverse range of dietary needs, Beyond Greens' keto, and vegan-friendly features certainly check these boxes.
What intrigued me even more about Beyond Greens' features is‌ that many of its benefits come from whole foods like fruits and vegetables. The Beyond Greens powder also contains probiotics, mushroom extracts, and matcha leaves.
The manufacturer also claims that the ingredients in Beyond Greens are third-party tested. Official third-party testing provides a layer of trust and accountability, assuring users that the product meets the stated quality standards.
Who is Beyond Greens for?
Beyond Greens is a health supplement for people seeking to promote their digestion and detoxification systems, increase energy, improve mental health, reduce stress levels, and have a stronger immune system.
Beyond Greens can also be beneficial for you if you struggle to consume an adequate amount of vegetables in your daily diet. This can include people with busy lifestyles or those who simply don't enjoy eating greens. Nonetheless, it should not be a substitute for healthy eating.
If you also have a known deficiency in certain vitamins, minerals, or antioxidants, Beyond Greens can help you fill those gaps. It's especially useful for boosting your intake of nutrients like vitamin C, vitamin K, and folate found in green vegetables.
However, it's important to remember that this supplement might not be suitable for everyone. If you are pregnant, trying to get pregnant, nursing, or have a medical condition, I recommend you speak with your healthcare professional before taking any new supplements.
Additionally, avoid taking Beyond Greens if you are allergic to any of its ingredients.
Why I Decided to Try Beyond Greens
My decision to try Beyond Greens was largely based on their commitment to transparency. Unlike some supplements that hide behind proprietary blends, Beyond Greens lists all of its ingredients and dosages on the label.
This means I know what is going into my patients' bodies and in what exact proportions. I can also evaluate whether the supplement is appropriate for their dietary needs and health goals.
The presence of ingredients like chlorella, matcha leaf, Rhodiola, and various mushroom extracts also attracted me to try this product.
Each of these elements has a great ability to promote various health-related factors, from energy to gut health, to mood, to detoxification. They represent a holistic approach to health, which is what I stand for.
How to Use Beyond Greens and My First Impressions
The recommended usage of Beyond Greens is straightforward – simply mix one scoop (3.8g) of the green powder into 8–12oz of water and stir continuously to avoid clumping. Beyond Greens dissolves pretty well.
I liked mixing it with juice or smoothies because it tasted better than with plain water.
The Beyond Greens container has 30 servings, which goes a long way since it has a small prescribed daily dose.
And if you're like me, you've probably tried other green powders with unpleasant tastes. But unlike many other super green drinks, Beyond Greens has a subtle matcha flavor when mixed into a smoothie that is more sweet than bitter.
I started including Beyond Greens in my daily routine, and soon after taking it, I felt refreshed and had a slight increase in energy. It wasn't a sudden, overwhelming burst of energy but a calm, energizing sensation that gave me a boost.
What I Liked About Beyond Greens: 6 Key Benefits
As I researched Beyond Greens, I learned that it offers several benefits to the body. Here are the main ones I've noticed:
#1 It contains all-natural, science-backed ingredients
I always focus on the quality and integrity of the ingredients used in dietary supplements. Since the body uses nutrients best when taken as a whole food, seeing whole foods like fruits and vegetables in Beyond Greens made me want to recommend it to my patients even more.
I also conducted extensive research on every ingredient in Beyond Greens. I can confirm that they are all science-backed and can offer the body numerous benefits, such as increased energy, improved gut health, and detoxification.
#2 It's easy to incorporate into your diet
It's relatively easy to add Beyond Greens into your daily meals. You don't have to go out of your way to make a separate dish or prepare anything special. You can just mix it with a glass of water, smoothie, or milkshake or even add it to your morning weight loss green tea.
Overall, it's a great way to get extra nutrients without the extra effort.
#3 It may improve your gut health
I always recommend probiotics and prebiotics to my patients who have gut issues. While the dosage in Beyond Greens is quite small, this product does have probiotics and prebiotics that can help balance the gut microbiome.
Achieving a balanced gut microbiome can lead to improved digestion, reduced discomfort like gas and bloating, and regularity in bowel movements.
The enzymes in Beyond Greens can also help digest meals more effectively, improving nutrient absorption and reducing waste.
Unlike some green drinks, this supplement doesn't contain artificial sweeteners, which makes it suitable for digestive health. Research shows that artificial sweeteners damage previously healthy bacteria that later invade the intestinal wall, leading to severe health complications.
#4 It boosts your immune system
I've been on the lookout for a dietary supplement that could boost my patients' immunity naturally and effectively. In my extensive research of Beyond Greens' ingredients, I found it to have elements like echinacea that have been shown to support a healthy immune system.
The supplement is also rich in vitamin A and selenium, which have anti-inflammatory properties that strengthen the immune system and fight infection. It also contains vitamins C and K, potent antioxidants that fight cell-damaging radicals.
By fighting the cell-damaging radicals, the antioxidants minimize the chances of chronic conditions like heart disease and diabetes. Additionally, vitamin K present in Beyond Greens prevents bone loss, improves eye health, and maintains healthy blood vessels.
#5 It has a flexible money-back guarantee
Beyond Greens offers a 12-month money-back guarantee, which is undoubtedly a notable feature. This made me feel more confident in recommending the product to my patients, especially those who have reservations about trying a new supplement.
I think Beyond Greens' commitment to offering a money-back guarantee demonstrates the manufacturer's belief in the product's quality and effectiveness. It also shows a great commitment to customer satisfaction.
#6 Every batch is third-party tested
Beyond Greens states on its website that every batch is third-party tested. This proves that the product is safe and of high quality. It shows that the company values transparency and accountability, which is important to its users. I can trust that what my patients put in their bodies is pure and free from harmful contaminants.
Where Beyond Greens Fell Short
While Beyond Greens offers a range of potential health benefits and has several positive reviews, it fell short in some areas and could not meet the preferences of some of my patients:
#1 The taste may seem too sweet
In my personal experience with Beyond Greens, I found the taste to be a bit on the sweet side. This sweetness is attributed to the use of ingredients like stevia, a natural sweetener commonly used in health supplements.
However, taste preferences are highly subjective, and what I find too sweet, you may find just right or even enjoyable.
#2 One serving has very small ingredient dosages
Although Beyond Greens boasts an impressive list of ingredients as its main selling point, it's worth noting that many of these components are included in relatively modest amounts. For example, a single serving contains 2,650mg of superfoods.
To truly reap the benefits of this supplement, it's important to maintain a balanced and nutritious diet. And as with any supplement, you should consult your physician first to find out whether you're actually in need of supplementation.
#3 The vitamin and mineral blend could be more diverse
Beyond Greens' vitamin and mineral blend is not as diverse as I would like. While it offers essential nutrients, some of my patients may seek a broader spectrum of vitamins and minerals to address specific health concerns or dietary preferences.
Consult with your healthcare professional if you have specific nutrient requirements or deficiencies that need to be addressed.
#4 You may experience mild side effects
Consuming this green powder may cause some side effects, such as bloating or diarrhea. Additionally, studies show that consuming Rhodiola supplements can result in dizziness or a dry mouth.
People with a mushroom allergy should also avoid this product as it contains four different functional mushrooms that can lead to detrimental health effects.
Overconsumption of the Ceylon cinnamon bark extract can also cause potential liver issues due to a substance it contains known as coumarin.
Since this green powder contains caffeine, it is unsuitable for people with hypertension and caffeine sensitivity. The caffeine in matcha powder may cause a spike in blood pressure.
Beyond Greens' Ingredients
Beyond Greens has 14 ingredients with several proposed health benefits, such as improving immunity, increasing energy levels, enhancing mood, and helping detoxify.
Unlike most super green food mixes, this green drink doesn't have complex formulas and proprietary blends, and the ingredient dosages are marked on the label. Below is a list of Beyond Greens ingredients.
#1 Rhodiola root
Rhodiola is a common herb that grows in Europe and Asia. The root is also referred to as the golden or arctic root, with over 140 active ingredients.
Its roots are adaptogens that help the body adapt to high-stress levels when consumed. For centuries, people in Scandinavian countries have used Rhodiola root to reduce fatigue, depression, and anxiety.
Studies show that people with chronic fatigue who used Rhodiola for treatments experienced improvements in mental clarity, mood, stress symptoms, and concentration in just over a week.
Animal studies have also proven that Rhodiola improves memory and cognitive function. The research concluded that it could efficiently counter mood disorders and improve cognition.
Despite mixed research results, some claim that Rhodiola helps improve exercise performance, and some studies show that consuming it improves young men's reaction time and antioxidant activity.
However, other research indicates that Rhodiola doesn't improve muscle performance or oxygen uptake and, therefore, doesn't improve athletic performance. There's a need for more studies to confirm its potential in sports performance.
Overall, research findings show that the effective dosage for improving fatigue, stress, and depression symptoms varies between 400mg and 600mg, which is considerably higher than Beyond Greens.
#2 Matcha leaf
Matcha leaf has a unique nutrient profile and has become popular for use in lattes, teas, desserts, and coffee shots. It's made from green tea leaves harvested and ground to a fine powder. Matcha powder contains more caffeine than traditional green tea.
It is high in antioxidants that benefit health by preventing cell damage and lowering the risk of chronic diseases. It also helps improve the liver and minimize the risk of liver disease.
Additionally, matcha has some components that improve brain function as they contribute to improvements in memory, reaction time, and mental clarity.
It contains L-theanine, a compound that is useful in altering the effects of caffeine, promoting alertness, and helping minimize energy level crashes associated with caffeine consumption.
Best of all, matcha helps reduce heart disease risk by lowering bad cholesterol levels. It also helps lower body fat percentage by increasing energy expenditure and fat metabolism in moderate-intensity exercises like rowing.
#3 4 types of functional mushrooms
Beyond Greens' formula contains four types of mushrooms: organic reishi mushroom, cordyceps mushroom, turkey tail mushroom, and lion's mane mushroom.
Organic reishi mushroom is famous in Asia, and it has antioxidant properties that help improve the immune system, fight inflammation, increase energy levels, and reduce stress.
Studies show that reishi mushrooms have anti-cancer properties and are used for therapy among breast cancer patients. However, the dosage of reishi mushrooms in Beyond Greens is not clinically relevant to give any benefit.
Cordyceps mushrooms are also common in Asia, and they reduce inflammation, improve energy levels, and support immune health. They enhance exercise performance by improving oxygen uptake during workouts.
Organic turkey tail mushroom is known for its turkey tail appearance. They have antioxidants and compounds such as flavonoids and prebiotics that are good for improving immunity. Prebiotics are also essential for the digestive system.
Organic lion's mane mushroom is native to Asia and is suitable for cognitive function, lowers inflammation, improves digestion, and helps the body's immune system.
However, there are few studies conducted on humans, and most of the associated benefits of lion's mane mushroom are from animal studies.
#4 Chlorella
Chlorella is a freshwater alga rich in zinc, omega-3 fats, and vitamin A. It has an indigestible cell wall, so humans need to take it as a nutritional supplement to enjoy its benefits.
Chlorella binds to heavy metals, making it suitable for removing toxic compounds from the body. Reducing heavy metal toxicity improves kidney, liver, and brain health.
Some studies showed that people taking chlorella produce more antibodies, contributing to increased immune activity than a placebo group. The fiber, carotenoids, and antioxidants in chlorella also help lower cholesterol levels.
#5 Milk thistle
Milk thistle is a prickly plant commonly used as an herbal remedy. It is a complementary therapy for people with liver damage because it promotes liver health by protecting against toxins. Its antioxidant and anti-inflammatory properties also improve neurological health and help prevent decline in brain function.
Milk thistle is also suitable for athletes as it stimulates bone mineralization, thus minimizing the risk of diseases like osteoporosis. It also possibly has some anti-cancer properties, but the studies on humans are limited.
#6 Lactospore
Lactospore is a probiotic containing the Bacillus coagulans bacteria. This bacterium is present in fermented foods like sauerkraut and yogurt and is suitable for digestive health. It alleviates irritable bowel syndrome characterized by diarrhea, constipation, and abdominal pain.
It also helps reduce bloating and the risk of respiratory tract infection. However, lactospore may interfere with immunosuppressant medications and antibiotics.
#7 Ceylon cinnamon bark
Ceylon cinnamon is extracted from the bark of a tree famous in Sri Lanka. It is mainly to help with diarrhea, obesity, indigestion, and diabetes, though there is little scientific evidence supporting these uses.
It has high levels of antioxidants that help fight inflammation. Most dosages recommend consuming at least 1,000mg of Ceylon cinnamon for noticeable health effects, which is higher than the dosage found in Beyond Greens.
Beyond Greens vs. the Alternatives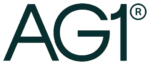 Pros
Improves heart health
Boosts energy levels
Maintains healthy blood pressure
Promotes weight loss
Protects against cancer
Promotes digestion
Improves the nervous system
Promotes recovery
Supports liver and hormone function
90-day money-back guarantee
Contains all-natural ingredients
Boosts the immune system
Promotes gut health
12-month money-back guarantee
Third-party tested
Cons
Lacks enough evidence
Overconsumption may cause health complications
Not suitable for people with low blood pressure
Not suitable for pregnant or breastfeeding women
May cause digestive issues
May be too sweet for some people
Small ingredient dosages
May cause mild side effects
What Do Other Users Say About Beyond Greens?
Many satisfied customers report increased energy, improved digestion, and even better mental clarity since using the product.
While Beyond Greens has an average rating of 4 stars, the negative reviews are typically given by those who compare it to other green powders and give it one star.
Some users find the taste of Beyond Greens to be a drawback, possibly due to the sweetness of ingredients such as stevia. Taste is subjective, and what one person may enjoy may not appeal to another.
Price and the fact that it doesn't compete with other green powder options are other common concerns. Some users complain of an upset stomach after consuming it.
How I Tested Beyond Greens
As a health professional, I evaluate products based on various criteria to meet the maximum satisfaction of my patients. In this Beyond Greens review, I had evaluation categories such as quality, effectiveness, pricing, and brand reputation.
Quality 8/10
The quality of a product is the most crucial evaluation factor as it shows whether a product is suitable for use. I assessed the technologies, manufacturing standards, and the accuracy and safety of the technologies and ingredients used.
Effectiveness 7/10
No one wants to purchase a product that doesn't work as advertised. I, therefore, assessed the ingredients in this product, the user-friendliness of the product, and the potential side effects experienced.
A product with less than optimal effectiveness can be detrimental to the user and may only lead to further health complications.
Price 8/10
I also evaluated the price point to determine whether customers are receiving their money's worth and whether there are hidden costs and charges. A nutritional supplement must have an acceptable price range for sustainable use over a prolonged period.
Brand reputation 8/10
A good brand shows the customers' confidence in the brand. A favorable brand depicts good customer service as the customers trust the products produced by the company.
Beyond Greens is produced by Live Conscious, a well-known brand for manufacturing supplements using organic greens to promote overall health.
A Word From Our MD
Green powder supplements have several ingredients that support a proper diet. If you are facing nutrient and fiber deficiencies in your diet, it is best to start consuming healthy foods rich in fresh fruits and vegetables before considering supplementation.
Eating vegetables and other whole foods is the best way to achieve nutritional balance. As a whole, vegetables are more satiating due to the chewing action and high water content.
Dietary supplements are also rich in probiotics that help gut bacteria thrive. You can, however, get probiotics from other food sources such as kefir, sauerkraut, and Greek yogurt.
You can consider supplementation if you try following healthy eating habits and still struggle to meet your dietary needs. Supplements have a combination of nutrients that offers slightly more benefits than isolated nutrients.
It is best to stick to the recommended Beyond Greens serving size for the best results. Some green powders may also have side effects, and manufacturers warn people with specific allergies and pregnant and breastfeeding women from using them. It is, therefore, best to consult your doctor before starting dietary supplementation.
FAQs
Below are the answers to the frequently asked questions about the Beyond Greens powder supplement.
What is the flavor of Beyond Greens?
The prominent flavor in Beyond Greens comes from matcha extract. It, however, has a natural flavor, added salt, and stevia. It mainly tastes like matcha tea, but if you do not like it, you can mix it in a shake or smoothie.
Is Beyond Greens legit?
Beyond Greens is a legit green powder that helps the body detoxify and improve immune and mental health. It is worth a try if you need to feel more energetic. It is also manufactured by Live Conscious, known for producing quality supplements.
Is Beyond Greens good for weight loss?
Beyond Greens contain ingredients such as fiber that are good for weight loss. However, using the supplement alone for weight loss won't help, and it is best to incorporate it as part of a healthy diet and a regular workout routine.
Does Beyond Green have any side effects?
Some customers have reported experiencing digestive problems such as bloating or gas when they first started using Beyond Greens, but the problems subsided as their stomachs adjusted to the product.
Where can you buy Beyond Greens?
You can buy Beyond Greens from online retailers and stores, including Amazon, Walmart, and iHerb. However, I recommend purchasing from the manufacturer's official website to take advantage of subscriptions, bulk discounts, and other offers.

It also guarantees that you will never receive a knockoff but the real thing. Plus, all subscribers get free shipping.
Final Verdict: Should You Try Beyond Greens?
After a comprehensive evaluation of the available information about Beyond Greens, I can confidently say that it is a quality green powder supplement that provides several health benefits.
Given its emphasis on promoting the digestive system, immune function, and detoxification, it may be a helpful addition to a healthy diet and way of life.
Like other super green food mixes, Beyond Greens isn't a magic wand for your health. It is a dietary supplement and not a replacement for a balanced diet.
While it offers potential benefits, most of Beyond Greens' ingredient dosages may be insufficient for your nutritional needs. If you're not experiencing the desired changes in your health, you may try other green powders such as SuperBeets or Athletic Greens.
Last update:
September 26, 2023
16 min read
995 Views
0 Reviews