Keto Cycle App Review: A Doctor's Verdict (+Results)
Last update: October 8, 2023
12
1684
3
Is the Keto Cycle app something I would recommend to my patients?
Keeping a healthy lifestyle has become increasingly challenging in today's fast-paced world. Being a medical professional, I see many patients struggling with weight management and finding sustainable diet plans. In the last few years, however, I have discovered a ray of hope in the form of a low-carb, high-fat diet.
I had a patient with pre-diabetes who suddenly lost 60 pounds in five months, her blood sugar levels dropped significantly, and her cholesterol levels stabilized. During her last visit, I asked what her secret was, and that's how I learned about the Keto Cycle app.
Her experience with this innovative app helped her transform her relationship with food and reach health and fitness goals like never before.
My curiosity and the fact that I am a doctor compelled me to try it on myself. Throughout this review, I will share my insights and experiences about Keto Cycle's features, usability, and its impact on my health.
What Is the Keto Cycle App?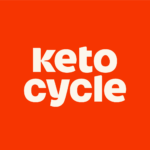 Proven scientific data
Calorie tracker
Customized meal plans and food prep
10,000+ easy-to-make keto recipes (including vegetarian options)
Full workout schedule
Motivational tips
Start Keto Cycle Quiz
Pros
Very affordable

Meal plans are personalized

Calendar and progress tracker

Supportive community

Optimal calorie calculator

Ability to track net carbs
Cons
Customer service is slow

Subscription pricing is unclear
The Keto Cycle app is one of the best-known keto diet apps, available on both iOS and Android, targeted towards people interested in the ketogenic diet lifestyle. 
It offers a variety of different features, from recipes to a progress tracker and calendar. Besides tracking your weight loss journey, you can also keep track of your steps, calories, and water consumption. Keto Cycle has a customizable workout program with a timer, which makes it stand out from other fitness apps.
You will definitely enjoy this app if you are looking for keto-friendly recipes, community, tips and tricks, and even articles written by keto experts.
How I Started With the Keto Cycle App
Before starting with the Keto Cycle, I had to take a short quiz about my experience with the keto diet, how much time I have for meal preparation, which food items I dislike, how physically active I am, and a few other questions.
After that, I received my personal summary that included my BMI, recommended calorie intake, and information about how the diet might change my body.
Keto Cycle offers three plans: two months, four months, and six months. To test out the keto lifestyle, I chose a two-month plan to see if it was right for me and if I could recommend it to my patients. The pricing for this plan will be discussed later in this article.
As soon as the app was downloaded, I began exploring.
Among the useful features of the Keto Cycle are a keto diet tracker (which calculates both calories and macros), a personalized meal plan, motivational tips, and a lot of information about this diet.
One of the things that impressed me most was having access to the keto dieters' community. I thought that it could be helpful for some people while adjusting to the changes. With access to a community of other keto dieters, I could ask questions, share my insights, and get support from people going through the same.
A Word From Our MD

Rosmy Barrios, MD
Medical advisor for Health Reporter
The keto diet is such a unique and exciting experience, especially if you've been searching for a way to lose weight. With support from an app, you can burn stubborn fat and build healthier eating habits.
This popular diet works because it encourages a constant fat-burning state of ketosis in your body. Much like intermittent fasting, keto restricts your body's access to carbs and forces it to find energy elsewhere by burning fat.
However, you shouldn't just download any diet app and hope for the best. It's important to check what the app contains in terms of meal plans and goals. Before starting any new diet, always talk to your healthcare provider.
6 Main Features of Keto Cycle
Since I am a doctor, I am constantly seeking knowledge about health and wellness, so I explored the Keto Cycle app thoroughly. My intention wasn't to lose weight personally, but to evaluate the app's features and effectiveness to determine whether it would make a valuable recommendation for my patients.
I will shortly review the key features of the Keto Cycle app and explain how it can benefit individuals wishing to lose weight or improve their health.
#1 Personalized meal plan with recipes
The Keto Cycle app's ability to generate customized meal plans with diverse recipes is one of its most impressive features. This app will create a customized meal plan for you, no matter if you're an omnivore, pescetarian, vegetarian, or even vegan.
With Keto Cycle's extensive recipe collection (Keto Cycle claims it has more than 10,000 recipes), users never feel deprived or bored, making it an attractive option for those looking to be healthier without eating chicken breast every single day.
#2 Grocery list
The grocery list feature of the Keto Cycle app is unmatched in terms of convenience.
With the app, users get comprehensive shopping lists based on personalized meal plans, simplifying the shopping process. This feature saves time and eliminates guesswork, making it easier for people to locate and purchase ingredients for their keto meals.
#3 Personalized workouts
A tailored workout routine is crucial for comprehensive health and wellness as not everyone has the same fitness level.
Keto Cycle recognizes this and offers workouts specifically designed for people following a ketogenic diet. The routines are designed to optimize energy levels and support fitness goals.
My confidence in my ability to perform the workouts was greatly enhanced by detailed instructions and demonstration videos.
#4 Progress Tracker
Staying motivated and seeking tangible results requires monitoring progress and not only concentrating on the number on the scales.
Keto Cycle's progress tracker provides an intuitive way to track weight, body measurements, and ketone levels. A before and after photo can even be made and kept in the app.
#5 Private Community
Users of the Keto Cycle app benefit from its private community. As a member of the community, I was able to exchange recipes, share thoughts, and seek advice from more experienced keto dieters.
It was an invaluable resource for me as I navigated the challenges and successes of a ketogenic lifestyle over almost two months. It fostered accountability, encouragement, and peer-to-peer support.
#6 Tips and Tricks of the Keto Diet
Educating users about the ketogenic diet is one of the best features of the Keto Cycle app, which I appreciate as a physician.
The app's knowledge base provides users with expert tips, tricks, and educational resources to support their understanding and execution of the diet. It provided me with valuable insights, giving me the ability to make informed decisions about dieting and maximize my results.
What Are the Benefits of the Keto Cycle App?
My experience with Keto Cycle has been mostly positive over the past two months. I discovered several benefits as I explored the app's features and followed my customized meal and workout plan. Here they are:
#1 My sugar and junk food cravings reduced
My cravings for sugar and junk food reduced significantly while using the Keto Cycle app.
As I have a very busy schedule, I often succumbed to these cravings before starting the ketogenic diet, which resulted in poor food choices and energy crashes. Following the personalized meal plans and delicious recipes led to a significant decrease in these cravings and better hunger control.
I was able to maintain better control over my diet and make healthier food choices.
#2 I lost 10 pounds
Although I didn't have weight loss in mind when I started using the Keto Cycle app, I lost 10 pounds.The ketogenic diet is proven to promote weight loss, so it is not a surprise.
By combining personalized meal plans, tailored workouts, and the app's comprehensive tracking features, I achieved these results without overthinking.
It was easy to maintain a caloric deficit by following the meal plans while still enjoying satisfying and delicious dishes. Despite not having much time for exercise, I stayed physically active thanks to the app's short exercise routines.
#3 My energy levels stayed constant
Upon adopting the ketogenic diet, I noticed a noticeable increase in my energy levels throughout the day.
The afternoons used to be a difficult time for me because I would often experience energy dips and crashes. I have noticed consistent and sustained energy levels after following Keto Cycles' well-balanced meal plans and focusing on healthy fats.
I was no longer relying on caffeine or sugary snacks to get through a long day, and felt more productive and focused as a result. This is also a scientifically proven benefit of this diet.
What Are the Downsides of the Keto Cycle App?
In my almost two-month journey with the Keto Cycle app, I encountered a few downsides that I believe should be addressed. Although the app offers several positive features, it's important to give it an honest evaluation.
#1 Customer service was too slow
My major complaint with the Keto Cycle app was the slow response time from customer service.
There have been times when I encountered technical issues or had inquiries that took longer than expected for the support team to resolve.
I found the lack of prompt assistance frustrating, especially when I needed help or clarification regarding specific app features. User experience could be greatly improved by improving customer service speed and efficiency.
#2 I had to buy a subscription without testing the app first
As a downside, the Keto Cycle app requires a subscription and doesn't offer a free trial.
Those hesitant to sign up for a paid subscription or those seeking a more budget-friendly option may find this deterrent.
The app could be made more accessible to those with varying financial capacities by providing more flexible pricing options, such as one-time payments or tiered subscriptions.
#3 This diet has some side effects
As a doctor, I must mention that the keto diet has some side effects. Due to the high protein and low fiber content, it can cause constipation. Staying hydrated and eating fiber-rich foods can help alleviate these unpleasant problems.
A restricted diet, particularly one that excludes fruits, whole grains, and legumes, increases the risk of nutrient deficiencies. It may be necessary to supplement vitamins, minerals, and fiber to meet the body's nutritional needs.
In certain circumstances, ketoacidosis, a potentially dangerous condition characterized by extremely high levels of ketones and blood acidity, can occur. The keto diet is designed to achieve nutritional ketosis, which is different from ketoacidosis, which occurs when diabetes is uncontrolled. Consult your healthcare provider before beginning the keto diet if you have diabetes or any underlying health conditions.
How Much Does the Keto Cycle App Cost?
The app isn't free, so I had to purchase a subscription to access all of the cool features I described above. With its very affordable price, the keto diet can be tried by the widest variety of people.
Currently, Keto Cycle offers 2-month, 4-month, and 6-month subscription plans. Prices at the time of writing this review were as follows:
3 months: $3.81 per week;
4 months: $2.65 per week;
6 months: $2.54 per week.
You get a better deal if you commit to the app for a longer period of time.
Contact Keto Cycle
You can contact Keto Cycle's support team if you need any assistance. There are three ways to do that:
What Do Online Reviews Say About the Keto Cycle?
Users' experiences and opinions are often valuable when evaluating a product or service. Analyzing online reviews for the Keto Cycle app provided valuable insights into its effectiveness and user satisfaction.
As part of my research, I delve into the world of online reviews to learn more about Keto Cycle from other users' perspective.
How I Tested Keto Cycle
As a doctor, I conducted a thorough testing period spanning almost two months to evaluate the effectiveness and suitability of the Keto Cycle for my patients. As part of my assessment of this tool, I considered its quality, effectiveness, brand reputation, and price.
Quality 9/10
Quality-wise, I found Keto Cycle to be very good. Its intuitive user interface made it easy to navigate and access the different features of the app.
The meal plans provided were well-designed and tailored to meet individual goals and dietary preferences.
Moreover, the workout routines offered were well-designed with clear instructions and demonstration videos. Keto Cycle demonstrated high levels of quality in design, content, and user experience.
Effectiveness 9/10
As part of my testing period, I closely monitored Keto Cycle's effectiveness.
Weight loss, increased energy, and reduced sugar cravings were observed as positive results. Together with educational resources and tracking features, the app's meal plans and tailored workouts contributed to its effectiveness in supporting a ketogenic lifestyle.
As a result of the app's comprehensive approach and attention to detail, positive results were achieved during the two-month testing period.
Price 8/10
Based on the value provided, I found the Keto Cycle app's price to be reasonable.
In addition to personalized meal plans, recipes, workouts, and progress tracking, the app provides community support as well. Although the subscription cost may discourage some potential users, the app's quality and effectiveness make it worth the cost.
There are, however, differences in pricing according to location and discounts or promotions.
Brand reputation 7/10
Although Keto Cycle has gained popularity in the market, it has a mixed brand reputation.
Many users have successfully achieved their health and weight loss goals using the app. There are, however, some negative reviews and concerns raised about customer service and occasional technical problems.
Even though these concerns did not significantly impact my personal experience, they indicate that the Keto Cycle app's brand reputation is not without flaws.
Keto Cycle vs Alternatives
There are many different diet apps on the market, from keto diet to more general diet apps. We've put together a comparison of some of the most popular diet apps and put them up against Keto Cycle to see how this keto diet app compares.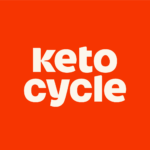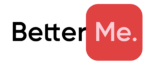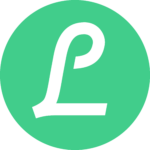 Brand
Keto Cycle
BetterMe
WeightWatchers
Lifesum
Pros
10,000 recipes at your fingertips
Three different subscription models
Access to a community of other keto dieters
Easy-to-use
Small daily life changes to lose weight
Recipes and weight tracker
No food restrictions
Supportive community
Coaching via phone or text message
Easy-to-use and has a large food database
Easy-to-follow recipes
Food tracker, water tracker, calorie counter
Cons
Slow customer service response
Confusing subscription model
Overpriced
No water tracker
Not very user-friendly
Only basic nutrition info
Features behind premium subscription
Frequently Asked Questions
Is Keto Cycle legit?
After quite a bit of research and looking into the product from every angle, from customer service to the meal plans, we're happy to say that it is 100% legitimate.
Does Keto Cycle work?
Like most apps, Keto Cycle is a tool. You get out of it as much as you put into it! It works so long as you're dedicated and ready to commit.
Can I Use Keto Cycle if I'm Vegan or Vegetarian?
Yes! It offers thousands of vegetarian and vegan recipes to help you plan meals, no matter your meat preferences.
Does Keto Cycle have a refund policy?
Yes. As long as you request a refund within 14 days of purchase, you can get a partial refund. After that partial refund, you will be able to use the subscription up until the end date.
Where to get the Keto Cycle app?
Download it directly from the Keto Cycle official website: https://ketocycle.diet
Conclusion: Would I Recommend Keto Cycle to My Patients?
For almost two months, I have been using the Keto Cycle app to adopt a ketogenic lifestyle and reap the benefits of it. To my patients who wish to lose weight and feel healthier, I would definitely recommend it.
The personalized meal plans, diverse recipes, tailored workouts, and progress-tracking features have proven effective for reducing sugar cravings, promoting weight loss, and maintaining consistent energy levels.
Although the app has some minor drawbacks, its overall quality, effectiveness, and reasonable pricing make it a great choice for anyone looking to embrace the ketogenic lifestyle.
Last update:
October 8, 2023
12 min read
1684 Views
3 Reviews
${TOCSections.eq(0).find('a').text()}