Immudi Plan Review: Does It Really Reduce Inflammation?
Last update: September 18, 2023
11
52
0
More than simply losing weight, the Immudi anti-inflammatory plan claims to prevent chronic disease, but does it actually work? Read my detailed review to find out.
In a world of countless weight loss apps and fad diets, the Immudi anti-inflammatory plan stands out as a unique option for science-backed health transformation.
Beyond mere numbers on a scale, it uses a holistic approach to help users lose weight, with a focus on reducing inflammation in our bodies.
With a dedication to nourishing your well-being from within, this innovative app provides a roadmap to healthier living – with an emphasis on non-inflammatory foods coupled with weight-tracking tools and personalized workout plans.
To find out if the Immudi plan can actually reverse weight gain and enhance vitality, I decided to thoroughly examine this app and its methods.
What Is the Immudi Plan?
Easy to use
Meal plans created by certified nutritionists
Educational resources
Included workouts
Food and progress trackers
Learn More
Pros
The interface is incredibly intuitive

Contributes to an overall lifestyle change

Provides educational resources for users to learn about inflammation

The meal plan is tailored to food allergies and preferences

Reduced inflammation impacts every aspect of wellness
Cons
Workouts are not customized

Involves food restrictions

More expensive than some weight loss apps
Immudi is a nutrition app designed to combat inflammation through changed lifestyle habits, mainly food-related since processed foods are one of the leading causes of inflammation.
Users are provided with various resources, from meal plans to inflammation education, to help them on their journey.
In addition to experiencing all the benefits of reduced inflammation, like better mood and clearer skin, Immudi plan users can expect to lose body fat, bringing them closer to reaching their unique weight loss goals.
How Does the Immudi Plan Work?
Getting started with the Immudi plan is fairly easy. It starts with a questionnaire that should take less than 60 seconds to complete (although rushing through it isn't a good way to start using the app).
The questionnaire includes generic questions regarding physical symptoms, activity levels, mood/energy level throughout the day, and the starting and goal weight.
Once complete, users are given an approximate timeline for how long it will take to achieve their desired weight loss results and the option to choose between 3 plans with differing prices.
After choosing your plan, you can download the app, which I, along with most users who have taken the time to leave a review, found incredibly user-friendly and well-organized.
Through the app, users have access to everything offered by the Immudi plan, including:
Access to 25,000+ personalized meal plans
A tool that can be used to check the inflammatory properties of certain foods
Shopping lists for hassle-free grocery shopping
A daily symptom tracker
The lesson section
A personalized progress tracker, including a weight checker
Does the Immudi Plan Really Work?
Although I didn't invest the time necessary to see whether the Immudi anti-inflammatory plan works over the long term, from what I've seen online, many people using it have lost considerable weight and, more importantly, reap the benefits of reduced inflammation.
Inflammation has been discovered as the root cause of chronic diseases like diabetes, cancer, heart disease, and arthritis.
For that reason, following an anti-inflammatory diet, which has been shown to significantly impact the biomarkers of inflammation, is a great first step to preventing these diseases. And the Immudi plan provides you with all the tools needed to make lasting changes to your lifestyle habits.
That being said, whether or not this diet works for you will depend on your level of dedication.
Features of the Immudi App
Unlike other popular weight loss apps that focus on calorie restriction for results, the Immudi plan makes use of unique features to help users achieve their health goals related to unwanted weight gain and otherwise.
#1 25,000+ personalized meal plan options
To help users feel excited about changing their food habits, the Immudi plan includes 25,000+ meal options made with a variety of ingredients.
Best of all, each meal plan is personalized to meet unique dietary needs, including food allergies and general preferences.
#2 Inflammatory food tracker
To provide better flexibility and help users find the best weight loss foods, Immudi also offers the option to use the search function in the "Foods" section of the app.
This allows users to find out if foods not listed in their meal plans are considered safe to eat.
#3 Progress tracker
Although this feature is not unique to Immudi, users can see their starting, current, and goal weight, along with the percentage of weight they've lost and how far they still have to go under the "Weight" section of the app.
Sometimes, a visual representation can make all the difference in helping us stay on track with our health goals.
#4 Daily lessons and tips
Immudi also offers the "Insights" section to help users better understand the impact of inflammatory foods on their health.
Here, they can find information designed to empower them to lose weight and continue making healthier choices moving forward.
A Word From Our MD
Overall, following the Immudi anti-inflammatory plan is a low-risk way to improve your health  and should work for everyone.
The inclusion of workout plans and a resource to help you avoid inflammatory foods makes it easier to adhere to the diet and lose weight, even if you choose to deviate from the meal plans provided.
Although following the Immudi plan shouldn't cause adverse side effects, keep in mind that many anti-inflammatory foods are high in fiber, and a quick increase in fiber can cause digestive upset and bloating.
If you experience any unpleasant symptoms that persist for longer than a week or two, be sure to speak with a healthcare professional about possible causes and treatments.
What I Liked
When reviewing the framework for the Immudi anti-inflammatory plan, there were some features that made it stand out from its competitors. Let's take a look at them in more detail.
#1 Addresses chronic inflammation
In the 2000s, as many as 125 million Americans (close to 40% of the population) were living with chronic conditions related to inflammation.
In fact, studies show that as much as 50% of all deaths worldwide are caused by inflammatory conditions, including cancer and cardiovascular disease – two of the leading causes of death.
Unlike many other health apps that promote weight loss and nothing else, I find Immudi's approach to improving overall longevity to be a breath of fresh air.
By addressing the underlying inflammation that many people don't even know is affecting them, I believe the Immudi anti-inflammatory plan has the power to prevent chronic disease before it starts.
#2 Meal plans are created by certified nutritionists
Without a doubt, the main selling point of the Immudi plan is the inclusion of over 25,000+ meal options that are completely customizable depending on your weight loss goals and unique dietary restrictions or preferences.
As you would expect with such a diet-centric weight loss app, I love that the meals are actually created by certified nutritionists who understand the complexities of nutrition and can provide evidence-based recommendations.
#3 Includes workout plans
If you're looking to lose weight fast with the anti-inflammatory diet, or any diet for that matter, regular exercise will play an important part.
Not only does exercise promote weight loss – a highly desired benefit for the Immudi anti-inflammatory plan – but it can also help curb food cravings by lowering blood sugar levels and regulating the hormones ghrelin and leptin, which control your appetite and fullness.
#4 Provides daily lessons and tips
Knowledge truly is power, and by providing you with a solid understanding of how your diet impacts inflammation and how inflammation impacts your overall well-being, Immudi gives its users the ability to make changes from a place of empowered knowledge.
There's also a feature that allows you to easily check the inflammatory status of any food you're considering eating for those times when you feel like taking a break from your meal plan.
What I Didn't Like
In all my years of reviewing products, I've never found anything that couldn't use a little improvement. Although I have minor reservations, there are a few things I would have done differently with the Immudi plan.
#1 Workout plans aren't customized
Considering how essential exercise is to achieving most health goals, I would have loved to see more of a focus on providing tailor-made plans for each customer.
Instead, the Immudi anti-inflammatory plan includes a few pre-made downloadable PDFs designed to help users get started, though they will most likely require supplementary resources moving forward.
#2 Involves restricting certain foods
Most of us who have experience with dieting know that restricting certain foods can be a slippery slope to binge eating and other disordered eating habits.
Since the main focus of the Immudi plan is switching your usual food choices to anti-inflammatory foods and avoiding others altogether, it may not be the best choice for anyone who struggles with striking a healthy balance with their eating.
If this sounds like you, there are many other weight loss apps that encourage non-restrictive eating that may better suit your unique needs.
#3 More expensive than other plans
Although the Immudi anti-inflammatory plan isn't the most expensive weight loss app out there, it's also not what I would consider budget-friendly, either, especially if you sign up for a single month's subscription.
Anyone looking for a diet to lose weight that isn't attached to following an anti-inflammatory diet will be able to find something that meets their needs and costs a little less.
What Do Online Reviews Say About the Immudi Plan?
Online reviews are one of the best places to find unbiased information about any product you're considering purchasing. Here are a few of the Immudi plan reviews left online by verified customers.
Based on what I've seen online and my own experience with Immudi, the app's easy-to-use and visually appealing interface is one of its selling features.
Remember, seeing results from any weight loss program, including the Immudi plan, requires more than just downloading an app. If you want to experience life-changing results, you have to be willing to make changes to your daily habits, and these changes don't happen overnight.
Although all of the recipes in the Immudi plan are designed to be made with simple and easy-to-find ingredients, depending on where you live, some may be difficult to find. Keep in mind that you can always use the inflammatory food tracker to find replacements for any ingredients you can't find at your local supermarket.
How Much Does the Immudi Plan Cost?
The cost of the Immudi anti-inflammatory plan varies depending on your subscription option, with a 1-month subscription costing over 3 times more than it would to sign up for 6 months.
The different tiers go as follows:
1-month plan: $39.99 ($1.33 per day)
3-month plan: $51.99 ($0.58 per day)
6-month plan: $66.99 ($0.37 per day)
The good news is that regardless of which plan you choose, you will have full access to all of the features offered by the Immudi plan.
Users also have the option to cancel their subscription within 30 days for a full refund, but refunds will not be honored past the 30-day mark.
Immudi vs. Alternatives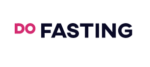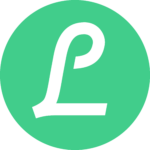 Pros
Suitable for beginners and pros
Choice of 3 monthly pricing options
Easy navigation
100% science-based
Simple, user-friendly interface
Smart camera allows you to detect multiple foods at once
Connects with multiple apps and devices
Meal plans are designed by nutritionists
Ingredients for meals can be found easily in grocery stores
Web version available
Recommended by doctors
Programs are easy to follow
Expert coaches and members community provide support
Compatible with other fitness apps and trackers
Database of over 14 million foods
Large fitness community offers 24/7 support
Doesn't restrict any food groups
Teaches users why they are making changes
Can adjust your goals easily
Integrates with many other apps
Suitable for a range of dietary requirements
Can be personalized to suit your preferences
Calibrate offers their 12-month weight loss program online
You have full control over the 1:1 meetings and medication
Medical professionals can provide further guidance on your fitness journey
Sync between all of your devices
Use with other popular apps, like Apple Health
Keeps your profile private with a passcode
Tackles chronic inflammation
30-day money-back guarantee
Includes daily lessons
Meal plans are created by registered dietitians
Cons
Smaller food database than other weight loss apps
Ads on the free version
Need a premium subscription to access more features
No free trial
Unsuitable for those who are pregnant or breastfeeding
Virtual or in-person workshops aren't for everyone
App interface can be hard to navigate
The weight loss app itself isn't run by physicians
Barcode scanner doesn't always work
Slow navigation
Large ads on the free version
Recommends that users weigh themselves daily
Relatively expensive
No custom meal plans
No personalized fitness programs
Users can add to the food database, so it may not be accurate
Only offers basic nutritional information
Pricing can be very expensive for a one-year subscription
Certain groups of people are not eligible to join the program
No fitness or nutritional information
Can only track weight loss
Not the most budget-friendly option
Workout plans are not customized
FAQs
Is Immudi legit?
Yes, Immudi is a legitimate plan that can be found on sites like Trustpilot and The Better Business Bureau and has verified reviews by users worldwide.
Where can you get Immudi?
To get started on the Immudi plan, check out their official website, where you can easily find links to their onboarding questionnaire. From there, the app can be downloaded via Google Play and the App Store.
What do you eat on the Immudi plan?
What you eat on the Immudi plan will vary depending on your specific food preferences. However, regardless of personal dietary restrictions, users can expect to eat an abundance of anti-inflammatory foods, which include plenty of leafy green vegetables, foods high in omega-3 fatty acids, and berries.
How I Tested Immudi
I use the following criteria to rate each of the products I review. Using a systematic approach allows me to fairly evaluate the products based on the most important factors to consider before making a new purchase.
Quality 8/10
Regarding online products, quality mostly refers to the user interface – how easy it is to use and whether or not I encounter any bugs that prevent me from using all of the features included.
As mentioned above, the interface, both in terms of how it looks and how it works, was one of the things I liked most about the Immudi plan. However, I have seen reviews mentioning that some customers had trouble using their login credentials to access the app.
Effectiveness 8/10
Obviously, people following the Immudi plan will want to see weight loss results and a reduction in inflammation and its associated symptoms.
Although I didn't follow the plan for a longer duration, the amount of dedicated users who have had success using Immudi leaves me feeling confident about its effectiveness.
However, everyone's experience is different, and as with any weight loss product, you cannot expect to see results unless you follow the protocol to the letter.
Price 8/10
As far as price goes, I would say that the Immudi plan is middle of the road. Although not the cheapest weight loss app on the market, the additional resources make it worth the money, especially if users buy a 3 or 6-month subscription.
Brand reputation 8/10
In all my years of testing products, I have yet to see a single company that hasn't experienced some mishaps related to purchase fulfillment or customer service, and the same can be said for Immudi.
But from what I've seen, cases of poor customer service seem to be few and far between, and most users report feeling satisfied with the level of service provided by the company.
The Final Verdict: Is Immudi Worth It?
Despite being more expensive than some of the other weight loss apps offering similar services, I do believe that the Immudi plan is well worth the money thanks to its many unique features.
Designed to fight the negative effects of chronic inflammation, something that flies under the radar while contributing to many serious health complications, the anti-inflammatory diet plan offered by Immudi is a unique way to transform your health.
Thousands of people worldwide are currently using the Immudi anti-inflammatory plan to reach a healthy weight and fight the chronic health conditions it causes, like heart disease and diabetes.
Should you choose to sign up with Immudi, I recommend trying the 3-month plan and giving it your all before deciding to switch weight loss apps.
Last update:
September 18, 2023
11 min read
52 Views
0 Reviews
Get a Personalized Anti-inflammatory Plan
Start now