Calibrate Review: Is It Really a Weight Loss Game-Changer?
Last update: September 21, 2023
13
959
0
Interested in using Calibrate but wondering if it's any good to help you lose weight in a sustainable way? Read my review of this weight loss program to find out.
If you're on a fitness journey, you might already know that burning stubborn fat can be challenging. There are many factors that can slow down your progress, and one of the most important ones is a lack of guidance on losing weight.
That's where online weight loss programs come in, as they can help you take the right steps in the right direction. Calibrate is one such program that claims to use a metabolic approach to help you achieve sustainable weight loss.
I heard a lot of good things about this program, so I decided to examine it thoroughly. In this review, I'll share everything you need to know about Calibrate, including how it works and its pros and cons, to help you decide if it's the right option for you.
What Is Calibrate?
Pros
You can track your weight loss progress online

The program offers expert advice from medical professionals

Gives you full control of your fitness journey

Guaranteed medication coverage from doctors
Cons
Expensive for a weight loss program

Not everyone is eligible to join Calibrate
Calibrate is an online platform that claims to offer a comprehensive weight loss program created by professional doctors. According to the company, it's designed to reset your metabolism, which helps you lose weight and sustain it in the long run.
The very first thing that I noticed about Calibrate is its one-year length. During this time, you follow the guides provided in the program regarding your meals, exercise routine, sleep cycle, and mental well-being.
As a medical professional, I believe the program's length makes sense, as its main focus is on weight loss sustainability. That's because the faster you lose weight, the higher the likelihood of gaining it back quickly. But still, I would say that it won't be the best option for you if you want to lose weight fast.
Calibrate also allows you to gain access to a professional doctor and receive FDA-approved medication for long-term weight loss and metabolic health. Additionally, you also get a free welcome kit that contains an app to track your progress. While I've certainly tried better weight loss apps, it gets the job done.
Who Is Calibrate for?
Calibrate is designed for adults between the ages of 18 and 64 who live in the United States. Here's a list of important requirements you must meet to be eligible for this program.
Have a BMI (body mass index) greater than 30, or 27 with specific pre-existing medical conditions, which include PCOS (polycystic ovary syndrome), obstructive sleep apnea, non-alcoholic fatty liver disease, heart disease, high blood pressure, high cholesterol, prediabetes, or diabetes
Must not have active substance abuse issues or eating disorders
Must not be pregnant or breastfeeding
Must not have had pancreatitis within the last 6 months, gallbladder disease, or cancer
Must not have undergone bariatric surgery within the last 1.5 years
Important note: According to WHO (World Health Organization), a BMI over 25 is considered overweight, and over 30 is obese. So, I must say that the Calibrate program's eligibility criteria neglects a significant chunk of overweight people.
How Does Calibrate Work?
To start using Calibrate, you need to go through a 2-minute quiz (designed to determine your eligibility), available on the company's official website. One important thing that I noticed while completing the quiz is that the program uses only GLP-1 (Glucagon-Like Peptide-1) medications, as they're known to be very effective for lasting weight loss.
After completing the quiz, you need to complete the payment process and fill out a comprehensive survey. This information, along with your complete medical history and recent results of certain lab tests, will be reviewed by a medical professional at Calibrate.
Next, you'll be scheduled for your 30-minute video meeting with a Calibrate doctor, which will be about your accountability coaching session. After all these steps, your Calibrate one-year journey will start, which consists of the following quarters.
#1 First quarter: Learning
The first three months of the program are about learning the basics of metabolic health. During this time, you'll engage in bi-weekly meetings with a member of your coaching team assigned by Calibrate. They'll help you set fortnightly targets and plan out effective strategies to meet them.
Additionally, you'll also be provided with a lesson or two per week during these meetings that you'll need to read thoroughly. I liked these lessons because they were informative and easy to read. Their main purpose is to make sure that the user takes the right steps toward metabolic reset.
#2 Second quarter: Practicing
During these three months, you'll work on building and solidifying the habits that suit your individual needs. These habits will be aligned with the fundamentals of metabolic health so that you can achieve lasting weight loss.
You'll again work with your coaching team member, who will offer about two lessons every week. But this time, the curriculum will become modular, providing you with "focus classes."
In my opinion, the inclusion of these special classes is pretty good, as they allow you to choose the topics of your interest that align with your weight loss journey.
#3 Third quarter: Setting
The third quarter will focus on helping you refine the healthy habits you built in the previous months. Again, focus classes, bi-weekly meetings with your coaching team, and 1–2 lessons a week will persist for progress tracking and support.
#4 Final quarter: Sustaining
The last three months of your program will focus on helping you prevent weight regain. You'll continue to participate in meetings and receive guidance from your coaching team at the same frequency as before.
Additionally, the flexibility of the program will also remain the same, as only the focus will shift from weight loss to sustaining the progress you've already achieved.
Here, I must mention that I'm happy with my body weight and fitness, so I didn't choose to follow this program. However, I examined it thoroughly to determine its effectiveness.
What Medication Does Calibrate Use?
As I've mentioned already, doctors at Calibrate only prescribe GLP-1 medications, such as liraglutide and semaglutide. I liked this approach because the latest research shows that this type of medication, paired with lifestyle changes, is effective for losing weight.
It's important to note that GLP-1 is different from older types of prescription medications used for weight loss, such as phentermine. That's because their main focus is to improve your metabolic pathways, which in turn supports sustainable weight loss.
I would also like to mention that most GLP-1 medications are injectable and can be administered daily or weekly. To provide you with the right medication, Calibrate's team of doctors examines your medical history and current health carefully.
Once administered, the GLP-1 medication helps your body increase satiety, decrease appetite, and regulate blood glucose and insulin. This way, the medication that the platform offers can support your weight loss journey.
Expert's Comment
Rosmy Barrios, MD
Medical advisor for Health Reporter
Calibrate offers a comprehensive weight loss program that's said to improve your metabolic health and help you achieve your fitness goals. Whether you want to lose weight through fat loss diets or by using medication, this program can be helpful for you, as it comes with both options.
However, injecting GLP-1 medications might not be suitable for everyone. That's because they can lead to certain side effects in some people. Additionally, the length of the Calibrate weight loss program is 12 months, which can be overwhelming for some people.
Additionally, your body will go through many changes during this time, which can affect your mental health. Therefore, it's advisable to choose a fitness program that not only caters to your dieting and physical activity needs but also focuses on your mental well-being.
Lastly, always consult with your doctor before starting your weight loss journey because they know your medical history, and only they can point you in the right direction.
Calibrate Benefits
Calibrate is undeniably a great weight loss program that can help you achieve your fitness goals and prevent weight regain.
Let me explain the benefits this program can offer.
#1 Helps you make lifestyle changes
I believe, and I always talk about it with my patients, that weight loss is not just about restricting your calorie intake. You need to eat a balanced diet and exercise regularly, which means getting in shape requires you to make lifestyle changes.
I liked Calibrate's approach in this regard because it helps you build healthy eating, exercise, and sleep habits. In my opinion, it's the best method to follow toward lasting weight loss.
#2 Designed for long-term sustainability
As I've mentioned already, the faster you lose weight, the quicker it comes back. That's because most people reduce their calorie intake to reduce weight fast, which decreases their metabolic rate. It means that their bodies start using stored energy, primarily from fat, to make up the difference.
But when they return to a regular diet with higher calorie intake, their reduced metabolic rate works against them. Their bodies still burn fewer calories and start storing the excess amount in the form of fat, which leads to weight gain.
The good thing about Calibrate is that it uses a sustainable approach to weight loss. It helps you make lasting changes in your metabolism and eating habits, promoting long-term weight management and overall health.
Important note: Calibrate also provides a "Masters Program" that's specially designed to help you sustain your weight loss. You can enroll in it as early as three months or up to two weeks before your current program ends.
#3 Evidence-based medications
Doctors at Calibrate prescribe evidence-based GLP-1 medications to each user. I've already described that these medications make for an effective and safe method for long-term weight loss.
I also liked the fact that Calibrate doctors read each user's medical history and review their current health to prescribe the right medication. This personalized approach can be very effective in helping you improve your metabolic health and promote weight loss.
#4 Focus on emotional health
Losing weight can be a hectic experience, and recent studies show that it can lead to adverse psychological effects. Calibrate focuses on improving your mental health throughout your weight loss journey, and I think it's one of the best features of this program.
According to the official website, the program achieves this using the following:
Finding out emotional health triggers that can affect your metabolic health
Providing users with science-based methods to combat stress
To help you achieve these goals, Calibrate provides each user a member of its coaching team. During your one-on-one video coaching sessions, they help you break down your mental health goals into more actionable and easier steps.
Calibrate Cons and Side Effects
While Calibrate can be an effective and safe way to lose weight, it comes with its own set of downsides. I consider it my responsibility to explain these cons so you can make an informed decision about this program.
#1 Medication side effects
As I've discussed already a couple of times, Calibrate doctors prescribe GLP-1 injectable medications to the users. Although they're generally considered effective and safe for most people, they can also lead to some side effects.
The most common ones include dizziness, nausea, vomiting, increased heart rate, indigestion, and infections. In the worst cases (which are rare), these medications can also lead to kidney injury and pancreatitis.
If you're concerned about this approach and are looking for a simple program to lose weight, you can opt for other available options, such as Noom, MyFitnessPal, and Weight Watchers. These programs focus on helping users make changes in their diet and exercise routines to achieve fitness goals.
#2 Lengthy program
I agree that making lifestyle changes to achieve sustainable weight loss is a gradual process that takes time. However, committing to a year-long program may be too much for some users, especially those with busy schedules.
Additionally, I would like to mention that the time that Calibrate doctors take to respond can be improved. It's not something that only I experienced because many online reviews also say the same.
#3 High cost
I have to say that Calibrate is quite expensive, especially when compared to other weight loss programs. It costs you $34 per week, which most people can't afford, in my opinion.
Although the platform supports insurance, it only covers GLP-1 medications and lab tests. It means you'll need to pay the full price for the program.
Calibrate Online User Reviews
Reading online reviews is something that I always do while reviewing and evaluating products, whether they're tangible or virtual. It allows me to build my expectations appropriately and determine if I should spend my time, energy, and money on a product.
I did the same while testing Calibrate, and here's what I found.
Cynthia seems to be a happy Calibrate user because she could lose 40 pounds within 9 months. It's achievable because of the approach that the program uses. She also mentions that she has already signed up for the Masters Program, which is designed to keep users from regaining weight.
Brian is also a happy user of Calibrate, and I agree that coaches and doctors on this platform are knowledgeable and kind. I also agree with the negative comment mentioned in this review, as I also found the app to be a bit buggy.
I think it's due to the fact that Calibrate launched the app recently. So it should be fixed in time. However, I must mention that the current state of the app doesn't significantly affect the effectiveness of the overall program.
I agree with this user because the program starts with baby steps to help you lose weight and improve your lifestyle gradually. The user also makes a valid point about the lengthy response times from Calibrate doctors and coaches, a problem I have personally experienced as well.
Calibrate Cost
The one-year program that the platform offers costs you $1,749 if you opt for a one-time payment. But if you go with the monthly payment cycle, you'll need to pay $146 each month, which equates to $34 per week.
It's important to note that the cost mentioned above doesn't cover the GLP-1 medications, and you need to pay an additional fee to get them. But the good thing is that the platform accepts insurance for these medications.
There's no doubt that Calibrate uses a well-thought-out approach to help you lose weight, which includes lifestyle changes and GLP-1 medication. But at the end of the day, it's still a weight loss program, and spending that much money on it might not be a suitable option for most people.
Calibrate vs. Alternatives
As I've mentioned above, Calibrate is not the only weight loss tool nowadays. There are many other weight loss programs to choose from, and I've selected some of the best ones for you.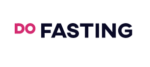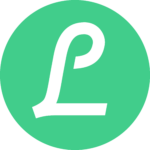 Pros
Suitable for beginners and pros
Choice of 3 monthly pricing options
Easy navigation
100% science-based
Simple, user-friendly interface
Smart camera allows you to detect multiple foods at once
Connects with multiple apps and devices
Meal plans are designed by nutritionists
Ingredients for meals can be found easily in grocery stores
Web version available
Recommended by doctors
Programs are easy to follow
Expert coaches and members community provide support
Compatible with other fitness apps and trackers
Database of over 14 million foods
Large fitness community offers 24/7 support
Doesn't restrict any food groups
Teaches users why they are making changes
Can adjust your goals easily
Integrates with many other apps
Suitable for a range of dietary requirements
Can be personalized to suit your preferences
Calibrate offers their 12-month weight loss program online
You have full control over the 1:1 meetings and medication
Medical professionals can provide further guidance on your fitness journey
Sync between all of your devices
Use with other popular apps, like Apple Health
Keeps your profile private with a passcode
Cons
Smaller food database than other weight loss apps
Ads on the free version
Need a premium subscription to access more features
No free trial
Unsuitable for those who are pregnant or breastfeeding
Virtual or in-person workshops aren't for everyone
App interface can be hard to navigate
The weight loss app itself isn't run by physicians
Barcode scanner doesn't always work
Slow navigation
Large ads on the free version
Recommends that users weigh themselves daily
Relatively expensive
No custom meal plans
No personalized fitness programs
Users can add to the food database, so it may not be accurate
Only offers basic nutritional information
Pricing can be very expensive for a one-year subscription
Certain groups of people are not eligible to join the program
No fitness or nutritional information
Can only track weight loss
FAQs
Is Calibrate worth it?
Yes, Calibrate is a good weight loss option if you're open to paying the membership.
How to sign up for Calibrate?
To sign up for Calibrate, you need to go to the platform's official website, complete the legibility quiz, and pay for the program.
How can I cancel the Calibrate weight loss subscription?
Just contact [email protected] and use the subject line "cancellation request."
Is Calibrate weight loss covered by insurance?
They accept a $25 per month insurance for GLP-1 medication. Their medical team is committed to working with your insurance company.
What can you eat on Calibrate?
Calibrate focuses on rebalancing your diet instead of restricting what you eat. The platform encourages its users to eat whole foods, fruits, vegetables, and chicken and avoid refined carbohydrates.
How I Tested Calibrate
While testing a product, I consider four different factors, including quality, effectiveness, price, and brand reputation. Continue reading to learn more about Calibrate in terms of these factors.
Quality 8/10
Calibrate is an excellent program that focuses on metabolic health to support sustainable weight loss. While undoubtedly a high-quality curriculum, I do have a couple of concerns in terms of its quality.
Firstly, there is room for improvement in terms of the response time from doctors and the coaching team. Secondly, the user experience of the mobile app could also be improved.
Effectiveness 9/10
The way the Calibrate program is designed makes it an effective way to lose weight. It provides helpful guides and uses science-based GLP-1 medications that are proven to help people lose weight safely and effectively.
Price 6/10
One of the biggest drawbacks to the Calibrate program is its price. It will cost you $34 per week, which I think is a significant amount of money. Not everyone can afford to spend that much every week on a weight loss program.
Brand reputation 8/10
Founded in 2020, Calibrate is a relatively new platform. While it has gained popularity for its science-based approach and comprehensive weight loss program, it still needs time to build a strong reputation with a loyal following.
There are some negative reviews about this company online, mainly because of its buggy mobile app and long response times. But I think these are temporary issues that should be fixed soon.
The Final Verdict: Is Calibrate Worth It?
In simple words, if budget is not your biggest concern and you can be patient while losing weight, Calibrate would be an excellent choice for you. All you need is to stay committed and continue following the program patiently. It will take some time, but it can definitely help you meet your fitness goals.
But if you don't want to sign up for this program because of its price or injectable GLP-1 medications, there are other weight loss apps available in the market.
Regardless of the platform, make sure that you consult with your doctor beforehand to choose the right option based on your unique medical needs.
Last update:
September 21, 2023
13 min read
959 Views
0 Reviews