Bellway vs. Colon Broom: Which Will Solve Your Painful Stomach Situation?
Last update: October 6, 2023
13
119
0
Stop suffering in silence, as we compare Bellway and Colon Broom gut health supplements.
Experiencing frequent bloating, diarrhea, or trouble going to the toilet could indicate that you're struggling with poor gut health. While we're often told to eat more vegetables and cut out the takeaways, life isn't always so simple, which is where fiber supplements come in.
Dietary supplements can provide that essential boost of fiber you need to meet your daily intake goals while helping relieve your tummy troubles. Two products you may want to consider taking are Colon Broom and Bellway, both of which have already helped hundreds of customers improve their digestive health.
But how do you know which one works best?
To help you decide, our expert team has put together a balanced comparison of these products, assessing their ingredients, how they work, and their pricing to see which is most effective for your health goals.
Bellway vs. Colon Broom: Which Is Better?
When it comes to fiber supplements, Colon Broom is the best product for boosting gut health. Although they both contain psyllium husk, which relieves diarrhea and constipation, Colon Broom has received better reviews in terms of flavor.
When it comes to usage, Colon Broom's powder form may be easier to use since it dissolves easily and can be used on the go. Bellway, on the other hand, doesn't mix well in cold water, and some users even find its taste and texture off-putting.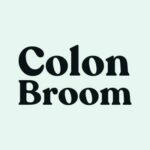 Brand
Colon Broom
Bellway
Pros
Stimulates bowel movement within 24–72 hours
Clinically-proven ingredients
Sugar-free
Fasting and vegan-friendly
Gluten and sugar-free
100% vegan
Available in a range of flavors
Cons
Not suitable for those pregnant or breastfeeding
May cause bloating as you adjust to the extra fiber
Doesn't dissolve well in cold water
Some complaints about bad taste and texture
What is Colon Broom?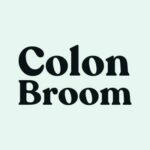 Facilitates regular bowel movements
Promotes good gut health
Fights bloating and constipation
Regulates blood sugar levels
Take the Free Quiz
Colon Broom is a dietary fiber supplement that relieves constipation, prevents bloating, and detoxifies your gut. All of these elements make it a great supplement for improving gut health and promoting healthy digestion. 
What makes it one of the best fiber supplements on the market is its inclusion of organic psyllium husk, a natural dietary fiber that is useful in treating irritable bowel syndrome (IBS). This is because it can fight constipation and diarrhea.
After taking Colon Broom, which comes in either a sweet strawberry or delicious tropical fruit flavor, you can expect your first bowel movement within 24–72 hours. Regularly using the supplement should also bring clearer skin, reduced appetite, and better energy levels overall.
Stimulates bowel movement within 24–72 hours

Clinically-proven ingredients

No added sugars

Fasting-friendly
Not suitable for those pregnant or breastfeeding

May cause bloating as the body adjusts to the extra fiber
What is Bellway?
Regulates bowel movements
Relieves occasional constipation
Fights bloating and diarrhea
Improves energy and immunity
Try Bellway
Bellway Super Fiber + Fruit is another sugar and gluten-free fiber supplement powder designed to improve your digestion. Like Colon Broom, it also contains psyllium husk, which removes toxins and waste as it travels through your system.
Along with helping you pass stools more easily, Bellway's prebiotic fiber content helps reduce bloating by nourishing the good probiotic bacteria in your gut. It also contains 18% of your daily recommended fiber intake through real fruit, which is ideal if you struggle to get enough of this essential nutrient into your diet.
There are 4 delicious sugar-free flavors to choose from, including raspberry lemon, mixed berry, lemon lime, and pineapple passionfruit.
Gluten and sugar-free

100% vegan

Available in a range of flavors
Doesn't dissolve well in cold water

Some complaints about bad taste and texture
How Do These Products Work?
Colon Broom simply uses psyllium husk to regulate bowel movements, soothe bloating, and relieve constipation. This ingredient bulks up and softens stools, making them easier to pass. This colon cleanser also supports the growth of beneficial gut bacteria for a healthy digestive system.
Bellway also uses psyllium husk powder, along with real fruit extracts like raspberry and monk fruit that boost your fiber intake, while providing important vitamins, minerals, and antioxidants that keep your body functioning smoothly.
To use Bellway, manufacturers advise to pour 1–2 rounded teaspoons into an empty glass and add at least 8 ounces of cool liquid. You'll need to mix this thoroughly, as the powder doesn't always dissolve well in cold water. Take the supplement up to 3 times per day, starting with just once so that your body can adjust to the new influx of fiber.
With ColonBroom, you can choose from either a delicious strawberry or tropical fruit-flavored powder, which mixes easily into water without clumps. Consume one scoop mixed with 8–14 ounces of water twice per day, and you should experience your first bowel movement within the first 24–72 hours.
According to the brand, within just 4 weeks of taking Colon Broom, your bowel movements should become healthy and regular, and you should no longer be struggling with bloating or constipation. Plus, your constant cravings should disappear, leaving you feeling detoxified, lighter, and more energetic.
Ingredients
To help us decide which is the more effective supplement, we took a deeper dive into the supplement fact label of each product. Here's what we found in terms of ingredients:
#1 Psyllium husk powder
Both Colon Broom and Bellway contain psyllium husk powder as their main active ingredient, which is extracted from the seeds of the Plantago ovata plant. This ingredient is made up of mainly soluble fiber, which forms a gel-like substance in the stomach when mixed with water. Soluble fiber, therefore, softens the stool and slows digestion, keeping you fuller for longer.
Psyllium husk powder also contains insoluble fiber, which doesn't dissolve in water and adds bulk to the stool. Together, both types of fiber make stools easier to pass, meaning you won't be spending so long on the toilet.
#2 Citric acid
Organic citric acid can typically be found in citrus fruits like lemon, lime, and grapefruit and is a key ingredient in both Bellway and Colon Broom.
Citric acid is often used as a natural flavoring agent but also has a variety of health benefits. For instance, it helps your body better absorb nutrients from the foods you eat, particularly minerals like calcium that are essential for maintaining strong and healthy bones. Citric acid also helps with transforming food into energy.
#3 Stevia leaf extract
What's great about Colon Broom, in particular, is that it doesn't contain sugar and is instead made with stevia. This is a zero-calorie, natural sugar substitute that tastes around 200 times sweeter than regular table sugar. However, unlike sugar, it won't cause your blood glucose levels to spike, which can leave you experiencing fatigue, mood swings, and increased appetite.
Stevia may also be good for your heart, as it has been shown to lower levels of "bad" LDL cholesterol while boosting "good" HDL cholesterol.
Key Differences
Comparing the differences between Bellway and Colon Broom is where we were really able to identify which product may be more effective. See the 3 points below for our thoughts.
#1 Sweetener used
Colon Broom and Bellway are similar in terms of their star ingredient, which is psyllium husk powder, along with citric acid that aids nutrient absorption. Apart from this, their ingredient lists differ, especially in terms of the sweeteners used. While both have no added sugars, Bellway uses monk fruit extract, whereas Colon Broom contains stevia.
Along with being a zero-calorie sweetener, monk fruit extract may have anti-inflammatory and antioxidant properties. However, there are no human studies currently available to confirm these effects, or the health benefits of monk fruit in general.
In contrast, stevia is a commonly used natural sweetener that helps to control insulin and blood glucose levels, lowers cholesterol, and may even help with weight management.
#2 Taste and texture
Some customers complain that Bellway doesn't taste great, with an earthy flavor that is difficult to get used to. Plus, if you use water that is too cold, the powder won't dissolve properly, leaving difficult-to-swallow clumps.
In contrast, Colon Broom has a fruity flavor that is sweet and light, thanks to its inclusion of stevia. You can choose from strawberry or tropical fruit and return the product within 14 days if it's not right for you.
#3 Price
At $49.99 per tub, Bellway is slightly cheaper than Colon Broom, which costs $68.99 for one container (without subscription). However, while Colon Broom offers a one-month supply, Bellway's tub provides only 50 servings. So, if you're taking this supplement 3 times per day, you'll need to order a new batch much more often.
Benefits
Despite their differences, both fiber supplements share some benefits that make them good choices. We've listed them below.
#1 Improve gut health
By eliminating waste and toxins, repopulating the gut with friendly bacteria, and making stools easier to pass, each dietary supplement helps regulate your bowel movements. As well as making your toilet trips easier, they also fight constipation and can relieve the bloat that builds up as a result of this.
#2 Boost energy
Thanks to their high soluble fiber content, both Colon Broom and Bellway help stabilize blood sugar levels. This ensures that your energy levels stay consistent throughout the day and means you're less likely to experience those crashes that can make you feel tired, grumpy, and hungry.
You'll also no longer need to rely on a caffeine fix to keep you going. In fact, coffee can cause bloating to become even worse.
#3 Promote clear skin
You may not be expecting to hear that both Colon Broom and Bellway may be able to improve your skin. Whether you're struggling with troublesome chin acne or aging skin, prebiotic fiber supplements that benefit the gut also benefit the skin by keeping the healthy bacteria in your body well-nourished.
This helps to eliminate the toxins that may be causing breakouts while also calming inflammation that can make your skin red and angry.
#4 May reduce appetite
Products made with viscous soluble fibers like Colon Broom and Bellway help to reduce your appetite by forming a thick gel within your stomach. This increases the digestion time of your food while also slowing the emptying of your digestive system, hence keeping you fuller for longer.
You're, therefore, less likely to overeat at meal times or snack unnecessarily throughout the day, which may potentially lead to weight loss. Colon Broom makes this even easier with its assistant app, which offers a healthy diet plan and food logger to keep you on track.
Possible Downsides
Both Colon Broom and Bellway have some downsides you should consider before choosing your favorite.
Firstly, you may feel more bloated for the first few days of using either supplement, particularly if your normal diet is low in fiber. This is because your body needs some time to adjust to this influx of fiber, which should take a few days.
Both products are relatively expensive, which may be out of some consumer budgets. However, the brands do have bundles that offer discounts for the more tubs you buy, as well as free US shipping.
One of the biggest drawbacks of Bellway compared to Colon Broom is that you may have trouble getting it to dissolve properly in water, leaving unappetizing lumps that will put you off the supplement. To avoid this, try to avoid using ice-cold water and be sure to mix the solution thoroughly.
Side Effects
Unfortunately, neither product comes without some potential side effects. As we've mentioned, suddenly increasing your fiber intake can worsen the gastrointestinal symptoms you're trying to tackle at first, including bloating, stomach cramps, and excess gas.
However, these should subside within a few days once your body is fully adjusted. Both Colon Broom and Bellway recommend gradually increasing your dosage to minimize these effects, starting with consuming them just once per day.
If you're sensitive to psyllium, you're also at risk of an allergic reaction. So, if you encounter shortness of breath, rashes, itchy skin, or irritation, stop using the product immediately and consult your doctor.
Before taking any new supplement, you should always speak to a medical professional, especially if you're pregnant, breastfeeding, or are taking any other medications.
Pricing
When it comes to cost, Bellway is relatively cheaper than Colon Broom, as you can see from the table below.
| | | | |
| --- | --- | --- | --- |
| | Colon Broom (price per tub) | Colon Broom (price per tub with subscription) | Bellway (price per tub) |
| 1 tub | $68.99 | $54.99 | $49.99 |
| 3 tubs | $44.99 | $35.99 | $29.99 |
| 6 tubs | $34.99 | $27.99 | $24.99 |
However, the benefit of choosing Colon Broom is that they have a "subscribe and save" option that offers a significant discount for recurring delivery. For instance, you'll only pay $54.99 for a month's supply, $35.99 for 3 months, and $27.99 for 6 months.
Best in the Category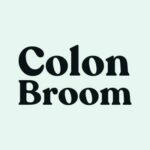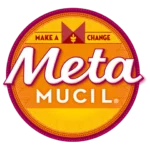 Brand
Colon Broom
Bellway
Organifi
Metamucil
Pros
Stimulates bowel movement within 24–72 hours
Clinically-proven ingredients like psyllium husk powder
Sugar-free
Fasting and vegan-friendly
Gluten and sugar-free
100% vegan
Available in a range of flavors
Certified organic ingredients
Plenty of flavors to choose from
Money-back guarantee
Contains both soluble and insoluble fiber
Gluten-free
Variety of flavors
Cons
Not suitable for those pregnant or breastfeeding
May cause bloating as the body adjusts to the extra fiber
Doesn't dissolve well in cold water
Some complaints about bad taste and texture
Potential side effects
Relatively expensive
Earthy flavor doesn't appeal to everyone
Contains artificial sweeteners
Made with artificial flavors
May not contain enough fiber for supplementation
How We Compared Bellway and Colon Broom
Our team tested both Bellway and Colon Broom against 4 specific factors while reviewing these products. This ensured that they could make a fair judgment on the efficacy of each supplement and decide which is best overall.
Quality
Fiber supplements should be made with high-quality ingredients and without artificial colors, flavors, or sweeteners. Both of the products we reviewed fit this criteria, although we preferred Colon Broom for its inclusion of stevia as a natural sweetener rather than monk fruit extract.
The taste of Colon Broom also seemed to appeal more to a wider range of customers in the reviews we read.
Effectiveness
We deem products to be effective if the ingredients they contain are backed by scientific evidence to fulfill their intended purpose. Both Colon Broom and Bellway are made with psyllium husk powder, which is proven to be safe and effective for regulating bowel movements and providing bloating relief.
Colon Broom is particularly effective, as you can expect to see initial results in around 24–72 hours.
Price
High-quality dietary supplements are typically expensive due to their inclusion of natural ingredients that come from good sources. Colon Broom is on the pricier side compared to Bellway, but the brand does offer discounts and frequent promotions that make the supplement good value for money.
Brand reputation
We read a variety of online reviews to see whether consumers had a positive experience with each brand regarding the products, delivery, and customer service. Both Colon Broom and Bellway appear to have great reputations as health brands. They are also highly transparent about the ingredients they use, along with their manufacturing processes.
FAQs
What is the difference between Bellway and Colon Broom?
Bellway contains real fruit extracts to bump up its fiber content, whereas Colon Broom is made simply with psyllium husk. The products also contain different sweetener sources, and Bellway is more difficult to dissolve than Colon Broom.
Is Bellway fiber good for you?
Yes, Bellway contains psyllium husk powder and fruit extracts that help improve your gut health and relieve constipation. At first, you may encounter some bloating and stomach cramps as your body adjusts to the influx of fiber, but this should calm down after a few days.
Where can I buy Colon Broom?
You can buy Colon Broom here, on the brand's official website.
Is Colon Broom or Bellway better for weight loss?
Both dietary supplements can be used with the goal to lose weight as they contain psyllium husk fiber, which keeps you fuller for longer and hence reduces your appetite. However, as Colon Broom has a better taste compared to Bellway, you're more likely to keep taking it regularly and so may experience its weight loss benefits more fully.
Is it good to take Colon Broom or Bellway every day?
It's recommended to take Colon Broom twice per day and Bellway three times to help meet your fiber goals. However, if you are struggling with side effects, try reducing the dosage to once per day initially, allowing your body to gradually adjust to the higher fiber intake.
A Word From Our RD

Edibel Quintero, RD
Medical advisor for Health Reporter
Fiber is an important nutrient for maintaining a healthy heart and keeping your digestive system running smoothly. Dietary guidelines suggest that men should aim for 38 grams per day, while women need 25 grams.
However, 95% of people in the US fail to meet these targets. As well as increasing your risk for cardiovascular disease, this also means you're more likely to struggle to go to the toilet, suffering from painful stomach cramps, bloating, and constipation.
To avoid this, try to include a variety of fiber-filled healthy foods in your diet, including berries, apples, beans, avocados, whole grains, nuts, and even treats like popcorn and dark chocolate. You can also take a supplement to boost your fiber intake, although they shouldn't be completely relied on to meet your daily goals.
Conclusion: Which Is Better?
Overall, we feel that Colon Broom is a higher-quality, more effective gut health supplement when compared with Bellway. Both are made with psyllium husk powder, which is great for cleansing and nourishing the gut to prevent bloating and constipation.
Although each supplement has a variety of flavors to choose from, many customers complain that Bellway's taste and inability to properly dissolve in cold water makes it less appealing. You can also benefit from Colon Broom's handy mobile app, which will provide the support you need to make your gut wellness journey a breeze.
If you're unsure of which supplement is best for your needs, speak to a medical professional before using either one, who can advise you further.
Last update:
October 6, 2023
13 min read
119 Views
0 Reviews
${TOCSections.eq(0).find('a').text()}