Talkspace Review: The Right Online Therapy Service for You?
Last update: August 30, 2023
13
933
0
Talkspace is an online therapy service that offers various forms of therapy and psychiatric treatments, including prescriptions. Could Talkspace be the perfect solution for your mental health needs?
Balancing between work, finances, family time, and home maintenance is challenging for all of us. I can't think of a single person in my life who hasn't felt overwhelmed and struggled to prioritize their mental health, and I'm sure you can say the same.
I've had clients tell me they've hesitated to get started with therapy because of its costs and inaccessibility. This is part of why I think online therapy platforms like Talkspace are worth exploring.
Whether you're experiencing stress, anxiety, depression, bereavement, or PTSD, therapy services can significantly improve your quality of life.
I reviewed Talkspace because it is one of the most popular virtual therapy platforms, offering various services to make mental health more manageable. Keep reading to review Talkspace's features and discover if it lives up to its reputation.
What Is Talkspace?

A comfortable environment for people to receive mental healthcare
Lots of flexibility and a range of payment plans to suit needs
Visiti Talkspace
Pros
Convenient online therapy

Offers a more comfortable experience

Frequent access to contact your therapist

Flexible plans

Caters to different budgets

Offers couples therapy

Offers teen therapy

Offers psychiatry services

Lower costs than traditional therapy

Eliminates travel costs
Cons
No free trial

Text therapy may not benefit everyone

No family or group therapy

Slow response time from therapists

Some live sessions are only 30 minutes long
Talkspace is an online therapy platform that provides text, video, and audio messaging through the Talkspace website and app. Co-founders Oren and Roni Frank founded the New York-based company in 2012 after a positive experience with couples therapy that saved their marriage.
Talkspace was initially a group therapy with the mission to increase the availability of high-quality therapy for the general public. From a medical perspective, it's encouraging that the motivation behind Talkspace was inclusivity.
Rather than traveling to attend in-person therapy sessions, Talkspace users can benefit from online therapy sessions from home. You can send your therapist messages anytime and schedule live video sessions for face-to-face interaction.
I think Talkspace has potential because it offers services for a broad spectrum of issues. Individual therapy is one of its most significant sectors, but teens aged 13–17 can receive specialist care, and couples can participate in joint sessions.
Talkspace represents a potential future for therapy and mental healthcare. In-person therapy isn't always realistic and achievable for so many, and online therapy could cultivate a healthy mindset in the modern day.
Who Is Talkspace for?
Talkspace is for anyone who wants to engage in online therapy with licensed therapists, especially if they prefer a virtual service instead of physically visiting a therapist's office.
It can be especially helpful for people who are uncomfortable discussing issues face-to-face or who live in remote areas with limited transportation.
Talkspace offers individual therapy, couples therapy, and therapy for teens as well as veterans. The Talkspace therapists have training in multiple fields:
Addiction
Abuse
Eating disorders
LGBTQIA+ sensitive issues
Chronic illness
Trauma and grief
Furthermore, Talkspace offers psychiatric services for those who require evaluations, mental health treatment, and medication management.
It's worth noting that Talkspace therapy for teens requires parental consent for 13–17-year-olds, an appealing safeguarding feature.
How to Get Started With Talkspace
Talkspace offers online therapy services that use algorithms to match you with the right therapist. A quiz system helps you explore the services and payment options and get started on your journey.
I entered information for a theoretical client struggling with stress from work. I found the process straightforward, and those struggling with technology would also find it easy.
The quiz prompted me to rate my sleeping habits, physical health, gender identity, and preferences for my therapist's gender.
Once you select your US state or country outside the US, you can choose the right plan and find an appropriate therapist. Based on my work-stress input, the recommended plans I received included a mixture of live therapy sessions and messaging using text, video, and audio.
Once the sign-up process is complete, clients use a secure virtual room to meet with consultants. Talkspace has an extensive network of licensed therapists who practice various forms of therapy, with approaches including cognitive behavioral therapy (CBT) and emotion-focused therapy (EFT).
You can view information about each therapist, including specialties and clinical approach. Let's delve deeper into how Talkspace actually works.
An Initial Session With Talkspace
I thought I'd briefly cover what you can expect from an initial live session with a service like Talkspace. Online therapy is similar to traditional therapy in the early stages. When I first meet a client, I want to get to know them a little.
Before diving into why they decided to engage in therapy, I'll ask a little about their interests and develop a rapport. Talkspace therapists will likely also use the first session to get to know you and ensure you feel understood.
Another crucial aspect of the first therapy session is to lay out what clients can and can't expect from their course of treatment. I use the first session to establish trust and transparency with my clients. They should know what to expect in future sessions and how to prepare themselves for a successful experience.
Equally, I want my clients to know that therapy doesn't work instantly, and it isn't always easy to discuss personal experiences openly. This is where I would critique Talkspace for only offering 30-minute sessions. That's not enough time to cover some topics with the sensitivity they need.
Your first session with Talkspace should make you feel comfortable and informed about what you can expect from the online therapy service. You will also get to discuss why you want to engage in therapy.
How Does Talkspace Work? 5 Key Features
With the sign-up process out of the way, it's time to review what mental health professionals can offer on the Talkspace platform.
#1 Multiple subscription plans
One feature worth highlighting is the option to choose from multiple different subscriptions. Each one has a different price point, which I think encourages more people to seek out professional help for various mental health conditions.
#2 Various therapy options
It's also easier to choose which services you'd prefer. Some plans come with live video sessions, while others use a messaging therapy plan, ideal for those who struggle to talk with video chat features. Whether you prefer an unlimited messaging therapy plan or you'd rather your therapy session was a live video session, Talkspace has it all.
#3 Virtual therapy sessions
The most significant feature of online therapy companies – Talkspace included – is virtual sessions. Professionally, this is an excellent service for clients who struggle to get out of the house, have limited mobility, or prefer to use digital platforms over in-person therapy.
#4 Messaging with the therapist
Every client using Talkspace has access to a secure digital room for messaging their therapist 24 hours a day. Access to your conversations with your therapist makes it easier for many clients to keep track of their current issues and worries.
#5 Easy to switch therapists if needed
I agree with Talkspace's recommendation that clients take time to get to know their therapists and build rapport. You can switch therapists if you're unhappy working with your original therapist. Talkspace will then work to find you a new therapist who is a better match.
What I Liked About Talkspace
Next up, in the Talkspace online therapy review, I will discuss the aspects of the provider I like the most.
#1 It offers psychiatry services
Beyond talk therapy services, Talkspace's online therapy provides psychiatry to its clients. For me, this puts Talkspace ahead of many other online therapy providers. Clients can receive prescriptions for mental health medication through secure, HIPAA-compliant means that they can collect at a local pharmacy.
#2 Several therapy modes are available
I particularly enjoy the number of therapy modes available at Talkspace. Clients can choose between video chats, phone calls, and messages to communicate with their therapist. I enjoy this because I am used to physical, face-to-face therapy sessions, but I'm aware that others might prefer to engage in therapy from the comfort of their homes.
#3 Flexible payment plans
I mentioned in the introduction to this article that some of my clients delay seeking out therapy out of concern for the costs. Talkspace offers flexible payment plans that I think will allow more people to access therapy without adding stress to their lives with intimidating bills. The flexible payment plans even incorporate insurance coverage, making therapy something everyone can experience.
#4 You can reach your therapist from wherever
I openly admit that one drawback to traditional therapy is that office hours create a barrier between therapists and clients. With online therapy from Talkspace, clients can reach out to their therapists on computers and mobile devices at all hours.
I think this can provide significant comfort for clients who prefer to reach out at unusual hours. I also think it's easier for clients to keep track of the issues they'd like to discuss in their next session.
#5 It offers couples and teen therapy
Finally, the mental health services available to couples and teens on Talkspace are an excellent platform quality. Teens especially benefit from using digital media to talk to a professional about the stresses of their lives, and I feel that couples may find the digital platform more intimate because they can do it from the comfort of their own homes.
What I Didn't Like About Talkspace
Although I have many positive things to say about Talkspace, there are less positive aspects I'd like to cover here.
#1 Live sessions last for only 30 minutes
Although some subscription plans have as many as 4 live therapy sessions per week, the live sessions on Talkspace only last 30 minutes. In my experience, clients need more time to open up comfortably, and they need more time to make genuine progress on many dense topics. Boosting to 60-minute sessions would be an improvement.
#2 The messaging-only option may not be for everyone
The cheapest tier available at Talkspace is a messaging-only option. My concern is that many users will feel uncomfortable expressing themselves purely through text. It's also more challenging to create a positive relationship between client and therapist solely through messaging. Ideally, each tier would be more mixed.
#3 No group sessions are available
Families and those who need to engage in group sessions can't get much use out of Talkspace's platform. Without the possibility to engage in group sessions, many may struggle to overcome their differences. If Talkspace navigated the practicalities of supporting group sessions, it could significantly impact many clients.
#4 It chooses the therapist for you
The algorithm automatically matches clients with a therapist. Although switching therapists is possible whenever clients need to, it may be a less efficient system than simply letting clients reach out to their preferred professional.
I am dubious about a computer assigning clients to therapists. However, clients can always request a different therapist if they don't connect well with their initial selection.
#5 There's no free trial
Professionally, I understand that offering free trials is complex for something like therapy. However, that means it's up to clients to sacrifice a certain investment and discover whether Talkspace works for them. I would recommend Talkspace more if they offered free trial periods to new clients.
How Much Does Talkspace Cost?
There are multiple price tiers for Talkspace, each charged monthly. Review this breakdown of the costs below. Talkspace is a fairly affordable option for many considering therapy.
The recommended plan I received from Talkspace offers one live session per month and guaranteed daily responses to messages 5 days a week for $59 per week.
The usual price for this service is $79 each week, but discounts for new clients are common. If I decide I don't want video sessions with my therapist, however, the $45 per week plan can save some money.
Equally, as I know many clients prefer live sessions, they can choose the most expensive plan and receive 4 live therapy sessions per month. The discounted cost for this plan is $79 per week, but it usually costs $99 each week.
I think this is a high price to pay for just 4 sessions that are 30 minutes each. However, remembering that some users much prefer text, video, and audio messaging to face-to-face digital sessions explains the popularity of these tariffs.
What Do Other Users Think About Talkspace?
Talkspace boasts more than 60,000 5-star reviews on its website. However, across platforms like the Google Play Store, the App Store, and Twitter, clients have shared mixed feelings about their experiences with Talkspace.
Apart from highly positive interactions, there are also users who cite problems with the customer service, billing, and the overall suitability of the therapist.
The provider also categorizes its reviews into 5 topics: convenience, affordability, real-time modality, privacy, and well-being. Each quality has excellent reviews.
A Word From an RD
Online psychotherapy is growing, likely due to increased accessibility and affordability. People can quickly access various therapy forms without committing to the clinical experience. You can find support from qualified consultants straight from your phone.
Therapy is the communication process with a therapist to resolve various problematic behaviors. It has multiple advantages and can promote recovery for many psychiatric disorders. There are several approaches, including psychodynamic, humanistic, and behavioral.
Aside from therapy, there are other ways to boost mental wellness. Taking care of yourself can help reduce symptoms of depression and anxiety. Everyday things like going for morning walks, eating a healthy diet, staying hydrated, and stretching regularly can help.
Try dedicating just a few hours of your day or week to self-care activities that make you feel good.
Talkspace vs. the Alternatives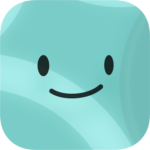 Brand
Sensa
Talkspace
BetterHelp
Pros
84-day plan with reading material and to-do tasks
Daily activity planning
Mood journal
Mood progress tracking
Quick-relief exercises for anxiety
Tracks mental state improvement
Helps manage stress and anxiety
Evidence-based interventions
Educational content
Convenient therapy
Comfortable experience
Flexible plans
Various subscriptions
Couples therapy
Teen therapy
Psychiatry services
Lower costs than traditional therapy
Eliminates travel costs
Several ways to access mental healthcare
Message your therapist anytime
Vetted, experienced therapists
Offers group therapy sessions
No time commitments
Cancel anytime
Cons
Paid app only
Subscription required
No free trial
Lack of information on text therapy
No family or group therapy
Slow response time from therapists
Short live sessions
No health insurance
Therapists are limited in what they can do
For child or teen therapy
How I Tested Talkspace
Testing Talkspace is essential to identify the pros and cons of the platform. You can decide based on the relevant information before committing to a recurring subscription. Reviewing 4 categories in detail helped us bring you our opinion on this product. You can find these categories below:
Quality 8/10
Talkspace's value comes from its high-quality features and fully licensed therapists. You can contact your therapist 24/7, get an assessment, and receive specialized treatment for various issues. The process of being matched with a therapist is also a well-designed feature.
Effectiveness 7/10
I'm challenged to define how effective Talkspace is because of how objective therapy is overall. However, the testimonials of Talkspace clients suggest that it's a valuable tool for many. However, some clients still prefer face-to-face therapy. One reason this section has a lower score is that each live session is limited to 30 minutes, leaving little time for clients to make a significant impact.
Price 6/10
Although Talkspace is generally much cheaper than traditional therapy, it is still costly. There are cheaper rates available, but many people still cannot afford these services. Equally, the lack of a free trial drags this grade down further.
Brand reputation 9/10
It's been clear from the start what the mission statement is behind Talkspace. Its founders wanted to make therapy more affordable and accessible. Eliminating the stigma around therapy is crucial, and so Talkspace gets a high mark here.
FAQs
Who shouldn't use Talkspace?
Talkspace is designed for adults and teenagers with parental consent. However, the messaging therapy service may not be suitable for addressing specific mental issues. Furthermore, Talkspace is not suitable for those experiencing a mental health emergency or crisis.
Can Talkspace prescribe medication?
The Talkspace psychiatry service includes licensed psychiatric prescribers and nurse practitioners who can prescribe certain medicines and offer medication management.
How long are Talkspace sessions?
Live sessions with Talkspace therapists last between 30 and 50 minutes, and access to sessions varies depending on your subscription level. You can schedule live sessions via text, video, and audio through the Talkspace website and mobile app.
Can Talkspace help with stress and anxiety?
Talkspace has therapy options for various mental issues, including stress and anxiety. You select your reasons for seeking help in the sign-up process. Here, you can confirm that you would like help with these problems.
Where to get the Talkspace app?
You can purchase and download the Talkspace app from the App Store and Google Play or from the official Talkspace website.
Is Talkspace effective?
The effectiveness of Talkspace is subjective, but the reviews suggest it's highly effective. The network of therapists on the platform is expansive, with therapist availability in 50 states and non-US countries.
Does Talkspace offer a free trial?
One significant disadvantage of Talkspace is that it does not offer a free trial. However, sometimes Talkspace offers discounts to new clients.
Final Verdict: Is Talkspace Online Therapy for You?
It's challenging to say whether or not Talkspace services are right for everyone. However, the range of services it provides offers some hope that it can help many clients with a host of mental health problems.
It faces similar issues to other online mental health providers, like lacking free trials, but it also offers robust services from qualified professionals.
If you have the time and resources to try Talkspace, you may find that it significantly helps your mental state. Ultimately, I think it's worth trying, especially if you're unsure about traditional therapy methods or prefer to receive care from home.
Last update:
August 30, 2023
13 min read
933 Views
0 Reviews
${TOCSections.eq(0).find('a').text()}