10 Best Talkspace Alternatives in 2023
Last update: September 21, 2023
7
579
0
There are many Talkspace alternatives available, but which are the best?
Online counseling and therapy services can provide a much-needed support system, especially when you can't find help in your local area.
Talkspace is one of the most popular online counseling and therapy services, but there are other, more affordable, alternatives available that may be a better fit for your needs. In this article, we'll explore 10 the best Talkspace alternatives and cover their features, benefits, and more.
#1

Offers regular sessions with a licensed therapist
Option to receive anonymous therapy
Possible to participate in group sessions for peer support
Dedicated meditation sessions
Calming exercises, breathing techniques, and sleep music with narrated stories
Includes a Buddies feature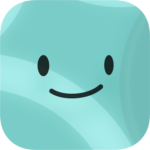 Scientifically-backed mindfulness activities and meditations
Quick relief sessions
Includes a sharable daily mood tracker
#1 BetterHelp – Best Online Therapy Option Overall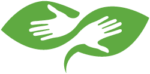 Motivational counseling sessions are available with BetterHelp
BetterHelp is ideal for offering support for anxiety and depression
Learn More
The BetterHelp app is a general therapy platform and subscription service that matches its users to licensed therapists. This online therapy service provides an alternative to in-person therapy sessions if you need mental health care online that supports anxiety.
Once matched with licensed therapists, users can attend video sessions, live sessions via the chat tool, and phone sessions.
The platform's several useful tools include mindfulness and journaling options, which offer many mental health benefits. A study also praised the BetterHelp app, suggesting it effectively reduces major depression symptoms.
Pros
Offers financial aid

Matches users with an accredited mental health professional

Users can access private journaling tools to track their thoughts

Has live group therapy sessions

Allows users to switch therapists

Offers users a free trial

Has an unlimited messaging service
Cons
You cannot cover the costs of BetterHelp with an insurance plan

BetterHelp's therapists cannot prescribe medication

Family therapists are not available with BetterHelp

BetterHelp's therapists cannot offer users a diagnosis
#2 Headspace – Best for Mindfulness
Offers guided meditation sessions
Includes low-impact workout classes
Helps improve sleep and teaches breathing techniques
Learn more
Headspace is a specialized mindfulness application that emphasizes guided meditation sessions as the primary method for enhancing mental well-being. In addition to daily meditation, the app provides guided audio tours for sleep, brief exercise sessions, soothing music, and other soothing mental exercises, as well as informational content.
Several scientific studies have demonstrated that consistent engagement in mindfulness meditation can aid in reducing stress, anxiety, and depression levels. It has also been associated with enhanced physical well-being and decreased fatigue and persistent pain.
These are the key areas that Headspace aims to address through regular reminders. The application also incorporates exercise lessons, as physical activities are recognized for their ability to enhance mental health, while the Buddies feature enables users to invite their acquaintances for additional support and motivation.
Pros
Offers a free trails

Caters to beginners with single meditations

Sends meditation reminders

Workout classes taught by Olympians

Option to invite friends
Cons
Many audios are repetitive

Rather expensive subscription (from $12.99 per month)
#3 Sensa – Best for Mental Health Maintenance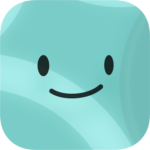 Lessons based on the CBT method
Mood journal
Challenges & self-improvement activities
Quick relief function
Assessments to help you grow
Start Sensa Quiz Now
Sensa is an online therapy app that offers mental health support to users. The app provides treatment based on cognitive behavioral therapy to help users create an 84-day plan tailored to their requirements.
When you download the Sensa app, it will prompt you to complete an initial evaluation to review your anxiety or depression levels. It's possible to repeat these online assessments to track the changes in your mental health as you complete the app's activities.
Users of the Sensa app can access 4 activity types: physical, mindfulness, health, and relaxation, which were all designed by behavioral psychologists to calm their users' minds. Users can also customize the frequency of the activities by adding them to their schedules.
Pros
Uses cognitive behavioral therapy methods, which studies prove is an effective treatment for depression

Has a journaling feature

Provides mood assessments

Offers a Quick-Relief option as part of the self-care tools

The app constantly adds new content
Cons
Using the Sensa app requires you to read a lot of content

Video and audio lessons are not provided

No free version
#4 Brightside – Best for Medication Management
All of Brightside's therapists are trained and certified mental health professionals
The app offers 3 types of treatment: therapy, psychiatry, and self-care
Learn More
Brightside is an app and online therapy platform that provides mental health interventions for depression and anxiety. Access to treatment with Brightside involves being matched with your own therapist after completing an initial evaluation.
The app offers a medication management option as well as self-care online therapy, which is effective in helping users to practice healthy daily habits. The 5-minute self-care video options are delivered through lessons that teach users about mindful breathing, thinking flexibly, getting quality sleep, and more.
Pros
Brightside's virtual sessions are an ideal alternative to in-person sessions

Includes diagnoses and personalized treatment plans

Medication management options are available

Ships users their medication
Cons
Brightside does not offer teen counseling or therapy for children

The app does not provide group sessions or family therapy options
#5 Calm – Best for Sleep Management

The app provides features for users to track their mood
Calm helps users handle depression
Learn More
The Calm app is a meditation, sleep management, and relaxation app with a community of users benefitting from mindfulness therapy. Its selection of audio content was designed to enhance the mental health of its online therapy users and help them manage several issues.
From depression and anxiety to insomnia and stress, the Calm app targets many mental health challenges; however, using the app alone cannot entirely replace treatment for severe depression, such as psychotherapy or medications.
The app provides users with many resources and tools, including nature sounds, sleep music, and sleep stories.
Pros
Provides users with reminders and notifications

Users can track the duration of their meditation sessions

Offers a 7-day free trial

Breathing exercises and daily meditation options are available

The sleep story feature may be useful for young children
Cons
Calm cannot entirely replace clinical options for treating depression

The app's sleep stories may not suit all users
#6 Happify – Best for Mindfulness
The app's fun content is easy to use and suitable for users who have never heard of cognitive behavioral therapy
Happify has a free app version that users can try
Learn More
Happify is a mood-enhancing app that uses evidence-based interventions to help users handle anxiety, stress, or sadness. Its premise is to help users overcome negative thoughts using cognitive behavioral therapy, meditation techniques, mindfulness, and positive psychology.
Users can access the services on the Happify app by downloading the app, creating an account for free, and completing an initial assessment to review their overall life satisfaction or happiness. Once you have signed up, you can access services such as learning Tracks and the Instant Play hub.
Happify's learning Tracks include topics such as meditation, which research proves helps emotional regulation, family and kids, relationships, and personal growth. The Instant Play hub offers cognitive behavioral therapy journals and guided meditations.
Pros
In-app games and activities

The activities take just 15 minutes to complete

Guided meditation options

Includes scientific evidence and information

Accepts insurance from certain providers
Cons
Users cannot try the premium version for free

The app has a gamified feel that may not suit all users

Happify has a few bugs and slow loading times that hinder the user experience
#7 Cerebral – Best for Virtual Counseling
An ideal app for users with insomnia and anxiety
Arranging a session is easy
Learn More
Anxiety, insomnia, and depression are 3 mental health issues that the Cerebral app claims to help users manage. Video sessions, phone sessions, online counseling, and access to licensed therapists through care counseling services are all available with Cerebral.
Using Cerebral requires users to fill out a free assessment and answer some questions before they meet the care team and work with them to create a care plan.
The app focuses on delivering a comprehensive and versatile service; its creators ensure users can access meditation and mindfulness guides, educational resources, and medication management services.
Medication management services

Professional mental health care professionals with credentials

Subscription options are accessible and affordable

Easy to sign up

Compatible with insurance
Not ideal for users with severe mental health challenges
#8 Teladoc – Best Counseling Services for Children
Ideal for people searching for general health care options or therapy sessions for mental health conditions
Learn More
Teladoc is a telehealth platform that offers users several health services, including dermatology, nutrition, pediatrics, and mental health. It is a general and mental health platform that can assist users suffering from anxiety, stress, PTSD, or mood swings.
After users set up their Teladoc account and complete a brief medical history on the app, the platform connects them to the right medical care. It is also possible to choose from many accredited psychologists via the Teladoc platform.
Users can access different types of therapy care from Teladoc, including cognitive behavioral therapy, trauma therapy, or dialectical behavioral therapy.
Pros
Users have flexible options when scheduling appointments

Offers same-day appointments

Users can meet with licensed psychiatrists and accredited therapists

Available for users in all 50 US states
Cons
Therapists are unable to prescribe medications for mental health treatments, including benzodiazepines

If users do not have health insurance, appointments can be costly
#9 Ginger – Best for Employers and Staff
Ideal for receiving coaching and psychiatric support for employers and staff
Available with health insurance
Learn More
The Ginger online platform offers mental health benefits for employers and staff. Its resources range from self-care to therapy; the care users receive is delivered through video therapy and meetings with therapists instead of face-to-face sessions.
Ginger is ideal for treating work-related depression. It claims that 70% of users noticed an improvement in their depression symptoms after using this platform and that the symptoms improved within 10–14 weeks.
Employers and staff can set up a counseling session with a behavioral health coach to discuss mental health conditions. The app allows team members to access more than 200 resources and activities, on-demand coaching, and psychiatric services.
Pros
Users can communicate with therapists via text messaging

Offers self-help and behavioral resources and coaching

Ideal for depression and work-related stress

On-demand virtual care for mental health conditions
Cons
Text-based chat with therapists is not available on desktop

Users may receive slow responses to text-based chat

Users can only access videos with a higher-priced subscription
#10 E-Therapy Cafe – Best for Relationship and Marriage Counseling
Ideal for LGBT individuals looking for therapy
Suitable for married couples or those in a relationship
Learn More
The E-Therapy Cafe platform offers several online therapy services, such as relationship and marriage counseling, couples counseling, and LGBT therapy.
The platform offers various services to deliver this therapy, such as an online journal tool, video resources, chat options for virtual online therapy, and couples therapy. Users can also access military counseling options and counseling for college-related issues.
Accessing E-Therapy Cafe requires users to complete an e-form and answer questions related to their specific requirements. The platform will pair you with an experienced mental health professional who can offer online therapy.
Pros
Highly-qualified therapists

Users can complete a 30-minute trial before they commit

Easy to get a next-day appointment
Cons
Some users may consider the sessions too short

Medication management services are unavailable

Services can be expensive
Comparison Table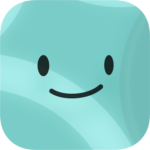 Pros
Financial aid possible
Journaling tool
Free trial option
Unlimited messaging service
Switching therapists is easy
7- and 14-day free trial available depending on subscription
Dedicated meditation sessions for different mental health goals
Easy-to-use for beginners
Journaling tool
Weekly mood assessments
Quick-Relief option and self-care tools
Reminders and notifications keep users on track with their goals
7-day free trial
Meditation tools
Sleep story feature tailored to young children
Personalized treatment plans
Medication management
Medication shipping
Accepts insurance
Guided meditation features to help users achieve their goalsIn-app games
In-app games
Medication management services
Compatible with insurance
Same-day appointments
Services available US-wide
Flexible appointment scheduling
Behavioral resources provided
Suitable for depression and work-related stress
Text messaging service
Platform offers accredited therapists with experience
30-minute trial possible
Next-day appointments available
Cons
Using insurance isn't possible
Therapists can't prescribe medication
Therapists can't diagnose users
No family therapists available
Rather expensive after the free trial
Many audio sessions are repetitive
No free version
No video and audio lessons
Sleep stories not engaging for all users
Can't replace clinical treatment for depression
No option for family therapy
Therapy for teens isn't offered
Premium version not available as a free trial
Bugs, glitches, and slow loading times
Not ideal for severe mental health issues
No option for prescription medication
Costly appointments without insurance
No desktop compatible chat options
Slow responses to chat and messaging
Expensive
No medication management services
How to Choose the Talkspace Alternative
Selecting an online therapy app can be difficult, but at Health Reporter, we recommend reviewing Talkspace alternatives before committing to an app or arranging a subscription. By evaluating the apps, you can find the most suitable one. Here's how to choose a Talkspace alternative.
Quality
The best online therapy apps should run without glitches and provide a smooth user experience. We found that the highest-quality Talkspace alternatives have fewer bugs and glitches. Consider whether the app loads quickly and does not pause when you use it.
Price
Costly apps are not for everyone. At Health Reporter, we recommend aligning your budget to the online therapy app that best suits your needs. Weighing up versatility and value can help you get the best app for the right cost.
Brand reputation
When reviewing online therapy apps and platforms, consider the brand's reliability. Check whether the app shares its values and goals on the website and consider whether the brand's ethos is apparent in its services.
Effectiveness
Finding out whether an online therapy app works for you is essential to choosing one. While reviews can give you an indication, check the quality of the free resources to check how effective the app is and use free trials to learn how effective the app is for you.
A Word From a Psychologist
Many online therapy platforms are available on the market, which studies show are helpful for anxiety, depression, and many other mental health issues. Finding the best app for you requires considering which features meet your needs.
You may ask yourself whether a fully-virtual online therapy platform suits your preferred communication style and try to match the mental health services to your specific mental health difficulties.
It's always worth getting an in-person appointment with a therapist if you have severe mental health difficulties. Even though many therapy apps offer licensed professional counselors, some cannot diagnose or offer medications.
Conclusion
While BetterHelp is the most popular alternative to Talkspace, there are plenty of online therapy and mindfulness apps that can help improve your mental health.
Online therapy platforms are a good alternative to in-person appointments for some people. When you choose one, remember to consider whether they suit your long-term mental health and self-care needs.
So, take your time, do your research and try out different apps to find the ideal fit that may help you.
Last update:
September 21, 2023
7 min read
579 Views
0 Reviews