Lifesum vs. Noom: Comparison You Can't Miss
Last update: October 8, 2023
10
127
0
Which app has your back on the health journey?
Navigating the path to healthy living often revolves around monitoring nutrition and exercise routines. But how do you choose the right strategies tailored to your health?
That is where apps like Lifesum and Noom come in, giving valuable solutions and recommendations for those on a weight loss journey.
Both Lifesum and Noom can be handy for those who want to lose weight as they are customized towards dietary requirements, but the question remains: which is more effective?
Lifesum vs. Noom: Which Is Better?
Lifesum and Noom are weight loss apps offering fitness tracking, food logging, and healthy diet plans. But while both operate on science-backed principles, there are distinct approaches to weight loss.
Lifesum is a self-care health app that helps its users lose weight by helping them maintain a calorie deficit. Meanwhile, Noom is a nutrition app that utilizes behavioral psychology and meal planning to help users achieve healthy weight loss. It offers a complete weight loss program, healthy foods, and fitness tracking features.
Our health experts note that Noom slightly outpaces Lifesum, particularly because of its broader approach that includes both physical and emotional health dynamics, leading to sustainable weight loss.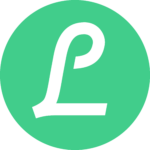 Pros
Intuitive interface Good for beginners
Doesn't eliminate any food groups
Accountability and support through the Noom community Virtual coaching
Simple color coding to promote low-calorie foods
Macro tracker and a calorie counter
You can modify your food goals based on your activity levels
The app has a simple, user-friendly interface
Supports numerous dietary needs and restrictions
Cons
Logging foods can be tedious
Relatively expensive
Only offers virtual coaching
No desktop version
Limited connectivity to fitness trackers
No micronutrients for the foods logged in
What Is Lifesum?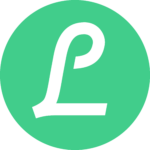 Large food database
Calorie-counting feature
User-friendly interface
Dedicated recipe search function
Barcode scanner
Get Started
Lifesum is a health and fitness app with calorie tracking and macronutrient intake features to help you achieve your health goals.
The app helps you create a custom weight loss plan by asking questions about your body weight goals and current physique. It then uses this information to develop the calorie targets that aid you in losing excess body weight in a realistic time frame.
Easily modifiable food goals

Supports numerous dietary needs

Offers personalized feedback

Integration with other apps and devices
No desktop version

Limited to the number of fitness apps you can connect with to sync your activity

No micronutrients for the foods logged in
What Is Noom?

Educational information
Weekly challenges
Virtual coaching
Biometric tracking to help you monitor your blood and sugar levels
Tools to track calorie intake
Get Started
Noom is a popular weight loss app that utilizes a psychology-based approach to improve your eating habits and help you make behavioral changes for healthy living. Noom debuted in 2008 as a calorie tracker, but by 2016, it had incorporated psychology and behavioral change components.
Noom mainly helps you lose weight by examining behavioral eating habits and helping you better understand the psychology behind weight gain. It also helps manage food-related emotions and make lifestyle changes. The main goal behind the Noom weight loss program is to change your behaviors so that you not only lose weight but also maintain a healthy weight in the long term.
Intuitive interface and good for beginners

Doesn't eliminate any food groups entirely

Offers accountability and support through the Noom community and a virtual coaching team

Uses simple color coding to promote low-calorie foods
Sometimes, logging foods can be tedious

Relatively expensive

Only offers virtual coaching
How Do Lifesum and Noom Work?
When it comes to Noom vs. Lifesum, both work in many similar ways to help you make healthy lifestyle changes. They focus on assessing your health goals and preferences and help you formulate a health plan for your weight loss journey.
Lifesum is designed to help its users lose weight by achieving a calorie deficit. The app estimates your daily calorie requirements based on sex, age, height, and weight.
At the same time, Noom doesn't ban any foods or suggest a specific diet to follow but uses color coding to categorize different food types. The primary categories are green, yellow, and red foods.
It's essential to understand that in the color code, red doesn't always signify "bad," and green doesn't always mean "good." The color code is a portion guide of the foods you consume. Since Noom doesn't focus on calories as such, it is not as restrictive and is a better alternative for people with issues with traditional diets.
Depending on your weight goals and the time frame you want to achieve them, the app uses an algorithm that computes how many calories you need in a day.
Rules
Like other health apps, there are specific rules people trying to lose weight need to follow when using the Noom or Lifesum app.
Noom rules
Rather than adopting a traditional restrictive approach to weight loss, Noom uses a color-coding feature to categorize your food groups. The foods are classified as green, red, and yellow.
Green foods are low-calorie foods with no saturated fats and added sugars. Among these options are bananas, sweet potatoes, broccoli, pineapple, broth, avocados, brown rice, tofu, lettuce, carrots, brown rice, whole-grain pasta, and others.
Yellow foods account for your main protein sources: lean beef, lean lamb, turkey breasts, eggs, salmon, low-fat cheeses and yogurt, hummus, guacamole, baked beans, tuna, white bread, and similar.
Red foods have high calories, but when consumed in moderation, they help meet your calorie goals. These foods include red meat, mayo, butter, chocolate, full-fat dairy, pancakes, nut butter, burgers, hot dogs, and salami.
Once you key in the foods you eat, the app classifies them into the appropriate color code, and this teaches you to choose foods that are low in calories but have high nutritional value.
The app assigns every Noom subscriber a daily calorie goal based on their individual height, weight, and physical health. Since not all calories are equal, the app can help you balance foods that will make you feel satiated for longer to meet your daily caloric intake.
Noom also encourages coupling physical activity with a proper diet. After burning calories from physical activities, the app takes that into account to give you accurate data. Noom also offers its users an education program that helps them understand health, wellness, and nutrition.
Lifesum rules
In the Lifesum app, the guidelines are tailored to your weight goal and your chosen meal plan or diet. Whether you want to lose, maintain, or gain weight, the app offers a variety of diet plans, including Mediterranean, Scandinavian, Climatarian, Ketogenic Easy, Lifesum Standard, Clean Eating, and High Protein.
The main meal plans include Sugar Detox, Vegan for a Week, Ketogenic Maintain, Hormonal Balance, Ketogenic Burn, and 16:8 Morning Fasting, among others.
Every diet and meal plan has highlights, details, and recipe suggestions. If you are unsure of the diet to pick, the app recommends the Lifesum Diet Test, which later recommends the diet that best suits you.
It's worth mentioning that the Lifesum app is not a good fit for individuals with limited nutritional knowledge, as they might struggle to follow a healthy diet.
In addition, both Lifesum and Noom are not designed for people with active eating disorders. If you indicate you have an active eating disorder, the Noom app will not allow you to finish the setup process.
Main Features
The Noom app has been designed by behavioral psychologists and fitness trainers to help you lose weight healthily. It focuses on sustainable lifestyle shifts rather than extreme diets. Its main features include:
Biometric tracking, which studies suggest may help you monitor your blood pressure and sugar levels
Tools for progress tracking, which help track calorie intake and allow you to log foods and customize your exercise diary
A barcode scanner for tracking the foods you eat
Quizzes and articles, which help you stay motivated and interactive throughout your journey
A virtual coaching team with interest-based communities and health coaches that help you stay motivated toward achieving your health goals
In comparison, Lifesum provides users with features tailored for comprehensive wellness. Its standout attributes include:
Customized diet plans, which offer diverse meal plans
Habit trackers, which monitor and encourage consistent healthy practices
Food evaluations that provide ratings to help you make informed dietary choices
Extensive recipe database with a vast collection catering to various dietary preferences and needs
Intuitive interface, meant for easy navigation
Recipe search, which is a dedicated function to discover new and nutritious meal options
Benefits
Both Noom and Lifesum have numerous benefits associated with weight loss. Noom works by helping support long-term weight loss over quick-fix methods. It also promotes healthy habits by helping users craft a generic workout guide. Here are the benefits of these apps:
A personalized approach: Lifesum and Noom both provide personalized guidance, tailoring recommendations based on each user's goals, dietary preferences, and health.
Meal and calorie tracking: In both apps, users are able to track their meals and calories throughout the day.
A wide range of diet plans: Noom and Lifesum offer a range of diet plans to suit various dietary preferences and health objectives, such as weight loss, muscle gain, and special dietary requirements.
Recipe databases: Both apps provide users with extensive recipe databases full of healthy meal options and cooking ideas.
Support for behavioral change: Noom's behavioral coaching helps users address the psychological and emotional factors associated with eating habits. The Lifesum app also offers tips and guidance on how to make sustainable lifestyle changes.
A variety of educational content: In order to help users make healthier choices about their health, both apps provide a variety of educational content about nutrition, fitness, and wellness.
Downsides
Though Noom and Lifesum are among the best weight loss apps, they have some downsides. For instance, Noom only offers virtual coaching, and if you are inclined towards one-on-one guidance, you might limit or avoid online coaching, hence missing out on the app's weight loss benefits.
Noom uses color coding to rank the calorie content in its foods. Some foods, such as nuts and peanut butter, are classified as red foods as they are calorie-dense. However, they are calorie-dense due to their high fat content. Research suggests eating foods high in healthy fats may actually help with weight loss.
Meanwhile, unlike Noom, the Lifesum app has no coaching features. Lifesum's food log also has possible inaccuracies. Sometimes, the app underestimates the daily caloric requirements as it doesn't factor in a person's activity levels, which may not be useful for physically active users.
Most food trackers have a reporting feature that captures your nutritional trends. Unfortunately, the Lifesum app doesn't have this feature.
Key Differences
The primary difference between Noom and Lifesum is the product features. Noom offers virtual coaching, fitness tracking, and educational modules, making it more effective than Lifesum in long-term weight management.
Another difference is the weight loss method. Lifesum features numerous diets and various restrictions. Noom, on the other hand, focuses on long-term behavioral changes that help in weight management.
Lifesum has a water tracker that sends you reminders, while Noom lacks this water intake tracking feature.
Pricing
The pricing of Noom vs. Lifesum varies depending on the plan you choose. The Noom app has a 14-day free version offered at signup. It also has a paid version with monthly subscriptions ranging from 1 to 11 months.
Lifesum has a free subscription, which has limited features. The free version only has one diet plan, but the premium version includes several diet plans, such as the keto diet and the Mediterranean diet.
Below is a cost comparison between Lifesum and Noom.
| | | |
| --- | --- | --- |
| Plan | Noom | Lifesum |
| Monthly | $70 | $14.99 |
| 2-month auto-renewing plan | $129 | – |
| 3-month auto-renewing plan | $159 | $29.99 |
| 4-month auto-renewing plan | $169 | – |
| 5-month auto-renewing plan | $174 | – |
| 6-month auto-renewing plan | $179 | – |
| 7-month auto-renewing plan | $184 | – |
| 8-month auto-renewing plan | $189 | – |
| 9-month auto-renewing plan | $195 | – |
| 10-month auto-renewing plan | $199 | – |
| 11-month auto-renewing plan | $205 | – |
| Annual auto-renewing plan | $209 | $99.99 |
Comparison Table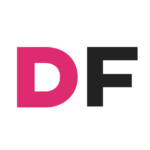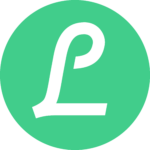 Brand
DoFasting
Noom
Lifesum
Pros
Progress tracking
Calorie tracker
Professional tips and guidance
Diet customization
Intuitive interface
Doesn't eliminate any food groups entirely
Uses simple color coding to promote low-calorie foods
Promotes behavioral change
Barcode scanner
Low price
Calorie counter
Macro tracker
User-friendly interface
Cons
No free trial
Focused on intermittent fasting
Logging foods can be tedious
Relatively expensive
No desktop version
Limited connectivity to fitness trackers
How We Compared Lifesum vs. Noom
When reviewing Lifesum and Noom apps, we assessed key parameters such as quality, effectiveness, price, and brand reputation.
Quality
Noom and Lifesum both help their users lose weight in numerous ways. Lifesum offers diets, calorie counting, and fitness tracking.
Noom, however, goes a step further and offers educational content, striking a balance between emotional and physical health by helping develop behavioral traits that sustain long-term weight loss. Because of this, our experts agree that Noom is a higher-quality app for sustainable weight loss.
Effectiveness
Noom provides extensive educational content, a fitness tracker, and personal coaching. In contrast, Lifesum lacks these features, potentially leaving a gap for users seeking such resources.
Lifesum tends to have varying restrictions on diet, while Noom creates sustainable weight loss through some changes in behavior, making it more effective and reliable.
Price
The Noom app has a 14-day free version offered at signup. It also has monthly subscriptions ranging from 1 to 11-month subscriptions.
At the same time, Lifesum has numerous plans, such as 3-month, 6-month, and annual plans. Noom is slightly more expensive than Lifesum, but the benefits outweigh the cost.
Brand reputation
We assessed the customer feedback and overall brand reputation when reviewing these apps. Both Lifesum and Noom have good brand reputations and have positive customer feedback, meaning they have built respectable brands over time.
FAQs
Are Noom and Lifesum apps effective?
Noom and Lifesum apps' effectiveness depends on individual factors. They offer valuable tools for improving health through nutrition and lifestyle changes. Success depends on setting and sticking to goals, tracking food intake, and making sustainable, long-term habit changes.
Which app has a bigger recipe database: Noom or Lifesum?
Lifesum and Noom both have extensive recipe databases, but their size may change over time as new recipes are added. Check their websites or app stores for the latest information or reviews to see which app has a larger recipe database, since this can change as they update their products.
Do Noom and Lifesum both offer educational content?
Lifesum and Noom both offer educational content as part of their apps. Information on nutrition, healthy eating habits, exercise, and overall wellness is provided. It is intended to help users make informed health choices and create sustainable lifestyle changes.
A Word From Our RD

Edibel Quintero, RD
Medical advisor for Health Reporter
Healthy weight loss is more than fitting smaller jeans. It is coupled with numerous health benefits, such as improving mood and mobility, reducing the risk of chronic illnesses, lowering triglyceride levels, reducing the risk of high blood pressure, and preventing diabetes.
Though many people fixate on a goal weight, it is best to lose weight gradually by exercising regularly and consuming fewer calories over time.
A weight loss program will only work if it supports your personal goals, such as losing weight, improving your eating habits, building muscles, or changing your diet completely. Eating healthy is key to aiding individuals struggling with nutritional or psychological aspects of weight loss.
Many people try to lose weight using weight loss supplements, calorie-counting apps, and diet plans to monitor their health. Before making any drastic dietary changes, it is best to consult a registered nutritionist and fitness expert for the best results.
Conclusion
Lifesum is user-friendly and cost-effective, offering both free and premium versions. However, it doesn't encompass all the features available in Noom. Noom adopts a psychology-driven approach to weight loss with an intuitive food categorization system. Unlike Lifesum, which leans more towards specific diets and meal plans, Noom focuses on behavioral change.
Though Lifesum may help you lose some weight, Noom is the clear winner in terms of long-term weight management as it focuses more on long-term behavioral change.
Last update:
October 8, 2023
10 min read
127 Views
0 Reviews
${TOCSections.eq(0).find('a').text()}