The 7 Best Cholesterol Tracking Apps in 2023: Lower Your Cholesterol with Ease
Last update: July 28, 2023
5
1085
0
Monitoring cholesterol daily can be tricky if you don't have an easy-to-use tool at hand. Which apps can you use to analyze the cholesterol content in your food and make better decisions for your heart health?
High cholesterol levels are dangerous for people of all ages. They are directly linked to a higher risk of heart attack, stroke, and other life-threatening health conditions.
The positive aspect, however, is that most people can change certain lifestyle habits and therefore influence the amount of bad cholesterol in their blood vessels.
Changing a diet (low in saturated or trans fats) and introducing regular physical activity are significant changes that can lower your cholesterol levels.
If you have high cholesterol, you might greatly benefit from trying one of these 7 best cholesterol-tracking apps.
Top 3 Cholesterol Tracking Apps
#1 Best overall
Measures blood cholesterol levels
Monitors blood pressure
Supports healthy diet and exercise
Assists in weight loss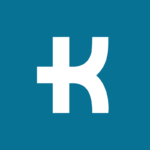 Specifically designed for diabetics
Helps track high cholesterol and high sugar level
Offers low-cholesterol diets and personalized exercise plans
Detailed activity log
Provides an in-depth cholesterol calculator
Allows symptom journaling and food tracking
Medication reminder
Easy progress tracking
#1 Cardi Health: Best overall
Personalized activity plan to suit the user
Personalized nutrition plan
Takes into account dietary requirements, preferences, and allergies
Action plans generated from the tracking tool
Real-time insights into your heart's health performance
Start Cardi.Health Quiz
Cardi Health is a cardiovascular health app that encompasses all critical features for your heart's health. It measures your blood cholesterol levels, reacts to heart condition changes, and monitors high blood pressure, heart rate, and weight.
The app then generates in-depth insights and action plans, so you clearly know how to take care of your health today. The app customizes exercise and meal plans depending on your health condition and preferences, so you always do what you can and like.
Last, you can easily generate and share health reports with your doctor. This allows them to understand your current health condition more accurately and prescribe a treatment plan.
#2 Klinio: Best for diabetics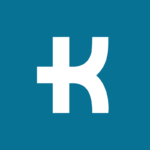 Personalized and diabetes-safe meal plan
An integrated shopping list that matches the meal plan
No-equipment home workouts
All-in-one health and progress tracker
Detailed activity log
Start Klinio Quiz
The Klinio app is specifically designed for people with type 1 and type 2 diabetes. It helps people manage high cholesterol, high sugar level, weight gain, and other issues.
To start using the app, users need to answer a questionnaire regarding their health condition, food preferences, and others. The app will tailor low-cholesterol diets and exercise plans to their needs.
The diet is easy-to-follow, and the home-friendly exercises take only 5 to 15 minutes. According to the company, 50% of app users report weight loss and a 0.5% HbA1c reduction.
#3 Cholesterol Manager: Best for tracking progress
Detailed tracker of cholesterol content
Great for journaling the symptoms
Educational material on understanding cholesterol
Food logging feature
Learn More
Cholesterol Manager is a feature-packed app for managing dietary cholesterol. The app provides an in-depth cholesterol-calculating feature.
To identify the cholesterol level, the user needs to enter values for total cholesterol, LDL cholesterol, HDL cholesterol, very low-density cholesterol, and triglycerides.
The other in-app features include symptom journaling, food tracking, and medication reminder. The app comes with easy-to-read charts, so you can always see your progress and keep up the motivation.
#4 Cholesterol Tracker – low ldl: Best for analyzing food
Shows cholesterol content in 2,500+ groceries
Offers recipe database (vegan recipes included)
Learn More
Cholesterol Tracker – low ldl is a beneficial app for people who want to understand how much cholesterol there is in the foods they eat. It shows the dietary cholesterol content in the most popular foods.
The app covers over 2,500 groceries. Some of the products' cholesterol information unlocks only in the premium version.
It also has a recipe database of 2,000 recipes for various diets (vegan, low-carb, or interval fasting included).
Overall, the app offers basic cholesterol-tracking features and is mostly suitable for people who seek broad guidelines instead of strictly following a diet.
#5 Cholesterol Table: diet aid: Best for meal prepping
Alerts on high cholesterol content
Allows counting calories for your own meals
Progress tracker
Learn More
Cholesterol Table: diet aid is a cholesterol calculator app that informs you if you are about to consume too much cholesterol in the meal you cook. You need to manually add the ingredients, and the app will calculate the cholesterol content in the meal.
For cooking more than one serving, you will need a premium app version. It then allows you to enter the grams of one serving and calculate the caloric value accordingly.
Besides, the app has a weight-tracking functionality. It then displays your progress over time in easy-to-read charts.
#6 LDL Cholesterol Calculator: Best for calorie tracking
Calculates LDL cholesterol based on total cholesterol, HDL cholesterol, and triglycerides
Great for getting a general understanding of cholesterol
Learn More
LDL Cholesterol Calculator is an easy-to-use mobile app for efficient calorie tracking. The app shows if you consume too much cholesterol. It counts low-density lipoprotein (LDL) cholesterol, the "bad" cholesterol, by applying the widely-used Friedewald formula.
All you need to do is to enter values of total cholesterol, HDL cholesterol, and triglycerides. The app will then show your LDL cholesterol levels, measured in mg/dL or mmol/L.
Yet, when you receive calculations (or a warning), you have to evaluate them on your own. LDL Cholesterol Calculator does not provide any further explanations.
#7 Fooducate: Best for analyzing nutrients
Analyzes nutritional information and ingredients on the packaging
Allows tracking food, exercise, sleep, mood, etc.
Learn More
Fooducate is an effective diet-tracking app. It lets you search for different food products or scan the barcode. The app then counts the calories and breaks down protein, carbs, and fat consumption.
The other great feature of this app is the nutritional value grading system. Fooducate tells you how nutrient-dense your food is (rating from A to D). The app suggests healthier alternatives if you continuously eat food with a C or D rating.
This is a good app for people who want to track their calories and understand how nutritious and healthy their food is.
Comparing the Best Cholesterol Tracking Apps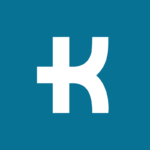 Pros
Option to share health reports with the doctor
Medication reminders
Large database of healthy recipes
Intuitive to use
Shopping list
No equipment is needed for exercises
Educational material
Extensive recipe database of over 45,000 recipes
Free to use
Accurate LDL cholesterol calculations
Integrates well with Apple Watch for monitoring heart rate
Easy-to-read progress charts
Option to share data with doctors (photos and chatting included)
Medication reminders
Free to download
Encourages to try low-cholesterol and low-saturated-fat diets
Data is stored in the user's device
Educational content on cholesterol-related health issues
Allows to track calories for your own meals
250,000+ product barcodes
Evaluates nutritional grade (from A to D)
Free to download
Cons
Although reasonably priced, it is a paid app
No option to save inputs and track data
The app does not provide any explanation of the results
Difficult to understand how to use the app
Information about certain foods is only available in the premium subscription
Only on the App Store
The free version lacks many features (like counting cholesterol per serving)
The free version contains ads
The free version is insufficient
The barcode scanner works poorly on Samsung devices
Limited access to individual coaching
How to Choose the Best Cholesterol Tracking Apps
In order to gain a comprehensive and objective view of the cholesterol-tracking apps available on the market, we evaluated them based on four factors: quality, prices, brand reputation, and effectiveness.
Quality
We have chosen only the apps that use scientifically-proven methods for counting cholesterol levels. All apps on the list are of top quality and can be trusted.
Price
The price of health-oriented apps should never cost a fortune. That is why we have picked only free apps or those with an exceptionally relevant set of inexpensive features, or offering a reasonable quality-price ratio.
Brand reputation
We selected only those brands that apply health association-proven cholesterol counting measures. All apps provide accurate calculations and have a healthy approach to your well-being. They also have proven to be customer-centric and acquired a good reputation based on the reviews.
Effectiveness
We only picked the apps that received positive user feedback and that were tested for their effectiveness. Most of the apps in the list show exceptional user satisfaction rates.
A Word From Our MD
Dietary cholesterol remains an underlying reason behind cardiovascular disease. In addition, diet (minimizing consumption of saturated and trans fats) is among the most effective ways to lower cholesterol levels.
Therefore, eating as little dietary cholesterol (and saturated fat) as possible can help people prevent high blood pressure, decrease the risk of cholesterol-linked heart diseases and live healthier lives.
For that, it is important to understand what foods contain high cholesterol content (and, usually, are higher in saturated fat). The cholesterol-tracking app supports the user in a healthy diet and weight loss journey.
Therefore, when choosing the app, look for accurate cholesterol-calculating features. Also, pick the app that offers a personalized approach to your health condition and educational material.
Conclusion
A good cholesterol-tracking app should help you understand how healthy, nutritious, and cholesterol-dense your meals are. Ideally, it should provide an extensive recipe database. This will let you gradually shift to a healthier diet with little dietary cholesterol.
The apps that provide all-encompassing features that track your overall health and help you make gradual, sustainable lifestyle switches are always worth it.
Having tested multiple apps, our team has picked Cardi Health, Klinio, and Cholesterol Manager as the best cholesterol-tracking apps. They all provide a set of useful features which can help you lower your cholesterol levels without a huge struggle.
Last update:
July 28, 2023
5 min read
1085 Views
0 Reviews